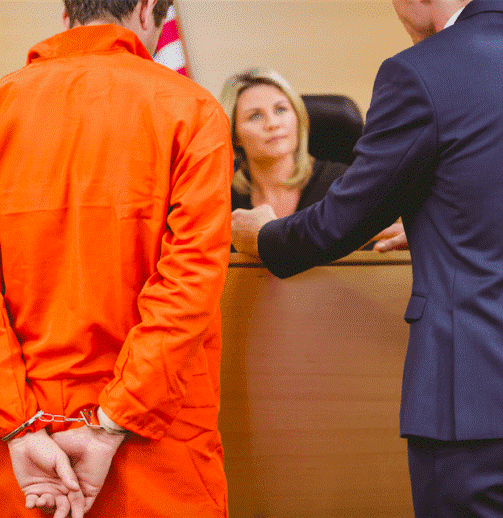 Law symposium examines sentencing youth as adults
The University of Cincinnati College of Law will host the daylong symposium "Youth Tried as Adult" on May 3, exploring the questions surrounding when and why young people should be treated as adults in the criminal justice system.
The symposium will be held 8:30 a.m. – 5 p.m. in Room. 107 B&C (Student Union) of Northern Kentucky University. CLE/CEU: 6. Cost: $50; UC and NKY faculty, staff, students attend free. Registration available soon.  
In February 2019 a 14-year-old girl from Fort Worth, Texas was found guilty of murdering her best friend. She was immediately sentenced to 25 years in prison. Lawyers for one of two Wisconsin girls convicted in the so-called Slenderman stabbing are appealing her conviction, claiming she should not have been tried as an adult.   
Despite the formation of a separate juvenile justice system over a century ago, youth are routinely charged and prosecuted in the adult criminal justice system. Between 1990 and 2010, the number of juveniles in adult jails went up by nearly 230%, according to The Sentencing Project. And according to the Centers for Disease Control, young people who are charged as adults are nearly 25 percent more likely to be re-arrested than those who are tried as juveniles.
Join the College of Law for the symposium "Youth Tried as Adults,"as we explore a wide-range of data-driven perspectives on questions such as: Should youth be sentenced as adults? If so, when and why? How can one tell whether someone can be rehabilitated? What should the proper course of action be for youthful offenders who have committed truly terrible crimes?
This interdisciplinary symposium is sponsored by the Glenn M. Weaver Institute for Law and Psychiatry at the University of Cincinnati College of Law, the Institute of Health Innovation, and the Chase Law School at Northern Kentucky University.
Ira Chasnoff, MD, Pediatrics, University of Illinois College of Medicine
James Garbarino, PhD, Clinical Psychology, Loyola University
Jennifer Kinsley, Chase College of Law, Northern Kentucky University
Valerie Gray Hardcastle, PhD, Institute for Health Innovation, Northern Kentucky
District Court Judge Karen A. Thomas, 17th District Court, Campbell County, KY
1
UC Blue Ash to host fall open houses
Event: October 18, 2023 5:00 PM
The University of Cincinnati Blue Ash College will host two open house events this fall that are free and open to prospective students and their guests.
2
Ariel Quartet opens season with chamber favorites on Sept. 26
Event: September 26, 2023 7:30 PM
The UC College-Conservatory of Music's resident professional ensemble, the Ariel Quartet, opens their 2023-24 season with a jovial evening of long-standing fan favorites at 7:30 p.m. on September 26 in Robert J. Werner Recital Hall. Get your tickets now through the CCM Box Office!
3
With UC, you see the world
September 19, 2023
Study abroad is back to 75% of pre-COVID levels at the University of Cincinnati, and a wide variety of international study options is available to students in any program. Where do you see yourself in the world?
Debug
Query for this