UC Law LLM student 'bridges gap' between international social, legal systems
Kitso Matlhape, Botswana native and current Cincinnati Law LLM student, explains why business law cannot prosper change without an understanding of human rights
Driven by a passion for creative problem-solving, a curiosity about social systems, and a name that literally translates to "knowledge," Kitso Matlhape has come from Botswana, Africa, to expand her legal skills and acumen through the LLM program at the University of Cincinnati College of Law.
Born and raised in Botswana, Africa's oldest continuous democracy with more than two million people, Matlhape originally began her professional studies in pre-medical sciences. Her mind was quickly changed after she witnessed a legal victory in a Botswana LGBT rights case that was spearheaded by the country's first female High Court judge — and her role model — Unity Dow.  
Dow's landmark case argued that the registration of a gay rights society is legal and not unconstitutional. Dow's victory and legal argument in this case inspired Matlhape to pursue a career in law. Matlhape thought it to be "a very fulfilling career to ignite social and legal change and turn perspectives."
As a well-known human rights and women's rights activist in Botswana, Dow was the co-founder of the first all-female law practice, Dow & Associates, and was a founding member of the women's organization Emang Basadi, which translates to "Women Arise." Matlhape interned with the law firm in the winter of 2017.
Now serving as the country's Minister of International Affairs and Cooperation, Dow is also a longtime friend of the Urban Morgan Institute for Human Rights at Cincinnati Law and has been a visiting professor at the law school. In addition, she is the recipient of three international honorary Doctor of Laws degrees and several leadership awards, including Rutgers' William Brennan Jr. Human Rights Award and the Phyllis N. Stern Distinguished Lectureship Award.
After learning about Dow's connection to Cincinnati Law and the world-renowned Urban Morgan Institute, Matlhape reached out to the law school about the LLM program. She worked with student services manager and assistant registrar for the LLM program, Tonya Hampton, to begin her application.
Matlhape explains, "Everyone at the college has been so warm and welcoming. The application process was simple, and it's clear that working here is not just a job, but a passion for the staff. I thought this experience was going to be difficult, but there have been many people that have made my transition easy." Although there were many who have helped her at the college, Matlhape credits Hampton; assistant dean for academic affairs, student affairs, and diversity Staci Rucker; and visiting professor of law Libby McCord as key parts to her successful integration to the school.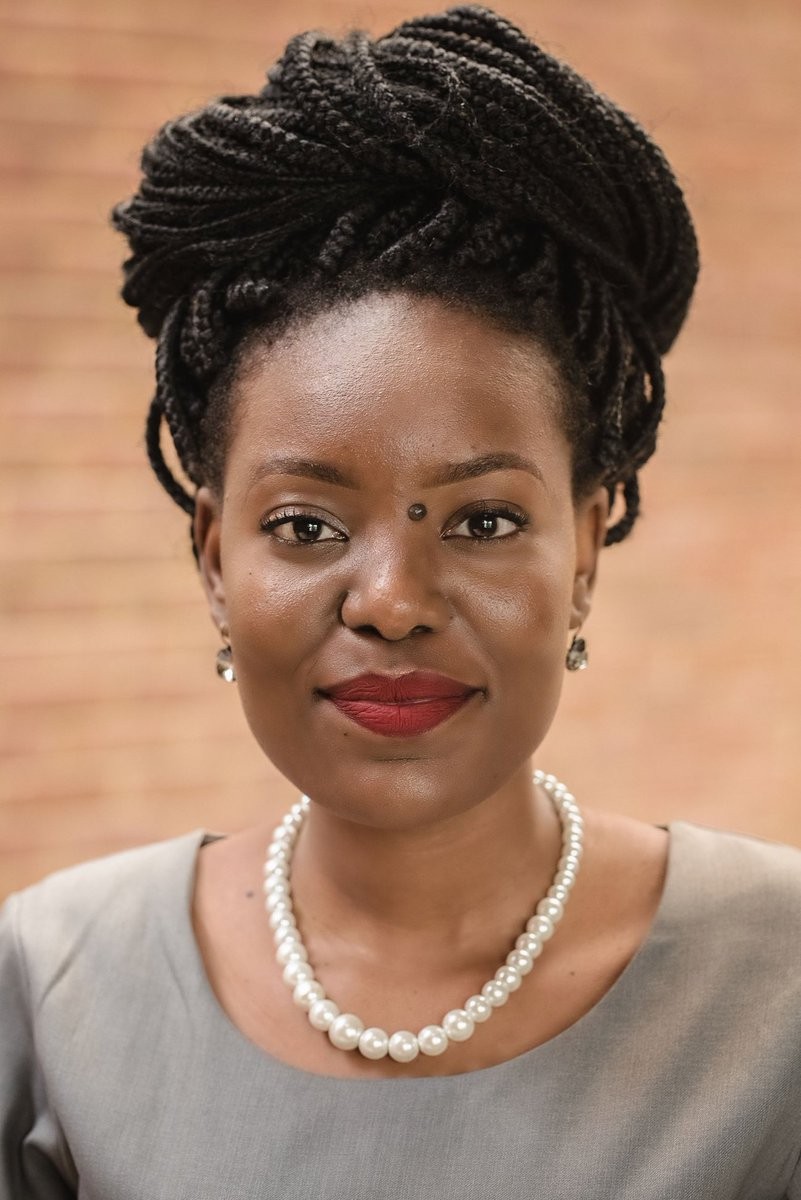 Now at Cincinnati Law, Matlhape dove head-first into the college's many experience-based learning opportunities. Selected as the first-ever Urban Morgan LLM fellow, Matlhape serves as a staff member for the well-known Human Rights Quarterly journal. She's had "life-changing" opportunities to meet with some of the world's most accomplished human rights advocates. "Working on the journal," she explains, "has helped me see what the world is like outside of our immediate surroundings, especially since I come from a more conservative country."
In March 2019, Matlhape and other Cincinnati Law students traveled to Hong Kong, China, to compete in the annual Willem C. Vis International Commercial Arbitration Moot competition. The Vis moot is an international commercial arbitration moot competition. Schools from all over the world participate, as it is one of the most prestigious law competitions in the world.
With the help of student coach, Cincinnati Law LLM graduate, and current JD student Francesca Gottardi, Matlhape and her team used their rigorous, weekly trainings to represent the university well.
Following graduation from the LLM program, Matlhape will start as the first-ever international fellow with Cincinnati firm Graydon Head & Ritchey LLP. She will also be the first Cincinnati Law LLM student fellow with the group and will be working with a mentor to find her place within the firm and hone her litigation skills.
Sometimes Matlhape is asked, "Are you sure you're not confusing your career goals in business transactional law with your interests in human rights?" To this she offers a firm, but polite, no.
In order to understand the legal systems that constitute our business affairs, we must also understand the social systems behind them.
Kitso Matlhape
According to Matlhape, "In order to understand the legal systems that constitute our business affairs, we must also understand the social systems behind them." She believes one complements the other and that having the chance to learn the U.S. legal system at Cincinnati Law has helped her become a more well-rounded and knowledgeable attorney.
And although she misses the peaceful and loving people of her home country, she says her experience at the LLM program has been "the most phenomenal, informative, and challenging experience of my life. The biggest impact has been those [learning opportunities] that have helped me bridge the gap between the social cultures of our legal systems. It is a gift no amount of money could buy."
Graduates of Cincinnati Law's LLM program receive their Master of Laws degree as well as an international edge. This unique opportunity is available to practicing attorneys and law school graduates who received their legal education outside of the United States. Students develop a working knowledge of the U.S. legal system, enhance English legal writing skills, create a network with Cincinnati Law students and faculty, network within the local legal community, and much more.