Allbirds CEO credits UC with success
DAAP alumnus and entrepreneur Tim Brown returns to the campus where he began a journey that led to his $1.4 billion sneaker startup
"I'm very, very proud to have come from this school, and without the education here Allbirds doesn't happen," Tim Brown told a packed University of Cincinnati auditorium. 
The 2005 graduate, former professional soccer player and co-CEO of buzzworthy shoe brand Allbirds returned to his alma mater this month as the recipient of the 2019 UC Athletics Outstanding Alumni award. While in town, he spoke at UC's College of Design, Architecture, Art, and Planning, where he studied graphic design during his time at UC.
Brown's story is a unique one. At 18, he moved across the globe from New Zealand to Cincinnati to pursue what few students can manage — playing a Division 1 sport while studying graphic design, a particularly intense program at DAAP. After successfully completing both, Brown played professional soccer around the world, including in the U.S., Australia and his native New Zealand, going all the way to the World Cup in 2010. He retired in 2012, went to business school in London and set out to design a minimalist, comfortable, sustainable shoe that would come to be known as Allbirds.
Further action is required to make this video accessible
The below criteria must be satisfied:
Affirm Accessibility must be checked

AND

Kaltura or embed is selected, or YouTube or Vimeo is selected and a title is entered.
The video will not display on the live site until the issue above is resolved.
After a Kickstarter campaign that exceeded expectations, Brown connected with his co-CEO, biotech engineer Joey Zwillinger, and officially launched Allbirds in March 2016. Three years later, the wool-based sneaker has received glowing reviews from major media outlets, including being dubbed the world's most comfortable shoe by Time magazine. They've been designated as part of the unofficial uniform in startups and sported by celebrities (like Leonardo DiCaprio) and politicians (including Barack Obama) alike. Allbirds is now valued at $1.4 billion.
Brown's dedication to innovation is a perfect example of UC's strategic direction, Next Lives Here.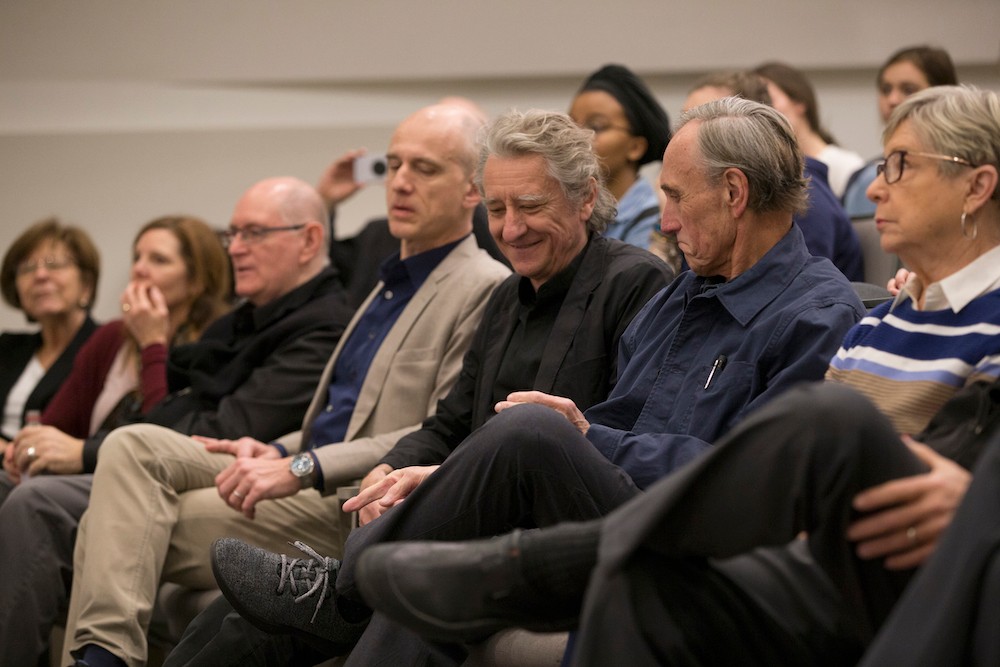 In his presentation to a room full of UC students, faculty, staff and others, Brown was quick to recognize the university and DAAP for their role in his accomplishments, even if his instructors — some sitting in the audience — were at the time understandably wary of his ability to play soccer and complete a rigorous design degree.
"The warning for me coming in was that there's too much work to do here, you're not going to be able to play a sport and study design at the same time," Brown said. "So I had to fight for that — I had to fight through the warnings and try and prove people wrong."
It was a challenge, but Brown did just that, finding success as a professional athlete and designer. It was all the sweeter that some of his professors — former DAAP dean Robert Probst and emeriti UC faculty Joe Bottoni, Sandy McGlasson, Gordon Salchow and Heinz Schenker — were watching him from the front row.
"These were guys that made my life very, very difficult," Brown said, laughing. But, he said, it was that tough love that set a high bar for him during his UC days and beyond.

"It was the setting of standards, which was the consistent freight of my whole education."
Brown spoke of his co-op experience as a student — he worked at Cincinnati-area creative agencies LPK and Barefoot Proximity. Coming full circle, Allbirds is now a co-op partner that employs UC students. Brown says the recent visit has inspired him to do more work with his alma mater.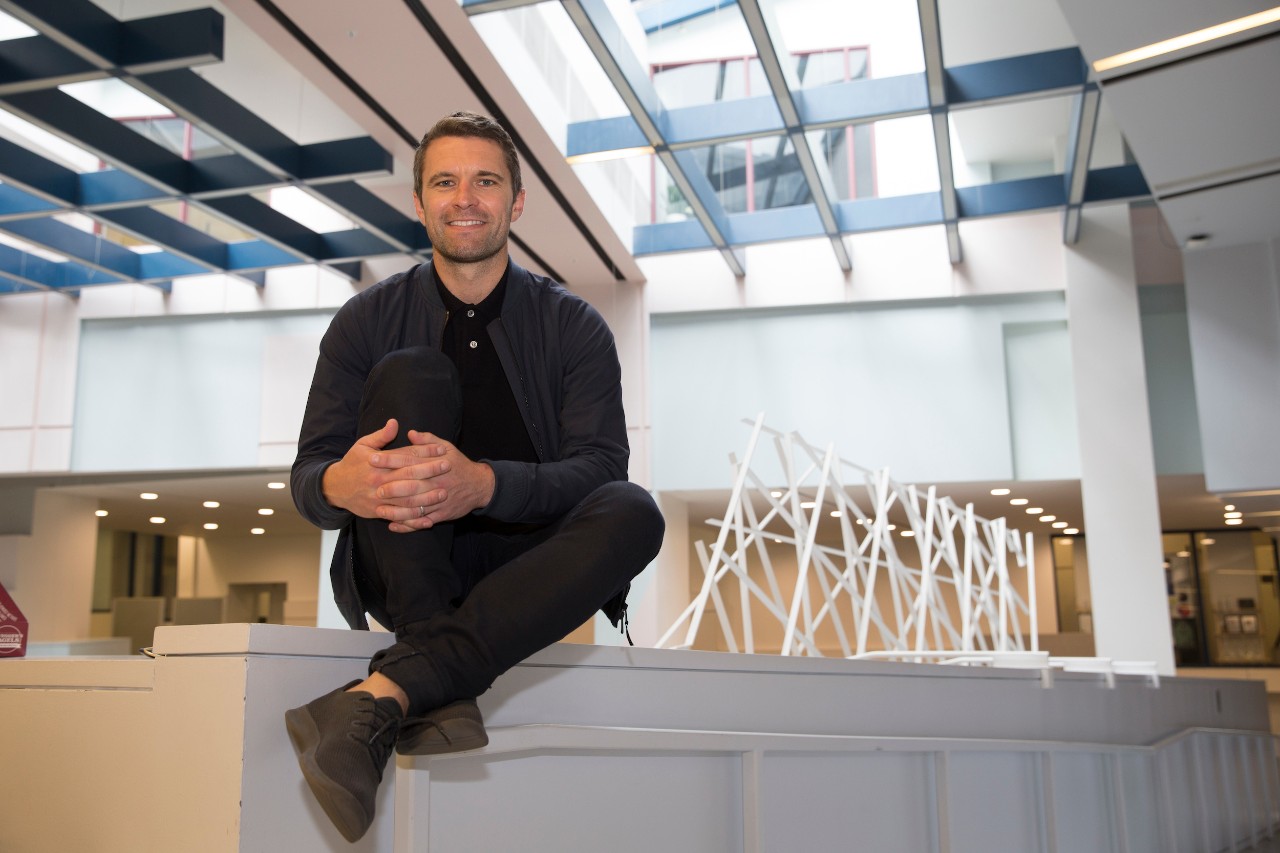 He offered loads of advice for current DAAP students and future entrepreneurs, like being academically curious, making sure you have a fully baked concept before getting feedback and choosing to work with people who have different strengths.
"Surround yourself as a designer with people who are not designers," Brown advised. "Be intellectually curious, and respect the fact that the expanding of ideas on an intellectual level is probably something that, as designers, we could do more of."
When asked if he could go back in time, what he would tell himself as a student in 2000, Brown replied, "It's gonna be okay. Trust in your instincts. Realize how lucky you are to be here, because this is a very special place."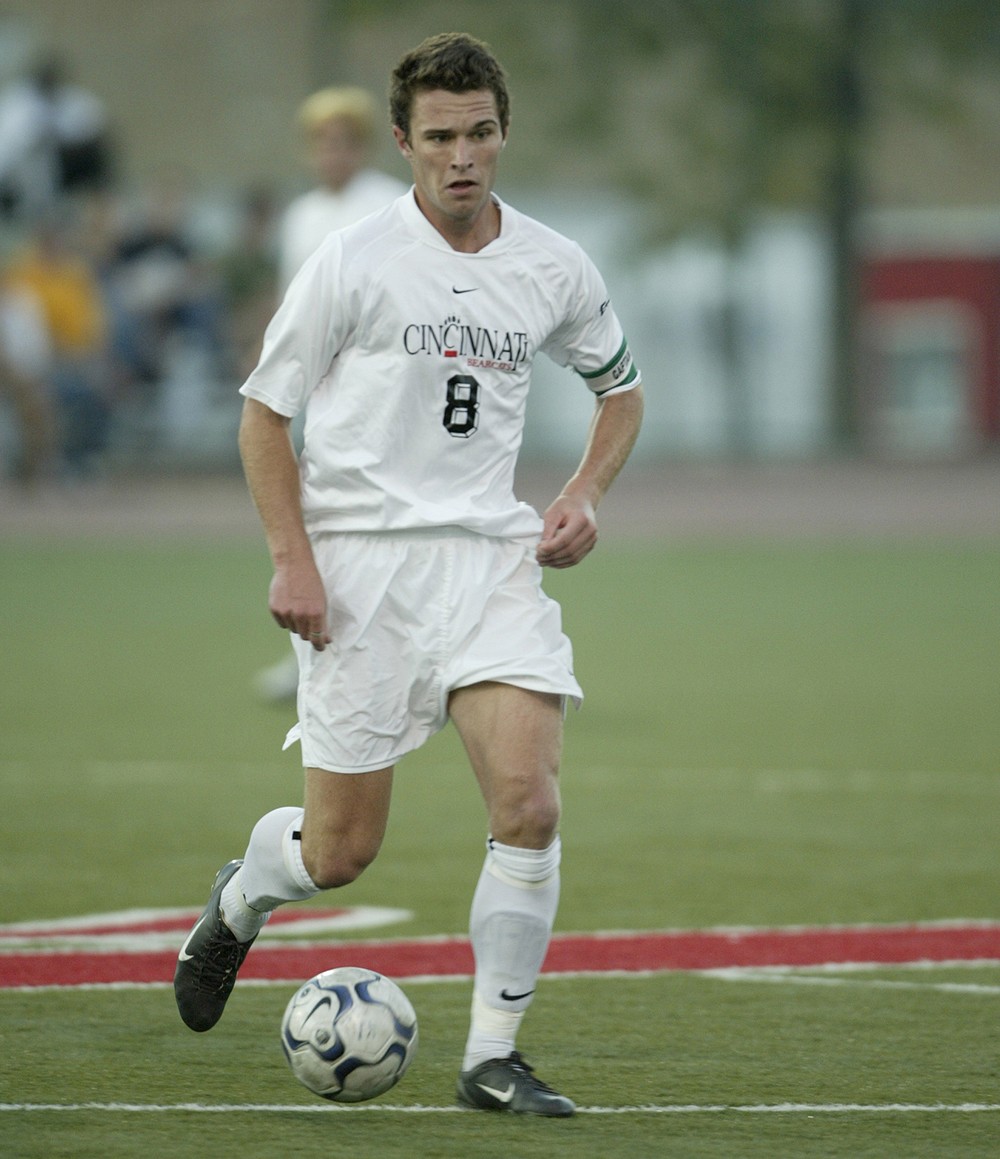 While on campus, Brown met with the men's soccer team and enjoyed an informal game with friends and fellow alumni in Nippert Stadium before heading straight to China, where he saw the opening of the country's first Allbirds' retail store in Shanghai. In addition to the company's direct-to-consumer website, it has storefronts in New York City, San Francisco, Chicago, Boston and London. The thoughtful design associated with the brand is used in the brick-and-mortar locations — Brown says they designed a special chair specifically for trying on shoes.
While Brown may be known best as a former pro athlete and rising entrepreneur, he identifies as a designer first and foremost and credits UC with that valuable background.
"Allbirds simply doesn't happen without my experience here," he reiterated. "Business school was fantastic and it was a place to learn, but ultimately I'm a designer before I'm a businessman. And at the intersection of both those things is where we've had some success, but it doesn't happen without this experience."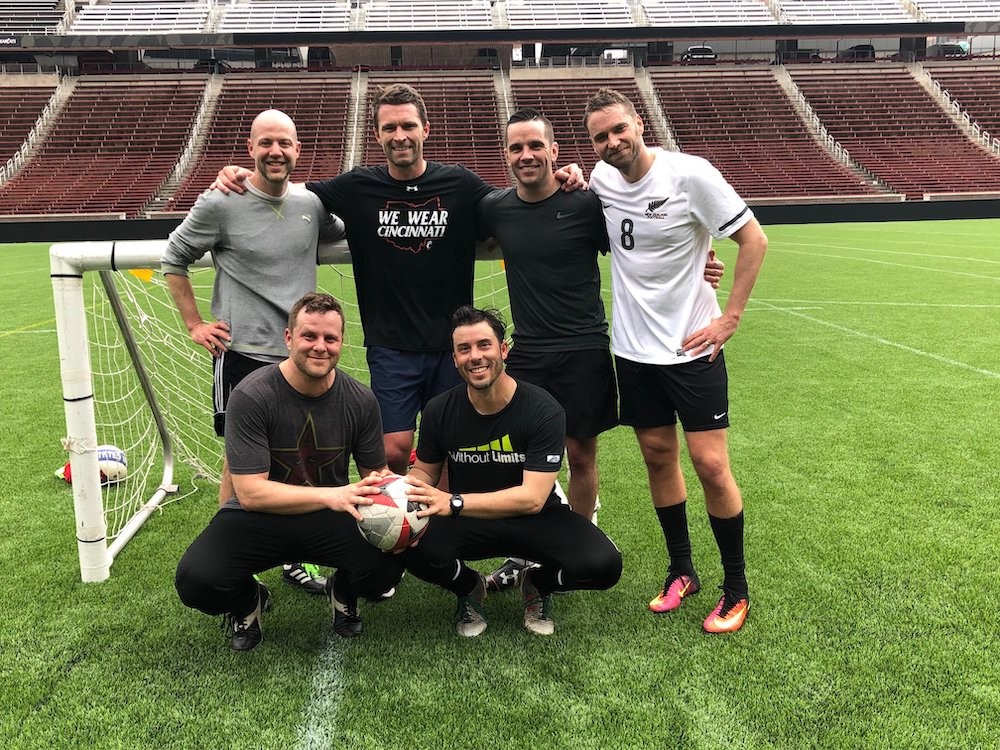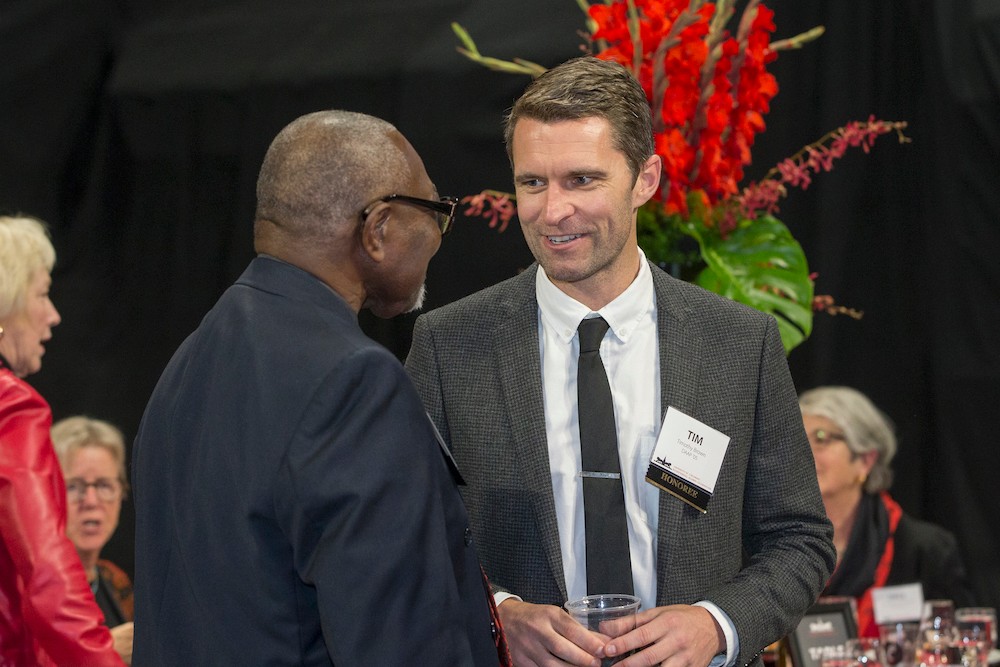 Become a Bearcat

Apply online or get more information about undergraduate enrollment by calling 513-556-1100. Learn more about UC's many undergraduate and graduate programs.
If you have an idea that could be a startup, the 1819 Venture Lab runs a short "Pre-Accelerator" program to work with the UC Bearcat family to cultivate their startup opportunities. To apply or for more details, email Grant Hoffman, UC Director of Startups.
Discover UC's commitment to Next Lives Here, the strategic direction with designs on leading urban public universities into a new era of innovation and impact.
2
UC Ground Floor Makerspace offers summer intensive for K-12...
June 2, 2023
The University of Cincinnati Ground Floor Makerspace and the Greater Cincinnati STEM Collaborative (GCSC) are piloting a professional development opportunity for K-12 STEAM teachers in the greater Cincinnati region. The Makerspace Intensive will take place June 5-16 weekdays in the 1819 Innovation Hub, 2900 Reading Road in Cincinnati.
3
WVXU: Companies are losing ground on DEI efforts
June 2, 2023
Littisha Bates is a featured guest on WVXU's Cincinnati Edition to discuss the topic of diversity, equity and inclusion (DEI) in the workplace. Bates is UC's associate dean for inclusive excellence and community partnerships.
Debug
Query for this