UC OIP breakfast raises $140K-plus to help wrongly convicted
The Ohio Innocence Project (OIP) at the University of Cincinnati College of Law raised more than $140,000 at its fourth Annual Breakfast April 9, featuring stories of innocent persons who still would be incarcerated if not for the organization.
"This community's continued generosity enables OIP to be a transformative force for all involved," said Verna L. Williams, dean and Nippert Professor of Law at Cincinnati Law. "The students learn indelible lessons about injustice, perseverance and grace that will serve them well, regardless of their career paths."
"OIP is integral to Cincinnati Law's mission to educate and inspire leaders who promote justice," she added.  "It is emblematic of our commitment to bridging theory and practice to promote the role of law in society.  Each year's breakfast brings that message home powerfully."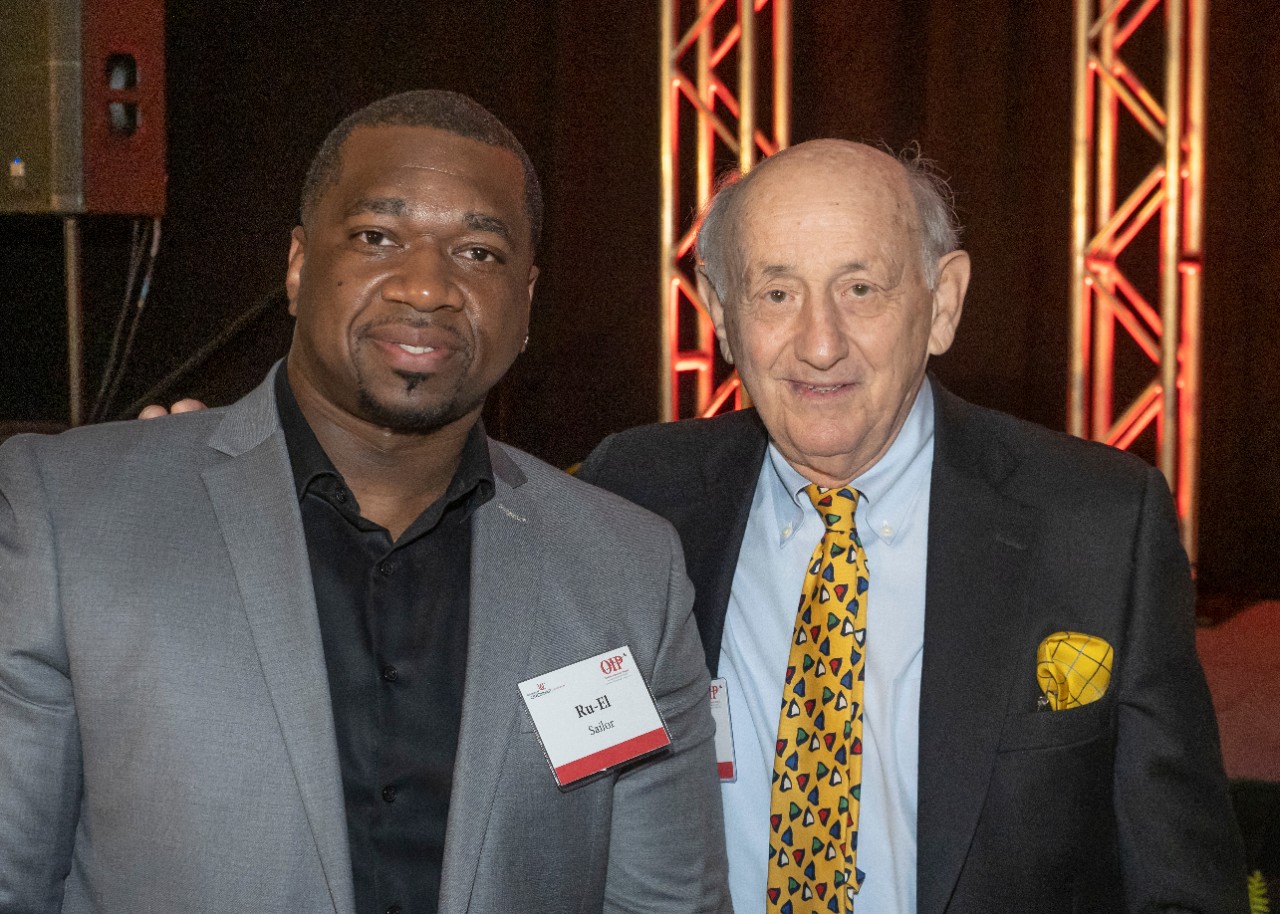 The centerpiece of this year's event was the premiere of the newest OIP video, which featured Ru-El Sailor, one of OIP's most recent exonerees. Sailor was freed March 28, 2018, after serving 15 years in prison.
Viewers heard about Sailor's struggles to remain whole while wrongly incarcerated and the joys upon finally being released, and having the chance to marry the love of his life.   At the end of the video, Sailor, Chris Miller, and Charles Jackson — all exonerated last year — joined other exonerees on the stage to celebrate OIP's success in freeing 28 people. 
"The 28 exonerees are a direct reflection of the gifts and support of our donors," said Mindy Roy, associate director of development at Cincinnati Law. "We are so grateful for their commitment to OIP."
Co-chairs for this year's breakfast were Anne DeLyons, Jennie Rosenthal, and Tara Rosnell, members of the OIP Board of Advocates. Event sponsors included the following: 1919 Investment Counsel; Barbara J. Howard Co., LPA; Bartlett Wealth Management; Blank Rome LLP; Dave and Eileen Kamp; Dinsmore & Shohl LLP; John D. Smith Co., LPA; Katz Teller; Keating, Muething & Klekamp PLL; Marty Pinales, Eric Eckes, & Stephanie Kessler, Porter Wright Morris & Arthur LLP/The Estabrook Trust; P&G Legal; Rittgers & Rittgers; and Squire Patton Boggs
As the fourth oldest continuously operating law school in the country, Cincinnati Law has a rich history. Its distinguished alumni include a U.S. president, a Nobel Peace Prize winner and six governors. The College cultivates an intimate learning experience with a 9:1 student to faculty ratio and offers a wealth of resources, such as more than 40 student organizations, five journals and seven centers and institutes. For more information, please visit www.law.uc.edu.