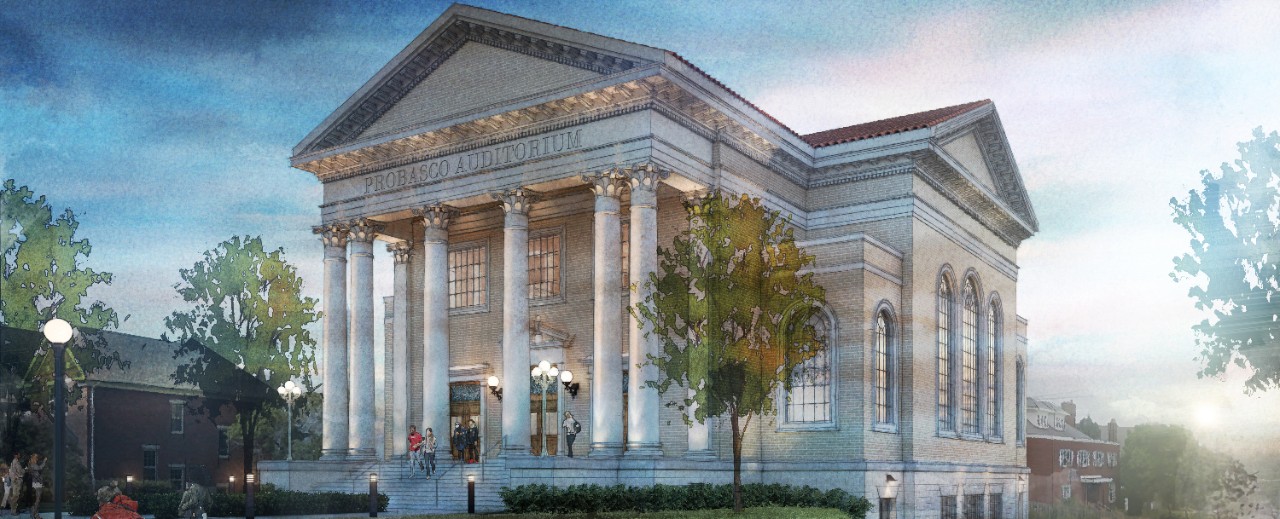 UC Board approves new classroom spaces to meet demand
For the last six consecutive years, UC has set enrollment records. To help meet increasing demand, the university board today approved three projects for instructional space.
The University of Cincinnati's current enrollment of 45,949 students represents a nearly 24-percent increase from 10 years ago, and in each of the last six years, the university has consecutively set ever-rising record enrollments.
In order to meet campus space needs related to classroom instruction, the Board of Trustees voted at its April 23 meeting to move forward with three projects that will bring more classroom space.
A new 180,000 square-foot classroom building will be planned where two modular structures currently stand at the intersection of Clifton Avenue and Clifton Court Drive, just north of the College of Design, Architecture, Art, and Planning (DAAP).
The $86.5 million project will provide classrooms not only for the McMicken College of Arts and Sciences and the College of Engineering and Applied Science but shared space for interdisciplinary programs involving other colleges. In all, it's anticipated that the new structure will hold 24 classrooms as well as approximately 230 faculty and staff offices.
"The aim of the building is to provide much-needed classroom space, faculty office spaces and to provide student collaboration and interdisciplinary spaces for classes and projects that cross college disciplines, providing space for students and faculty to meet, study and interact," said John Seibert, interim head of Planning, Design + Construction.
It's expected that project design will begin the fall, requiring about a year. Construction is anticipated to begin in Fall 2020, with construction completion and an anticipated building opening in time for Fall 2022 classes.
Probasco Auditorium and classrooms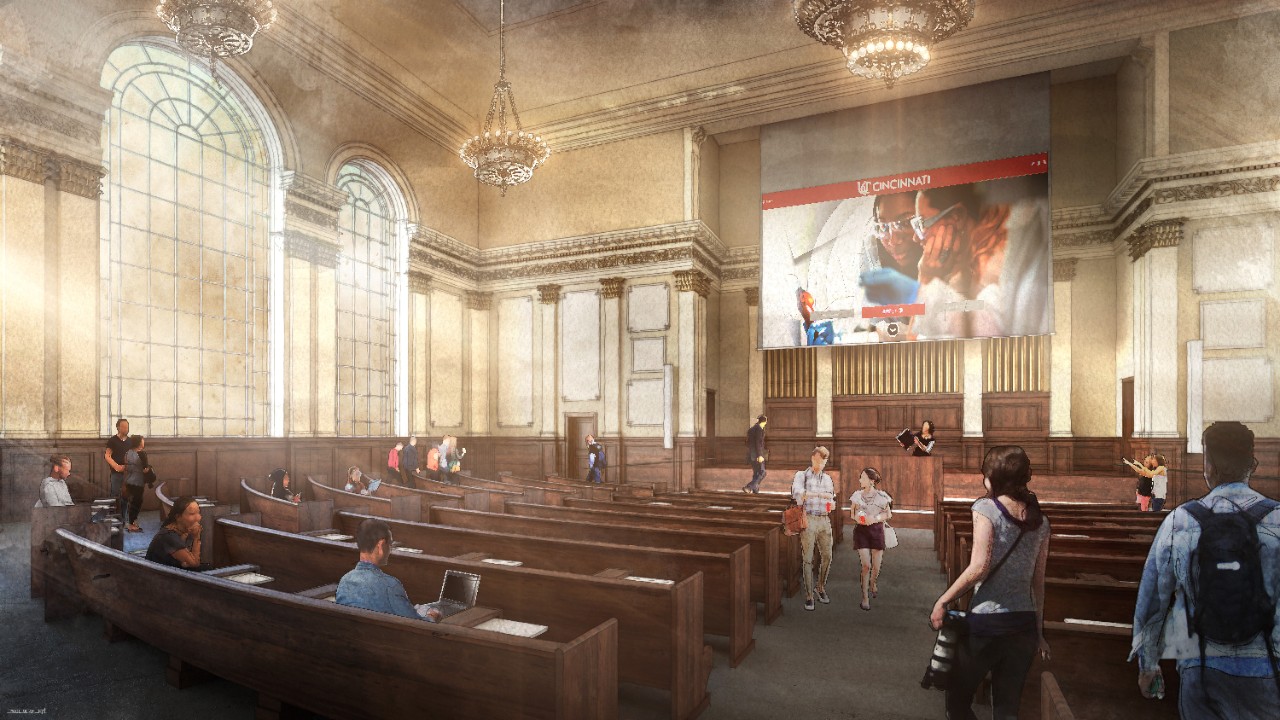 An adaptive reuse project by UC Planning, Design + Construction will transform the interior of the vacant Second Church of Christ Scientist at the corner of Clifton Avenue and Probasco Street into an auditorium space seating more than 330. It will also house classroom space, and it's anticipated that the $8.5 million project will be ready for use in Fall 2021.
The neoclassical Greek Revival exterior, built nearly a century ago in 1921, will be preserved, and the interior will be preserved and renovated as a lecture hall, with input from faculty working in partnership with PD+C.
According to Seibert, "The vision for Probasco Auditorium is to create a contemporary learning environment in a repurposed but preserved historic architectural space. We want to maintain as much of the existing character as possible."
Among the needed renovations are a complete HVAC removal and replacement, installation of restrooms, upgrade to the building elevator and more. Audio visual equipment will be added to meet educational needs.
Nathan Hess, president of the CUF (Clifton Heights, University Heights and Fairview) Neighborhood Association, said, "We're glad the university values the building for its architectural character  and seeks to retain a beautiful building in the neighborhood and that it will be used for a good purpose. It's a happy outcome to see it maintained as the beautiful space it is."
As such, he looks forward to the time the renovated space might also be used for public purposes and events open it to the neighborhood's wide mix of people – including families and senior citizens.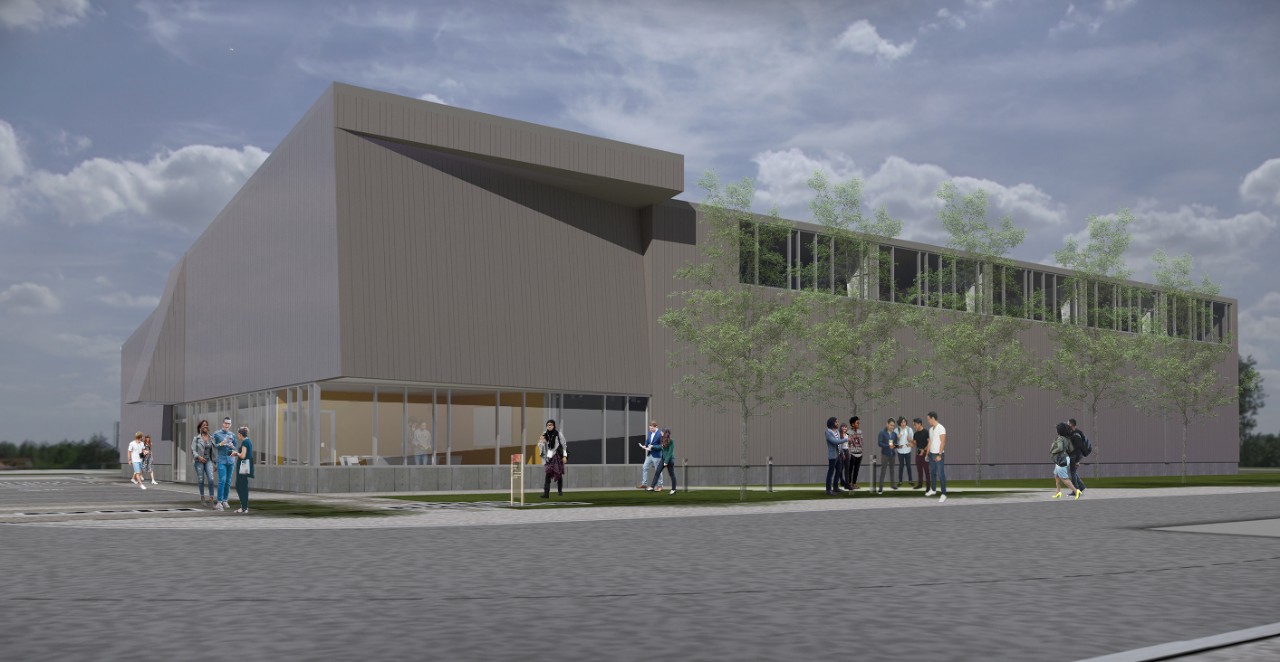 Graduate students in fine arts and art education in the College of Design, Architecture, Art, and Planning will soon have studio and working space adjacent to campus in the form of the DAAP Studio Annex, a one-story structured frame clad in steel located on one acre at 425 Riddle Road (across Clifton Avenue from DAAP's college location).
According to Kate Bonansinga, director of the School of Art, fine arts graduate students from the school currently rent work and studio space on Reading Road. That space is to be repurposed for use by The National Institute of Occupational Safety and Health (NIOSH).
This new DAAP Studio Annex will allow the school to bring together its fine arts and art education graduate studios under one roof for the first time in its history, thus furthering creative collaboration and student development. The new facility will feature at least 25 studios, a maker space for on-site fabrication of works and an exhibition space to hold critiques and to showcase students' work.
Bonansinga added, "This new studio means more than just dedicated, interdisciplinary space for the next generation of fine artists and educators. It embodies UC's investment in the role of the arts within a research university, which will ultimately attract even more inventive minds and nourish the important role of the arts in our wider scholarly, creative community."
According to Bonansinga, this space will also provide opportunities to invite members of the public and community in for open studios as well as to engage with both indoor and outdoor exhibitions.
The estimated cost of the Annex is $2.5 million. It will be ready for occupancy during spring 2020.
Featured image at top: The University of Cincinnati will renovate the Second Church of Christ Scientist for use as a new auditorium. Illustration/Perfido, Weiskopf, Wagstaff + Goettel