UC professor brings construction industry to classroom
Jason Mack started out working as an electrician. Now he brings his industry experience to University of Cincinnati's classroom. 
As a professor of practice for UC's construction management program, Mack teaches courses in mechanical, electrical and plumbing systems, as well as project planning and scheduling. He understands the language of both construction managers and workers and uses that knowledge to teach students.
"Construction managers are asked to manage people in the trade," Mack said. "To do that you have to know something about that trade. I'm trying to see that gap and fill it in for students, so they can have respect and credibility in the field."
Mack closes that gap by bringing in industry representatives to the classroom, setting up site tours and teaching the same code books that electricians use.  
With his focus on real-world applications, Mack reflects UC's vision for the future, as outlined in its strategic direction Next Lives Here.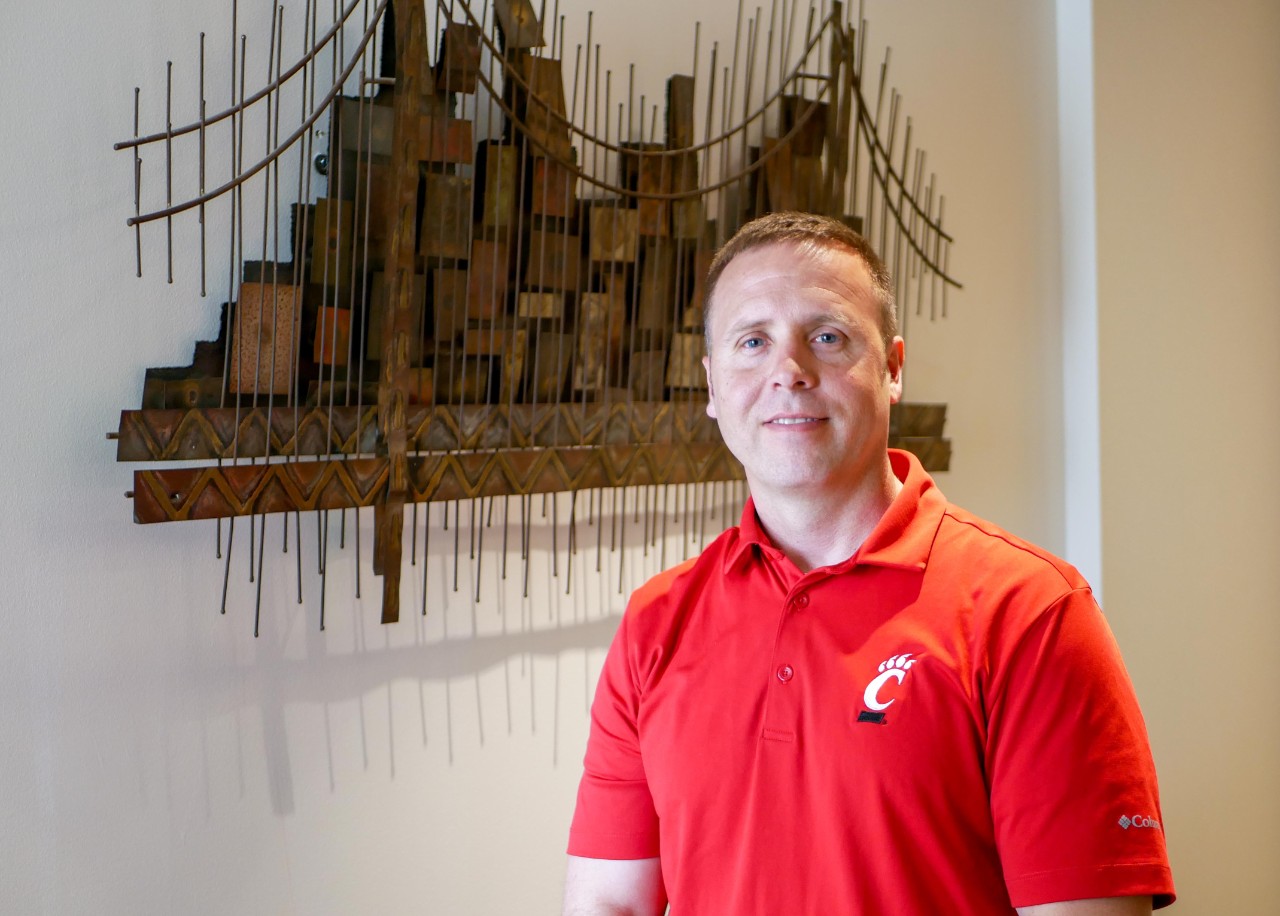 Much of Mack's industry connections stem from his 20 years of experience in construction management. He started as an electrician and received his bachelor's and master's degrees in construction management from Eastern Kentucky University. Over his career, he has held jobs for companies like Messer Construction Co., KLH Engineers and ESI Electrical Contractors. Before coming to UC, Mack was the project lead for the electrical scope of the Cincinnati Music Hall renovation.
Now at the university, Mack bring his favorite parts of industry directly to students. In addition to teaching, Mack coaches many of UC's student competition teams. The competitions, which are hosted by professional organizations and societies, give students another way to apply what they're learning at UC.
Mack recently received UC College of Engineering and Applied Science Master Educator Award and a teaching award from the Associated Schools of Construction. The awards add to an impressive resume for Mack, who considers his move to UC a great decision.  
"This has been the most satisfying jobs I've had to date. I really walk away with an enjoyment I haven't experienced anywhere else," he said. "The students here blow my mind away of their hard work and what they're able to accomplish."
Featured image at top: UC professor of practice Jason Mack sits in his office. Photo/Corrie Stookey/CEAS Marketing
Excellence is Impact
UC offers a highly innovative academic and professional development experience. The university is committed to academic excellence, a platform of UC's strategic direction, Next Lives Here.