Watch EnableUC beneficiary Ella throw out Reds' first pitch
University of Cincinnati students at EnableUC made Ella Morton a prosthetic hand. She shows the Cincinnati Reds how it's done on the mound.
Ella Morton took the mound at Great American Ball Park with the confidence of a Cy Young winner pitching a no-hitter.
Standing next to mascot Rosie Red, the 5-year-old right-hander wound up and hurled the ball toward the plate and then waved the the cheering crowd with her purple left hand.
Ella was one of the first beneficiaries of a prosthetic hand made by University of Cincinnati students in the nonprofit group EnableUC. Combining engineering and medicine, the club manufactures 3D-printed parts to create inexpensive custom prosthetics.
A birth defect stunted Ella's left hand. But by bending her wrist, she can close the fingers of her prosthetic to pick up, grip or hold things – like a major league baseball in front of a stadium of enthusiastic supporters.
The UC club has provided free prosthetics to other children like Ella. Unlike prosthetics that can cost thousands of dollars, EnableUC's parts are cheap and easily replaced so children can play as hard as they want without worrying about breaking them. Ella has been through several iterations since her first one two years ago.
"She's really excited for this new model because it actually has fingernails, and we're going to get to paint them this time," her mom, Heather Morton, told WKRC-TV.
Ella Morton throws out the first pitch at the Cincinnati Reds' game at Great American Ball Park. Video/Paul Grundy/UC Creative Services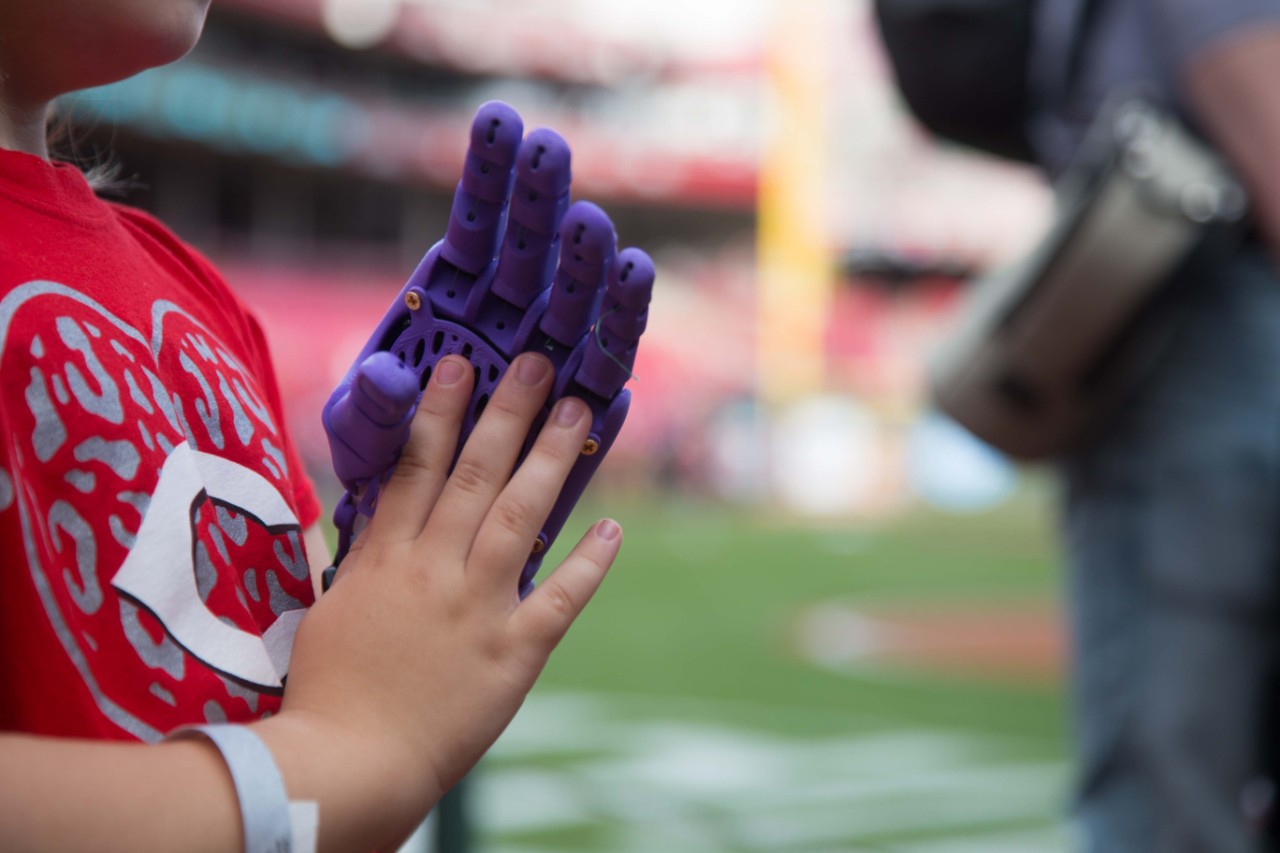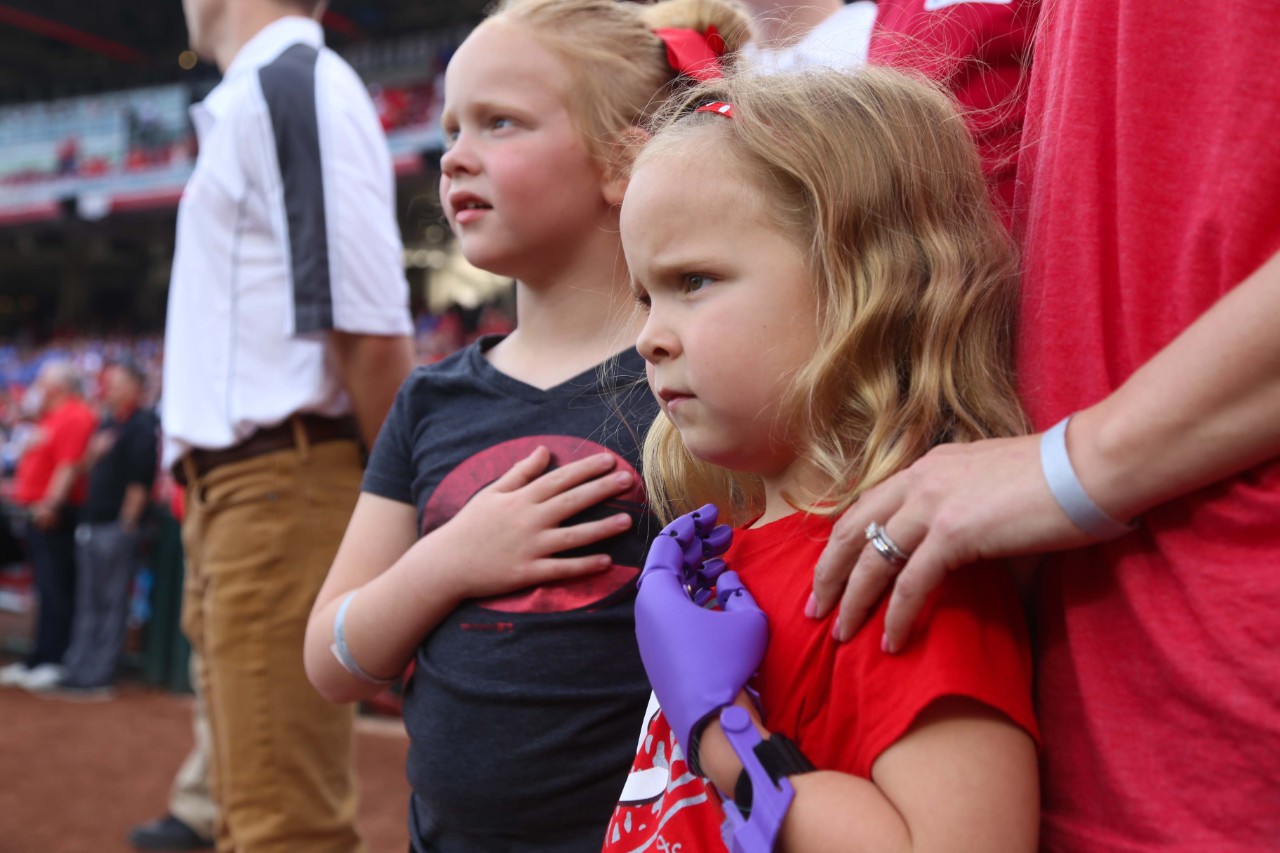 Featured image at top: Ella Morton, 5, puts her prosthetic hand over her heart during the National Anthem at Great American Ball Park. Photo/Paul Grundy/UC Creative Services