Remembering Marian Spencer
The civil rights activist and UC alumna passed away Tuesday at age 99
Cincinnati civil rights pioneer Marian Spencer's name will be forever remembered on campus at the University of Cincinnati, a campus she and her late husband, Donald Spencer, forever changed and meaningfully reshaped.
As students, they led significant and successful efforts toward campus integration, inclusion and the drive for equality. The pioneering UC alumna passed away Tuesday, July 9, at age 99.
"Marian Spencer was a persistent and mighty agent of change who dedicated her life to justice and breaking down barriers that restrict the lives and opportunities of Americans of color," says UC President Neville G. Pinto. "We have lost a true trailblazer. Her example will inspire generations to come."
A public memorial celebration of Marian's life will be held 3 p.m. Aug. 10 in UC's Fifth Third Arena.
On campus, Marian and Donald Spencer initially helped upend racial segregation through the unlikely tool of musical theater. At a time when African American students were barred from many extracurricular activities, denied admission to certain majors and could not live in the dormitories, they and other African American students formed an organization called Quadres, a highly visible theater and musical group. Its impact was felt in the subsequent integration of the student newspaper, the band and the University YMCA Council. 
Quadres also attempted to integrate the all-white student council by putting Willard Stargel, a popular basketball and football player, on the ballot in 1942. Although he lost, then Quadres President Marian Spencer recalled that his campaign was a sign of progress.
Born in 1920 in Gallipolis, Ohio, Spencer lived with her grandfather, a freed slave, and had a childhood that included watching marches of the Ku Klux Klan in front of her home. Following her grandfather's example of community activism, young Marian Spencer joined the NAACP when she was 13 years old.
She graduated from high school with honors as co-valedictorian in 1938. Spencer and her twin sister moved to Cincinnati to attend UC. She earned a bachelor's degree in English in 1942, after having met and married UC alumnus Donald Spencer, A&S '36, Ed '37, M (Ed) '40, in 1940.
Civil rights leaders in Cincinnati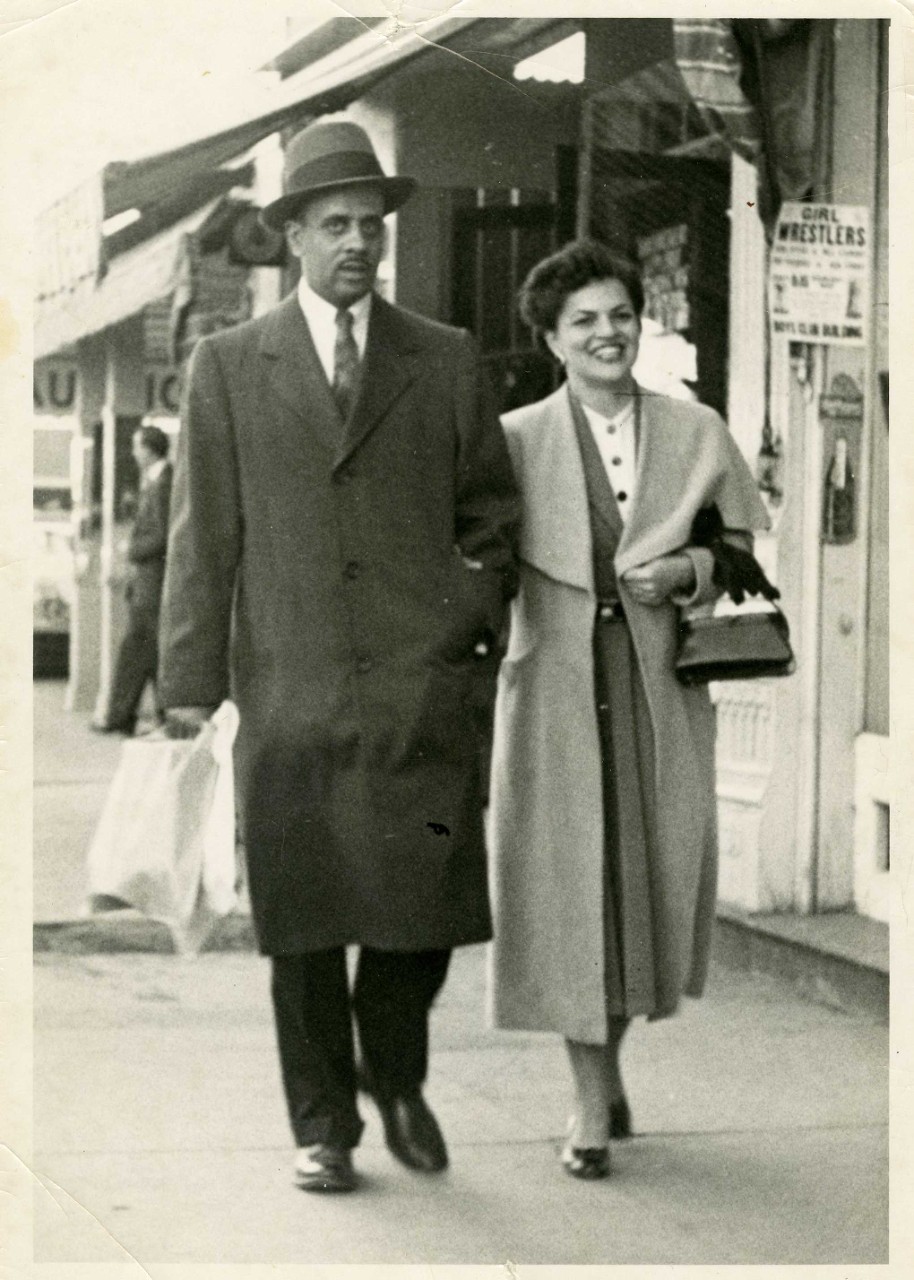 Described as a "civic treasure" at a 2016 street-naming ceremony, Marian Spencer was the first African-American woman elected to Cincinnati City Council in 1983.
One of Spencer's more notable acts in civil rights occurred in 1952, when she chaired a NAACP legal action against Cincinnati's Coney Island. She and Donald had two sons, and, when one wanted to attend an event at Coney, mother Spencer discovered the park was closed to African-Americans. She initiated a suit and after years of protests and legal wrangling, entrance to the park was open to all in 1955. (Sunlite Pool and Moonlight Gardens were desegregated in 1961.)
In 1972, Spencer was instrumental in an NAACP action to desegregate the Cincinnati Public Schools. After an unsuccessful election bid for the Cincinnati Board of Education in 1973, Spencer became the first female president of the Cincinnati chapter of the NAACP in 1981. Two years later, she became the first African-American elected to the city's council.
Spencer served on the University of Cincinnati Board of Trustees from 1975 to 1980. She and her husband were honored by the university with honorary degrees in 2006. Donald Spencer died in 2010, at the age of 95. The couple had been married for 69 years.
Her community activism was constant and widespread. Spencer served on the boards or in other capacities for the American Civil Liberties Union, the Cincinnati Woman's City Club, Links and the National Underground Railroad Freedom Center.
'Today Show' feature on Spencer's life
Spencer's honors include being named the Cincinnati Enquirer Woman of the Year, receiving a Brotherhood Award from the National Conference of Christians and Jews, given a Career Woman of Achievement award from the YWCA and a humanitarian award from the Freedom Heritage Foundation of Columbus, Ohio.
The book "Keep on Fighting: The Life and Civil Rights Legacy of Marian A. Spencer," written by Dorothy Christenson and Mary Frederickson, was published in 2015.
In 2017, Spencer donated her archives to the university. The Marian and Donald Spencer Collection spans eight decades and includes letters, memoranda, articles, memorabilia, photographs, honors, awards and more. The collection documents many significant historical challenges and advances during the Spencers' quest for racial equality.
UC Archivist Kevin Grace worked with the Spencers in reviewing their collected materials in the years leading up to this donation. He said that these personal and professional materials demonstrate how Marian Spencer "led by example. She had a backbone of steel. She grew up knowing that if you wanted change, you went out and made that change. It was part of her everyday life her whole life. She was determined to effect change, and part of her purpose in life was to empower everyone."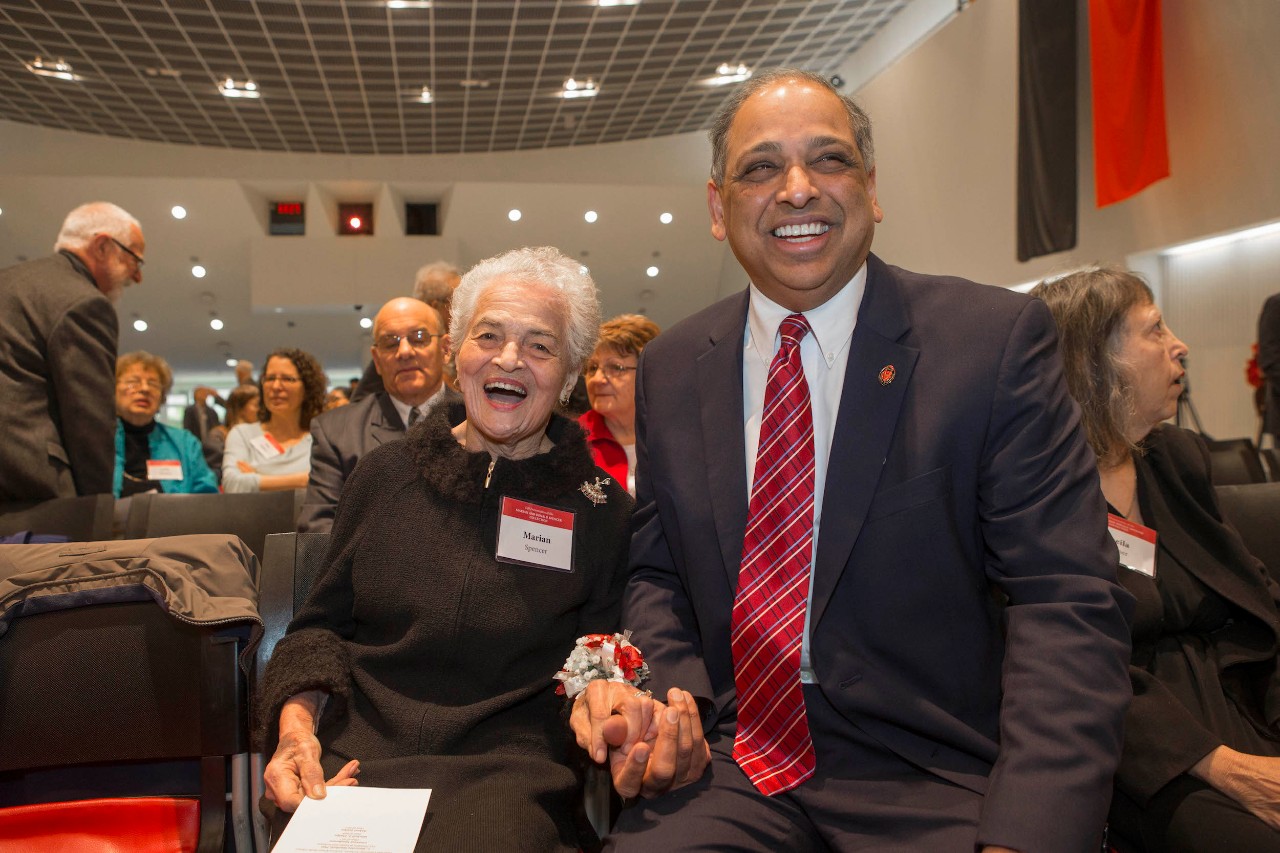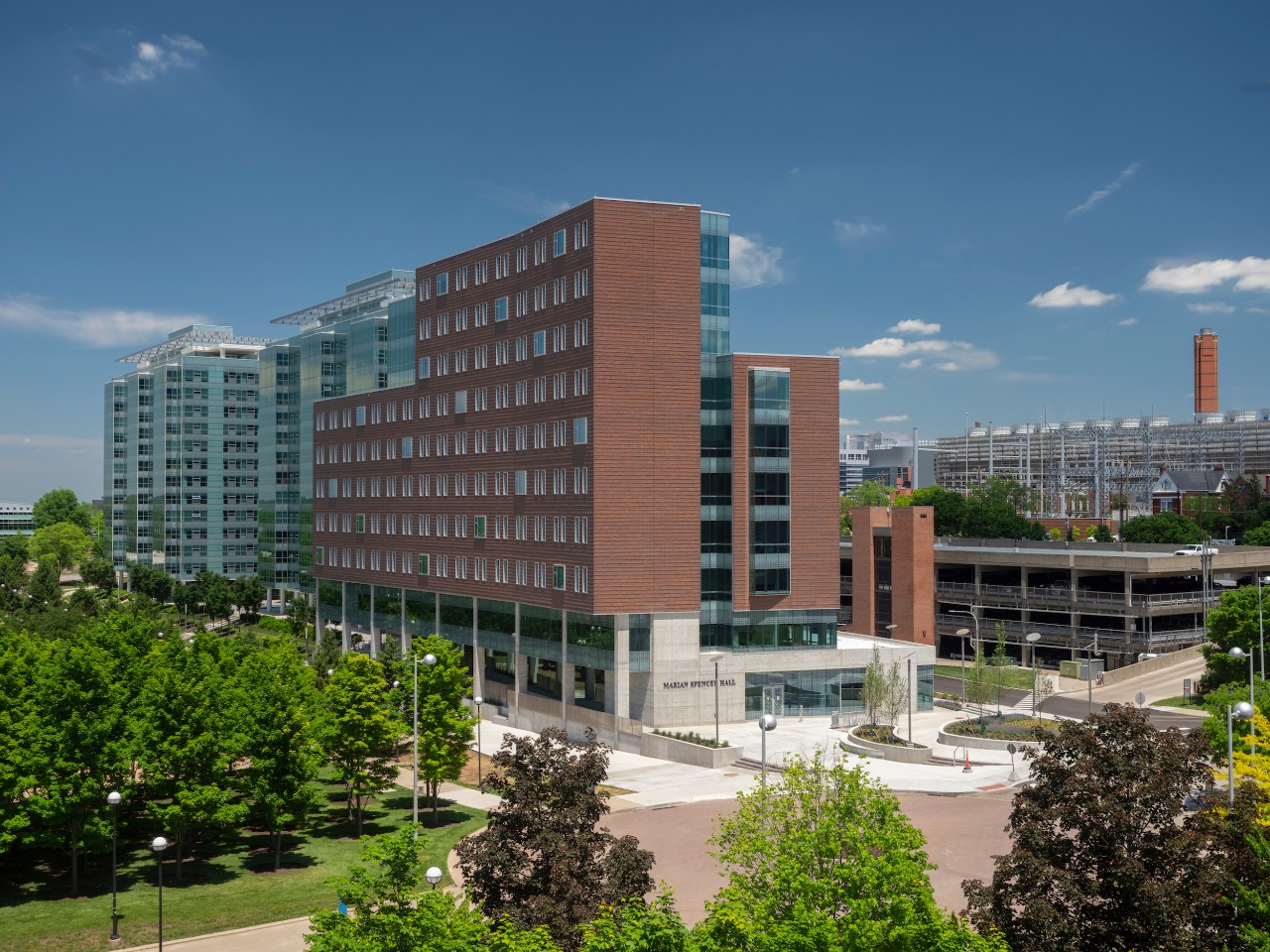 He added that via the Marian and Donald Spencer Collection, that mission of empowerment will continue, as the collection is open to all members of the public, including schoolchildren, university students, teachers and those from all walks of life.  
Spencer, who wasn't permitted to live in a dorm on UC's campus when she was a student, received a fitting honor in 2017 when the UC Board of Trustees voted to name the newest residence hall after her. Her name is now permanently etched on a new high-rise residence hall on Campus Green. Opened in 2018, Marian Spencer Hall houses 330 students.
Spencer received the highest honor for UC alumni as the recipient of the William Howard Taft Medal for Notable Achievement at the 2018 the Distinguished Alumni Celebration Awards.
1
Local 12: UC startup gains approval for trials
May 30, 2023
A startup founded by four University of Cincinnati physicians gained FDA approval to move forward with clinical trials for its portable system that can detect brain injuries, Local 12 reported.
2
UC students visit Ghana and learn how engineering crosses...
May 30, 2023
Each year, the University of Cincinnati sends more than 1,000 students to countries around the world. Over spring break, UC international facilitated a trip for 13 students — 11 from the College of Engineering and Applied Science (CEAS) one from the Lindner College of Business and one from the School of Information Technology — to explore Ghana, be immersed in the culture and venture outside of their comfort zones. Students were led by Cedrick Kwuimy and co-led by Nora Honken, faculty in UC's Department of Engineering and Computing Education.
3
Mission not impossible
May 30, 2023
UC's School of Criminal Justice offers pathways to career placements with the U.S. Secret Service through connections and experience-based learning. Meet the students who found work experience through internships and alumni that hold career positions in the federal law enforcement agency.
Debug
Query for this