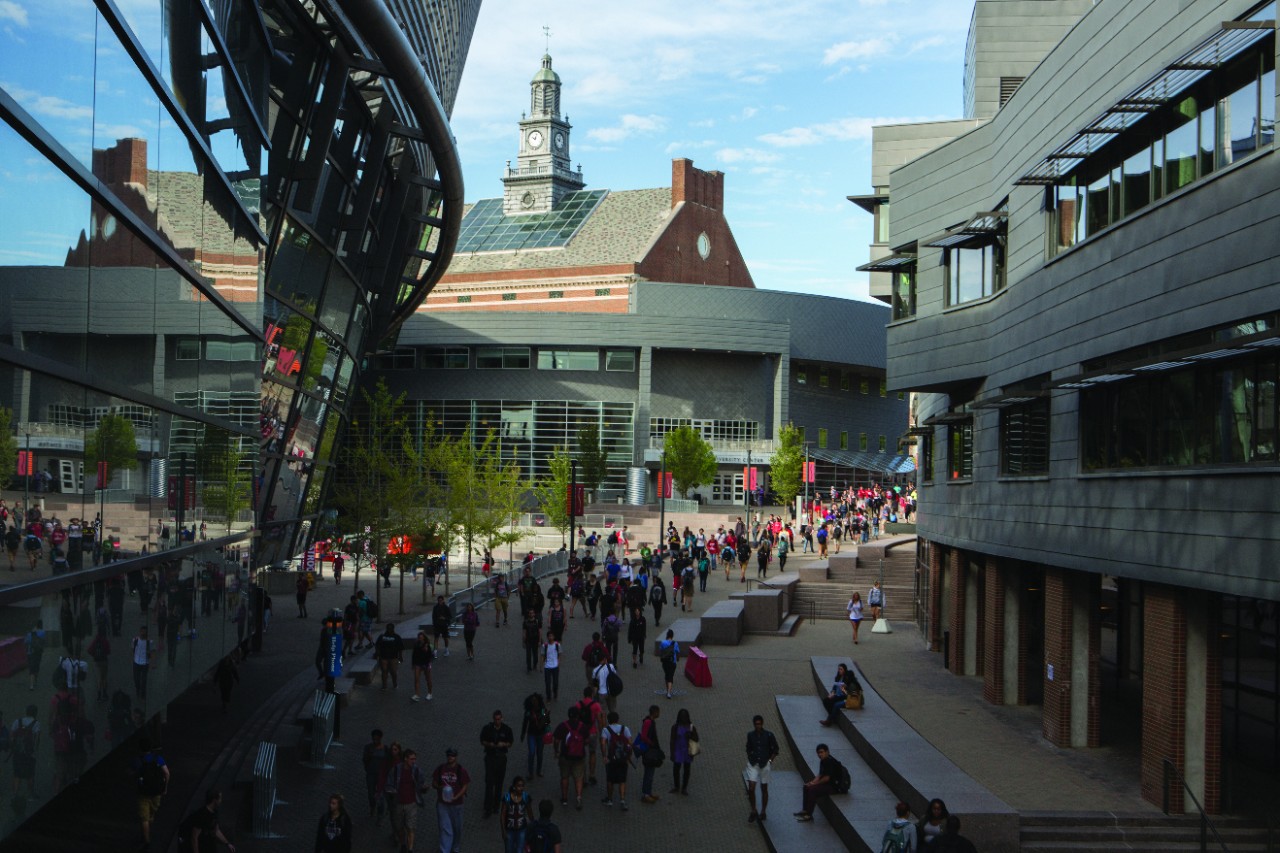 UC Foundation to Select Student Trustees
For the first time in its history, the UC Foundation Board of Trustees will add students to its 59-member board.
The UC Foundation serves as the center of philanthropy for the entire university as well as UC Health. Its mission is to "ignite passion and transform lives," and its staff and trustees inspire thousands of donors who generously provide more than $100 million in annual scholarships, endowments and programming enhancements.
The student trustees will be representatives from the student body and serve as active, ex-officio, non-voting members of the Foundation Board. Students will work with the Foundation's trustees and staff to help the university in its fundraising efforts and serve as ambassadors to the student body regarding the efforts and work of the Foundation.
Initially, students will be assigned to the Alumni Engagement Committee or the Communications & Recognition Committee, both of which serve on the front lines of interactions with donors, who will greatly benefit from insights from and connectivity to the student experience today.

Applicants must be able to attend two, two-day in-person meetings a year, in April and October. There are quarterly conference calls, as well as ad-hoc projects that are quite flexible.
Meetings for the upcoming year are October 17-18, 2019 and April 2-3, 2020.
The mandatory orientation for new student trustees is from noon-5:30 p.m. on Wednesday, October 16, 2019.

For more information, please contact Vatina Gray. Application materials can be found on CAMPUS Link and are due by noon, Friday, September 20.

1
Associated Press: New Big 12 schools see rise in ticket,...
September 28, 2023
The Associated Press reports that four Big 12 newbies saw ticket and merchandise sales soar along with new donation records. UC Foundation VP Steve Rosenfeld told AP that philanthropy to UC athletics has quadrupled since 2013.
2
UC sets College of Nursing student on the road to success
September 27, 2023
When Elajah Trosclair, '23, came to UC from California, her expectations were straightforward. She would study, support herself financially, earn her degree, and become a registered nurse. To her surprise, a much larger world opened up to her.
Debug
Query for this