Business of Fashion: UC alum heads Banana Republic men's design
DAAP grad Nicole Wiesmann talks about creating a purpose-driven design culture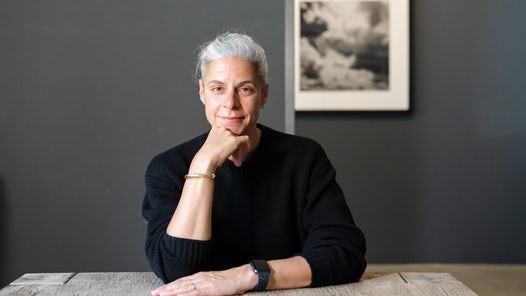 Business of Fashion recently interviewed design leaders at clothing and accessories retailer Banana Republic to discover how they foster a culture of optimism and enable employees to find purpose in creativity. One of those leaders, Head of Men's Design Nicole Wiesmann, graduated from the University of Cincinnati — and has been working in fashion ever since.
After completing her fashion design degree at UC's College of Design, Architecture, Art, and Planning in 1993, Wiesmann went on to work for brands such as Tommy Hilfiger, Structure, Nautica and Vince. She first joined Banana Republic in 2003 and stayed until 2013, returning to the company four years later because of the "amazingly optimistic" culture there.
In her interview with Business of Fashion, Wiesmann talks more about company culture, the way technology has transformed the working environment, how to create purpose and a motivate a team, and what she looks for when hiring new talent.
3
UC graduate lands dream research role
May 5, 2023
Charting a new course in her major, a University of Cincinnati alumna, Haley Rich, ultimately paved the way to her dream job with Kaleidoscope Innovation. This spring, Rich obtained her Bachelor of Science in industrial design from the College of Design, Architecture, Art, and Planning (DAAP). She credited her career opportunity with the Blue Ash, Ohio, company with her experiences as a UC NEXT Innovation Scholar (NIS).
Debug
Query for this