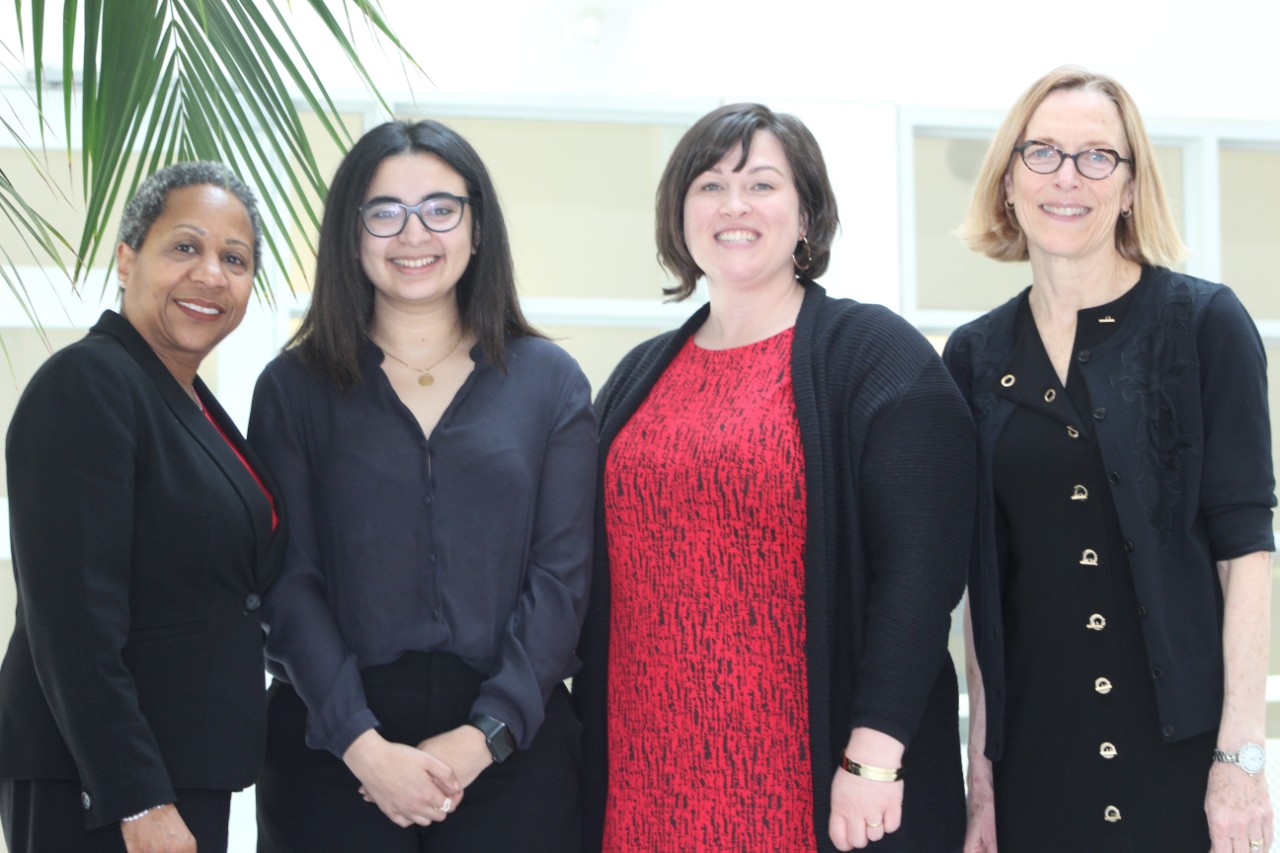 C-Ring Women's Leadership Award nominations open
Prestigous award honors academically successful undergraduate women who exemplify advocacy for women and girls and a commitment to UC and community
The University of Cincinnati Women's Center is accepting nominations for the 2020 C-Ring Women's Leadership Award now through Oct. 11.
The award – a 10-karat gold ring – represents a legacy of UC undergraduate women who exemplify advocacy for women and girls, a commitment to the university and the community and academic excellence.
To be eligible for the award, the student must graduate between August 2019 and May 2020 with a 3.2 GPA and demonstrate a record of advocacy on behalf of women and girls.
The UC Women's Center will celebrate all nominated women and their nominators at an October reception. Finalists and their nominators will be recognized at the annual UC Women's Center Award Ceremony on March 27.
Faculty, staff and students may submit nominations via CampusLINK by Oct. 11. Students do not have to be nominated to apply.  Applications must be submitted via CampusLINK by Nov. 25.
Questions may be directed to Assistant Vice President for Student Affairs Nicole Mayo.
1
Drugs.com: Lowering blood pressure after clot removal may not be...
September 22, 2023
Drugs.com and HealthDay highlighted University of Cincinnati research recently published in JAMA that found using blood pressure medications to lower the top number of blood pressure readings (systolic blood pressure) may not be safe or effective among people who have an acute ischemic stroke and undergo a successful mechanical clot removal.
3
Know Stroke Podcast: UC expert discusses past, present and...
September 21, 2023
The University of Cincinnati's Joseph Broderick, MD, recently joined the Know Stroke Podcast to discuss the current state of stroke research, including the FASTEST trial he is leading to test a potential treatment for strokes caused by ruptured blood vessels in the brain.
Debug
Query for this