NBC News: #Latino20: Karen Olivo — the toast of Broadway
Tony-winning UC alumna recognized during Hispanic Heritage Month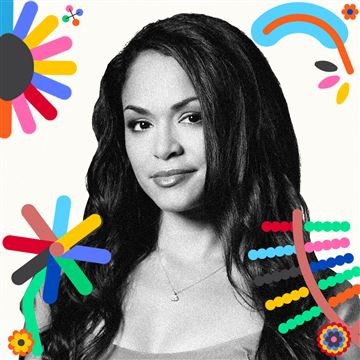 In honor of Hispanic Heritage Month (Sept. 15-Oct. 15) NBC News' #Latino20 recognizes Latinx leaders who are using their voice, talent and passion to empower their communities and promote diversity — from celebrities to CEOS and scientists to scholars. University of Cincinnati alumna Karen Olivo makes the list as "the toast of Broadway."
Currently starring in the musical stage adaptation of Baz Luhrmann's 2001 film, "Moulin Rouge!," Olivo studied musical theatre at UC's College-Conservatory of Music. The New York Times describes her role in "Moulin Rouge the Musical" as "dazzling" in "a performance that sends her into the constellation of great musical actresses."
Earlier in her career, Olivo originated the role of Vanessa in "In the Heights" on Broadway and won a Tony Award for her performance in "West Side Story."
From NBC News: "Olivo's achievements are especially remarkable given that Latinos comprise less than 3% of active members of the Actors Equity union. In playing a cabaret singer in turn-of-the-20th-century Paris, Olivo is showing audiences that Latinx actors can shine in any role." Read more.