UC presents '200 Years of Curation'
Exhibit features UC archives and collections that document the university's past and celebrate its impact
In celebration of the University of Cincinnati's Bicentennial, the DAAP Galleries are pleased to present "200 Years of Curation." Over the course of the university's history, the facilities, technologies and individuals have changed and evolved, often replaced by new faces and spaces. The records of these changes and how we have arrived at this moment remain within books, archives and the various collections of UC. On an occasion such as this, it seems only relevant to look to the past as we envision our future.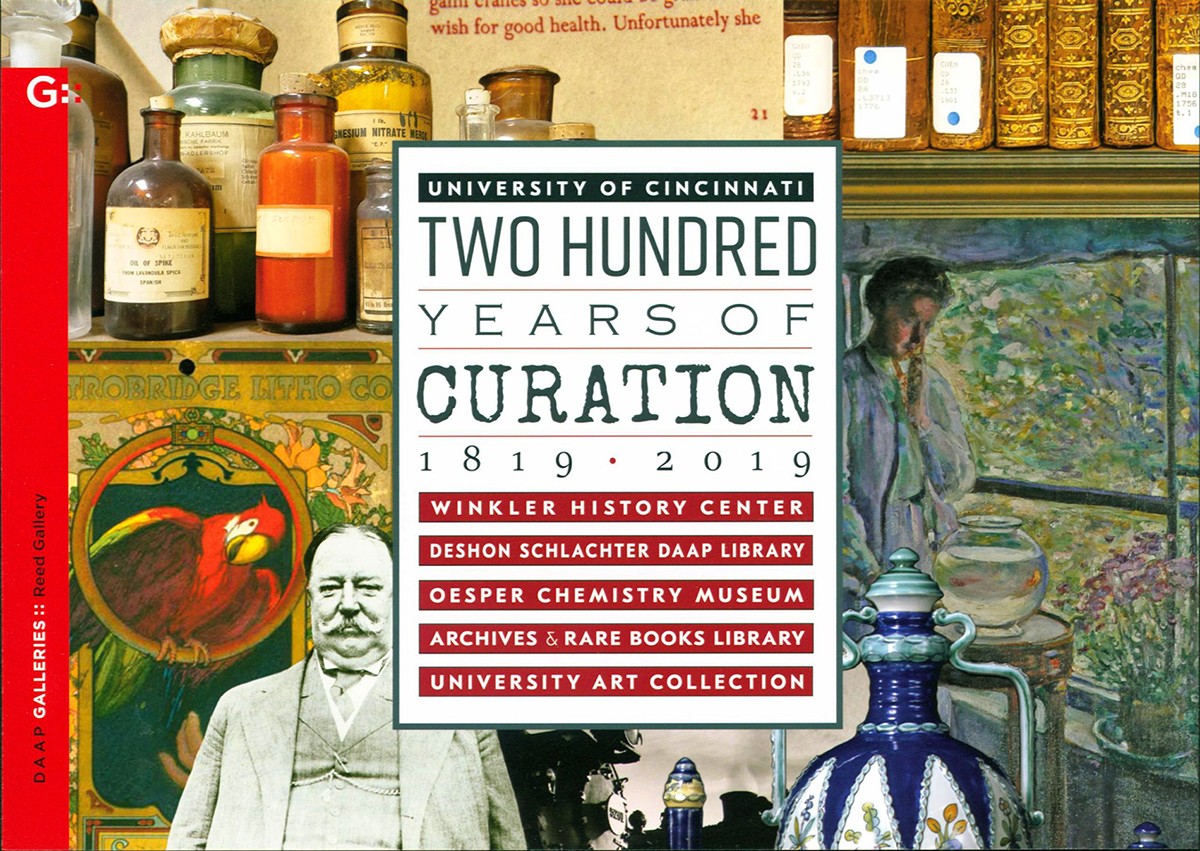 In this unprecedented collaboration of five separate archives and collections from throughout the university, "200 Years of Curation" takes stock in the history and advances made and the individuals that contributed to the expansive fields of study practiced within the Colleges of UC. This exhibition features an array of objects, artifacts, documents and works of art that have been pulled from display, library stacks and storage facilities throughout campus to provide a glimpse into some of the fascinating and unique collections that preserve the university's history, building the foundation of Next Lives Here.
The exhibit features work from the Henry R. Winkler Center for the History of the Health Professions; the Archives and Rare Books Library; the Oesper History of Chemistry Museum; the Herbarium Collection; the Robert A. Deshon and Karl J. Schlachter Library for Design, Architecture, Art and Planning and the University of Cincinnati Fine Arts Collection.
Highlights of the collections included in the exhibit are:
The Archives and Rare Books Library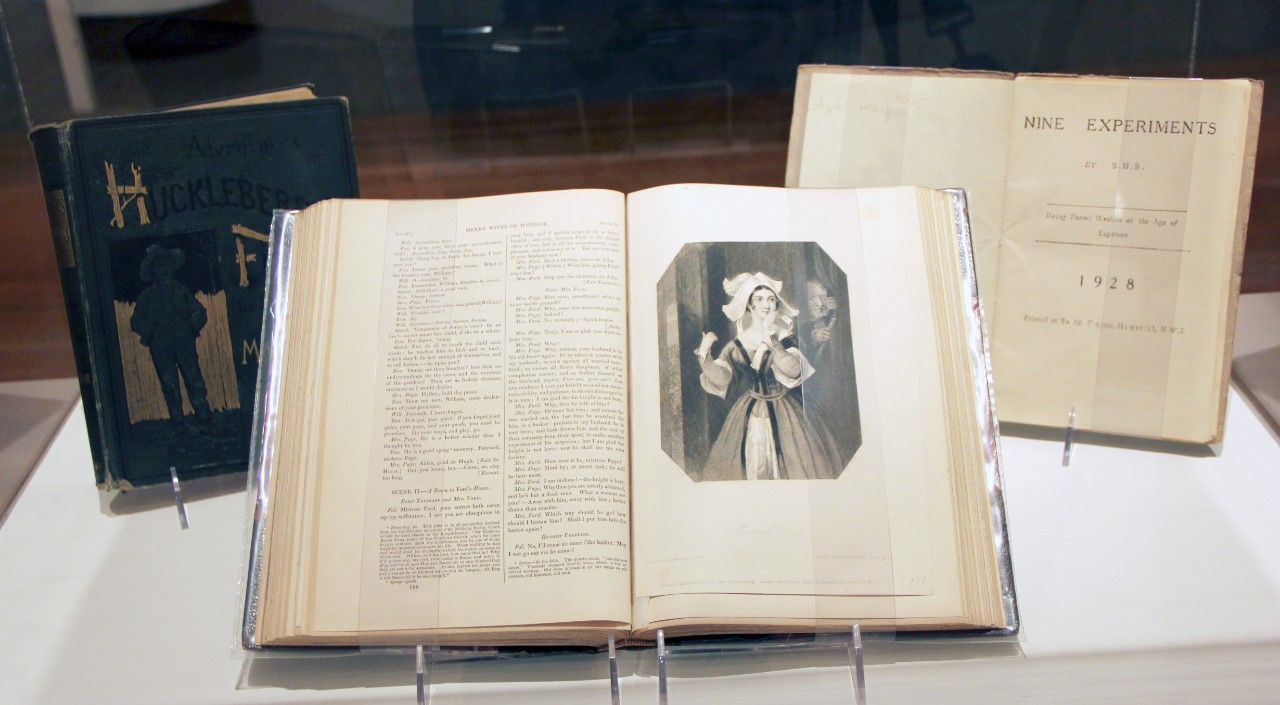 The Nuremberg Chronicle, published in 1493: One of the library's incunabula (books published during the early days of printing, 1455-1501), it is the story of human history, containing thousands of woodcuts including those of the great cities of the world.
The official announcement of State of Ohio action authorizing the establishment of the Cincinnati College, 1819
First edition of "The Adventures of Huckleberry Finn," 1885
The Robert A. Deshon and Karl J. Schlachter Library for Design, Architecture, Art and Planning (DAAP)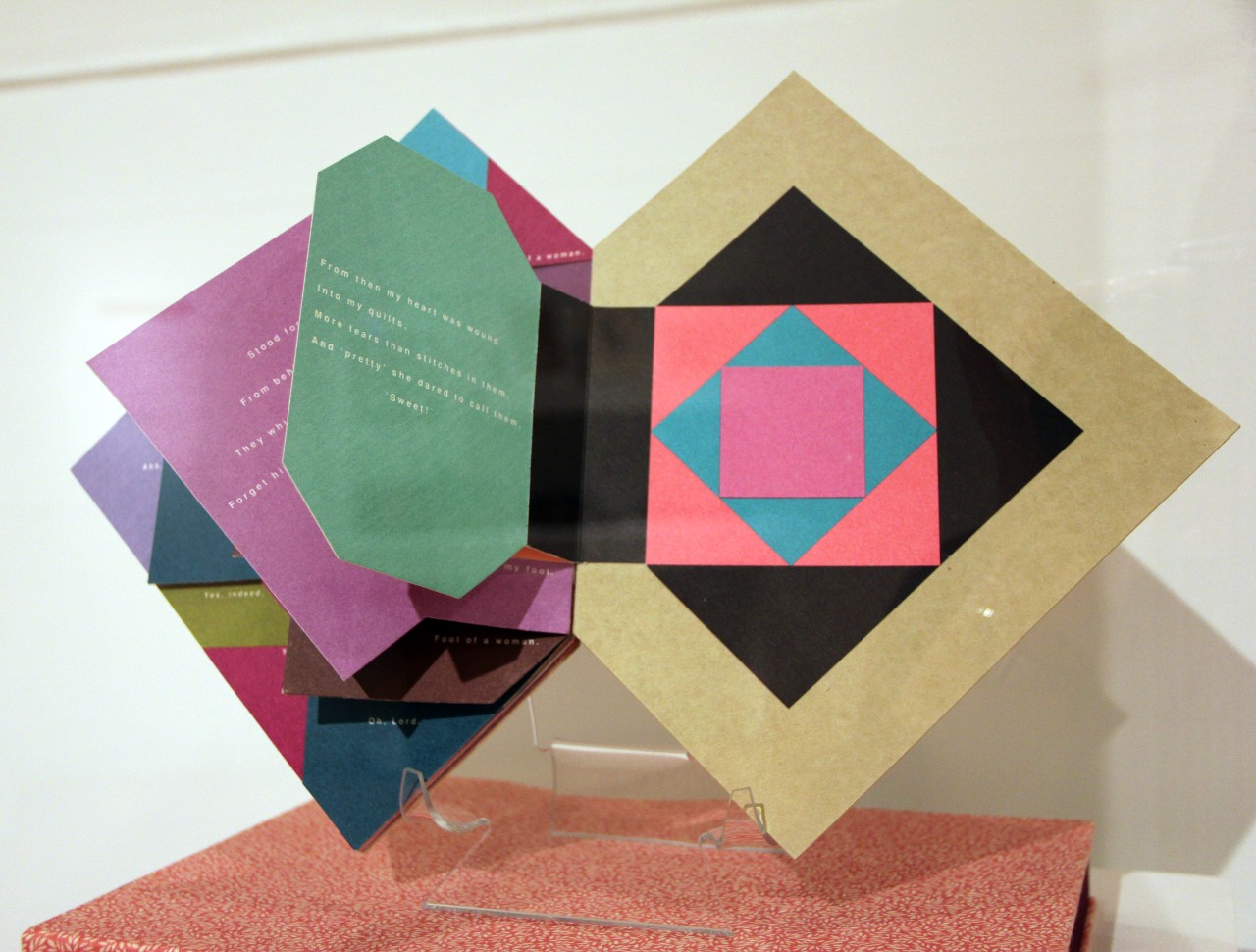 In celebration of the centennial of women's suffrage, all of the selections on display in the exhibit were created by women artists and selected by women librarians.
The artists' books on display come in many forms, among them: a traditional codex, a stack of playing cards, a flip book, a tunnel book and a scroll.
The DAAP Library's collection includes works by many famous artists: Sol LeWitt, Edward Ruscha, Dieter Roth, Jenny Holzer, Yoko Ono and others. 
The Henry R. Winkler Center for the History of the Health Professions
An Iron Lung displayed under a video of Albert B. Sabin's Oral History on loop
Three jars from the Cantagalli Apothecary collection
A Civil War amputee kit and case of glass eyeballs
Neil A. Armstrong Commemorative Archives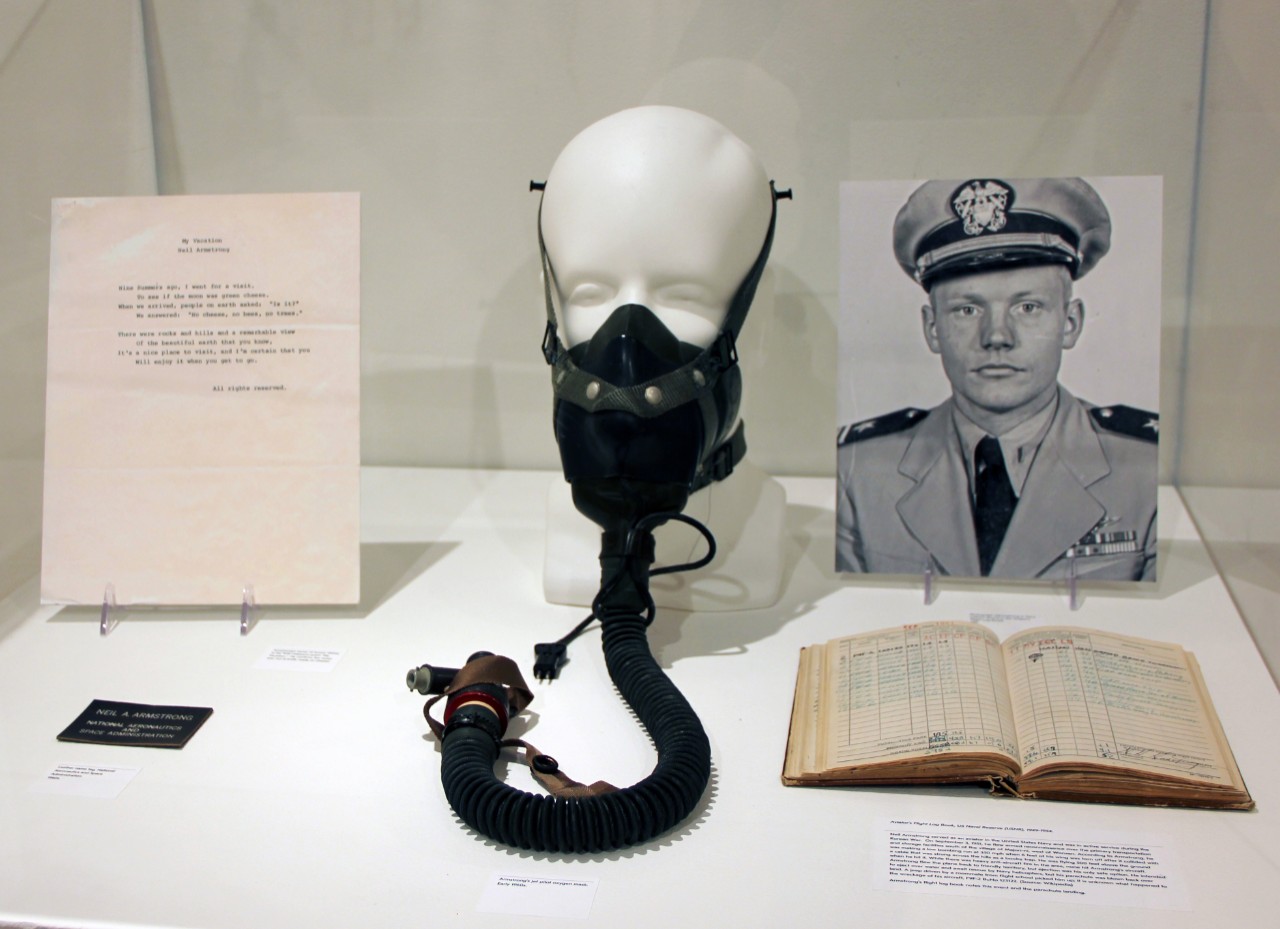 Pictures of Professor Armstrong and his 1977 Flight Test Engineering II class visiting Cincinnati's Lunken Airport to view aircraft
Armstrong's Flight Log Book documenting his time in the U.S. Navy, including his active duty service in the Korean War
A humorous poem by Armstrong about his moon visit, answering the question of whether or not the moon was made of cheese
The Oesper History of Chemistry Collections
Painting of an alchemical laboratory by Ernst Dorn, c. 1925
A Beckman pH meter, c. 1930s
Edward Youmans' Chemical Atlas, 1854, a book noted for its colorful plates based on Youmans' lecture diagrams
Margaret H. Fulford Herbarium
Specimens and plant samples from the collections of Margaret Fulford, longtime curator and namesake of the UC herbarium
Images of herbarium plant samples, including examples from Samoa, Germany and the Cincinnati area
Samples of "crude drugs" from the Lloyd Brothers, Pharmacists in Cincinnati derived from kola nut, hemlock and licorice root
Global in scope, its earliest works date from at least to the fifth century B.C. in ancient Greece.
The collection includes works from Frances Wiley Faig, a Cincinnati artist who studied under Frank Duveneck at the Art Academy of Cincinnati. Her painting, Hills of Home

, depicts her native Kentucky as seen through trees in Eden Park.

The Music of Everyday by Tarrance Corbin who taught at the University of Cincinnati, the Art Academy among other institutions