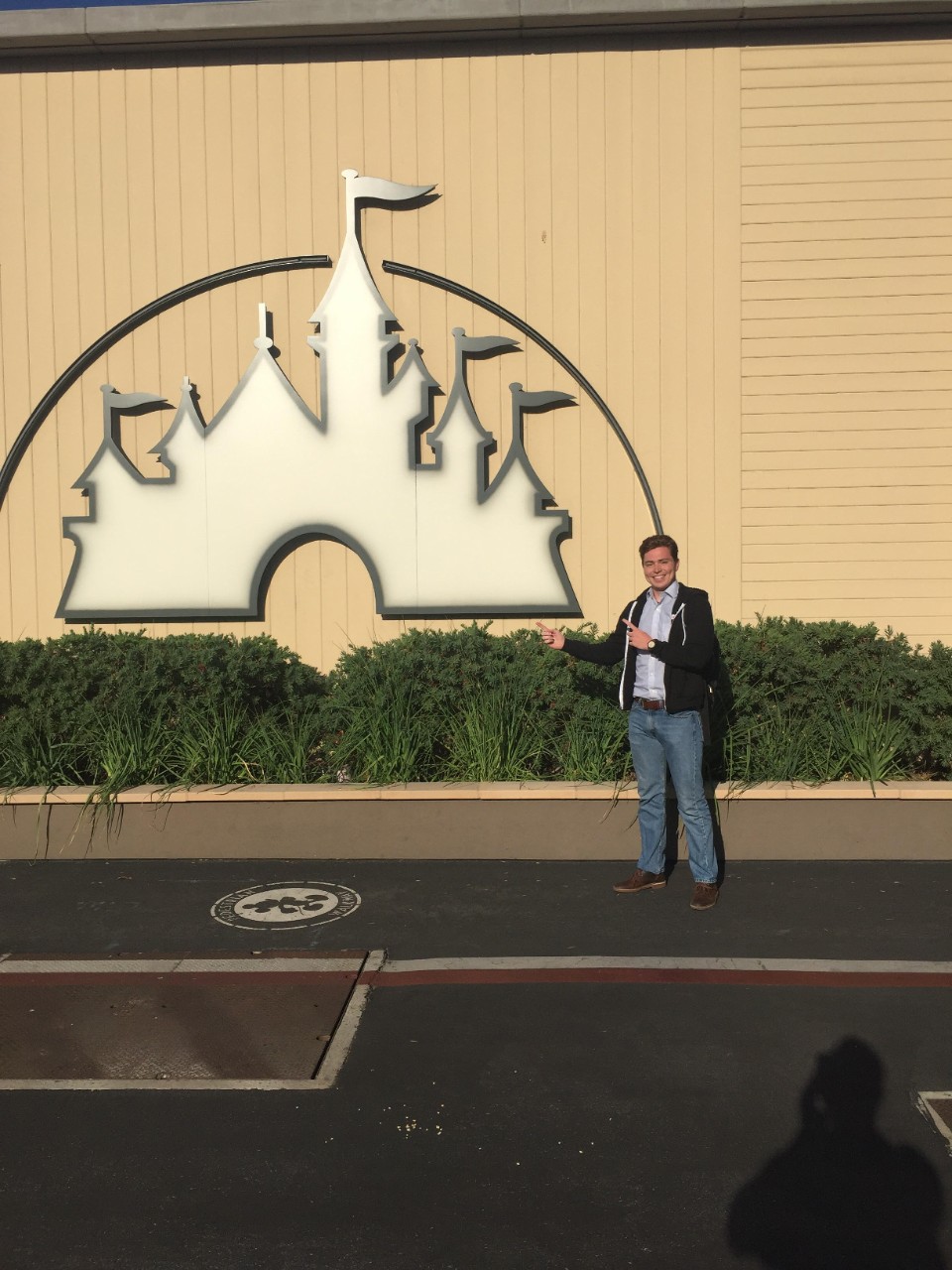 UC intern program gives students hands-on career experience
Three A&S students share stories of internships in film, medicine and sustainability
By Benjamin Harrison
The University of Cincinnati has a national reputation for giving its students an opportunity to gain real-world experience. U.S. News & World Report ranks UC first in the nation among public universities for co-op and internships. 

For students in UC's McMicken College of Arts & Sciences, real-world learning experiences are particularly valuable in helping students develop the skills employers want so they can cross the bridge to full-time employment. These opportunities support the Bearcat Promise that each UC student will graduate with both a degree and a career plan, part of UC's strategic direction called Next Lives Here.
Over the summer, several A&S students were able to take what they learned in the classroom and apply it in the real world, and here they share their stories. 
Landing a dream role at Disney
Pick a beloved movie from your childhood, and chances are that it was a Walt Disney film.
Among the millions of children who have loved classics such as "Mary Poppins" or "Mulan," UC student Henry Whitaker was one of the lucky few to land an internship with the Los Angeles-based Walt Disney Pictures, getting at professional taste of interning with a prestigious international company.
As a major in the Digital Media Collaborative, a new program that prepares students for the digital media and cinematic arts worlds, Whitaker says he will always be thankful for the opportunity to learn from those that made his childhood so special.
"To this day I realize how incredibly lucky and thankful I am for the opportunity," said Whitaker. "I chose Disney because the company as a whole is responsible for most of my childhood. From films like 'The Lion King,' 'Toy Story' and 'Monsters, Inc.' that I was pretty much raised on."
Whitaker says he was fascinated by the production process and collaboration from script to screen during his time in Los Angeles.
Whitaker said he learned a lot about "the professionalism as well as favors and personal relationships between yourself and other people in the industry and how it could be the difference between making a film and not making one." 
Whitaker believes that anyone in digital media collaborative should consider an internship at Walt Disney.
"I would highly recommend this type of internship," Whitaker said. "Even if it is not at Walt Disney, I would recommend everyone in digital media collaborative to get some type of internship out in the Los Angeles area in the heart of the production world just to get a taste of what the business and production side of the industry is like."
Upon graduation, Whitaker plans to make the trip back and follow his dreams of working in the film industry.
"I have love for every aspect of the film industry," Whitaker said. "I'd love to work in any part of the production process from screenwriting all the way to film marketing.
"I hope to get a chance to work in every aspect of the production process and be able to someday, make films and entertainment that bring people together out of love for the story."
Becoming a trauma surgeon
Whether it's performing cardio-pulmonary resuscitation on a patient or assisting nurses on an array of different tasks, Sydney Bahr's day was never a dull one. With her sights set on becoming a trauma surgeon, the liberal arts major took a step in the right direction by interning as a patient care assistant in the Medical Intensive Care Unit at UC Medical Center over the summer.
Liberal arts majors are not commonly associated with medical internships, but Bahr crafted a creative combination within her major by getting a minor in psychology and certificates in minority health, global health studies, pre-medicine and deaf studies to help her reach her dream career.
Even though she was only an intern, Bahr says she was a valued member of the team. This came with important tasks that had to be completed on a regular basis.

"I completed baths with antibacterial wipes on all my patients," Bahr said. "The majority of my job was the baths and assisting the nurses with anything and almost everything. The patients I worked with were the sickest of the sick, which always kept me on my toes."
UC Medical Center ranks 38th nationally and currently has more than 700 students enrolled.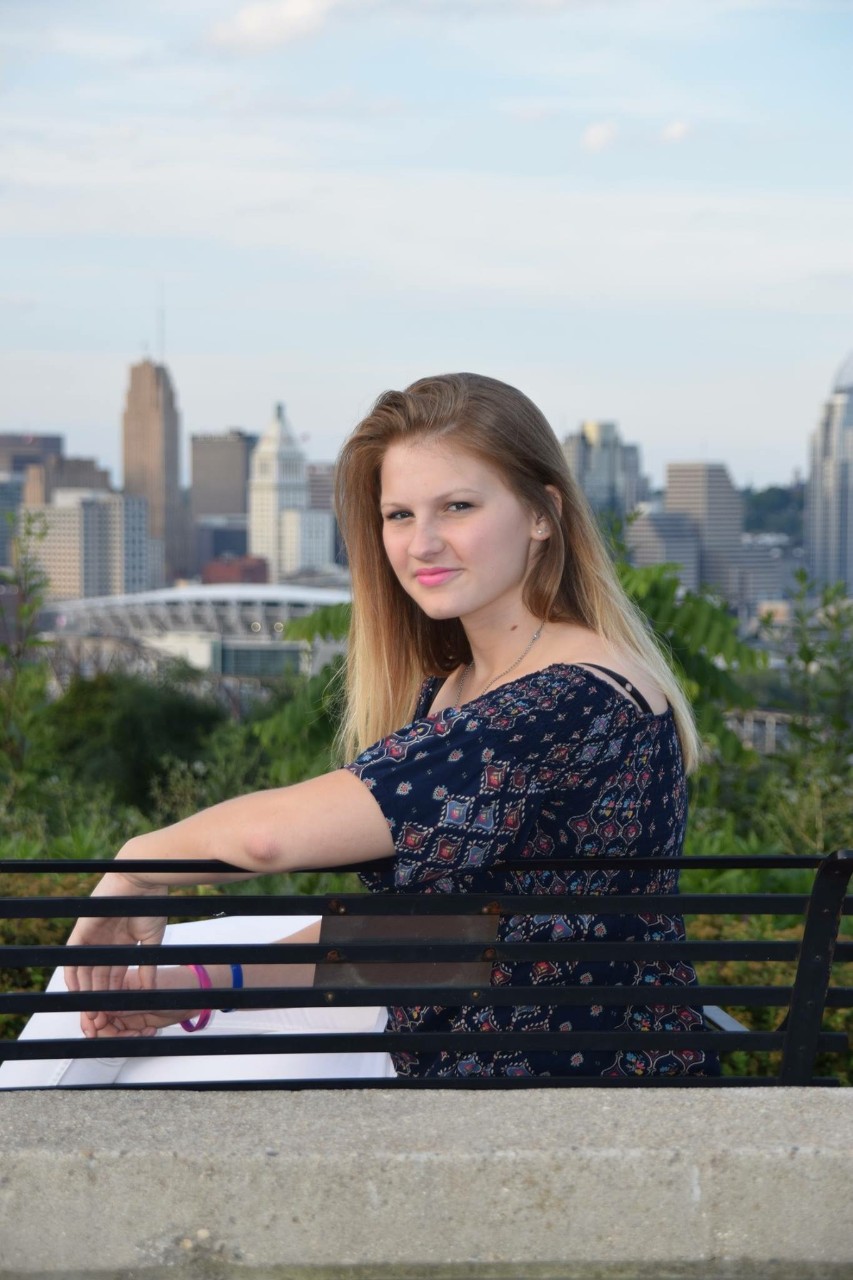 For students, the priority for any internship is to learn as much as possible. Working at UC Medical Center couldn't have been better for this aspiring trauma surgeon.
"Every day I go to work there was an opportunity to learn," said Bahr. "UC Medical Center is a teaching hospital. Everyone is willing to teach and answer all of your questions, which allowed me to grow and learn more than I could ever imagine knowing as an undergraduate student."
Working in a hospital can be both stressful and taxing, but Bahr believes her experiences there will have a major impact on her future endeavors.
"I am a better person in all aspects because of this job," Bahr said. "I have been pushed to be better and learn more, which motivates me to work hard and stay in medicine. This job has become my driving force for my future."
The time spent caring for patients and interacting with medical professionals over the summer strengthened Bahr's decision to work in this field. She says other students should take the opportunity if they have the chance.
"I would most definitely recommend this experience to anyone interested," Bahr said. "I learned so much about myself and about medicine it's unreal. It does take a special type of person to be able to handle it, but it is worth it."
Doing his part to keep the world green
From its beginnings back in 1924 and now employing more than 550 people at more than 20 sites, Middletown, Ohio, company Cohen is one of the largest ferrous and non-ferrous scrap metal recyclers in the nation.  Communication major Cameron Keefe recently joined their ranks over the summer to learn the ins and outs of the scrap metal industry.
Keefe plans to minor in professional selling. And with his mind set on making a career in the scrap metal industry, Keefe was fortunate enough to spend his summer learning from those with the same passion as his.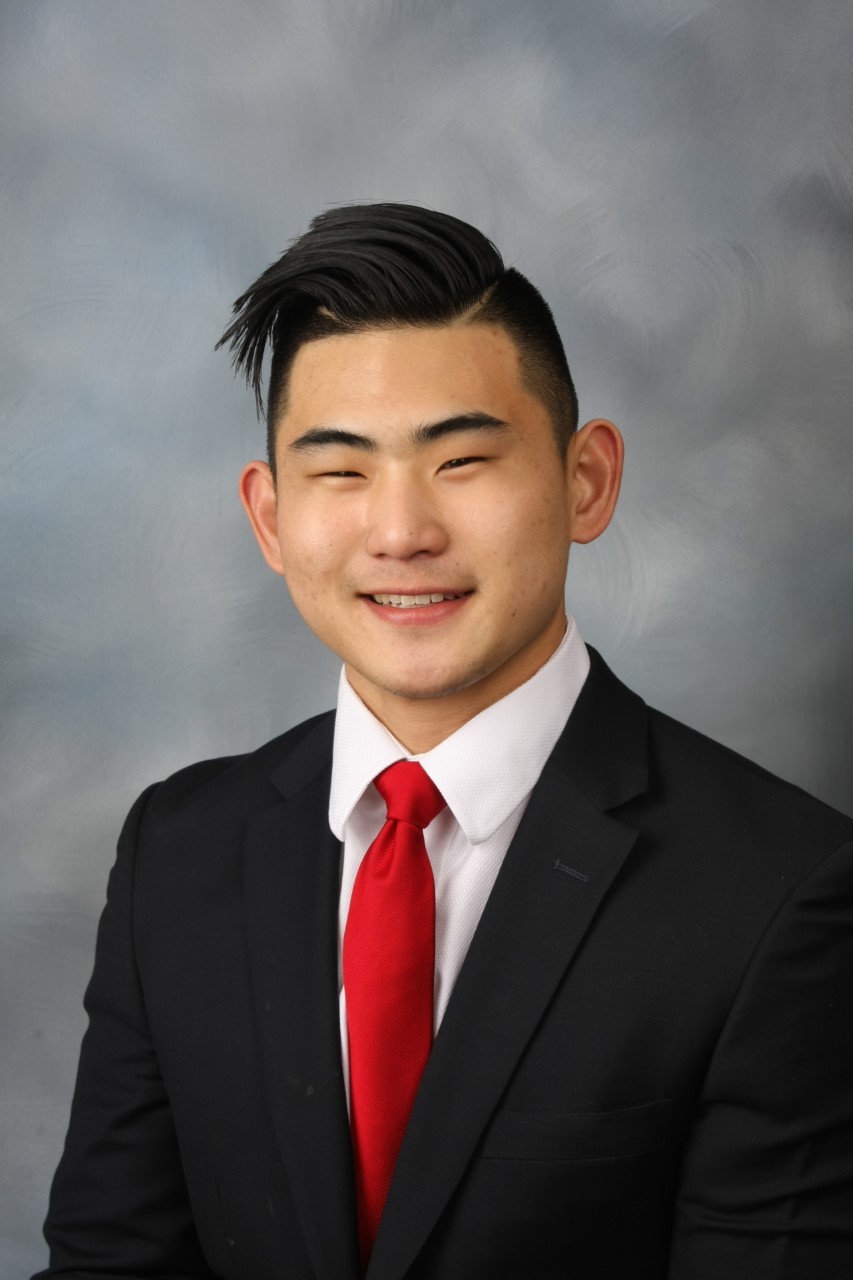 "I am very passionate about the scrap metals industry," Keefe said. "I wanted to get my foot in the door with the right people who would be able to help me – not only while I was interning but after I was done – to keep connections open and good relationships in the industry."
The scrap metal industry is an important part in saving energy and natural resources, Keefe said. He believes anyone interested in this field should take the time to consider interning with Cohen.
"I was one of the first," Keefe said at Cohen. "They would really like to build a program for students. I would recommend this because Cohen has so much to offer. The Cohens are very generous, laid back, enthusiastic people, so getting to know them can only help bridge connections later on in my career."
Internships are all about getting the necessary experience to propel students into their desired career. With Cohen, Keefe can proudly say his experience was well worth the time:
"My experience with Cohen has prepared me for life after graduation in knowing that everything is going to be okay," Keefe said. "I truly believe with my experience and the national identity of Cohen, I will be able to facilitate an opportunity in the industry."
Featured image at top: UC College of Arts and Sciences student Henry Whitaker outside Walt Disney Studios in Los Angeles, the location of his internship.
1
New species of voiceless frog discovered in Tanzania
February 2, 2023
University of Cincinnati researchers discovered a new species of frog in Africa that has an unusual trait: it's completely silent. The Ukaguru spiny-throated reed frog does not croak, sing or ribbit. It is among the few frogs that do not vocalize to other frogs.
2
CCM Clarinet student wins position with Evansville Philharmonic...
January 31, 2023
The UC College-Conservatory of Music proudly shares the news that doctoral student Joseph Miller will join the ranks of the Evansville Philharmonic as a bass clarinetist. The Evansville Philharmonic is the largest arts institution in the Tri-State area, and performs for thousands of audience members each year.
Debug
Query for this