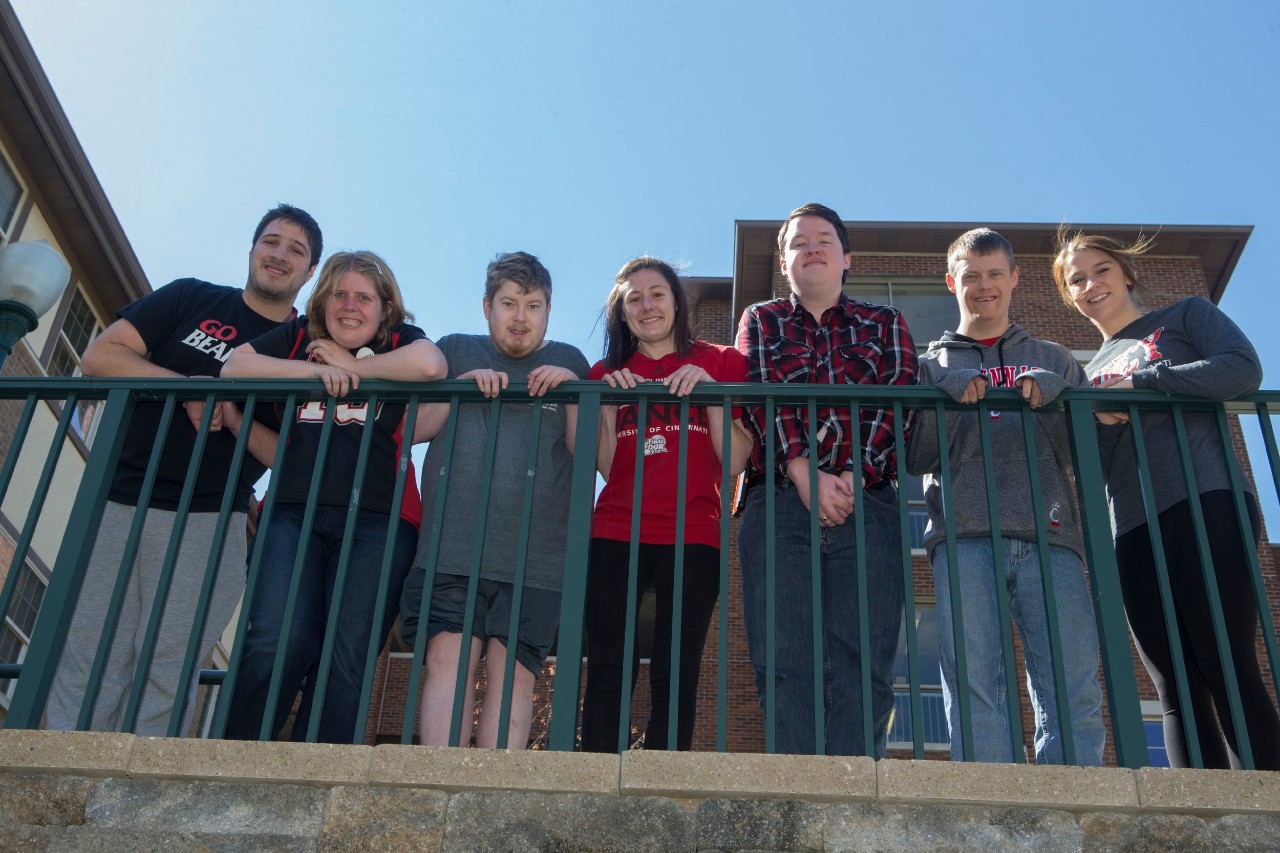 Yahoo: UC a top college for people with Down syndrome
The University of Cincinnati's Transition and Access Program gives people with intellectual disabilities a full four-year college experience
The Transition and Access Program (TAP) at the University of Cincinnati has received national attention for the opportunities it affords to students with Down syndrome and other intellectual disabilities. 
"Thanks to full inclusion into mainstream schools, people with Down syndrome are learning right alongside their peers — and doing great," according to the Yahoo Lifestyle article, "20 Companies That Employ People With Down Syndrome."
TAP is one of the first programs in the country to offer students with intellectual disabilities the opportunity to have a four-year college experience. And unlike any other program of its kind, TAP students are regarded as students of the university and full members of the UC community. 
"Students live in the residence halls, attend classes, engage in internships and participate in an active social life," according to the Yahoo article. "TAP's mission is to enhance the quality of life of students through advocacy, access and research. TAP aims to provide a post-secondary experience for every person who desires it."
TAP exemplifies Inclusive Excellence, which drives the university's strategic direction, Next Lives Here. 
The Advancement & Transition Services programs offered by UC's College of Education, Criminal Justice, and Human Services — including TAP — help young people and adults with a wide range of intellectual and developmental disabilities discover and fulfill their purpose.
Featured Image: TAP students look down from the patio at the UC TAP House. Photo/Joseph Fuqua II/UC Creative Services
1
National media highlight newest U.S. World Heritage site
November 28, 2023
For nearly two decades, professor emeritus John Hancock helped lead a team of archaeologists, historians and Native American scholars, including staff at the National Park Service and Ohio History Connection, to have the Hopewell earthworks recognized on par with other World Heritage sites such as the Great Wall of China and Stonehenge.
2
UC's Center for Entrepreneurship tailors big solutions for small...
November 21, 2023
At the epicenter of the UC Entrepreneurial Ecosystem hub is the Small Business Institute (SBI) program, nestled within UC's Carl H. Lindner College of Business (LCoB). As a founding member of the SBI and the Small Business Institute Directors' Association, UC helps bridge the gap between aspiring entrepreneurs and businesses eager to boost their success.
Debug
Query for this