Civil engineering student wins national leadership award
Dedication to her chosen field helps Nichole Criner nab honor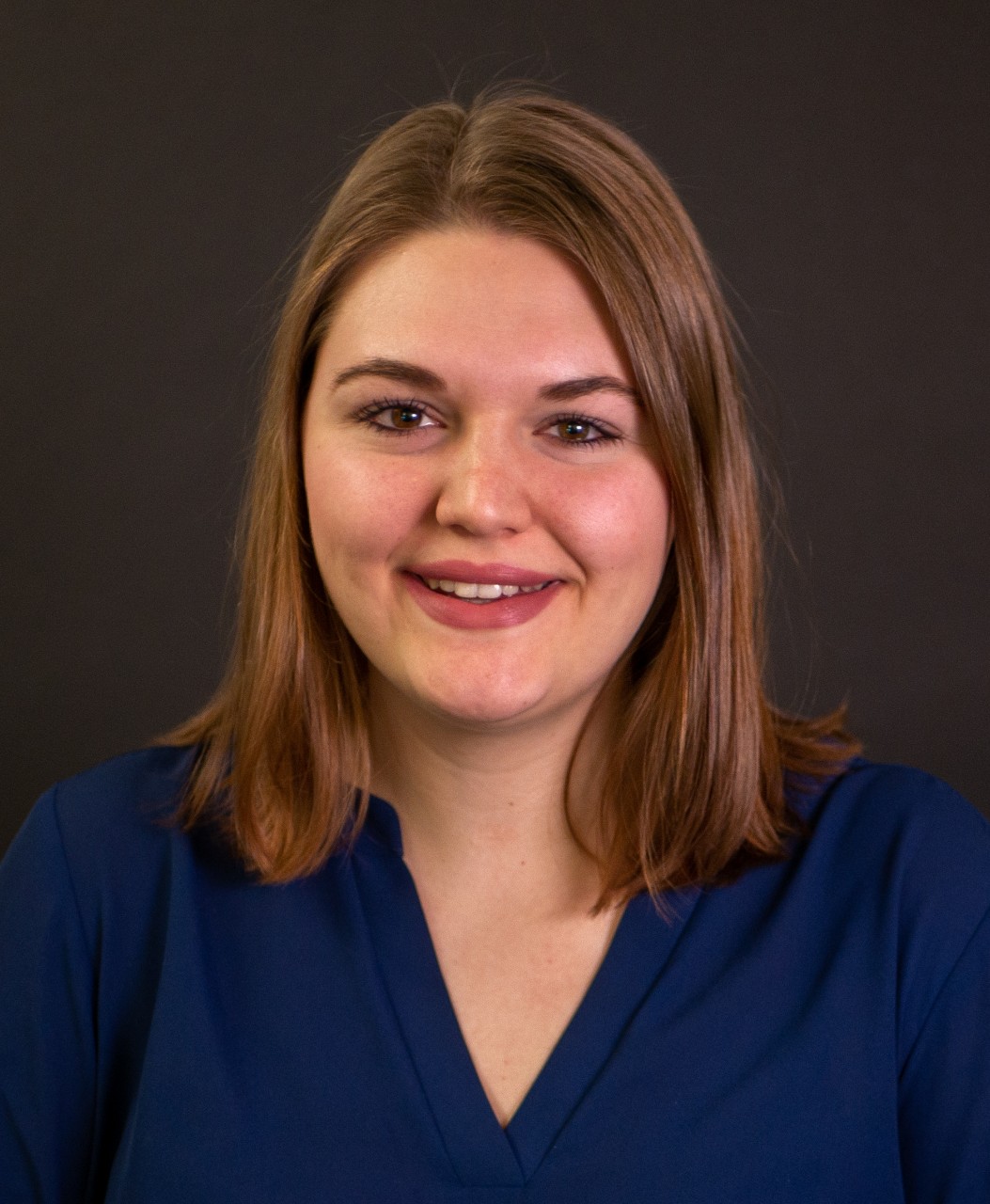 Nichole Criner's first exposure to civil engineering led her to emphatically declare: "I never want to be a civil engineer." Turns out, she was wrong. 
Criner is now a fourth year University of Cincinnati civil engineering student. She was one of six students nationwide selected for the 2019 Student Leadership Award from the American Society of Civil Engineers or ASCE. Criner was nominated for the honor by Abhijeet Deshpande, engineering professor and advisor to UC's student chapter. 
"In addition to maintaining excellence in her academic work, Nichole has been an active member of the ASCE student chapter at UC," Deshpande said. "I have been impressed by her work and leadership."
So, how did Criner end up with a passion for civil engineering? Prior to college, she was considering a future as an engineer. Her mother knew people who worked in the field, and connected Criner with four different types of professional engineers for her to shadow. The first – that ill-fated initial civil engineering experience – was with someone working on wastewater pipe planning. That didn't appeal to Criner, so she wrote off civil engineering. It wasn't until she took a pre-engineering class at her high school – and was tasked with building the obligatory balsa-wood bridge – that she realized the paths within civil engineering were many. 
Criner was drawn to the University of Cincinnati because of the built-in co-op program in the College of Engineering and Applied Science. She was also intrigued by the many international opportunities available at UC. As a freshman, Criner knew she had an interest in structural engineering (thanks to that bridge project), but she wanted to explore all the options. During her first year, she began attending meetings of the student chapter of the American Society of Civil Engineers, which frequently brought in local engineers as guest speakers.
"Having engineers come in and talk about what they do helped me narrow down that I did actually want to do structural, beyond just that one project I did in high school, and I ran with it from there," Criner said. 
Seeking a freshman summer internship, Criner reached out to Schaefer, a structural engineering firm. Although the company didn't offer freshman internships, they kept her information and reached out to Criner when it was time for her first co-op. She ended up doing three co-op rotations at Schaefer during which she focused on structural 3D modeling and design of industrial buildings, something she is considering pursuing in graduate school and as a career.  
Criner has always had an interest in other cultures and languages, spurred in part by her stepfather who emigrated from Hungary 15 years ago. She took Spanish in high school and is doing a German studies minor alongside her engineering degree. Criner and her family hosted a German exchange student for two weeks when she was in high school, an experience which led her to pursue her upcoming co-op in Germany at Matrix Engineering doing bridge design and analysis through the International Co-op Program at UC. 
Because Criner planned to go abroad with the International Co-op Program, her path through co-op was slightly accelerated compared with most engineering students. Typically, the idea is to learn in the classroom and then experience those same concepts in the field through co-op. But it was the other way around for Criner, which worked out well for her learning style. 
"I'm a very hands-on learner, so learning straight from a book just doesn't click sometimes. Being able to see how things were applied in the real world first (through co-op) was really nice for me," Criner said. 
Determined to make the most of her college experience, Criner joined UC's Society of Women Engineers (SWE) as a freshman, where she sought the guidance and advice of older students to help her navigate through her early days as an engineering student. Now, as a fourth year student, she's paying it forward by mentoring new students and is serving as president of SWE this year.
"SWE gives me a sense of home away from home with the support system that you can create and make with the people also involved in your section," Criner said. "I really like what SWE stands for with empowering women in the industry, but you don't have to be a woman or in engineering to be in SWE, it's very inclusive." 
Criner is actively involved in ASCE and has held various leadership roles. In addition to the student leadership award she won, Criner also earned a scholarship from the national organization last year. As part of the student chapter of ASCE, Criner has spearheaded volunteer recruitment for an event that brought 450 middle school students to campus to learn about civil engineering; she was the chapter representative for the Construction Connections recruitment networking event at UC, for which she helped coordinate the participation of various engineering firms; and she organized groups of members to participate with Habitat for Humanity to construct homes, as well as People Working Cooperatively to do home repairs and yard cleanup for the elderly and the disabled in the Cincinnati area. She's also participated in the National Concrete Canoe Competition, attended a leadership conference and was invited to attend the Construction Users Round Table conference in Florida.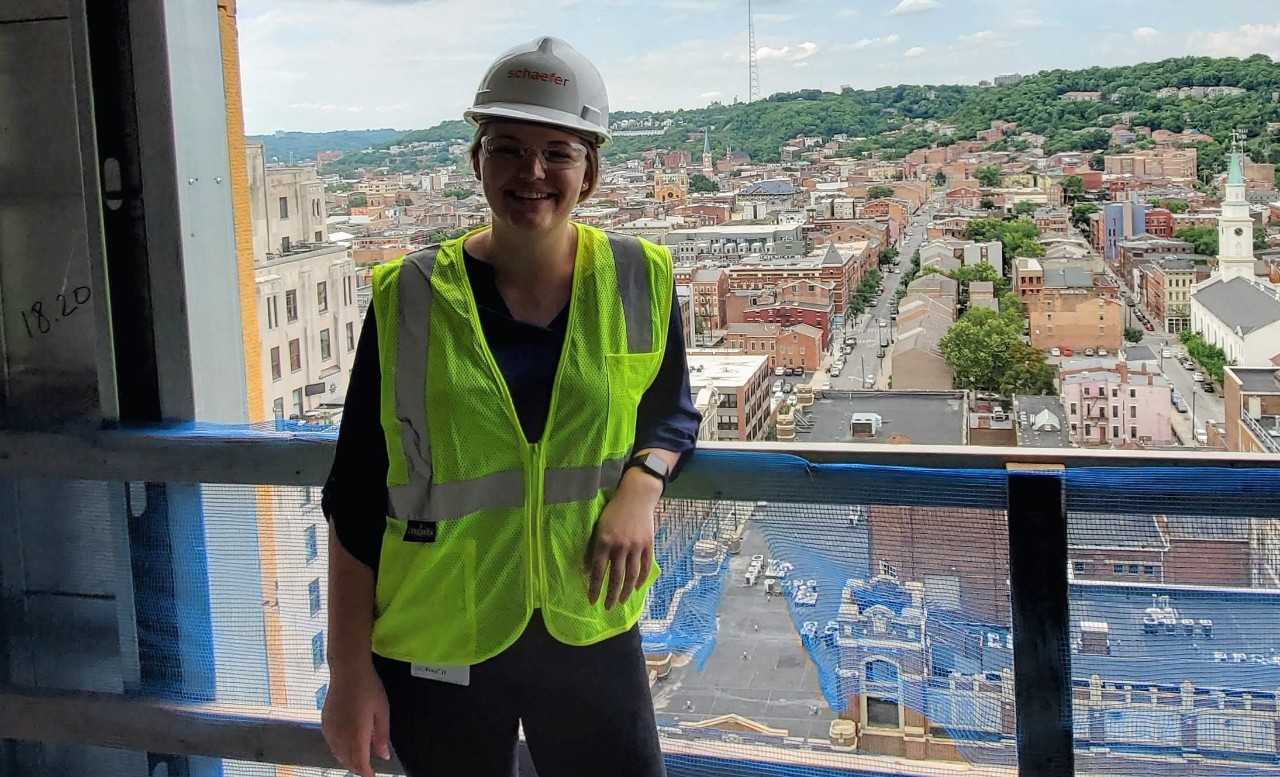 Photo at top: Nichole Criner on UC's campus. Photo/Corrie Mayer/CEAS Marketing.
2
Engineering alumnus presented with lifetime achievement award
January 24, 2023
Michael Valentine's career as an innovator and entrepreneur has spanned more than four decades, and has included the creation of an industry-changing radar detector and two successful companies, Cincinnati Microwave, and his current business, Valentine Research. Through the years, Mike and his wife, Peg — both UC alumni — have become prodigious philanthropists at the University of Cincinnati and within the region, giving of their time and treasure to many causes close to their hearts.
Debug
Query for this