WCPO-TV: UC researchers aim to create low-cost 3D printed skull implants
UC engineers and physicians develop method to make cranial reconstruction possible around the globe
Researchers with the University of Cincinnati's College of Medicine and College of Engineering and Applied Science have joined forces to create a custom and cost-effective cranial implant. The researchers discussed the project with WCPO-TV.
The team's goal is to develop a no-cost shareware software product for developing an accurate digital 3D model of a skull bone flap using only a CT scan of the head.
The custom component or mold can then be 3D printed. The software is envisioned as a one-stop solution that can be used by non-experts in battlefield situations and also in undeveloped countries where patients may not be able to afford the normally high cost of a traditionally manufactured cranial flap, said Sam Anand, Ph.D., UC professor of mechanical engineering.  
 The skull graft would help patients whose skulls were damaged or in cases where doctors remove part of the skull to alleviate swelling and bleeding caused by a head injury.
Dr. Jonathan Forbes, UC assistant professor of neurosurgery, was inspired by his experience in Afghanistan treating patients while in the U.S. Air force.

"Overseas, where resources are more limited, patients don't have access to what is called patient-specific cranial implants," Forbes told WCPO-TV. "So instead … it's often cement or titanium mesh, more rudimentary options for reconstructing the skull."
Forbes, Anand and their research team plan to make the software free when it's completed in early 2020.
"We don't want to make any money off of this. We want to spread the word that this can be done," Anand told WCPO-TV. 
Read more about the research here.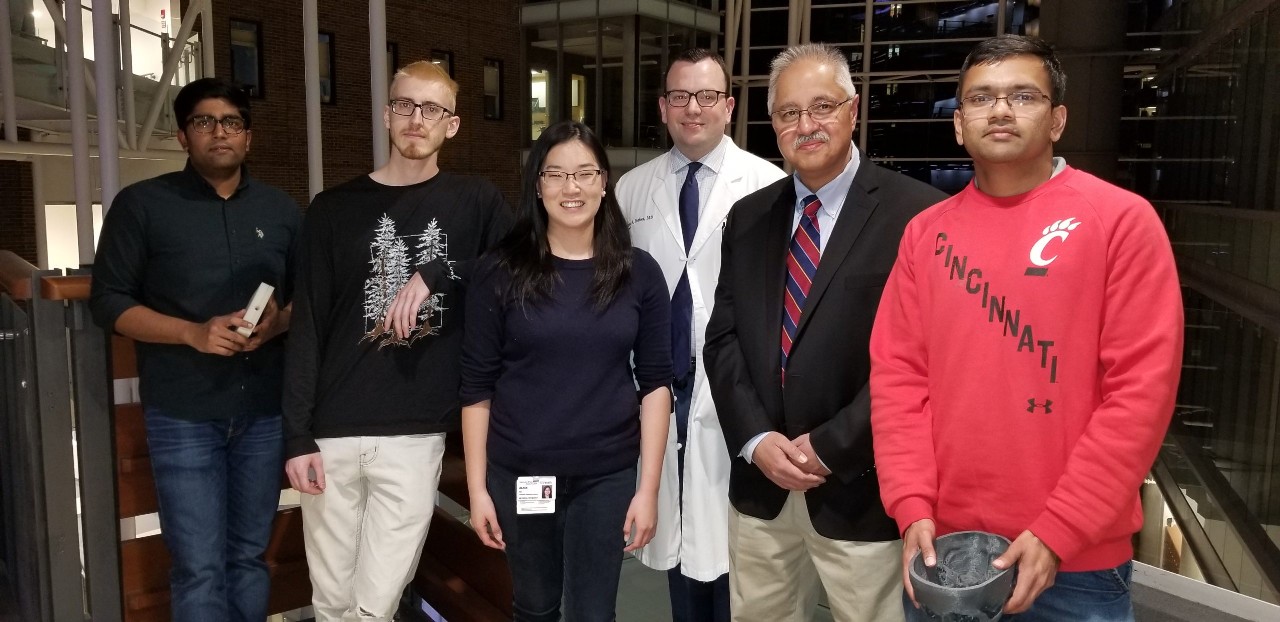 Featured image at top: Baldwin Hall at UC. Photo/UC Creative Services.