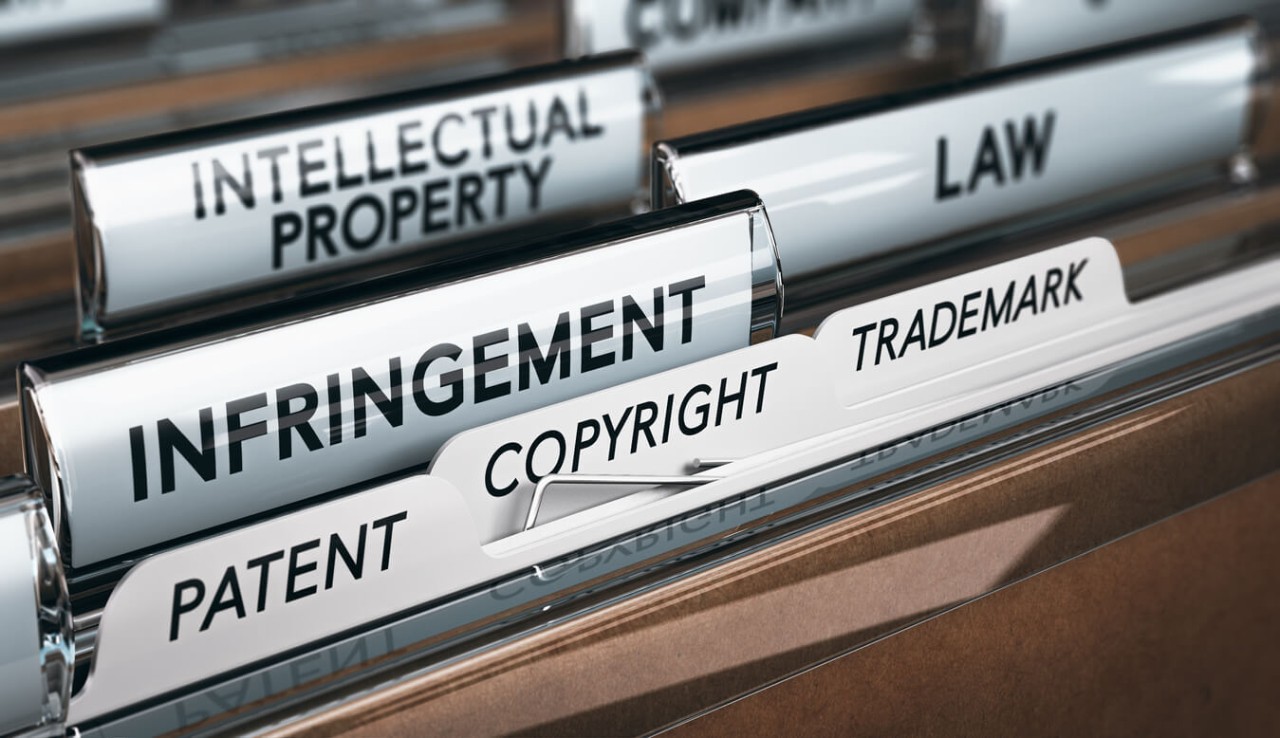 Ayushi Gupta, lawyer and LLM student, pursues IP law at UC
Cincinnati Law's LLM program offers students the opportunity to participate in practical training opportunities like the Patent and Trademark Clinic, which Ayushi Gupta, a new lawyer and student from India, took advantage of this fall.
"In Intro to IP (intellectual property), we only studied cases and theory. The clinic teaches students how trademarks and patents work practically," said Gupta, who is completing her Master of Laws in the U.S. Legal System at the University of Cincinnati College of Law this year. "At the clinic, we learn how to search for forms, how to interview clients. We get a real scenario and real tools," she said.
Gupta's excitement was evident as she described the first time she got to observe a client meeting: "There were cameras there, and it was both formal and informal. I learned how to ask questions and talk to clients," she said. "How to work with a client is something of great importance to any area of legal practice, and I learned that through this clinic," Gupta noted.
Because the clinic is run under the supervision of local IP attorneys, it is a "good source of building contacts, especially for a foreign student like me who is only here for a nine-month LLM program," Gupta said. "The professors are also instrumental in helping students network in the world of IP practice. I have learned how to approach firms and find firms that are open to LLM grads, which has opened up a world of choices," she said.
The Patent and Trademark Clinic makes a good fit for LLM students because LLMs are only required to attend class hours, not clinic hours, which makes the experience more flexible. (They make up the other half of the four-hour experience by writing a research paper on a related topic.) It's also a good opportunity to interact with JD students, whom Gupta called "cooperative and friendly."
"We are pleased to be able to offer practical IP legal experience for students, helping them learn while providing a real service to entrepreneurs and small businesses with IP needs," said Lori Krafte, co-director of the clinic and partner with Wood Herron & Evans. "LLM students are welcome to apply to the Clinic," she added.
Cincinnati Law's Patent and Trademark Clinic, focused on the growing field of intellectual property law, offers assistance in both trademark registration and patent prosecution. Students like Gupta get hands-on experience helping business owners protect their patents and trademarks. Launched in Fall 2017, the Clinic offers students opportunities to practice intellectual property law under the supervision of local IP attorneys, providing much-needed legal assistance to local businesses and aspiring entrepreneurs who otherwise could not afford the help they need to protect some of their most valuable assets.
Graduates of Cincinnati Law's LLM program receive their Master of Laws degree as well as an international edge. This unique opportunity is available to practicing attorneys and law school graduates who received their legal education outside of the United States. Students develop a working knowledge of the U.S. legal system, enhance English legal writing skills, create a network with Cincinnati Law students and faculty, network within the local legal community, and much more. Scholarships are now available for the 2020–21 academic year.
Author: Mieke Clincy, Admissions Manager, LLM Program

1
UC students visit Ghana and learn how engineering crosses...
May 30, 2023
Each year, the University of Cincinnati sends more than 1,000 students to countries around the world. Over spring break, UC international facilitated a trip for 13 students — 11 from the College of Engineering and Applied Science (CEAS) one from the Lindner College of Business and one from the School of Information Technology — to explore Ghana, be immersed in the culture and venture outside of their comfort zones. Students were led by Cedrick Kwuimy and co-led by Nora Honken, faculty in UC's Department of Engineering and Computing Education.
2
WLWT: How one of Ohio's newest lawyers went from federal prison...
May 30, 2023
UC Law alum Damon Davis spoke with WLWT-TV about his journey from former federal prison inmate to accomplished attorney. Davis spent four-and-a-half years behind bars after being convicted of federal drug and gun charges in 2017. This month he took the Ohio Bar Admissions and is now a public defender in Hamilton County.
3
Newsweek: Conservative justices deal a blow to Ivermectin in...
May 29, 2023
The Wisconsin Supreme Court ruled earlier this month that hospitals can't be forced to issue Ivermectin to patients. It backed an earlier appeals court decision. Jennifer Bard, PhD, professor at the University of Cincinnati College of Law, weighed in on the decision during an interview with Newsweek.
Debug
Query for this