Construction management student builds a future in Cincinnati
Engineer of the Month honoree will graduate this spring with a bachelor's degree and MBA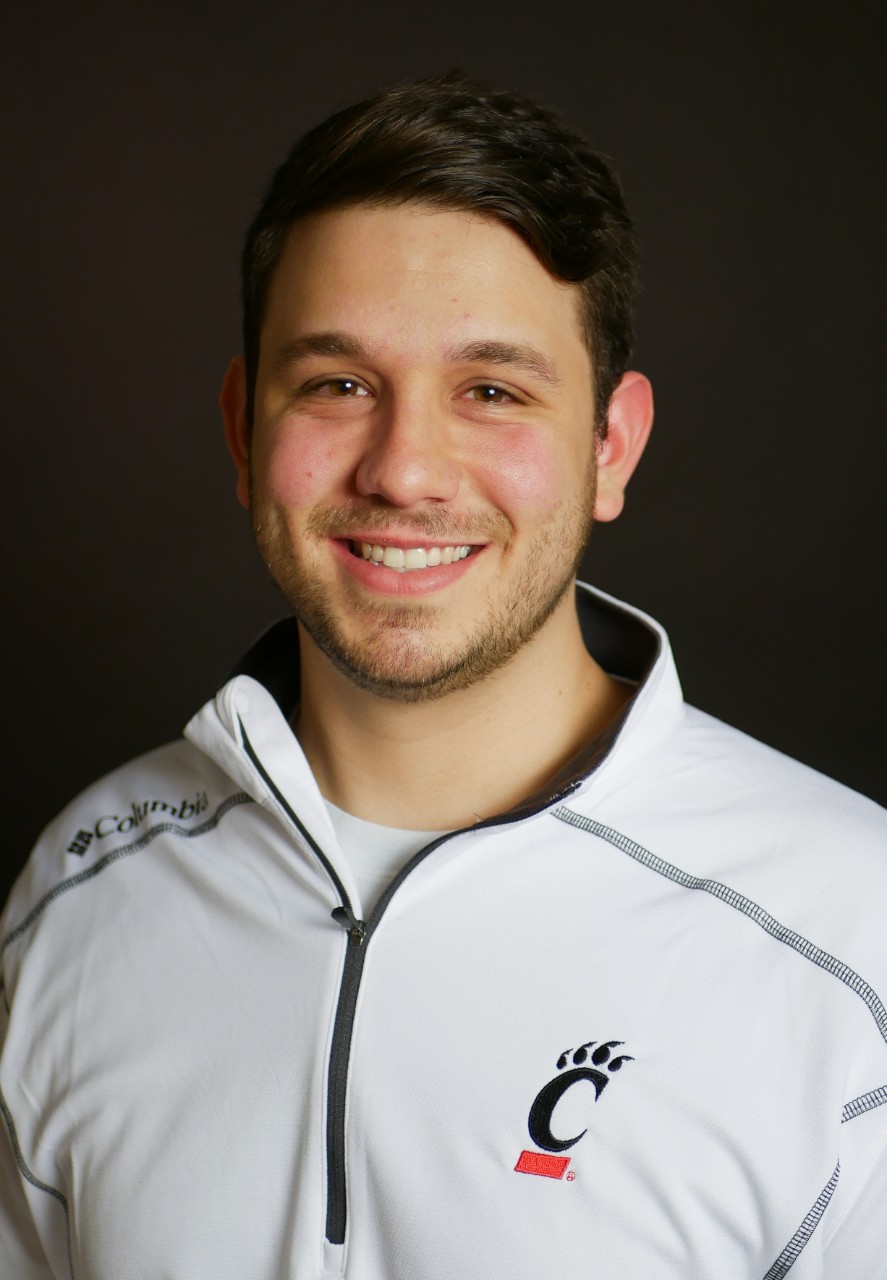 Construction management student Daniel Stanescu was named the March 2020 Undergraduate Student Engineer of the Month by the University of Cincinnati's College of Engineering and Applied Science. 
Stanescu is set to graduate in May 2020 with his bachelor's degree in construction management and his Master of Business Administration through the Accelerated Engineering Degree program. 
The Cleveland-area native spent a "shadow day" in high school with a construction manager. That experience helped Stanescu solidify his career path. He liked the idea of donning a hard hat and boots and getting into the field every day. 
"Construction management lets me reach out into the civil engineering realm of the world but still be able to be out on site daily and manage and work directly with people," Stanescu said. "And it allows me to tap into my interests in engineering and business at the same time." 
UC's cooperative education program and the strength of the construction management major were a draw for Stanescu when looking at colleges. But the clincher was the Construction Student Association, which sends students to participate in construction competitions nationwide. On a campus tour, Stanescu walked past the trophy case showcasing the many awards earned by the association's members. He knew he wanted to be a part of the group and their competitions as a way to enhance his college experience. 
While at UC, Stanescu had co-op jobs at Marous Brothers Construction, which included working as a project engineer on a $20 million renovation at the Federal Reserve Bank of Cleveland; Sevan Multi-Site Solutions working on a team to implement ADA-compliant upgrades for a large grocery store chain; and Marathon Petroleum as a project control specialist. While at Marathon, Stanescu's mentor was promoted to a different position and Stanescu assumed his role and responsibilities in the interim – including managing the schedules and costs of more than 300 projects. 
Stanescu said the balance of work in the classroom and work in the field through co-op has given him a well-rounded education. Co-op provided valuable real-world experience in his field and helped him to be comfortable in the interview and hiring process. It's also what helped him line up a full-time job for after he graduates. 
"The experience I gained from co-op here at UC has opened doors for me to gain full-time job offers a year before I even graduated," Stanescu said. "That helps alleviate some stress in senior year."
Since coming to UC, Stanescu has been an active member of the Construction Student Association and is the treasure of the Construction Competition Club managing the extensive travel budget for students traversing the country competing in 15 annual events. The competitions are a valuable complement to co-op and classwork because the events model the operations in the construction industry and proposal process, Stanescu said. 
He's served as a peer leader for freshman engineering students and has been the project manager on some of the construction competition teams, including a team that nabbed a first place honor. He's also the vice president of the construction management international honors society, Sigma Lambda Chi. 
Stanescu has incorporated volunteer activities into his college career, including building homes with Habitat for Humanity; improving the lives of Cincinnatians in need by helping with home projects through People Working Cooperatively; planning and building a structure from donated canned goods to compete in CANstruction, an annual city-wide event that benefits the Freestore Food Bank; and as a "lunch buddy" at an elementary school near his co-op with Marathon.
Stanescu will stay in Cincinnati after graduation this spring to join Messer Construction full-time as a project engineer. He's already been working for Messer part-time on projects at the Cincinnati/Northern Kentucky International Airport. He said he chose to stay in Cincinnati because construction is booming in the city and he's seen the changes unfold downtown with the development of Over-the-Rhine and the Banks projects. 
"There are lots of projects coming up and I'm excited to make an impact on the community," he said. 
2
Eating smarter with diabetes
January 25, 2023
St. Vincent de Paul's teaching kitchen offers UC students a service-learning co-op and a teachable moment. Residents battling diabetes learn recipes that will help lower blood sugar levels and the amount of medications needed.
3
Engineering alumnus presented with lifetime achievement award
January 24, 2023
Michael Valentine's career as an innovator and entrepreneur has spanned more than four decades, and has included the creation of an industry-changing radar detector and two successful companies, Cincinnati Microwave, and his current business, Valentine Research. Through the years, Mike and his wife, Peg — both UC alumni — have become prodigious philanthropists at the University of Cincinnati and within the region, giving of their time and treasure to many causes close to their hearts.
Debug
Query for this