Infection preventionist pursues law degree at UC
Students come to the University of Cincinnati College of Law from many backgrounds — some from undergraduate programs, some from established careers in a variety of fields. Allysn Armitage (3L) worked as an infection preventionist at Tri-Health hospital system. Now, she is both a law student and an infection preventionist.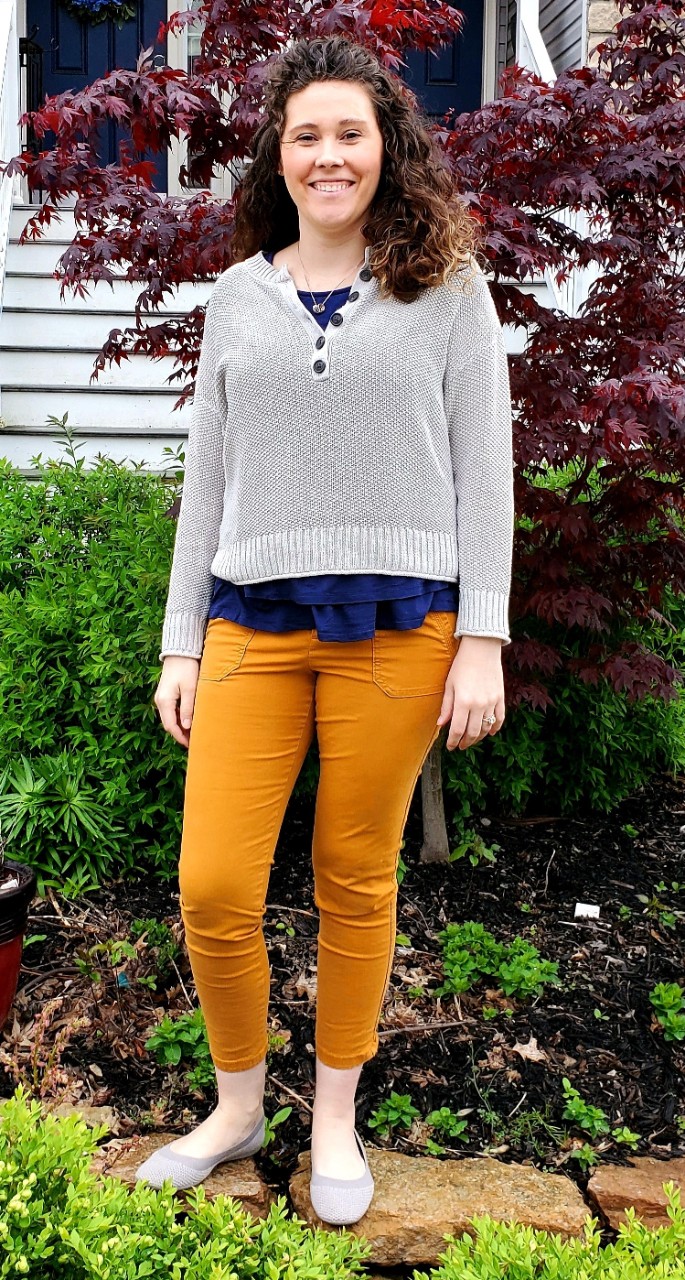 Armitage graduated from UC with a master's degree in molecular genetics and biochemistry. She knew she wanted to do more but decided against medical school. While working on vaccine development at Children's Hospital Medical Center, she discovered she was more interested in the accreditation and compliance aspects than laboratory work, and decided to explore law as a future career path. Armitage graduated from UC with a master's in molecular genetics and biochemistry.
After several years at Children's, Armitage was offered a new job at Tri-Health in 2017. As luck would have it, she received an acceptance letter from the UC College of Law the very next day! She spoke with Assistant Dean Staci Rucker about her dilemma.
"Dean Rucker told me, 'Accept the job, you can do both. We can make it work.' That's when I knew that UC was the place for me," said Armitage. "It's an opportunity to work toward a better society, and also they're supportive of me in my interests."
As a law student, Armitage has also completed an externship at TriHealth, which helped her learn about the various options for working as a lawyer in the healthcare field. "I really got to experience working with different departments and see how the interaction plays out between those departments and the attorney." said Armitage. "I thought it might be awkward because I also work there, but actually that worked to my advantage, because I was already familiar with the organization."
Armitage said it's been helpful to be surrounded by people who value education and see the power to do good that comes with knowledge. Both her mother and her husband returned to school to enhance their own careers and have been supportive of her journey. "My law school experience has been different from most, and that can be hard. But even my younger law school friends have been so supportive. I tell them I just had my second kid and they say, 'Oh, that's wonderful!' I don't know if you get that feeling at a lot of law schools, maybe you do, but there is a special community here. We support each other."
There is a special community here (at UC Law), we support each other.
Allysn Armitage
Being involved with the Human Rights Quarterly, for which she served as managing editor, helped Armitage connect with other students although she has not been on campus as much as many of them are. "It's a fabulous journal to be associated with, and I loved working with Professor Bert Lockwood and Program Manager Nancy Ent." said Armitage. "It's a great way to learn while doing research but also be connected to what is going on in the world around us."
Some days, Armitage goes to work first and then attends class in the afternoon. Other days, she'll attend a morning class and then go to work the rest of the day. In the evening she spends time with her husband and children, and does homework after they go to bed. "Then I go to bed and do it again the next day," said Armitage, "but I think it's worth it, and I'm 75% of the way there now!"
The FlexTime program allows working professionals like Armitage to take a reduced course load and complete the juris doctor over a longer time period. Typically, students enroll in 12 credit hours per semester and complete the degree in four years.
2
WVXU to re-broadcast CCM Radio Theatre plays on Tuesday, Dec. 27
December 6, 2022
Cincinnati Public Radio and the University of Cincinnati College-Conservatory of Music (CCM) have named UC alumnus Cedric Rose winner of the inaugural CCM Radio Theatre playwright competition. The top three winners will receive a cash prize for their work and have their play produced by CCM for broadcast on 91.7 WVXU-FM in spring 2022.
3
Forbes: Parents of color more hesitant to choose medication to...
December 6, 2022
Forbes highlighted research from the University of Cincinnati's Jeffrey Mills and Jeffrey Strawn examining factors behind the decision to begin or decline medication treatment for childhood anxiety disorders after cognitive behavioral therapy did not lead to improvement.
Debug
Query for this