UC's DAAPworks goes digital
DAAP stays creative amid remote learning, presenting annual exhibit of senior projects virtually
If there's one thing DAAP is known for, it's creativity. And now that social distancing has caused an annual DAAP tradition to go digital for the first time, students, faculty and staff from the college are responding innovatively to a new (virtual) reality.
The University of Cincinnati's annual DAAPworks event highlights the creative output of each year's graduating class at the College of Design, Architecture, Art, and Planning. With social distancing measures and the university's remote learning in effect due to the COVID-19 pandemic, this year's DAAPworks has evolved from an in-school live exhibition to a digital event with the same goal of showcasing DAAP's graduating seniors' achievements.
"All great challenges are opportunities for innovation," says DAAP Dean Tim Jachna. "The changes that we have faced in the wake of COVID-19 have catalyzed a shift of many of our activities into virtual, remote modes. DAAPworks, as well, is seeing a shift into the digital world. This will add a new dimension to the way in which we run this event in the future, enabling our student work to reach a much larger audience of alumni, employers and student families." 

Launching at 6 p.m. April 30 on daapworks.com, the site will feature a video from Jachna inviting the UC community and public to explore the digital exhibition. Kelly Kolar — DAAP alumna, adjunct professor, owner of Cincinnati design firm Kolar Design and co-op employer — will deliver a virtual keynote address. Digital exhibits from each of DAAP's schools — the School of Architecture and Interior Design, the School of Art, the Myron E. Ullman School of Design and the School of Planning — will be on display and Directors' Choice awards will recognize outstanding capstone projects in each program. The 69th annual DAAP Fashion Show, traditionally the grand finale of DAAPworks, has understandably been cancelled this year, but organizers hope to host a live show at a later date. Fashion design students will present their final collections on the digital platform.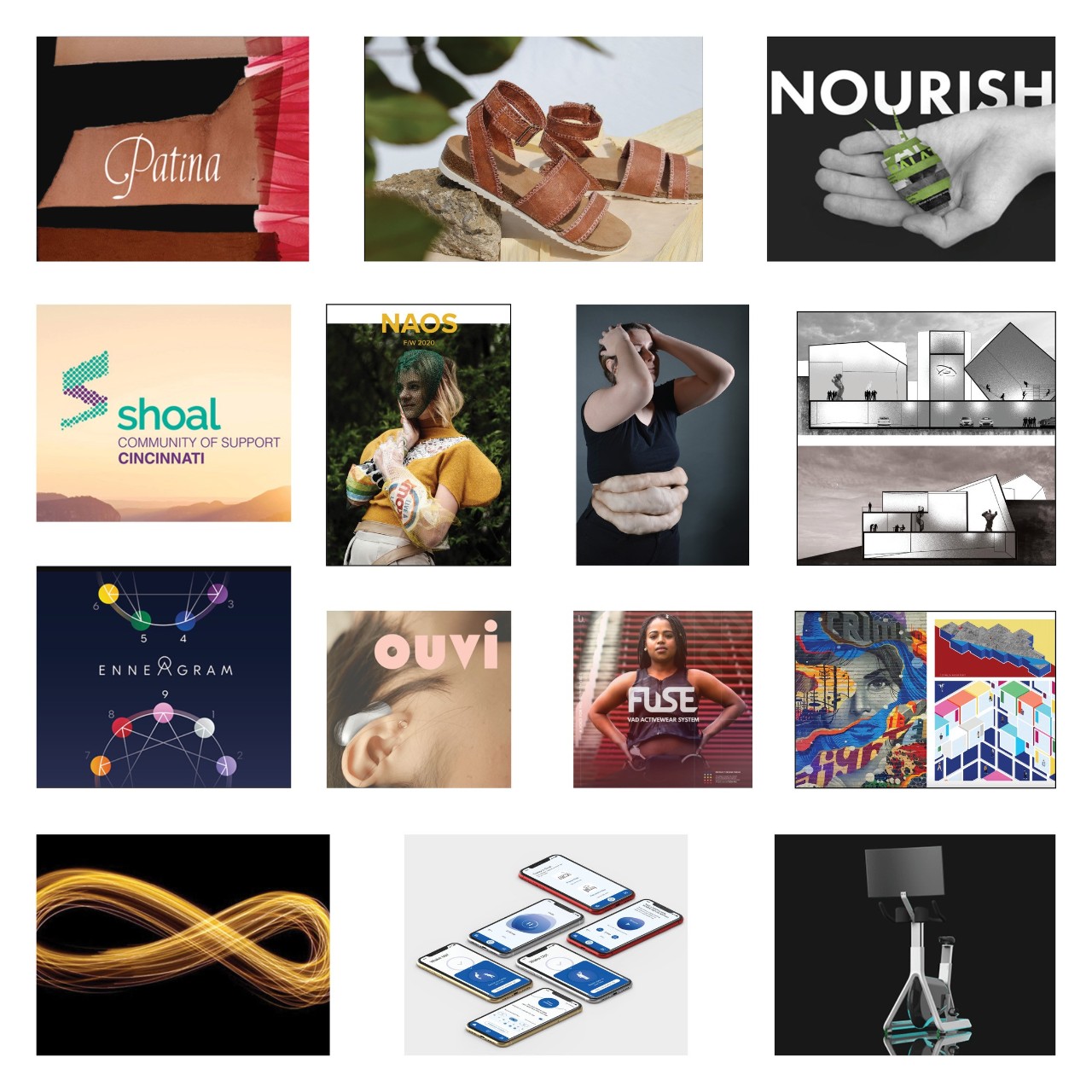 Aaron Cowan, director of DAAP galleries and museum studies, worked with representatives from each school to adapt traditionally physical displays into virtual presentations. He acknowledges that it has been a challenge, especially happening so late into the semester, but is excited to see how students rise to the occasion.
"Every year the students at DAAPworks surprise me at how smart and innovative they are in the way that they do things," Cowan says. "So I know this will be a challenge, but  our students are very creative and skilled and will come up with some very interesting ways of taking the work that they've done and make adjustments in order for it to be viewed digitally."

While this year's event required a swift transition to the web, Cowan says this has been a longtime goal for the future of DAAPworks, and the college will likely continue to incorporate a virtual component at future DAAPworks events. He also recognizes that a virtual platform lends itself to a larger audience. Now, students can showcase their work on a global, shareable stage.
"Having to do this on a very short timeline is certainly a bit of a challenge, but I think that it also provides some really great opportunities with geography not being a barrier," he says
Constraints breed creativity
DAAP Associate Dean of Research Claudia Rebola explains that designers, like many creatives in DAAP, always need to embrace constraints for better creative outcomes.
"I always tell my students that when design gives us a 'curveball,' instead of feeling discouraged, we should feel thankful," she says. "We celebrate the opportunity to question our design in order to have a critical perspective in our thinking to bring about new and more meaningful solutions. Constraints and unexpected situations in the design process have always yielded better results."
Similarly, gallery director Cowan believes DAAP students are uniquely suited for the task.
"That's why I enjoy working at DAAP and being around the students — because they're clever and inventive, and I'm really interested to see how students take this challenge and find creative ways of using it to their advantage," he says.

Dean Jachna commends DAAP's students, faculty and staff in transitioning their work and the event to a digital space.  
"I am inspired by the creativity, resilience and agility that is demonstrated by DAAP students and the faculty and staff that are dedicated to making this atypical DAAPworks a success," he says. "All of these members of the DAAP community have risen to the challenge of producing an event that will be different in nature from the one they had anticipated just weeks ago, but which will serve the same purpose of giving students a crowning recognition of their achievements during their studies and a platform for publicizing their work to the world." 
Featured image at top: DAAPworks logo/Kolar Design
Visit DAAPworks and learn more