UC student graduates with two degrees and research experience
May Undergraduate Engineer of the Month used her many experiences as opportunities for growth
Maria Novak combined academics, research, vocational experience, teaching and service to be named the Undergraduate Engineer of the Month for May by the College of Engineering and Applied Science at the University of Cincinnati. 
As an ACCEND student, Novak recently graduated with a bachelor of science and master of science, both in chemical engineering. She will soon start her career as an engineer at Procter and Gamble Co.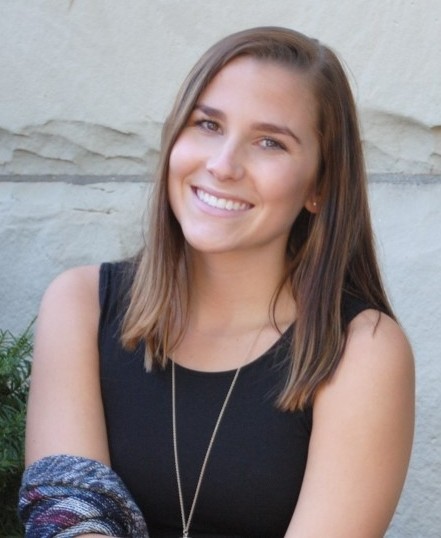 During her time at UC, Novak participated in undergraduate research, Lambda Delta Honor Society, co-op experiences in the cosmetic and chemical industries, and teaching as a teaching assistant in engineering education and chemistry classes.

Personal experience motivated Novak to serve as a teaching assistant.
"I wanted to be a teaching assistant because I had great teaching assistants," she said. "I wanted to be that person who gave me that futuristic view that I had when I was younger. As a teacher, I want to make sure they see the whole picture. It will teach them more when they go into their jobs."
In research, Novak gained experience in the Nanoworld lab at UC as well as work with Dr. Mingming Lu as part of a grant from the National Science Foundation. 

Off campus, Novak volunteered as a swimming coach with Special Olympics and helped to expand the Alexandria, Kentucky, chapter from 20 to 90 competitors. She also served as a respite caregiver for teenagers with autism or Down syndrome in Covington, Kentucky. 

"My community service has allowed me to face challenges and grow, not just as an engineer, but as a person who can make a difference in the community," Novak said. 

"I have never backed down from anything that scared me," she said. "So, working with people who are nonverbal did not bother me. I needed to figure out a way to communicate with them. When I did, it ended up helping them grow and I grew as well. It ended up teaching me just as much as I was teaching them." 
Looking ahead, Novak said she has goals of tackling difficult problems. 
"I would love to be a director of a company, but I also would like to own my own business, possibly in consulting," Novak said. "I have always been interested in challenges. If other people cannot solve them, I want to be the one to solve them." 
Upon graduation, Novak wants future engineering students to know that she did not always feel like the dual-degree, honor society member, student mentor she turned out to be. She had difficult semesters where she thought about switching majors. She stuck to it and is glad that she did. 
"At times, I felt like I was drowning, like I did not belong," she said. "Dr. Stephen Thiel, Dr. Joni Torsella, and Dr. Nora Honken made me feel like I belonged. They cared and they wanted me to succeed. I am very thankful for that." 
Featured image at top: Baldwin Quad at the University of Cincinnati. Photo/Corrie Mayer
Impact Lives Here
The University of Cincinnati is leading public urban universities into a new era of innovation and impact. Our faculty, staff and students are saving lives, changing outcomes and bending the future in our city's direction. Next Lives Here.
Take a UC virtual visit and begin picturing yourself at an institution that inspires incredible stories.
2
UC research seeks to protect athletes from brain injuries
December 1, 2022
Former football players worry about the effects of concussions suffered during their playing careers and hope research from the University of Cincinnati will help them and future generations avoid the worst consequences of brain injuries. UC's Office of Research hosted a panel discussion in the Flashpoint Series, "Brain Injuries in Sports: How we can help our athletes," which addressed the effects of brain injuries and how research aims to develop solutions to protect athletes.
Debug
Query for this