Campus Recreation's Online Fitness Program brings class to your computer screen
Whether you're looking for HIIT, yoga or strength training, fitting in a workout is easier than ever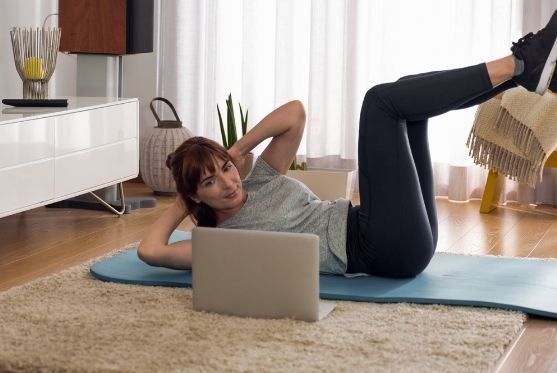 Fitting in your next workout can be as easy as logging on to your computer, thanks to Campus Recreation's Online Fitness program.
Whether you are at home or on campus, CRC's virtual fitness classes allow you to exercise wherever and whenever it is convenient for you.
These workouts are designed to be done in your own space, with little to no equipment. Classes include HIIT, yoga, mindfulness, cardio, dance and strength training.
The workouts are pre-recorded and are taught by Campus Rec group fitness instructors or personal trainers. New classes are uploaded each week, and you can also access prior workouts from spring semester.
To access the videos, log on to the  Virtual Resources page on our website. They are also available on Campus Recreation's YouTube Channel. 
If you're on campus, take your virtual workouts outside on campus. Sigma Sigma Commons and Sheakley Lawn have socially distant circles painted on the grass. These are the perfect space to workout outdoors and enjoy the weather and beautiful views of campus while you exercise.