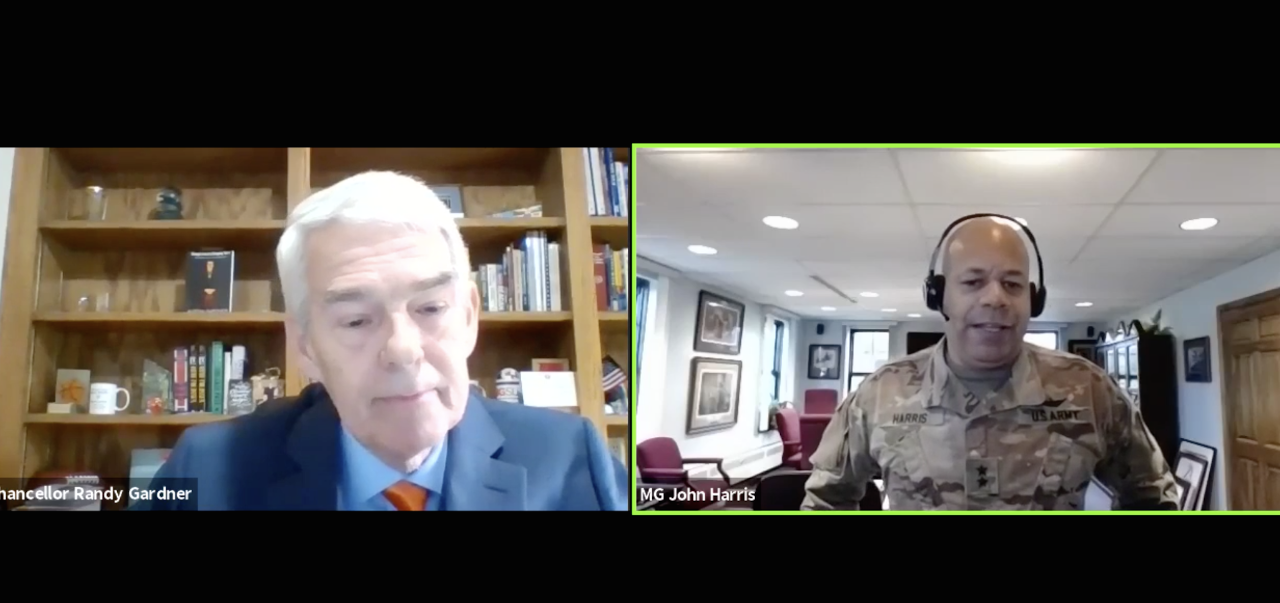 UC hosts virtual Cybersecurity Education Symposium
Ohio Cyber Range Institute shows off capabilities for VIPs and attendees
The Ohio Cyber Range Institute (OCRI) unveiled its network of Regional Programming Centers at the second annual Cybersecurity Education Symposium, held virtually Oct. 14 and hosted by the University of Cincinnati. 
Held during National Cybersecurity Week, the Cybersecurity Education Symposium drew more than 200 attendees, including Ohio Lt. Gov. Jon Husted, Ohio Adjutant General John Harris and Randy Gardner, Chancellor of the Ohio Department of Higher Education.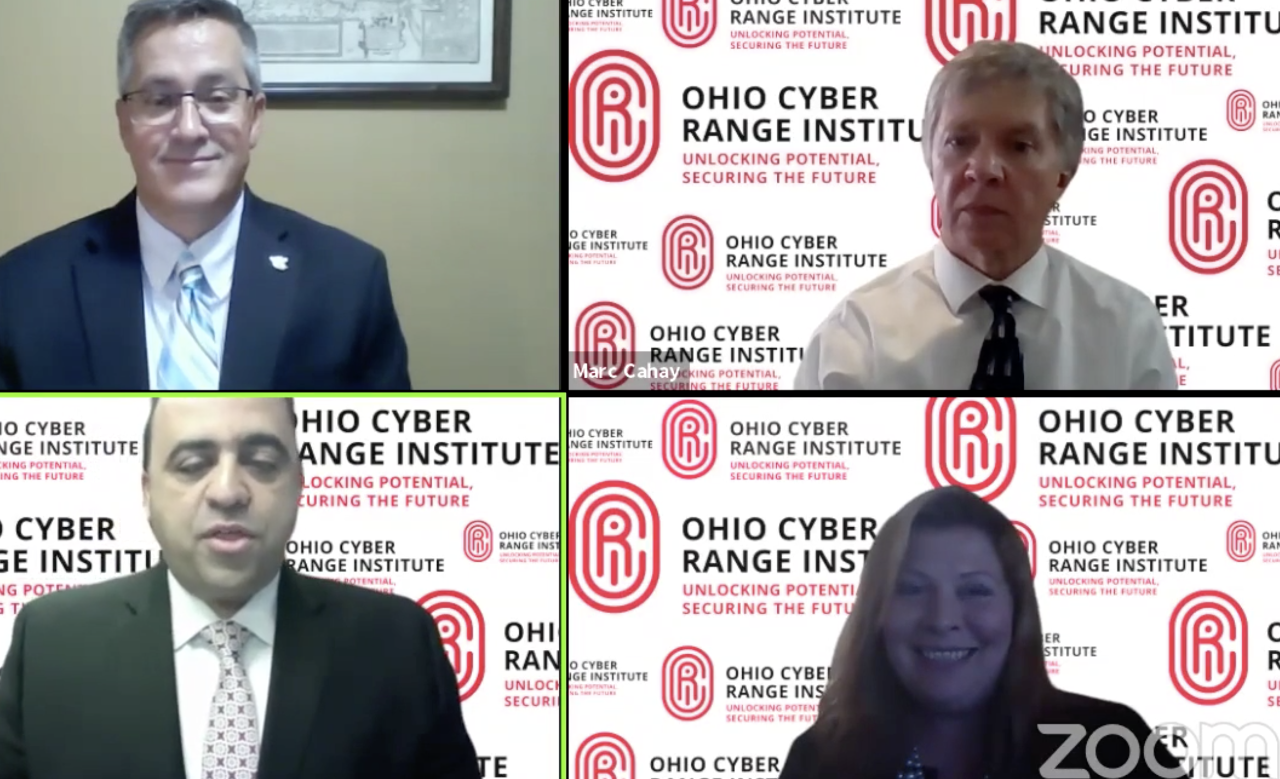 "It speaks to the critical role that Cybersecurity plays in our society, and it also speaks to the hard work of our UC team that raised the credibility of OCRI and gained the trust and confidence of state officials," said Hazem Said, director of the UC School of Information Technology. "We are working tirelessly in a race against time to ensure Ohio is ahead in cybersecurity. We still have a long road ahead, but we are definitely moving forward."
In his keynote remarks at the beginning of the symposium, Maj. Gen. Harris told those in attendance that cybersecurity has never been more important, as efforts to curb the spread of the novel coronavirus have made a large percentage of the workforce reliant upon the internet for collaboration and communications.
"Everyone has a place on the battlefield in this fight, whether they wear a uniform or not," Maj. Gen. Harris said. 
The symposium featured an industry and educator panel discussion and a variety of breakout sessions to discuss the OCRI's ongoing initiatives. The event showcased the technology labs available at the Ohio Cyber Range for educators. In addition, the OCRI demonstrated educational modules that can be downloaded and used as lesson plans for beginners, intermediate, and advanced learners. 
The OCRI's Regional Programming Centers (RPCs) represent Ohio's network of leaders in cybersecurity education, economic and workforce development aligned to the OCRI's mission to advance the state's cybersecurity and related initiatives. They include: 
The University of Cincinnati

The Ohio State University

Ohio University

The University of Dayton

The University of Akron

Cedarville University

Lorain County Community College

Cincinnati- Dayton Cyber Corridor (or CinDay Cyber) at Southwestern Council for Higher Education (or SOCHE).
The OCRI RPCs utilize the Ohio Cyber Range to develop and deliver academic programs, industry collaboration and workforce development training based on regional needs. 

"This allows the state of Ohio to closely collaborate and leverage expertise instead of duplicating efforts while still serving the unique needs of each region," said Rebekah Michael, the OCRI's executive staff director. 
Featured image: Ohio Department of Higher Education Chancellor Randy Gardner and Ohio Adjutant General John Harris give remarks at the opening of the second annual Cybersecurity Education Symposium. Photo/Provided by UC School of Information Technology
About the Ohio Cyber Range Institute (OCRI)
Established in March 2020, the OCRI is an interdisciplinary partnership between UC's Department of Electrical Engineering and Computer Science, Department of Political Science, and School of Information Technology that collaborates on behalf of UC with six state agencies, including the State's Adjutant General's office, the Department of Higher Education, the Department of Education, the Department of Administrative Services, the Department of Public Safety and Innovate Ohio.
1
Ongoing quest for justice a life-changer for all parties
December 7, 2023
The Ohio Innocence Project and its student fellows, past and present, recently marked 20 years working to exonerate the wrongfully convicted. OIP co-founder and director Mark Godsey, as well as past OIP fellows and Cincinnati Law alumni, Eric Eckes, Law '08, and Simar Khera, Law '15, spoke about their shared experience and its life-changing impact.
2
UC Gardner Neuroscience Institute to lead new national stroke...
December 7, 2023
The UC Gardner Neuroscience Institute has received $19 million in federal funding from the National Institutes of Health to serve as the lead center for a Phase 2 clinical trial that will study the efficacy of a new monoclonal antibody treatment for patients ineligible for currently available treatments.
3
Lindner student named to Schwarzman Scholars class of 2024-25
December 7, 2023
Carl H. Lindner College of Business student Lance Entsuah, BA '24, recently earned admission to the prestigious Schwarzman Scholars program that offers a one-year, fully funded master's degree program in global affairs from Tsinghua University's Schwarzman College in Beijing, China.
Debug
Query for this