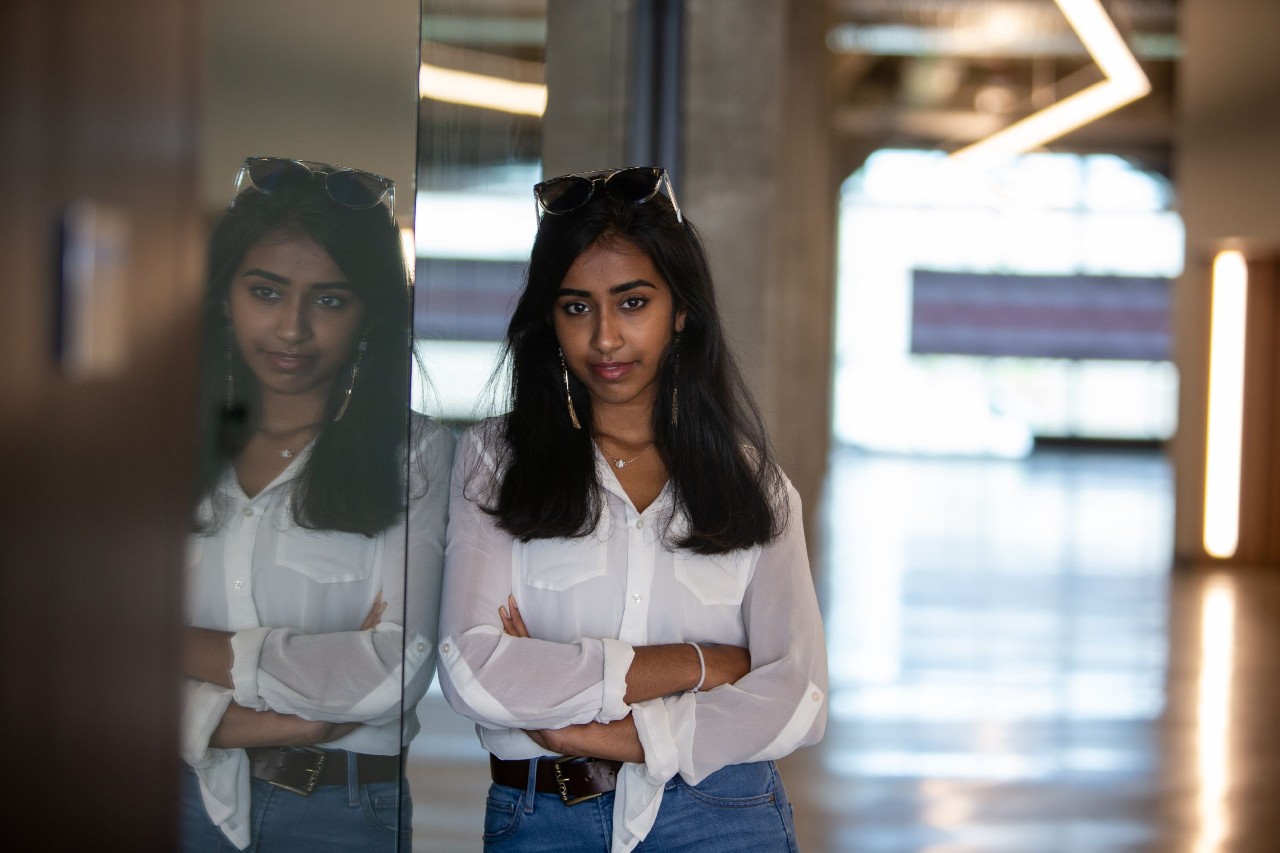 Students take spotlight in UC commercial
Meet the Bearcats behind the university's latest TV spot, 'Push Forward'
Lights. Camera. Bearcats.
The University of Cincinnati is featured in a new 30-second commercial called "Push Forward."
Filmed on campus and around Greater Cincinnati, the university-produced ad features UC students on screen and behind the scenes.
Meet some of the Bearcats behind the campaign.
Clark Comstock, CCM '23, is an electronic media student who served as a production assistant on the set of the commercial. Comstock learned of the opportunity from his College-Conservatory of Music professor, Kevin Burke, e-media division head.
One lesson Comstock says he learned was the importance of a good crew. "The whole shoot felt like it was a well-oiled machine," he says. "Everyone knew their roles, was great at doing what needed to be done for those roles and stuck to them."
He also received lots of advice from the crew. "The director started showing me how the camera worked and how to pull focus, the cinematographer gave me some great advice about practicality and creativity, the camera assistants showed me some really cool film set 'life hacks' and the gaffers offered tips as well," he says.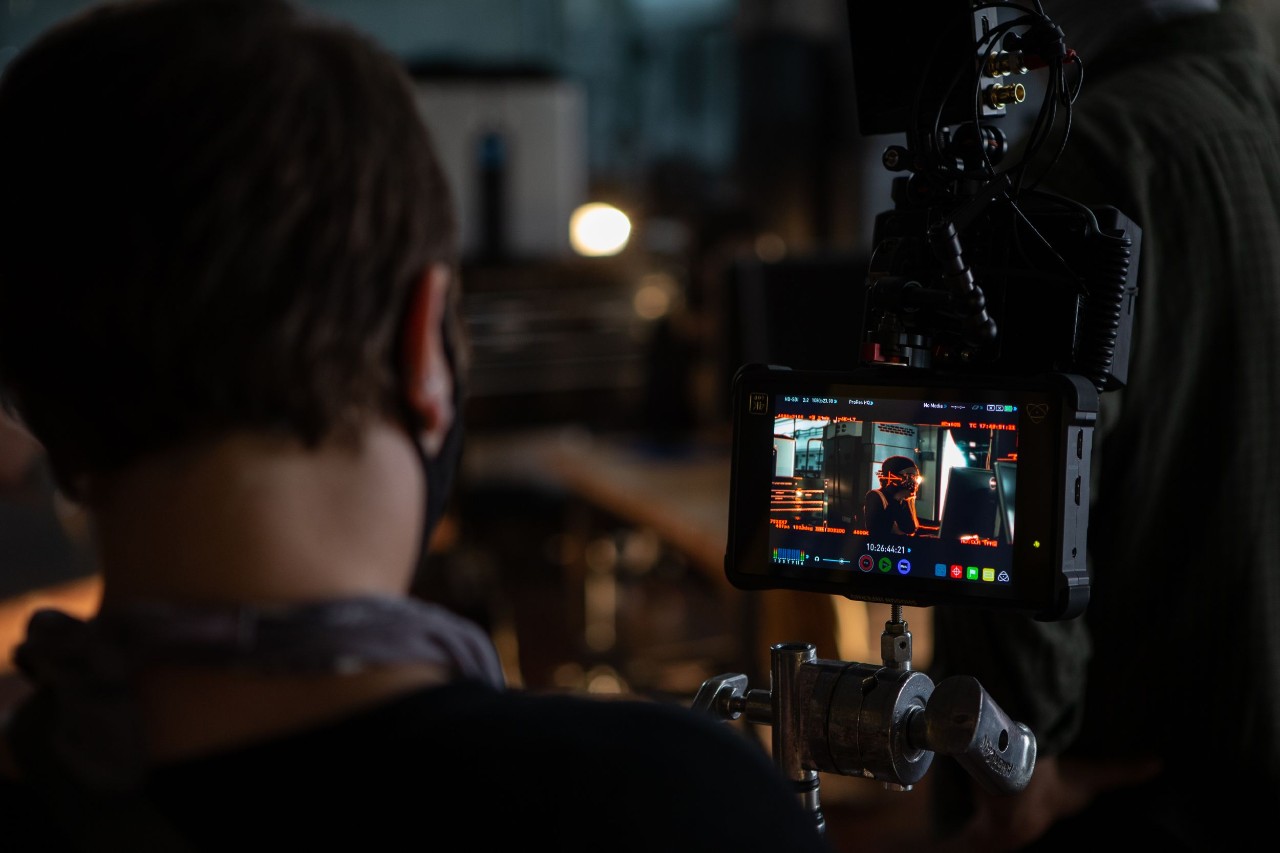 "They were very nice and open for the whole shoot, constantly showing me different essential skills that are necessities for movie sets. It was so cool because if they just wanted me out of the way the whole time, I totally would've understood and not given it a second thought, but they went the extra step and really took me in as part of the crew."

Comstock is grateful for the professional opportunity and looks forward to seeing the finished resulthow all the work will be edited. "It will be impressive to see three days of footage come together for a 30-second commercial," he says. "I think it'll teach me a lot about editing when I see the final product."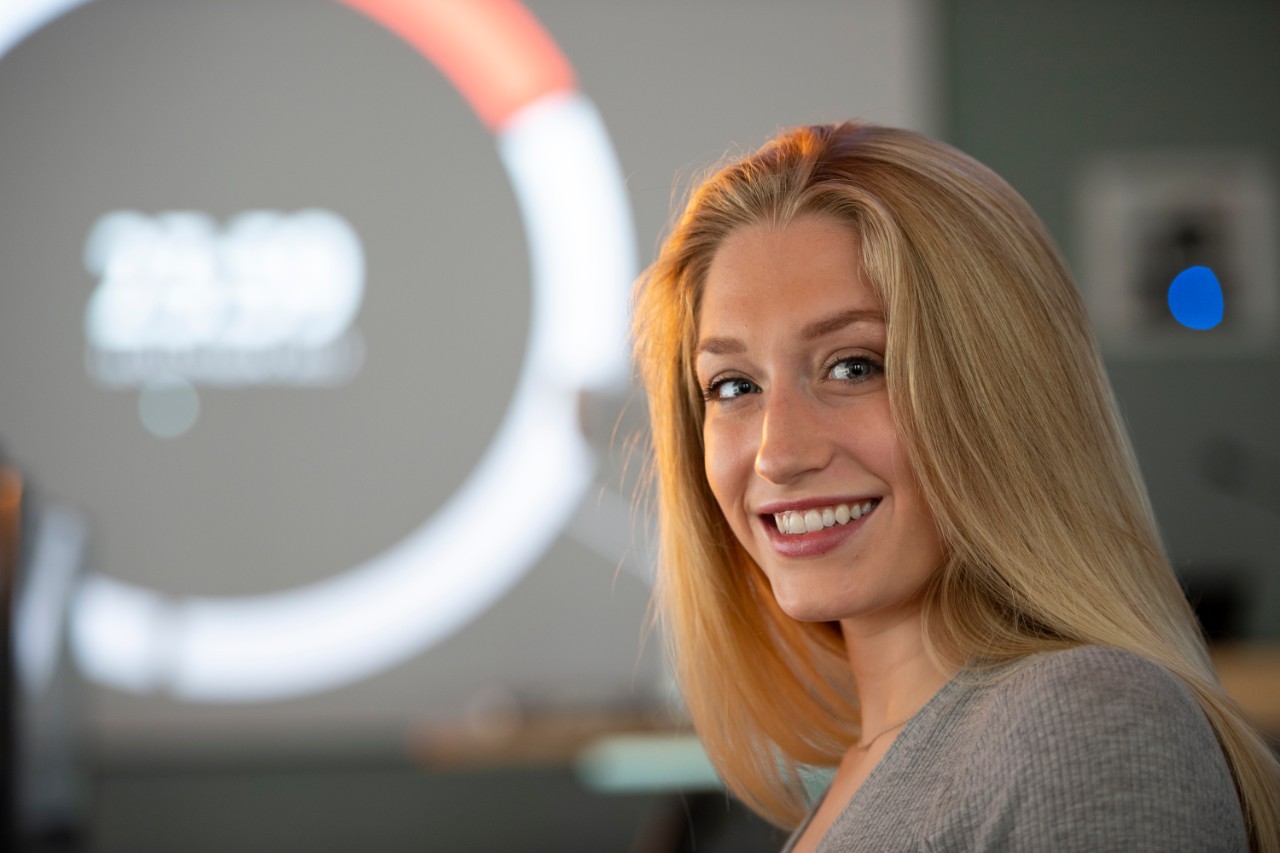 Tess Chaffee, A&S '21, is a journalism and legal studies student in the College of Arts and Sciences who interned with UC's Marketing + Communications department, which helped produce the commercial. She appears on camera in the Lindner College of Business building.

"It was a fun experience working with a professional advertising team and just being back on campus," Chaffee says. "I've never really seen the production side of creating video, so I think it will be cool to see the finished product. I look forward to seeing how the individual takes are put together to form a cohesive commercial. And it will be fun to see myself on TV — the last time was when my family was on [a reality show] when I was six."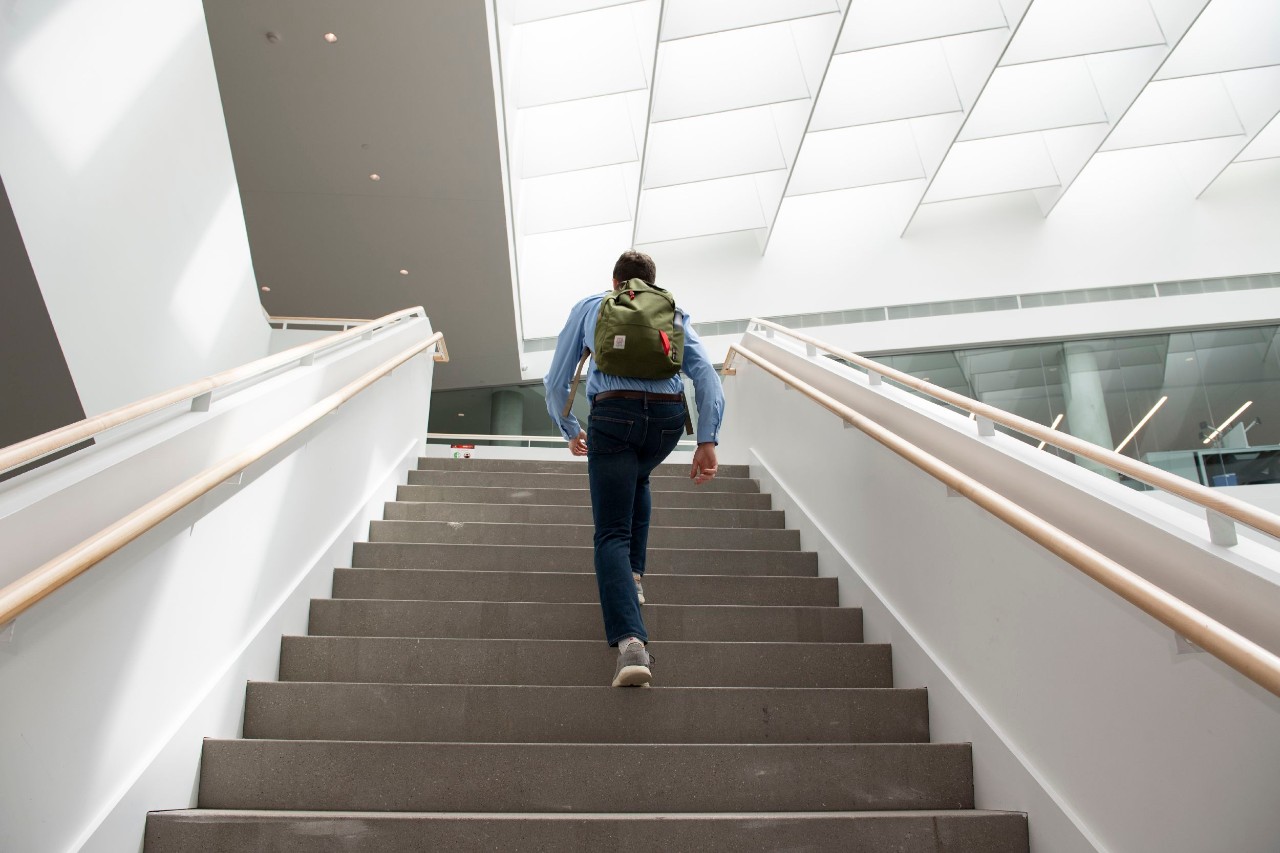 Jack Bolander, CCM '22, studies electronic media. Like Comstock, he got involved through CCM's Kevin Burke as an opportunity to gain some experience working on a professional set.
"I had a great time on set," Bolander says. "It was really eye-opening seeing just how different a professional set is from a student film." He discovered that while on a student film, everyone helps with everything; on this set all crew members stuck to their assigned roles.
"I am really excited to see how it turns out," he says. "All of the shots we filmed had a lot of fun movement to them, which should make for a fast-paced commercial."
"Overall, it was a nice learning experience and I met a lot of great people, including two CCM e-media alumni."
Look for the University of Cincinnati spot "Push Forward" on local Cincinnati stations and during Bearcats football games.
Featured image at top from the commercial shoot by Andrew Higley/UC Creative + Brand
Push forward
Through uncharted territory. Beyond uncertainty. All the way forward, to whatever comes next.
And what's next? You're next.
You. Forward. Together. The next generation of Bearcats, building it better.
1
College Matters. Alma Matters: UC grad and UC faculty featured...
September 29, 2023
College Matters. Alma Matters. podcast features molecular geneticist Dr. Anil Menon, associate dean of undergraduate education and director of the undergraduate program in biomedical sciences in the UC College of Medicine and Pateek Raj, graduate of SPIA.
2
NatGeo: Pompeii has secrets to uncover — should we keep digging?
September 28, 2023
UC Classics Associate Professor Steven Ellis talks to National Geographic about the controversial topic of excavations at Pompeii. Some researchers say there is more to learn by unearthing the city. Ellis said preserving what is there is key.
3
Lindner First-Year Experience spotlights project-based learning
September 28, 2023
The Carl H. Lindner College of Business' First-Year Experience (FYE), which prepares students to become business problem solvers from day one, has been revamped to center on project strategy. This concentration challenges students to perform a strategic analysis of a business' operations.
Debug
Query for this