Lindner professor uses analytics to solve problems
Mike Fry connects students with partnerships and opportunities
A professor at the University of Cincinnati Carl H. Lindner College of Business in the Department of Operations, Business Analytics, and Information Systems (OBAIS), Mike Fry enthusiastically shares his knowledge with students.
"What's unique about analytics is that it can be applied to so many different problems," Fry says. "I've been able to apply analytic models to health care, voting, logistics and even sports."
Fry, who is also academic director of the UC Center for Business Analytics, says partnerships with 29 companies, such as Cincinnati Children's Hospital Medical Center, GE Aviation and Macy's, give students access to experiential data and the opportunity to solve real problems.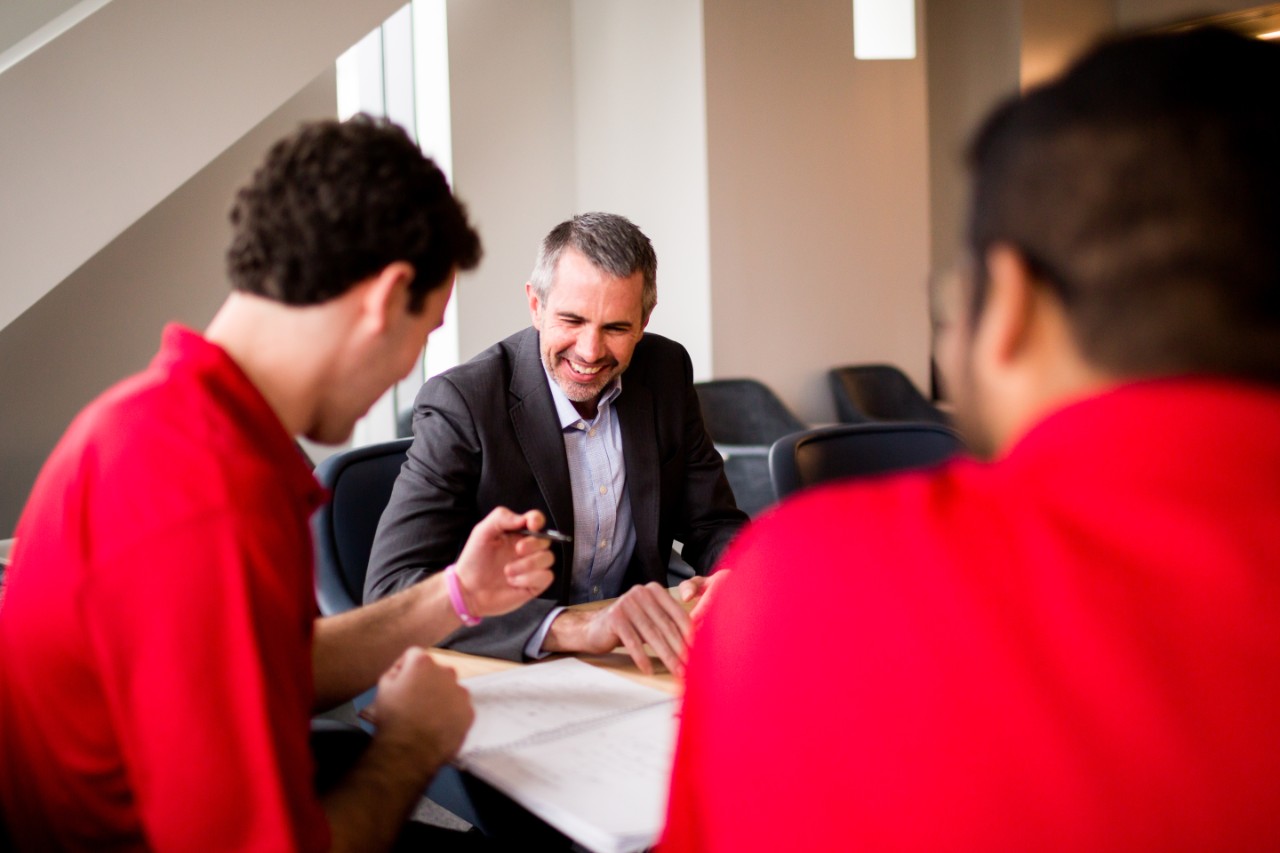 Sometimes, Fry's students discover that the answer is the lack of an outcome. For example, the goal of a recent project with Cincinnati Children's was to help determine which patients were at risk for developing sepsis, a serious bacterial infection. Using anonymized data from the vital signs of thousands of patients, his students could not determine a clear answer.
"I told the students that they needed to explain that to the doctors, who were thrilled because they felt that they couldn't predict sepsis using the data they had and now they had an explanation," Fry says. "This gives our students an experiential education, something they wouldn't get any other place."

This cutting-edge approach is why OBAIS was awarded the 2019 UPS George D. Smith Prize for the department's innovative approach to curriculum that prepares students to be successful operations research and analytics professionals after graduation.

"UC is a fantastic place with 200 years of history including the invention of co-op," Fry, who accepted the award on behalf of his department, says. "We keep changing and innovating."

Featured image at top: Mike Fry. Photo/UC Foundation.
Who will you empower NEXT?  
Scholarships, fellowships and enrichment programs provide opportunities for students to attend, grow and graduate from UC. You can empower our next leaders through support for scholarships and signature programs in career-based education, co-op or professional development. Learn more at nextnow.uc.edu.