Forbes: A Few Students Are Winning At Doing College During Covid-19
UC student's study-from-home experience enhanced by contest winnings
Like millions of students around the country, University of Cincinnati student Brandon Randolph had been taking classes remotely from his parents' house in Wadsworth, Ohio, because of the coronavirus pandemic.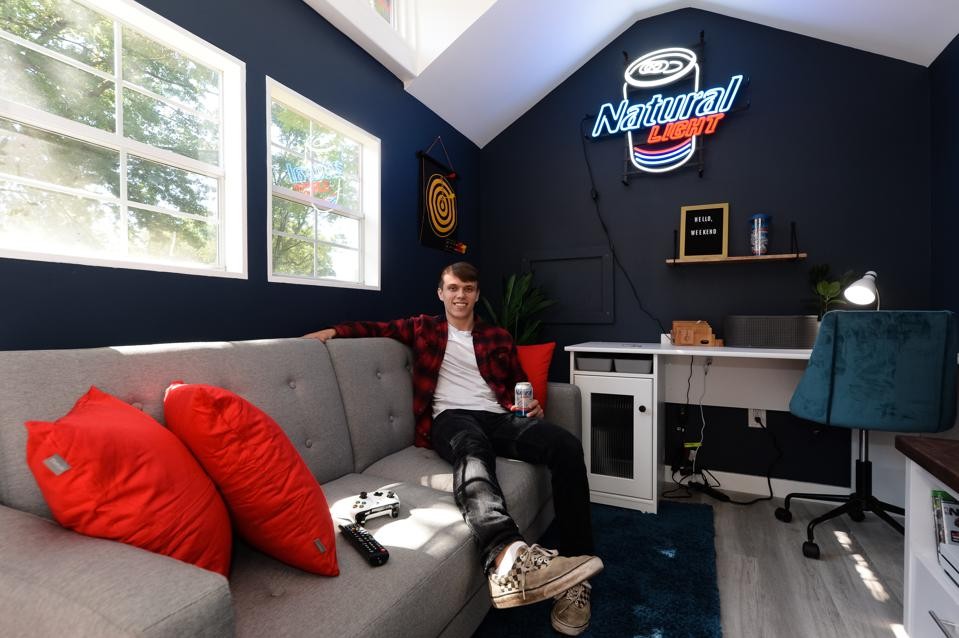 Randolph, an information technology student, had been taking his classes online in his parents' garage and dreading the onset of winter. So why is he being featured in a Forbes story entitled "A Few Students Are Winning At Doing College During Covid-19?" 
Because now, instead of dealing with frostbitten fingers, Randolph is working on his studies in a mobile dorm room parked in his parents' driveway. The dorm room is part of his winnings from a national contest held by Natural Light. 
"Naturally, it came stocked with the essentials of learning including a flat screen TV, AC, a gaming system, 'Naturdays flamingos,' and a semester's worth of Natty Light beer money to, the company says, 'enjoy responsibly,'" according to the Forbes story.  
"I've been working remotely for my college internship and taking classes all from the garage since the start of the pandemic, so I chose to enter the Natural Light Dorm From Home contest because I desperately needed an upgrade to my at home studying and work set up," Randolph told Forbes. "Now that I have the Dorm From Home, I can finally stop dealing with my younger siblings distracting me during my online classes and my fingers freezing while I type on my keyboard from my parents' garage."