The Washington Post: Biden ended the Muslim Travel Ban
UC researcher co-authors opinion piece on perceptions of Muslims in the U.S.
Now that President Biden has reversed Trump's travel ban, travelers from several predominantly Muslim countries will be allowed entry to the United States.
Mobility, however, doesn't solve the problem of bias in the U.S., says a team of researchers, including UC's Brian Calfano, who has a joint appointment in the Departments of Political Science and Journalism at UC.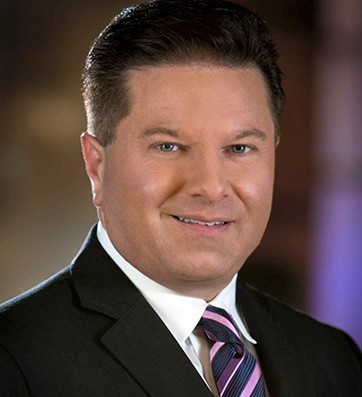 Calfano and colleagues cited survey results –from  a 2018 survey of 1,500 non-Muslim residents of California, Michigan and Ohio – that explored whether commitment to democratic norms could improve perceptions of Muslims.  
"Public polling and our research show Muslims in the U.S. continue to face public dislike and outright discrimination. Even when U.S. Muslims demonstrate their support of democratic values, bias persists."
Calfano teaches undergraduate and graduate courses in experimental design, research methods, political reporting, and politics and media. He conducts research on marginalized groups, political information use, religion and politics, and journalistic coverage of political events. 
Read the article. (The Washington Post may require a subscription.) 
Image at top: People carry posters during a rally against President Donald Trump's executive order banning travel from seven Muslim-majority nations. Photo/Andres Kudacki/AP
Impact Lives Here
The University of Cincinnati is leading public urban universities into a new era of innovation and impact. Our faculty, staff and students are saving lives, changing outcomes and bending the future in our city's direction. Next Lives Here.
1
WVXU: Health benefits and risks to recreational marijuana
December 1, 2023
The University of Cincinnati's LaTrice Montgomery joined WVXU's Cincinnati Edition to discuss the potential health benefits and harms associated with expanded cannabis access after Ohio voters approved legalizing recreational marijuana in the November election.
2
Public gardens contribute to invasives problem
December 1, 2023
University of Cincinnati botanists found that plants at arboretums and public gardens inadvertently can seed wild areas with nonnative plants. Their study was published in the journal Ecological Restoration.
3
Local 12: New research could help treat cocaine use disorder by...
December 1, 2023
New research out of the University of Cincinnati takes a different approach to cocaine addiction. Local 12 produced a story on the study, interviewing lead researcher Andrew Norman, PhD, of the Department of Pharmacology and Systems Physiology at the UC College of Medicine.
Debug
Query for this