Center for Integrative Health and Wellness expanding educational offerings
New minor program added to undergraduate certificate
The UC Center for Integrative Health and Wellness (CIHW) has received approval from the university to begin offering a minor in integrative health. The center also has received a grant from the Weil Foundation to expand its undergraduate integrative health certificate program into a graduate certificate program.
With the approval from the Office of the Provost, students will be able to begin working toward the minor during this fall semester. The minor will supplement students' coursework in health-related fields and also enable students to become more active in their own health care and that of their community no matter what major they are studying. Students will be provided with a broad-based exposure to healthy behaviors and evidence-based complimentary health approaches.
"This minor will help interdisciplinary students across a wide spectrum of fields to become collaborative and transformative practitioners, educators or patients who incorporate the use of integrative and complimentary health approaches to achieve optimal health," says Sian Cotton, PhD, Turner Farm Foundation Endowed Chair and professor in the Department of Family and Community Medicine. Cotton will serve as program director. She also is director of the CIHW.
The minor will be open to any student within the university and will complement the medical degree and public health master's programs already offered through the College of Medicine, Cotton says. The university also recently approved bachelor- and associate-degree programs in public health.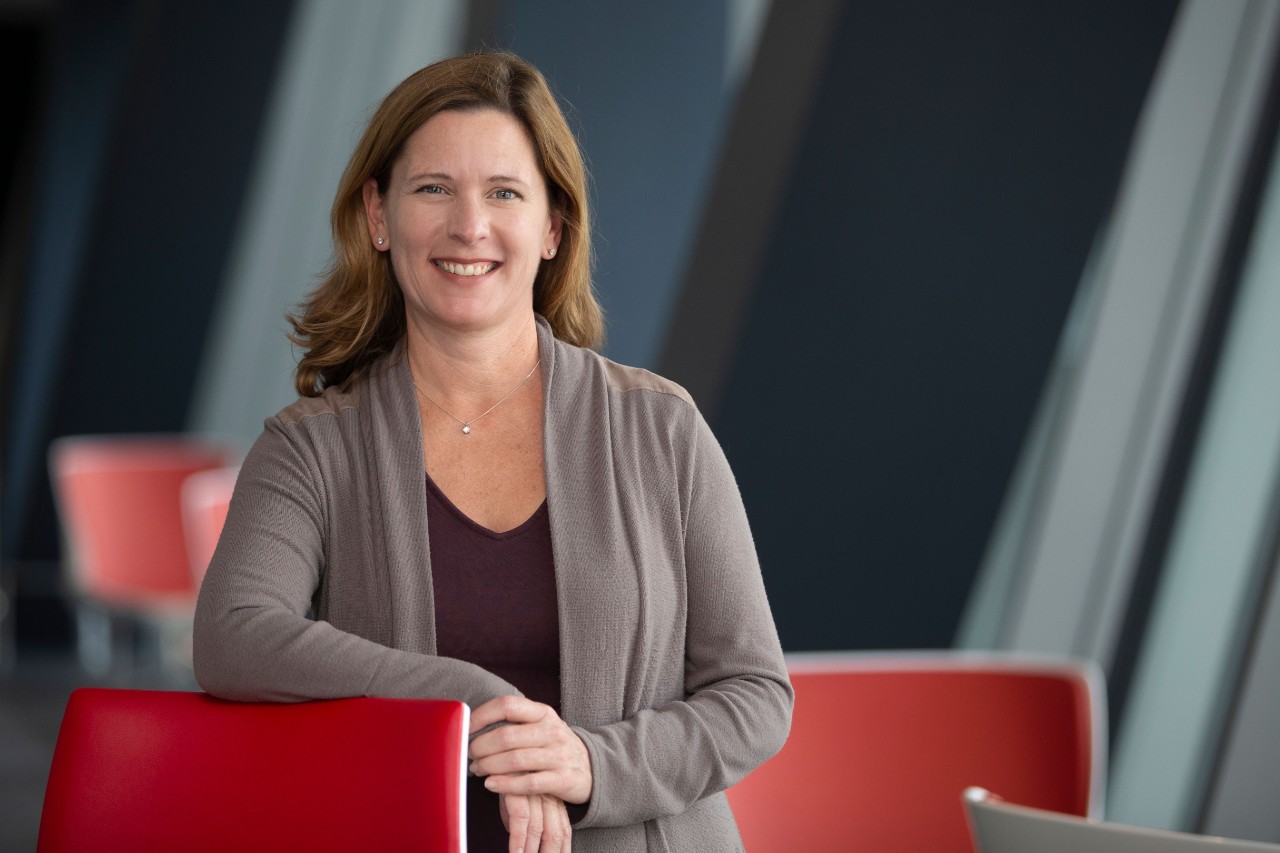 "We anticipate the minor being highly popular with students in the medical science program and with those who will be in the new undergraduate public health program who want to have a more robust experience and a focused area of study," Cotton says.
Students must complete 18 credit hours of work for the integrative health minor. It will include the completion of three required courses: Fundamentals of Integrative Health and Medicine; Science and Practice of Mind Body Medicine; and Self-Care and Mental Well-Being. Students also will select nine credit hours from at least 14 different electives that range from Personal Nutrition, Positive Psychology and Stress Reduction to Lifestyle and Athletic Performance, Community Well-Being and Preventive Science, and Integrative Gut Health. The two newest courses in development are Music and Health and Traditional Chinese Medicine.
The CIHW faculty and staff will be working with the Health Promotions Program in the College of Education, Criminal Justice and Human Services and other colleges to collaborate and develop additional electives for the program.
Students will be able to participate in the minor either in person or online, says Kelly Lyle, program director in the CIHW and an instructor in the program. Any of the integrative health courses also can be taken individually by students who are not working toward the minor, she added. Additionally, any community member can take these courses by signing up as a non-matriculated student.
The integrative health minor follows the creation in 2018 of an undergraduate certificate program in integrative health. To date, 30 students have either completed the certificate program or are working toward completing it.
The certificate is a 15-hour program offered by the CIHW that includes five foundational courses taught by faculty from the colleges of Medicine, Allied Health Sciences and Arts and Sciences. The certificate is focused on individuals seeking to learn more about the basics of integrative health and also for teachers, performers and medical and nursing students.
"The new minor is more robust and has been developed in collaboration with CECH and Public Health for students who are interested in a deeper dive across an expanded network of content," Lyle says. "The minor includes more advanced courses and is more focused on individuals who are in health-related programs. We feel that offering both a certificate and a minor provides two distinct pathways for students who want to learn at various levels of engagement."
Earlier this month, the CIHW was notified it would be receiving a $30,000 grant from the Weil Foundation to expand the undergraduate certificate program to also include a graduate certificate program. The Tucson-based Weil Foundation supports the advancement of integrative medicine through training, research, the education of the public and policy reform. It was created by Andrew Weil, MD, a pioneer in the field of integrative medicine. He is the founder and director of the Andrew Weil Center for Integrative Medicine at the University of Arizona, where he also holds the Lovell-Jones Endowed Chair in Integrative Rheumatology, and is clinical professor of medicine and professor of public health.
The funding from the Weil Foundation will help the CIHW faculty and staff develop additional courses and expand current courses during the next year. It is hoped that the graduate certificate program will be submitted for approval and available to students by the fall of 2023, if not sooner.
"Providing graduate level instruction and certification allows us to reach a wider audience of community health-care professionals looking to expand their breadth of care competencies and evidence-based treatment options," Cotton says.
A 2018 grant from the Weil Foundation also supported the development of the undergraduate certificate program.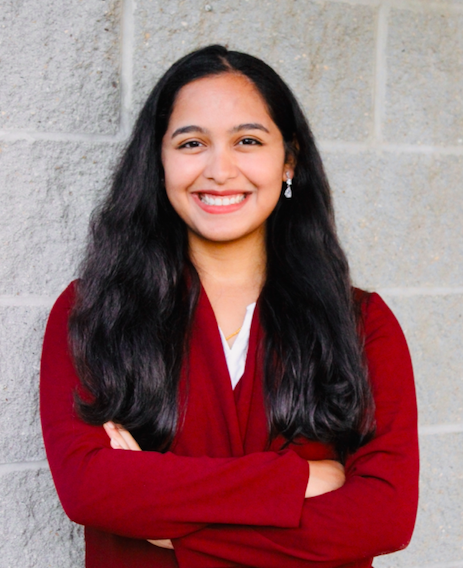 Sahaja Ampolu, a Medical Sciences junior, says she enjoys being in the certificate program.
"I have learned so much about how to take care of both my mental health and physical health," she says. "I enrolled in The Science and Practice of Mind-Body Medicine in my sophomore year of college and the techniques I used in class, such as breathing or meditation, are still with me today. After that, I took the Integrative Medicine course, which reinforced and supplemented my knowledge about integrative health."
"I wanted to learn more about how I could take better care of myself and eventually of my future patients too," Ampolu adds. "This aspect of the medical field has not been apparent until I immersed myself in this certificate program and I am so thankful that it is a vital component of rediscovering and strengthening my passion to be a physician."
Ampolu is now a student learning assistant for the Fundamentals of Integrative Health and Medicine course taught by Lauri Nandyal, MD, associate professor in the Department of Family and Community Medicine, and John Sacco, MD, assistant professor in the Department of Family and Community Medicine.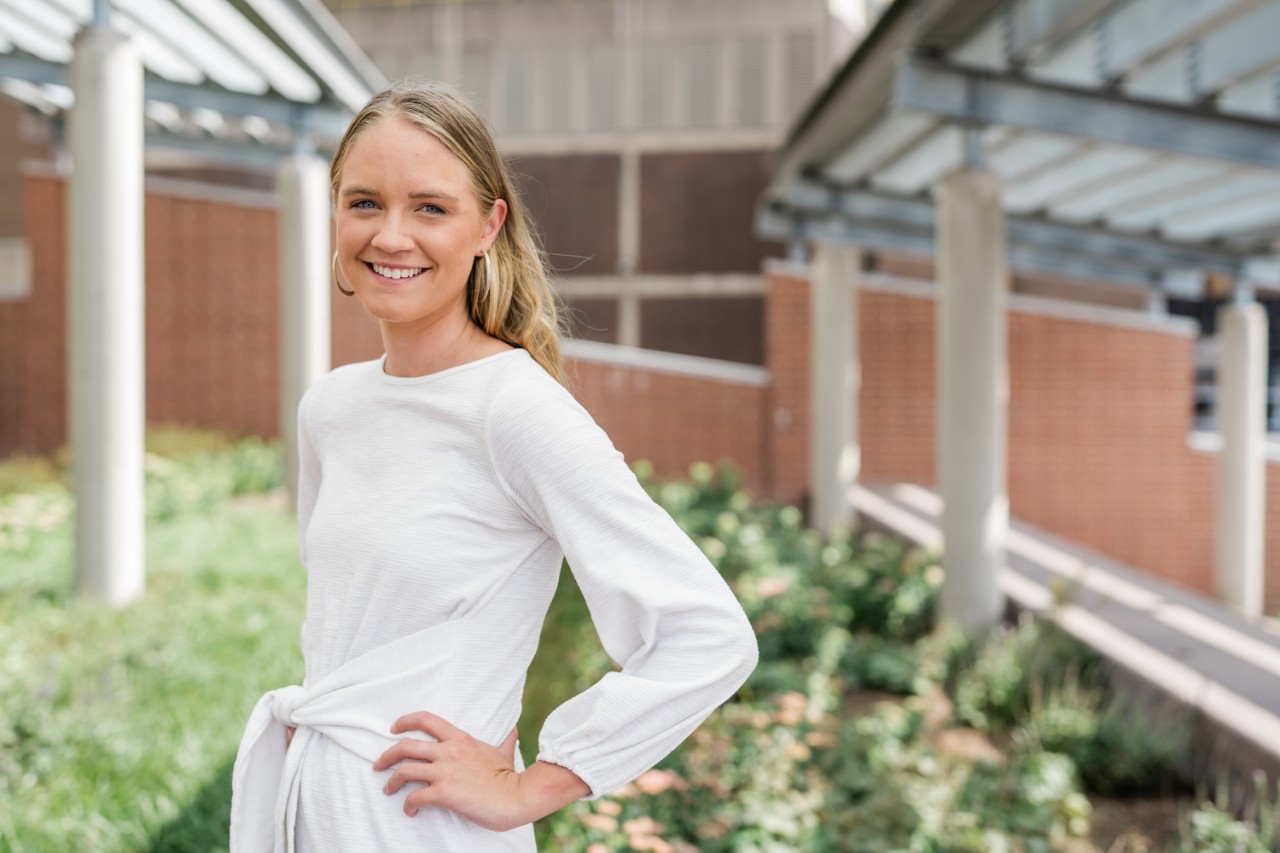 Emily Williams, a Medical Sciences student who will be graduating this spring with the undergraduate certificate, has taken the Mind-Body Medicine, Introduction to Integrative Medicine and Mental Well-Being and Self-Care courses.
"I was attracted to the courses because I was interested in learning more about the science behind integrative medicine modalities," she says. "I am so excited to see this has grown into a minor. The additional courses that have been created will provide diverse perspectives in wellness that have not previously been available."
Cotton and Lyle say work is beginning on the development of a graduate program in integrative health and wellness that they hope will be in place by 2025, further expanding the educational programs of the CIHW.
"From what we've heard from students so far, these courses have helped them understand the science behind integrative medicine but also has helped them implement it into their lives," Lyle says. "We are hopeful that as these programs grow, the benefit of integrative medicine as an integral component of health care and self-care will ripple out into additional areas of study and professional practice."
Photos of Sian Cotton, PhD, by Colleen Kelley. Other photos provided.