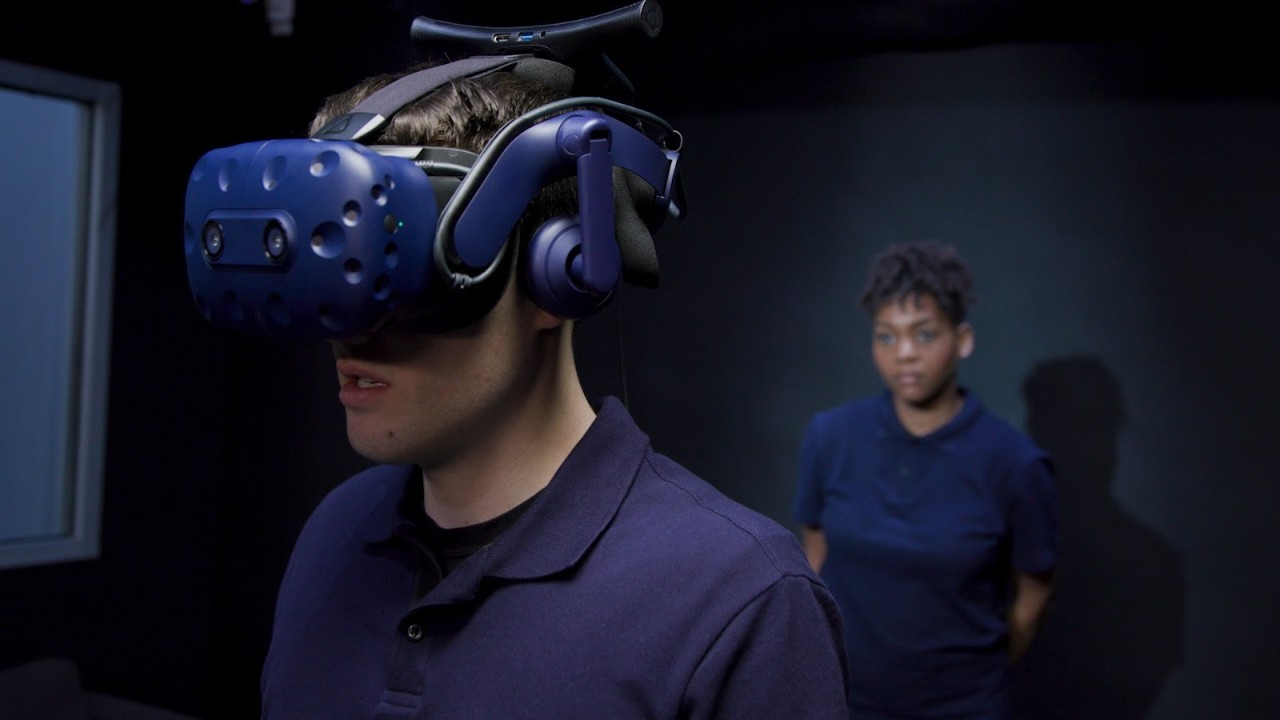 UC to test and evaluate virtual reality police training technology
Criminal justice researchers will assess VR police training developed by a unit within Google
Criminal justice researchers at the University of Cincinnati are participating in a multi-university and private industry research collaborative to test and evaluate a new, virtual reality (VR) police training platform developed by Jigsaw, a technology unit within Google.
The platform — called Trainer — employs the use of VR and artificial intelligence to experience an immersive, realistic environment for law enforcement instructors to train and evaluate officer performance in de-escalation and communication skills.
Per Trainer developers, once a user puts on the VR headset, they're immersed in a virtual world and experience interactive scenarios with responsive virtual characters of different races, ages and genders. Scenarios are modeled on everyday police interactions such as domestic disputes or motor vehicle stops to hone officers' communication, de-escalation, and problem-solving skills. The characters respond to questions and commands in real time, and their answers change according to the user's language and behavior, including body positioning and interaction with objects in the virtual environment. Instructors can observe and evaluate officer performance in scenarios with different contexts and stressors.
We know that practicing these skills will increase officers' confidence in defusing volatile situations with persons in crisis.
Robin Engel Professor of Criminal Justice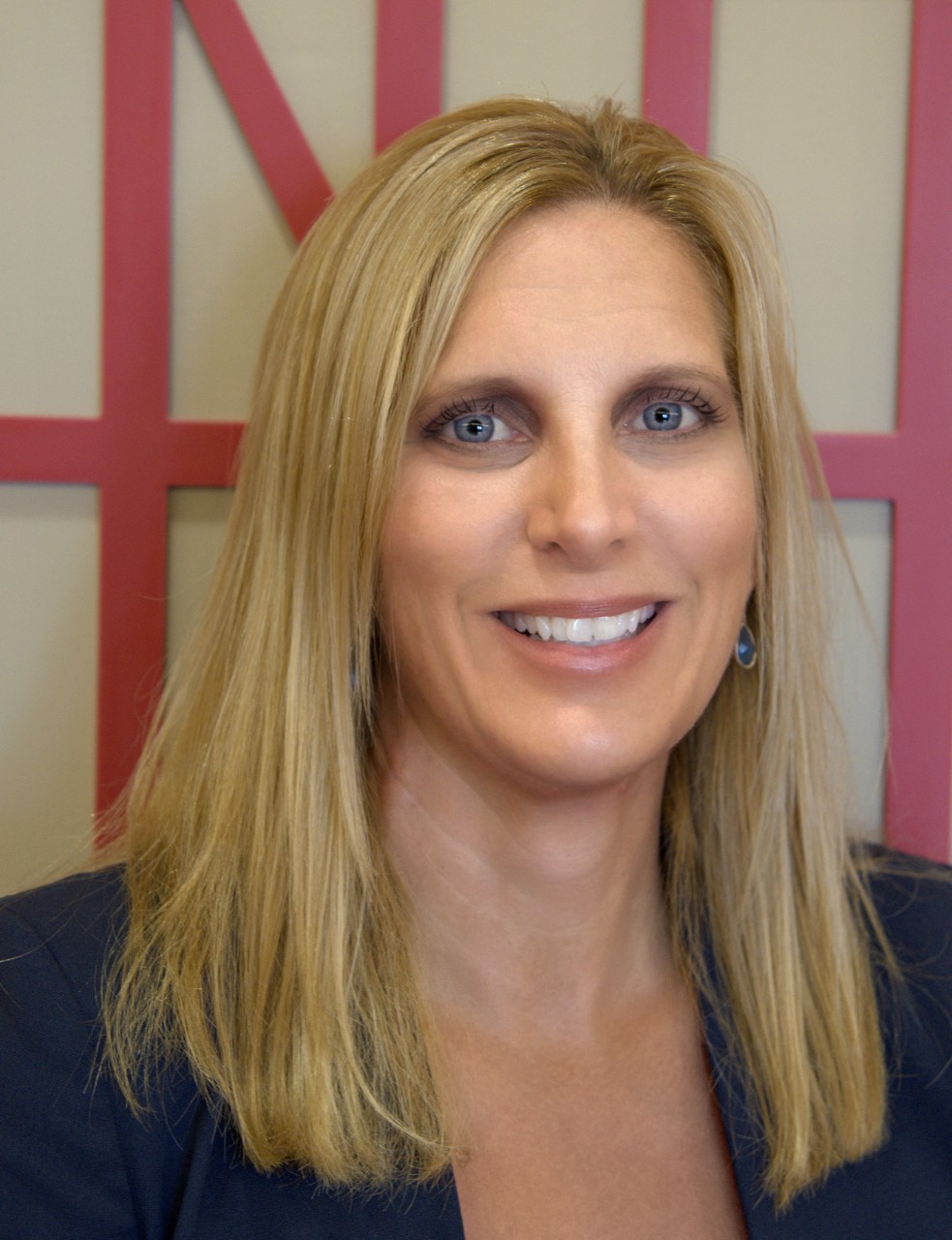 "Despite its importance, the effectiveness of police training is rarely tested. The use of this technology and associated research has the potential to make police-citizen encounters safer for citizens, officers and bystanders, which is especially important during these challenging times," says Robin Engel, PhD, a professor of criminal justice who will lead the research effort at UC.
Engel is nationally recognized for her criminal justice research, working directly with law enforcement to implement evidence-based strategies and best practices. She is the director of UC's Center for Police Research and Policy, within the College of Education, Criminal Justice, and Human Services, and UC's former vice president for safety and reform. Her research team was the first in the country to demonstrate that de-escalation training can reduce police use of force, citizen injuries and officer injuries in a randomized controlled trial study with the Louisville (Kentucky) Metro Police Department in 2019.   
"The end goal of the new Trainer technology is to provide a safe space for officers to practice techniques and employ critical thinking while determining what works best in situations involving a range of emotions emanating from verbal cues. We know that practicing these skills will increase officers' confidence in defusing volatile situations with persons in crisis."
Trainer technology can contribute alongside the many other important projects and initiatives that aim to keep communities safer.
Sameer Syed Partnership manager at Jigsaw
The benefit of any well-developed VR platform, Engel says, is that the VR training provides a low-cost option for smaller police departments where funding and access to the traditional, scenario-based training facilities is limited. The University of Cincinnati Police Department, in addition to departments in Colorado, Indiana and Oklahoma, will be among the first of many to participate in the research study.
"Jigsaw's aim is that the Trainer technology can contribute alongside the many other important projects and initiatives that aim to keep communities safer," says Sameer Syed, partnerships manager at Jigsaw.
Jigsaw is making the Trainer technology available to three other universities who each have diverse experience conducting research with and about law enforcement:
Morehouse College's Culturally Relevant Computing Lab & National Training Institute on Race & Equity
University of Maryland's Lab for Applied Social Science Research, and
Georgetown Law's Center for Innovations in Community Safety
This coalition of academic experts will take the research forward with goals that include measuring Trainer's efficacy, identifying contexts for effective deployment and contributing to the broader body of knowledge around policing.
Featured image at top of trainee wearing a VR headset provide by Jigsaw. 
Impact Lives Here
The University of Cincinnati is leading public urban universities into a new era of innovation and impact. Our faculty, staff and students are saving lives, changing outcomes and bending the future in our city's direction. Next Lives Here.
1
Local 12: UC startup gains approval for trials
May 30, 2023
A startup founded by four University of Cincinnati physicians gained FDA approval to move forward with clinical trials for its portable system that can detect brain injuries, Local 12 reported.
2
UC students visit Ghana and learn how engineering crosses...
May 30, 2023
Each year, the University of Cincinnati sends more than 1,000 students to countries around the world. Over spring break, UC international facilitated a trip for 13 students — 11 from the College of Engineering and Applied Science (CEAS) one from the Lindner College of Business and one from the School of Information Technology — to explore Ghana, be immersed in the culture and venture outside of their comfort zones. Students were led by Cedrick Kwuimy and co-led by Nora Honken, faculty in UC's Department of Engineering and Computing Education.
3
Mission not impossible
May 30, 2023
UC's School of Criminal Justice offers pathways to career placements with the U.S. Secret Service through connections and experience-based learning. Meet the students who found work experience through internships and alumni that hold career positions in the federal law enforcement agency.
Debug
Query for this