UC researchers to launch largest NIH study of stroke recovery
Study to examine how magnetic stimulation, MRI can predict motor function recovery
Researchers at the University of Cincinnati are leading a new large-scale multicenter study that will study if certain biomarkers can predict the likelihood that a patient will recover motor functions following a stroke.
Patients often become weak or paralyzed on one side after suffering a stroke, according to Pooja Khatri, MD. Some eventually regain function of their arms and legs, while others don't, but there is currently no definitive way to predict potential recovery.
Khatri said this lack of knowledge has slowed down research in the field, as there have been few advances in improving post-stroke motor recovery despite more than 1,000 controlled trials over the past 30 years or so. Some of these studies may have been hampered by a sample of patients that was too varied to produce repeatable results, she said. 
"So our trials will enroll patients sort of crudely without using the biology to say, 'OK, I want to study this in people who are never going to move in the first place or they're going to move but I want to see if I can help them improve faster,'" said Khatri, professor of neurology and director of the vascular neurology division in the UC College of Medicine's Department of Neurology and Rehabilitation Sciences; co-director of the UC Gardner Neuroscience Institute Stroke Center of Excellence and the NIH StrokeNet National Coordinating Center housed at UC; as well as a UC Health physician.
In clinical settings, Khatri said not being able to predict potential recovery has sometimes led to ill-informed decisions on what rehabilitation settings and therapies will be best for each individual patient.
Now, Khatri is the lead principal investigator for the clinical trial called VERIFY, which is the largest National Institutes of Health-funded study examining stroke motor recovery to date.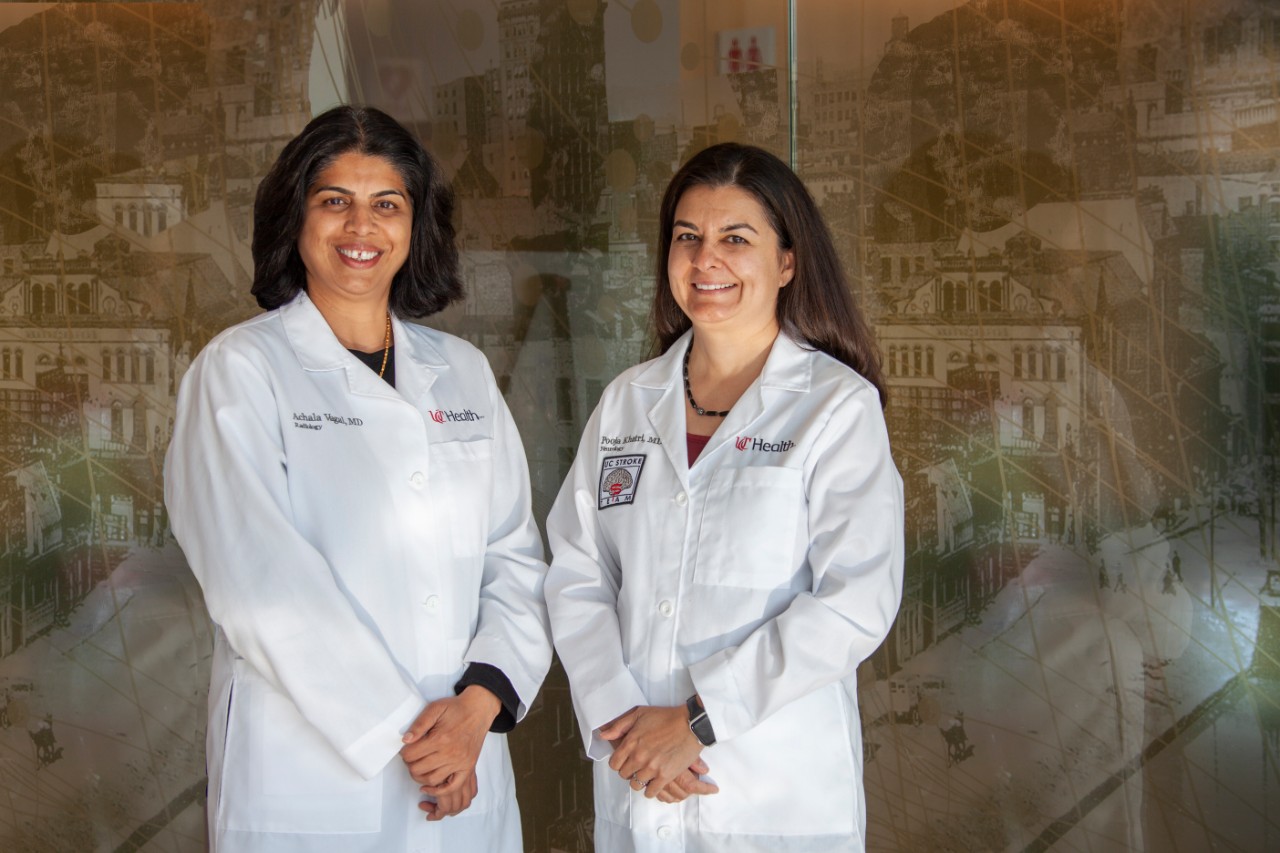 Khatri said the study will focus on upper arm mobility, as that function plays a large role in a patient's ability to take care of themself. Researchers will use two methods to examine potential biomarkers to predict recovery: transcranial magnetic stimulation (TMS) and MRI.
Khatri explained TMS is a process where a section of the brain is targeted by magnetic fields and can cause parts of the body to move in response. In this study, the section that controls upper arm function will be specifically targeted and measured.
"Even if the hand is paralyzed, if you just do a brief stimulation and the brain is still talking to the hand, the hand will still actually move," Khatri explained. 
Achala Vagal, MD, vice chair of research and professor of radiology in UC's College of Medicine and a UC Health neuroradiologist, is also a principal investigator and will develop the MRI protocols and training and lead the imaging team in reading and analyzing results.
Vagal said a group of fibers act as the pathway between the brain and parts of the body for motor function to occur. The MRI will show how much of this pathway has been blocked by lesions created during the stroke.

Khatri said the hope is that TMS will demonstrate if a patient's upper arm movement is functionally intact, while MRI will show if it is anatomically intact. 
"Our goal is to validate that by using clinical data along with TMS and MRI we can predict with relatively good certainty who is going to get their motor function back in a meaningful way versus who is not in three months," Khatri said.
From there, Khatri said there is an opportunity to create a more comprehensive prediction model using the TMS and MRI data combined with other information like how much rehabilitation a patient received or how weak they were to begin with.
Patients who have suffered a stroke and have some level of weakness in the upper arm will be eligible for the study. Eligible patients will be enrolled with consent between 48-96 hours after their stroke onset and receive TMS and MRI while still hospitalized. A total of 657 patients will be enrolled at about 30 sites across the country over a five-year period, with recruitment scheduled to begin in the spring.
Brett Kissela, MD, Albert Barnes Voorheis professor and chair in the Department of Neurology and Rehabilitation Medicine, senior associate dean for clinical research in UC's College of Medicine and chief of research services at UC Health, said VERIFY is an important step toward better understanding stroke recovery.
"We have much to learn about how to best harness the brain's ability to recover function after a stroke, which we refer to as 'neuroplasticity,' where the uninjured areas of the brain are able to take over the function lost by the stroke, which is damage to part of the brain," Kissela said. 
Vagal said it is noteworthy that this study is centered during what's called the acute period, less than seven days after a stroke occurs, because this is when important data can be gathered and treatment programs are planned. Currently, many recovery studies are focused after the acute period, she said.
The fact that Drs. Khatri and Vagal will lead the study from the University of Cincinnati here in our city is a tribute to their innovation and research skill.
Brett Kissela, MD
Khatri said the immediate effect of the study will most likely be more strongly felt in the research field, as follow-up studies can use the predictive information to fine-tune studies to more specific groups of patients with similar likelihood of recovery. However, being able to tell a patient the likelihood of recovery in clinical settings will be meaningful and should hopefully lead to therapists optimizing recovery or treatment.
"The fact that Drs. Khatri and Vagal will lead the study from the University of Cincinnati here in our city is a tribute to their innovation and research skill and is representative of how our department Stroke Team is full of outstanding individuals performing amazing research that will have a significant impact on patient care in the future," Kissela said.
Vagal said Khatri has been a mentor to her since she started her research career, and the two have written several grants together in the past. 
"I still look up to her and she's just a phenomenal person, mentor, scientist and more importantly just a super nice person," Vagal said. "That always helps because when we work so hard you have to have good people that you're working with. Otherwise, it's just not worth it."
The initial idea for putting the pieces of the VERIFY trial together came while the two were having lunch at a sandwich shop a few years ago, Vagal recalled, and they continued to put the pieces together until arriving at this point of getting ready to launch the study.
"It's been a long time since the conception of the idea and for the grant to be funded, but we had the patience to keep going," Vagal said.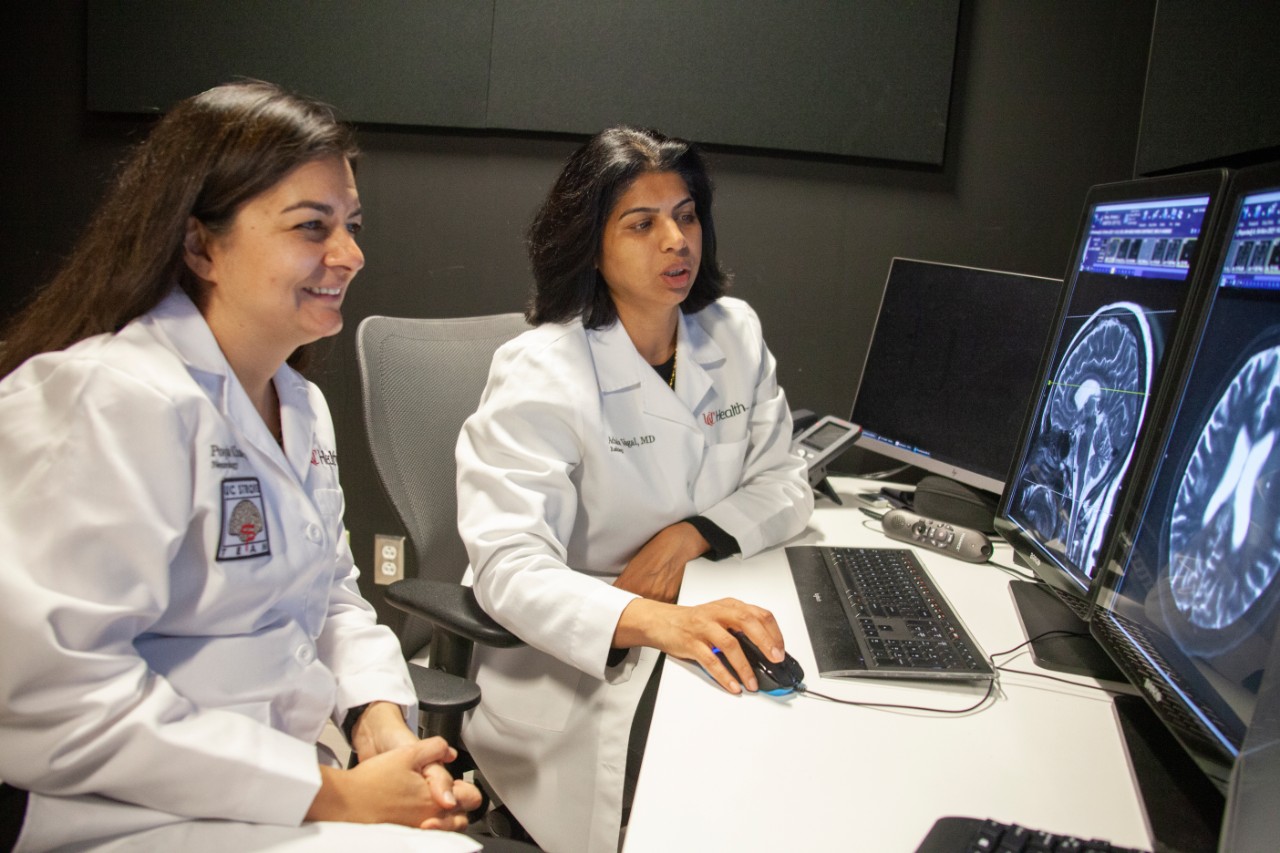 The idea was inspired by discussions with Steve Cramer, a UCLA professor who leads the NIH StrokeNet recovery working group and recovery trialist, who introduced them to Cathy Stinear, professor at the University of Auckland and pioneer of TMS to predict motor recovery. 
Together, they partnered as multiple principal investigators bringing complementary expertise and teamwork to get the study funded as a collaborative grant by the National Institute of Neurological Disorders and Stroke (grant number NS120910) on the first try.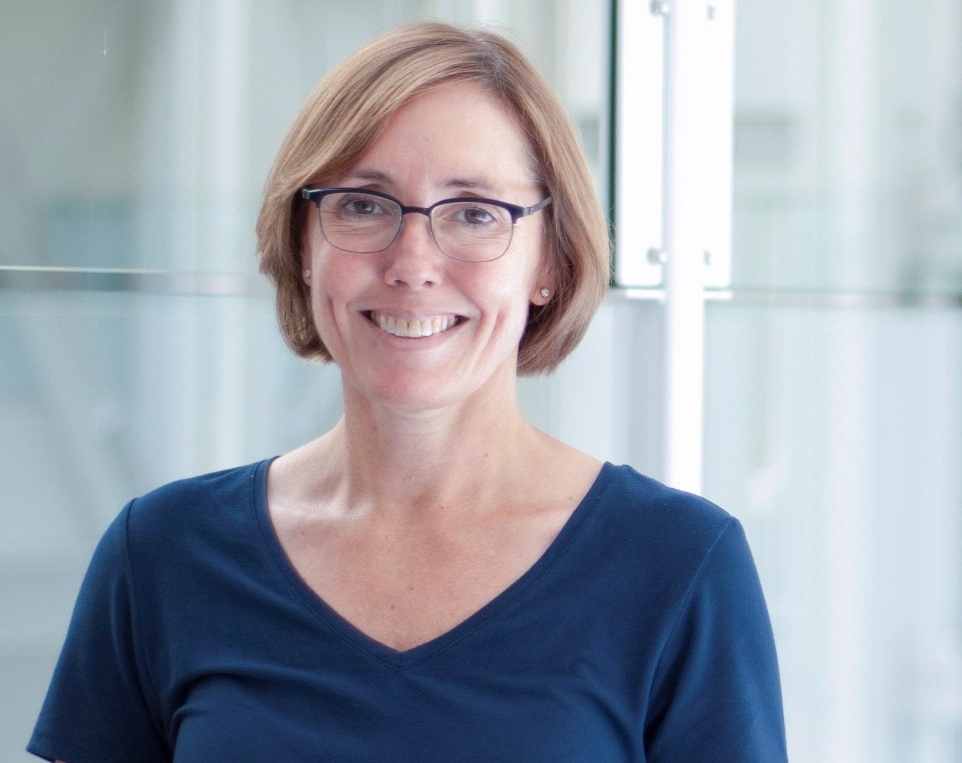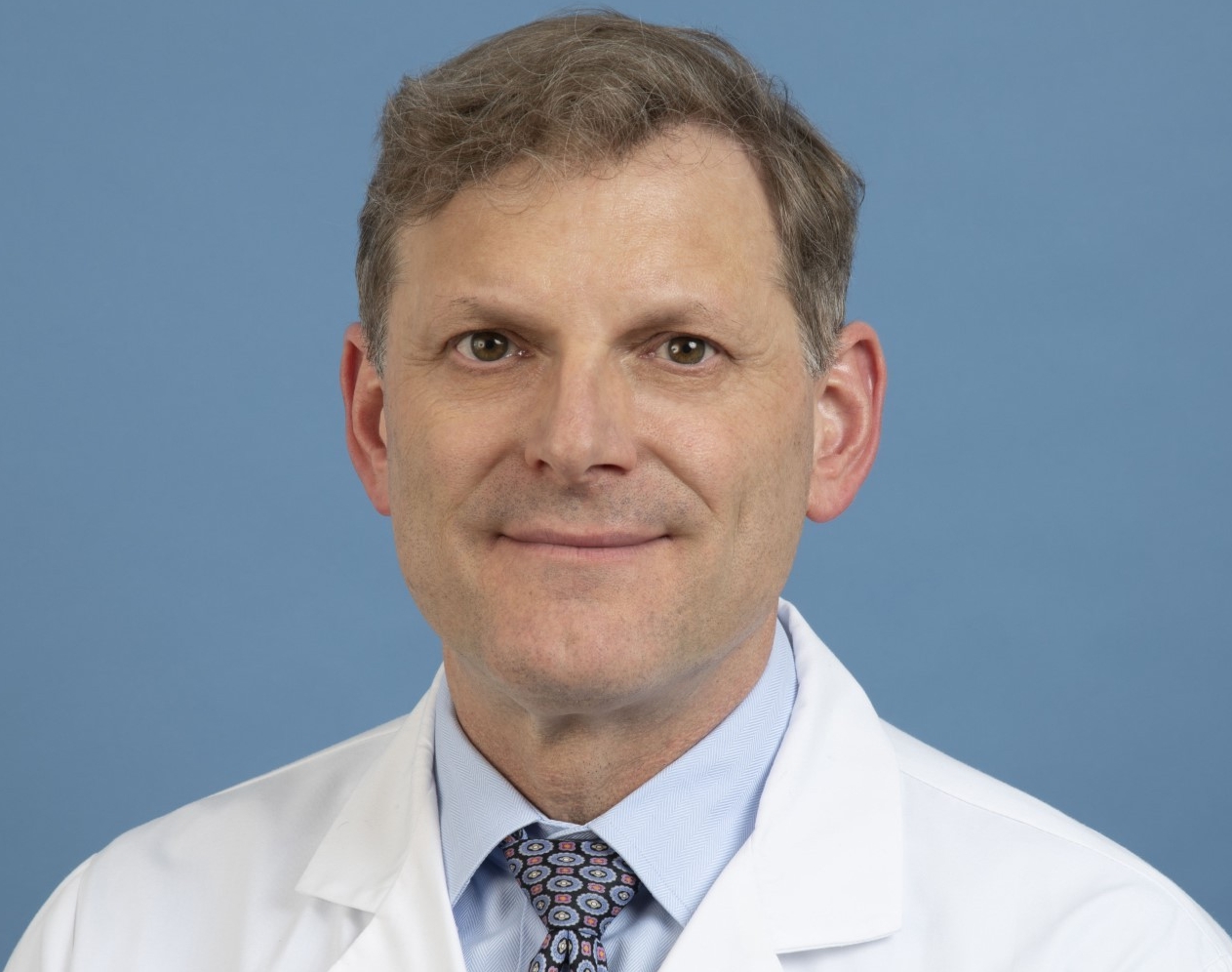 The VERIFY project has a large, multidisciplinary team. Khatri will oversee the implementation of the study with national project manager Lisa Mundo; Erin Stoneman and the NIH StrokeNet National Coordinating Center at UC; and Catherine Dillon, Sharon Yeatts and Lydia Foster at the StrokeNet National Data Management Center at Medical University of South Carolina. 
Vagal will lead the imaging core and will be assisted by the UC Radiology Department imaging team of Brady Williamson, Vivek Khandwala, Lily Wang, Alisa Kanfi and Sholeh Bazrafshan.  
UCLA's Cramer will lead outcome assessment and UA's Stinear will lead TMS training and assessment with their respective teams at UCLA and University of Auckland.
Featured photo at top of Dr. Khatri and Dr. Vagal looking at brain scans. Photo/Ravenna Rutledge/University of Cincinnati.
Impact Lives Here
The University of Cincinnati is leading public urban universities into a new era of innovation and impact. Our faculty, staff and students are saving lives, changing outcomes and bending the future in our city's direction. Next Lives Here.