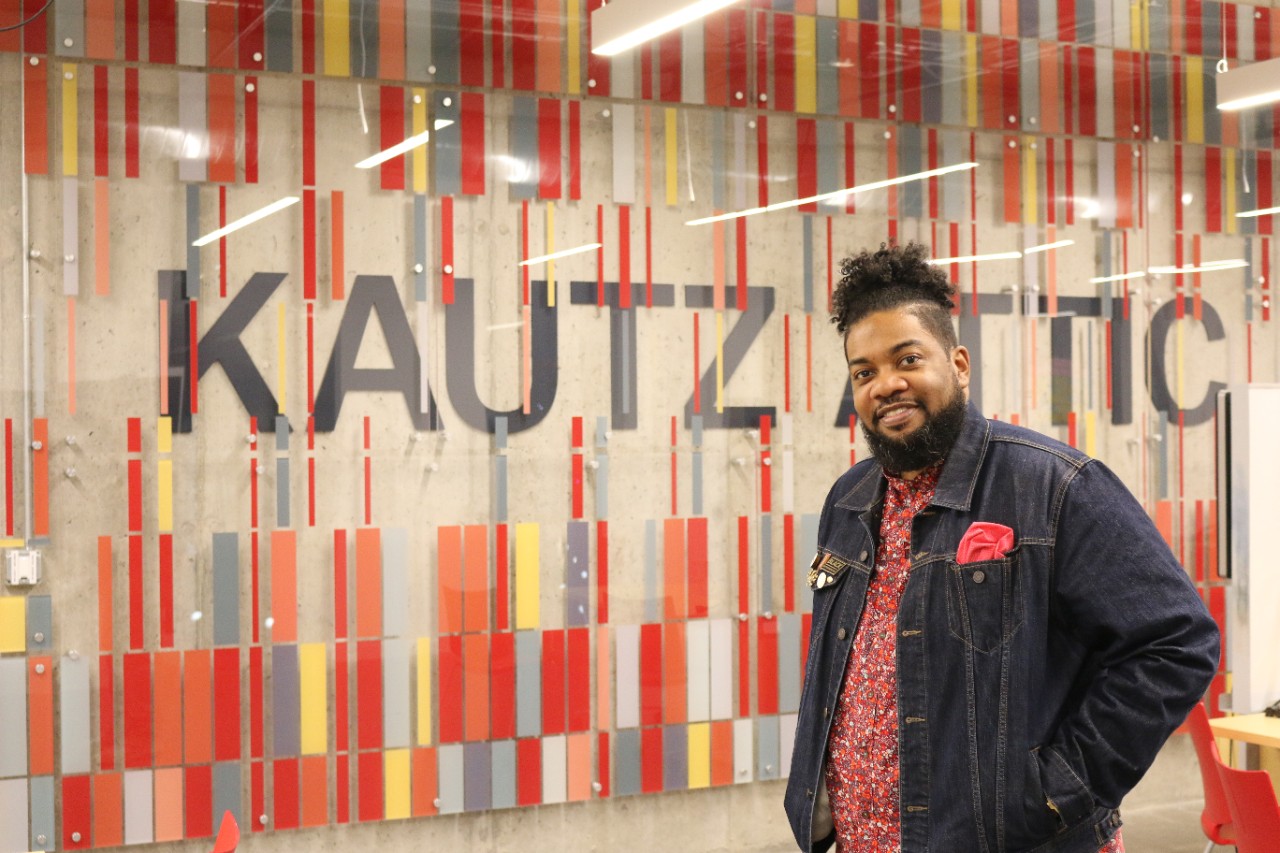 Meet UC's newest Entrepreneur-in-Residence, Allen Woods
Center for Entrepreneurship brings on MORTAR co-founder to inspire students and programming
After years of aiding existing and potential entrepreneurs around Cincinnati and the country with their businesses, Allen Woods now is working directly with students as the new Entrepreneur-in-Residence for the University of Cincinnati Carl H. Lindner College of Business's Center for Entrepreneurship.
Woods' affiliation with UC began not long after he moved to Cincinnati a decade ago and eventually co-founded MORTAR, a business development company. For example, students from the UC College of Law have interned at MORTAR for years, past and present members of MORTAR's board of directors have attended and/or worked at UC, and Woods often walks to Clifton from his home in Walnut Hills for exercise.
"My whole life has been one moment that has snowballed into the next moment. I think this is a great example of how that can happen," Woods said. "That was one of the interesting things to me, it just seemed like it made sense as an evolution of who I am as an entrepreneur."
An Indianapolis native who relocated to Cincinnati for his wife's career, Woods co-founded MORTAR in 2014, bringing the company know-how on the "creative side" and in running a business, according to Woods. Initially, MORTAR's program was only for Over-the-Rhine residents — those who had lived in the neighborhood, but, as MORTAR's co-founders noticed, were often the ones finding it challenging to start businesses in the area.
"It was a neighborhood that we saw there was a lot of investment in, a lot of strategic development. But what we were noticing is that a lot of the people who had lived in the neighborhood and had been there even when there wasn't that investment were not the ones starting the businesses," Woods said. "And it wasn't that they didn't have the aspirations or the skillset, they just didn't know what to do next, or have access to capital, or all of those other variables." 
MORTAR's program is built around a 15-week course intended to help current and future entrepreneurs construct a "comprehensive business canvas" and learn the details of business management. The program's objective is to launch companies that generate jobs and circulate dollars locally. MORTAR "alumni" also have access to new customers, opportunities for further funding and a mentorship network of business leaders.
UC is a campus that has a lot of diversity of people and thought. There are going to be some people who arrive on campus and don't feel like they fit. But there's always a sector that you can fit into, or you create the thing that you want to create.
Allen Woods
Woods' entrepreneurial mindset started well before MORTAR's founding, though. As a youth, Woods was passionate about photography, and found himself particularly inspired after meeting Gordon Parks at a children's museum. After his parents bought him a used camera, Woods started his own company, taking pictures and selling them to earn money beyond his allowance. As he grew older, Woods photographed weddings and shot portraits. After obtaining a graphic design degree, he started helping small businesses with their branding and marketing.
"In that process, a lot of them asked me what my secrets were about how I had been in business for so long because I was so young," Woods said.
Woods' business transitioned into consulting work, specifically with brand strategy and assisting companies "through the entrepreneurial process." After moving to Cincinnati, he linked up with Derrick Braziel and William Thomas, MORTAR's other co-founders. As MORTAR enters its eighth year of supporting aspiring business owners, the company has gradually spread its entrepreneurial wings. MORTAR's program is now active in 10 neighborhoods around the city and in seven cities outside Cincinnati.
"This thing that we created with the intention of it just being for local entrepreneurs definitely outgrew and outpaced what our expectations were," Woods said. "I think that's a huge part of the story — knowing when to scale and understanding some of the challenges that come with that. So, as we are helping small businesses scale, we are also trying to figure out how to scale as well. We're learning as we go through that process." 
In 2017, Woods spoke at TEDxUCincinnati on the power of being an outsider, a message he hopes resonates with students attending a university that welcomed its most diverse first-year class this past fall and a college that prioritizes and values an inclusive community and mindset.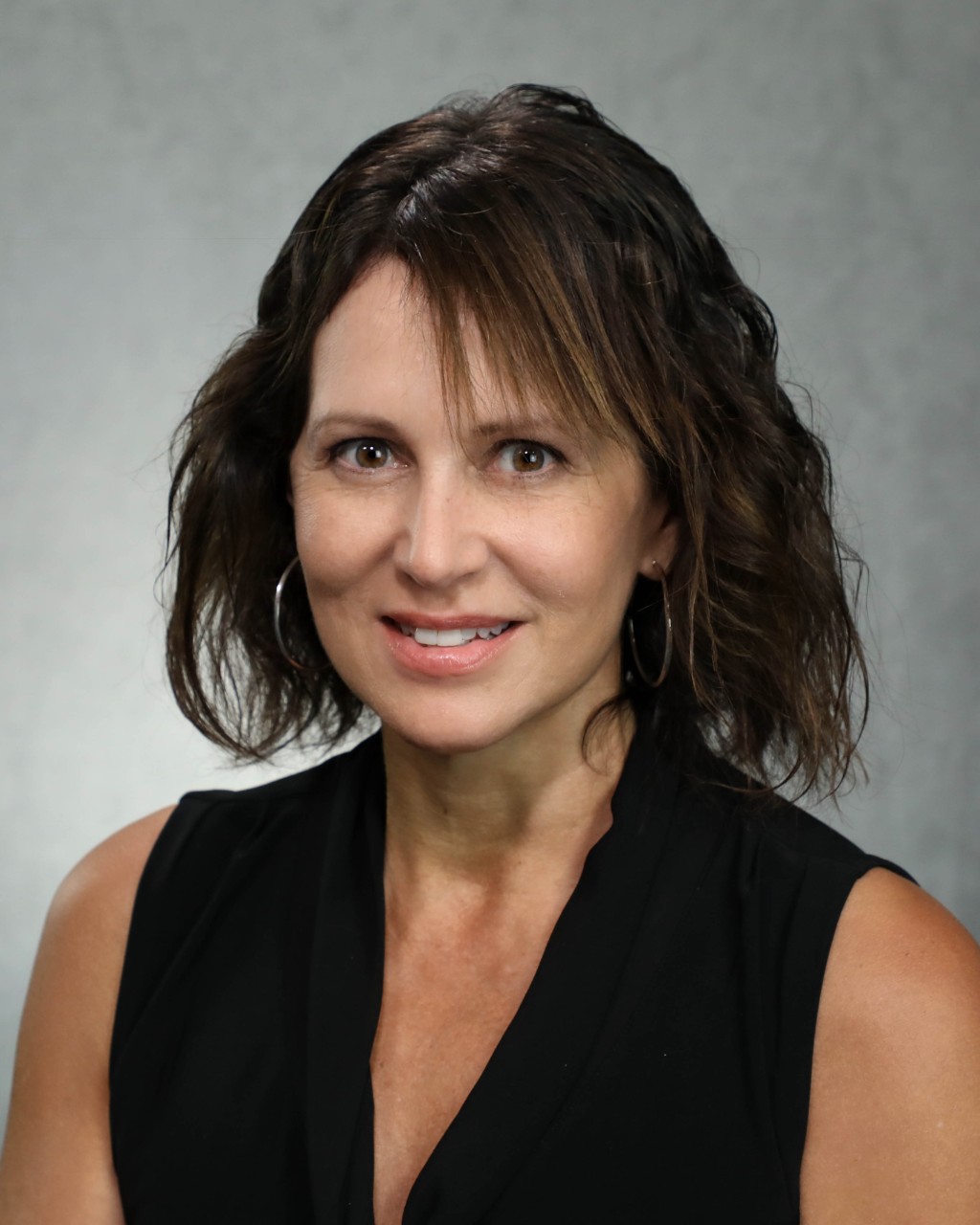 "UC is a campus that has a lot of diversity of people and thought. There are going to be some people who arrive on campus and don't feel like they fit. But there's always a sector that you can fit into, or you create the thing that you want to create," Woods said. "(It's) very similar to how we created MORTAR. There was something we saw as a gap, and we wanted to create it to make sure we were serving that population and solving that problem."
Kate Harmon, executive director, Center for Entrepreneurship, El and Elaine Bourgraf Director of Entrepreneurial Practice, said the Center is thrilled to have Woods' leadership and vision in helping the Center build dedicated resources and programming to entrepreneurship-minded students. 
"Allen's extensive expertise in helping entrepreneurs reach their full potential and national success in fostering inclusive business communities will provide our students with an unmatched learning experience," Harmon said.
Students have a unique opportunity to get to know Woods on Feb. 15 with a meet-and-greet in Lindner Hall's Kautz Attic. Moving forward, Woods wants to spend time with students so they can familiarize themselves with his background, and he can in turn better understand their needs. From there, Woods' programming plans include hosting panel discussions with entrepreneurs he has relationships with both locally and nationally. 
Nick Castro, assistant dean, inclusive excellence, is excited to collaborate with Woods to "steward our inclusive entrepreneurship efforts at Lindner."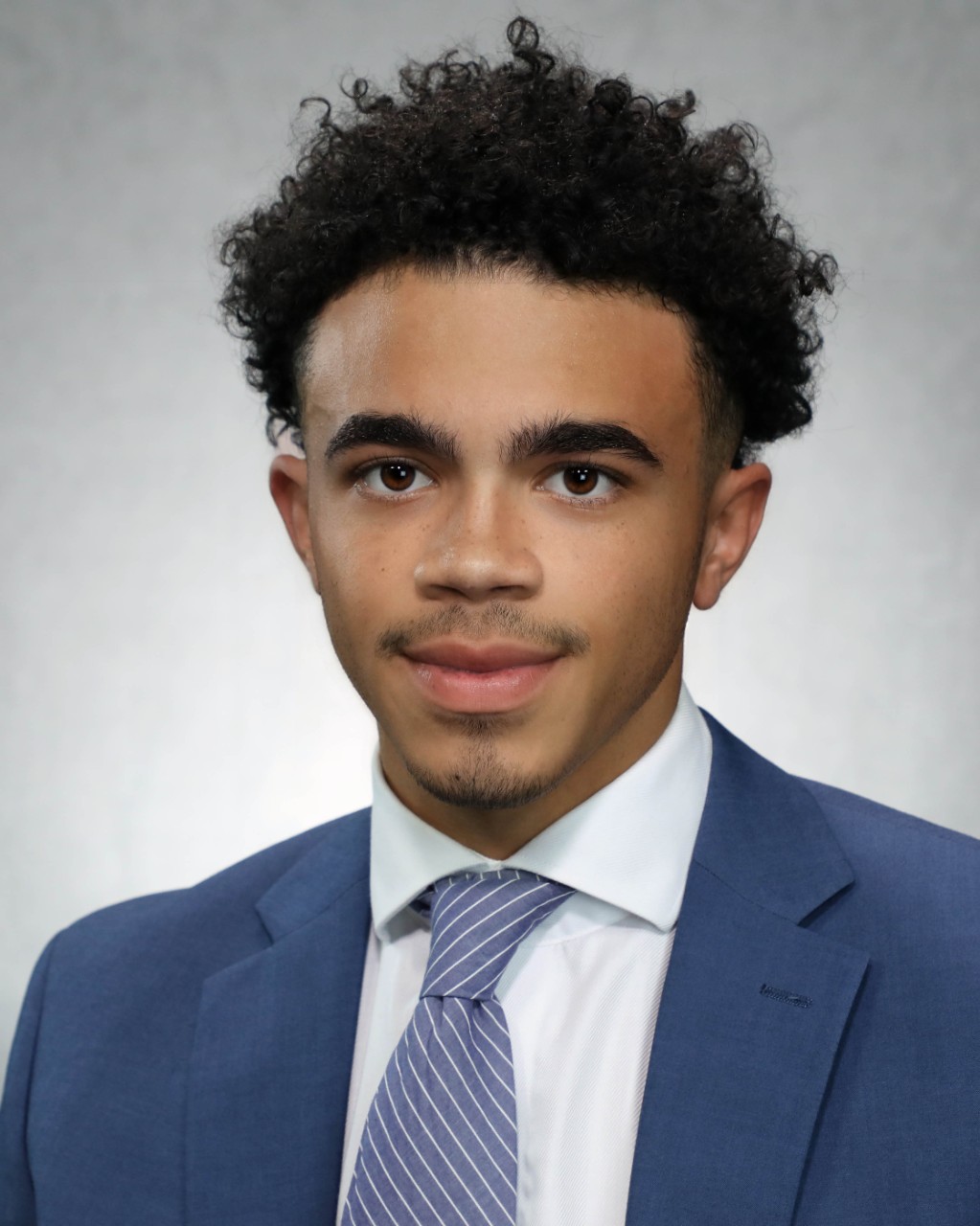 "We hope to support and amplify the transformational relationships he and MORTAR are creating with historically marginalized entrepreneurs," Castro said. "Our students are going to benefit greatly from his experience and passion for serving the community." 
Joshua Moore, BBA '23, and Prince Kalala, BBA, BS '24, are the Center's outreach and programming coordinators. The duo develops and supports interdisciplinary events, resources and programming that help build the Center's community, and they will be directly supporting Woods' work. Moore and Kalala recently met Woods for the first time.
"What I look forward to learning from Allen is how engaging in (how) entrepreneurship can bring value, joy and success, whether that's through creating a business or using the skills learned in your everyday life," Moore said. "With Allen's experience in business from an early age, he will be able to provide invaluable information, such as how to create and build a brand, as well as developing an entrepreneurial mindset. I believe it will be both useful for individuals' professional and personal lives."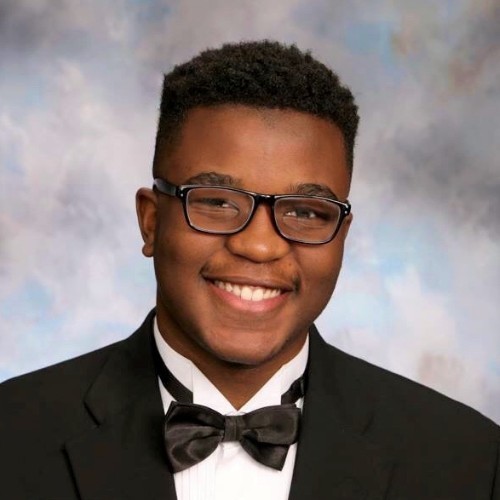 Kalala believes that with Woods, the Center will organize events that will motivate students to take action to achieve their career goals.
"An entrepreneurial mindset is a set of skills that enable people to identify and make the most of opportunities, overcome and learn from setbacks, and succeed in a variety of settings," Kalala said. "Through the several opportunities that we are building with Allen, students will have the chance to develop themselves professionally."
Through his chats with students and the Center's various programming efforts, Woods wants people to recognize that there are many different pathways to and through entrepreneurship.
"There are even some people majoring in entrepreneurship — you may not ultimately run your own company, but the skills that you're learning right now can help you in someone else's company," Woods said. "Keeping everybody's eyes open to the possibilities is a big part of my personal goal."
Featured image: Allen Woods in the Kautz Attic. Photo by Tanmay Srivastava.
Explore Entrepreneurship at Lindner and UC
All UC students interested in entrepreneurship are in luck. The Center for Entrepreneurship promotes entrepreneurship to students in any program and the Cincinnati-area startup community through curriculum, research and programming. The entrepreneurship major at the Lindner College of Business emphasizes practical issues and interactions with individuals who work with or advise firms across individual, social and corporate entrepreneurship.
1
Cincinnati Enquirer: Introducing the UC/Enquirer Price Index
September 26, 2023
The new UC/Enquirer Price Index, a joint project between the Carl H. Lindner College of Business and The Cincinnati Enquirer, revealed that the combined cost of 30 items was $240.59 for the third quarter — 0.1% more expensive than six months ago.
2
Architecture co-ops give Josh Bennett a better idea of what...
September 26, 2023
Fourth-year architecture major Josh Bennett reflects on his undergraduate experiences with co-op. Bennett hails from Louisville, Kentucky, but came to UC after a visit during his high school years. Three co-ops later he says his architectural style leans more toward the modern world.
3
Spectrum News: Rover developed at UC helps clean waterways
September 25, 2023
A University of Cincinnati Venture Lab-backed startup has developed a robot that can clean garbage, an oil spill or fish kill from waterways in a way that's safer and more effective than doing it manually, Spectrum News 1 reported.
Debug
Query for this