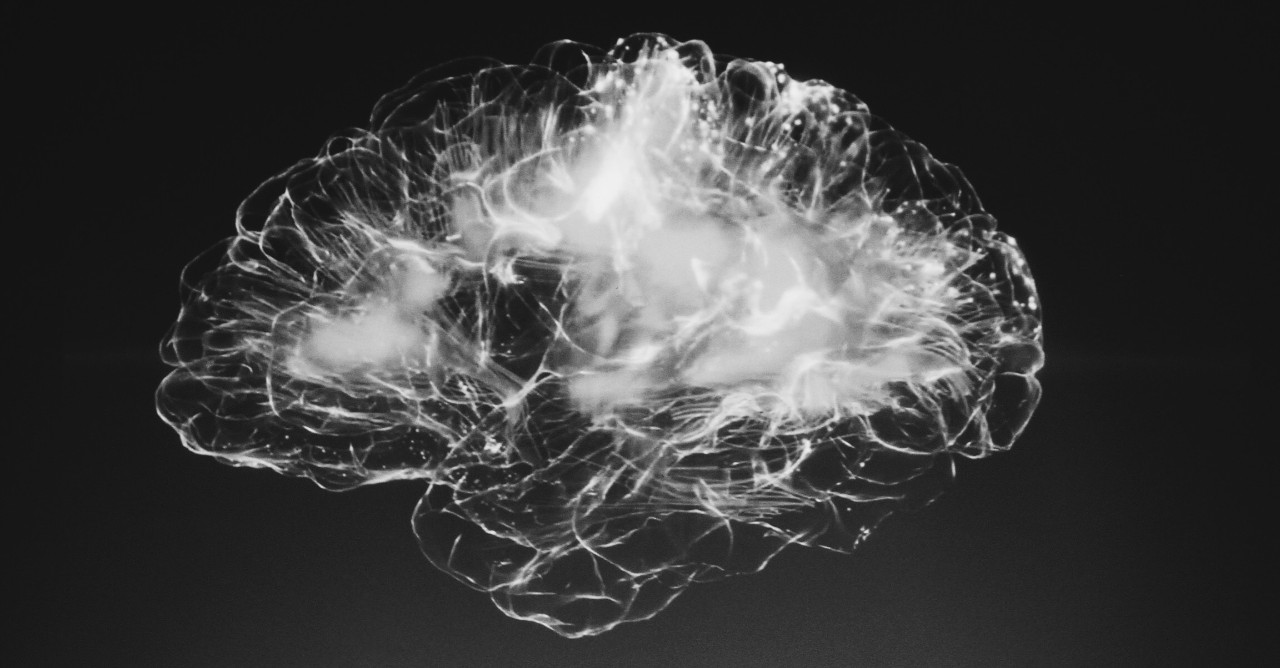 A potential new treatment for mental health disorders
Brain stimulation can help patients become 'unstuck' from negative thoughts, research finds
A University of Cincinnati researcher is examining how targeted electrical stimulation can help improve specific brain functions as a treatment for mental health disorders like anxiety or depression.
Ishita Basu, PhD, research assistant professor of neurosurgery at UC's College of Medicine, said mental health issues are often described by their symptoms, but there are typically underlying functional deficits in the brain as well that can be targeted. 
This includes functions like cognitive control, which Basu explains "is an umbrella term that describes how we make decisions, how we resolve conflict or even how we remember things. So it's a basic cognitive process that happens, and that's often compromised in a lot of psychiatric disorders."
Before coming to UC, Basu was a research instructor at Massachusetts General Hospital and co-author on a study published in November 2021 in the journal Nature Biomedical Engineering showing that model-based, targeted electrical brain stimulation can help improve patients' cognitive control. She will be expanding and furthering the research at UC.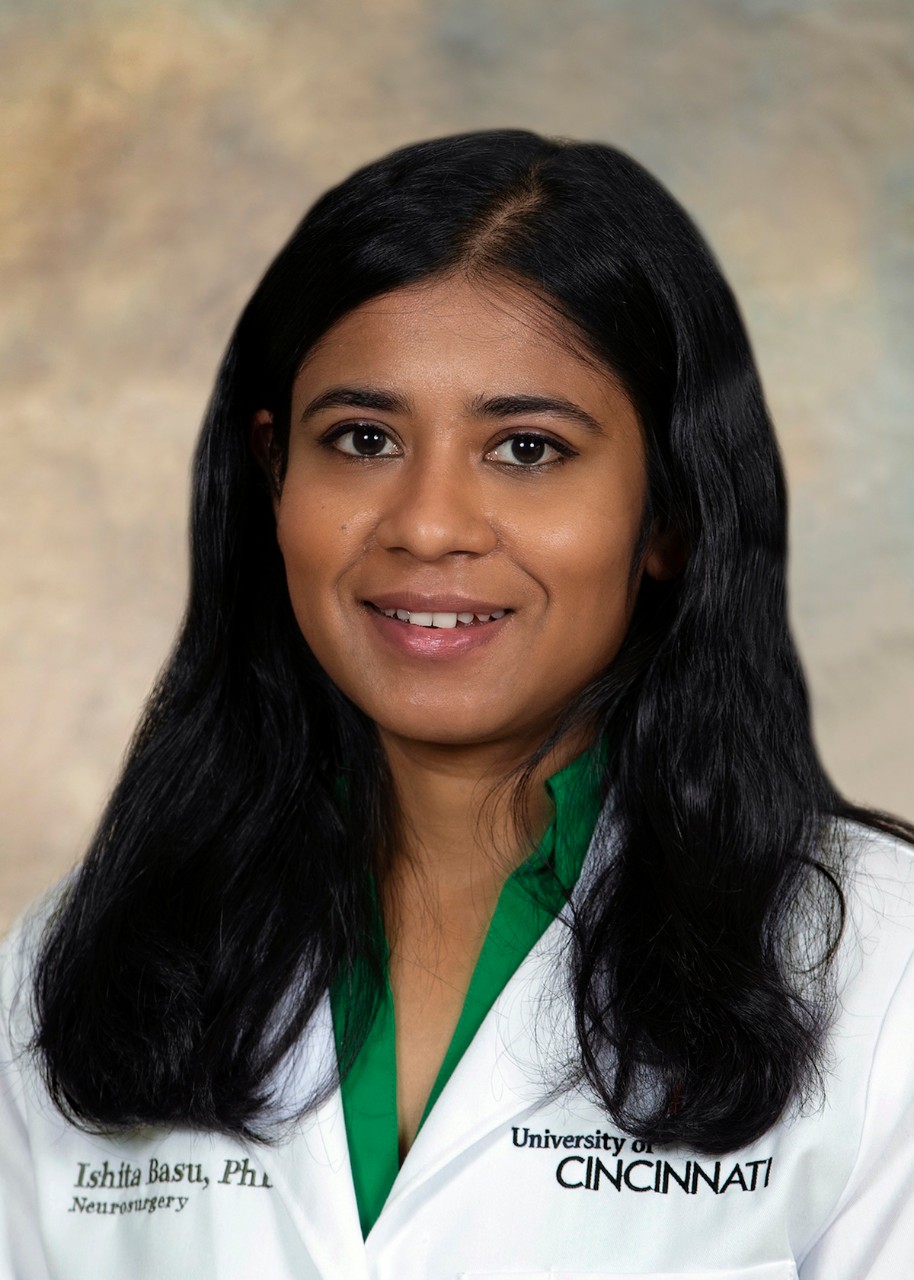 The pilot human study conducted by investigators at the Massachusetts General Hospital and the University of Minnesota Medical School looked at 21 patients undergoing brain surgery for epilepsy in a procedure that places hundreds of electrodes throughout the brain to localize seizures. These patients were chosen because the tiny electrodes can also provide data on brain signals and stimulation that is not normally possible.
Basu and her colleagues identified for the first time that when the area of the brain responsible for cognitive control was stimulated with small amounts of electrical energy, patients' cognitive control functions were improved. 
In practice, Basu said impaired cognitive control can look like a patient with depression who becomes stuck in a negative thought pattern. The electrical stimulation helps the patient become "unstuck" from the negative thoughts, she said. 

"They are not flexible enough to get past that roadblock in those scenarios," Basu said of patients. "If we have some stimulation that can nudge them to overcome that, that might actually lead them towards a more healthy behavior."
I'm seeing if we can actually design a more data-driven approach to design these therapeutics.
Ishita Basu, PhD
Some patients in the study reported their anxiety got better following the stimulation because they could more easily shift their thoughts from whatever was causing them stress and instead focus on the task at hand.
Basu said the research team designed a system that delivered the stimulation when required rather than administering it continuously. The study found that their system was twice as effective than stimulating at random intervals. 
"In general these mental illnesses are not present all the time," she said. "So it's important to actually figure out when to stimulate when something is not right."
The research team had funding from the Defense Advanced Research Projects Agency due to the study's relevance for veterans suffering from PTSD, anxiety and depression, but Basu said the results could be applied to anyone with mental health issues.

With her past experiences, Basu is now working to establish the same line of research into brain stimulation as a treatment at UC. She said this will include research into how less invasive brain stimulation can affect cognitive control and help treat mental health issues without requiring brain surgery or implanting electrodes.
Currently, Basu is actively recruiting epilepsy patients for a follow-up study to record brain signaling with the hope to create a predictive model of how stimulation can change the signals in the brain. 
"I'm seeing if we can actually design a more data-driven approach to design these therapeutics," Basu said.
In a parallel line of research, Basu plans to study scalp electroencephalograms, or EEGs, from patients with mood and anxiety disorders and healthy control patients to expand the research from epilepsy patients. This population group will help Basu design algorithms and models of how to administer noninvasive stimulation effectively. 
Basu said the more invasive treatment can be thought of like a cardiac pacemaker, where a physician programs the surgical implants and patients receive stimulation at any time and anywhere they are when needed. Noninvasive routes would be more hands-on, where the patient receives the stimulation at a doctor's office with the hope that it will treat symptoms for a period of time between sessions or until no longer needed.
Featured photo at top courtesy of Unsplash.
Impact Lives Here
The University of Cincinnati is leading public urban universities into a new era of innovation and impact. Our faculty, staff and students are saving lives, changing outcomes and bending the future in our city's direction. Next Lives Here.
1
WVXU: Health benefits and risks to recreational marijuana
December 1, 2023
The University of Cincinnati's LaTrice Montgomery joined WVXU's Cincinnati Edition to discuss the potential health benefits and harms associated with expanded cannabis access after Ohio voters approved legalizing recreational marijuana in the November election.
2
Local 12: New research could help treat cocaine use disorder by...
December 1, 2023
New research out of the University of Cincinnati takes a different approach to cocaine addiction. Local 12 produced a story on the study, interviewing lead researcher Andrew Norman, PhD, of the Department of Pharmacology and Systems Physiology at the UC College of Medicine.
3
CCM Dance presents 'An American in Paris + Other Works' on Nov....
November 28, 2023
CCM Dance proudly presents An American in Paris + Other Works, a lively program featuring repertoire ranging from classical ballet to modern dance. The centerpiece of the program is An American in Paris, a one-act ballet set to George Gershwin's iconic music, choreographed by guest artist Peter Davison.
Debug
Query for this