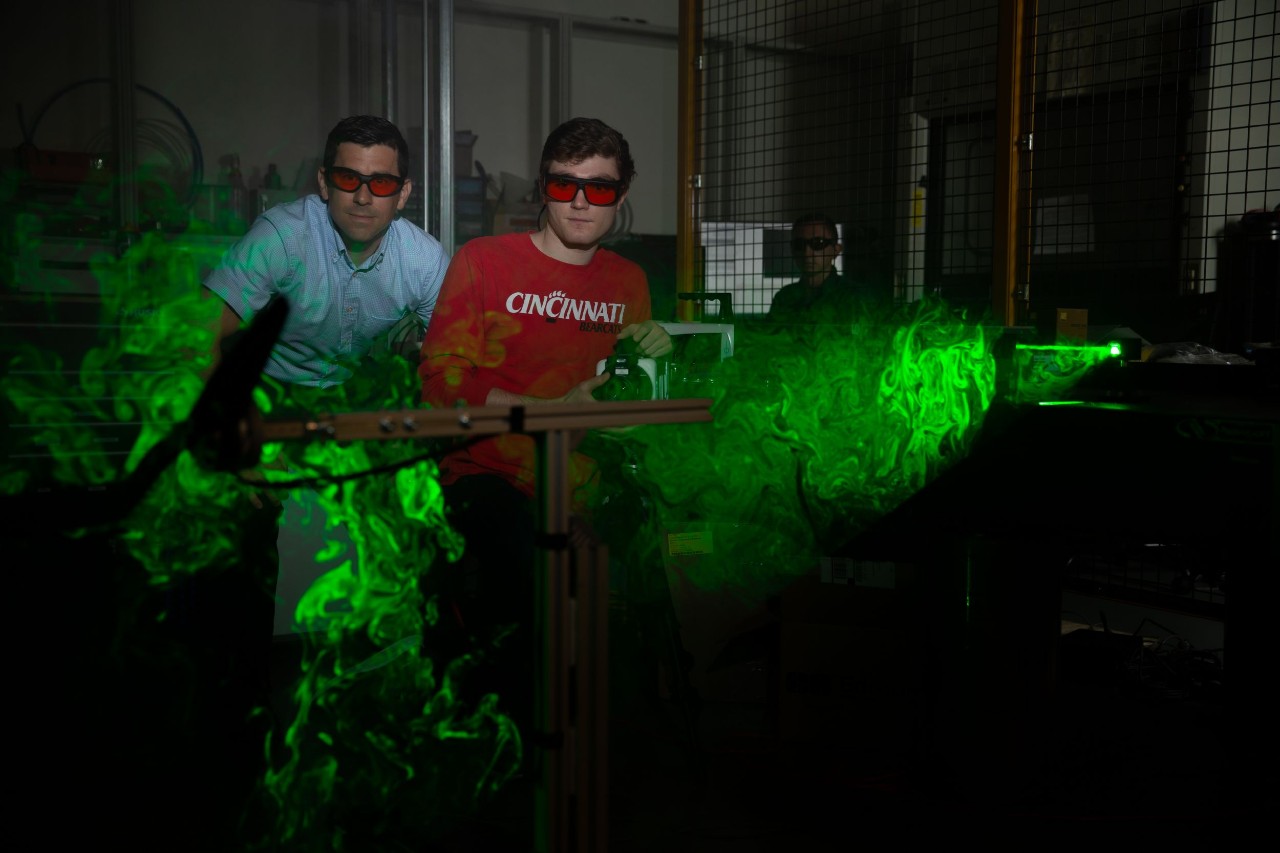 Tech Xplore: Engineers design a quieter future for drones
UC aerospace engineering students work to dampen noise from drones and flying cars
Tech Xplore highlighted research by aerospace engineering students at the University of Cincinnati to reduce the noise of drones and flying cars.
UC College of Engineering and Applied Science assistant professor Daniel Cuppoletti and his students are examining how propellers in different sizes, configurations, number and rotation can affect noise.
Students presented their research at the American Institute of Aeronautics and Astronautics' Science and Technology Forum and Exposition in January.
"I'm looking at noise from a societal impact," Cuppoletti said. "These vehicles have to be imperceptible in the environment they fly in or someone will have to take the brunt of that impact."
Cuppoletti and his students study propeller noise in an anechoic chamber lined with sound-dampening tiles.
Featured image at top: UC aerospace engineering researchers study propeller noise by using laser light to examine air vortices. Photo/Andrew Higley/UC Creative + Brand