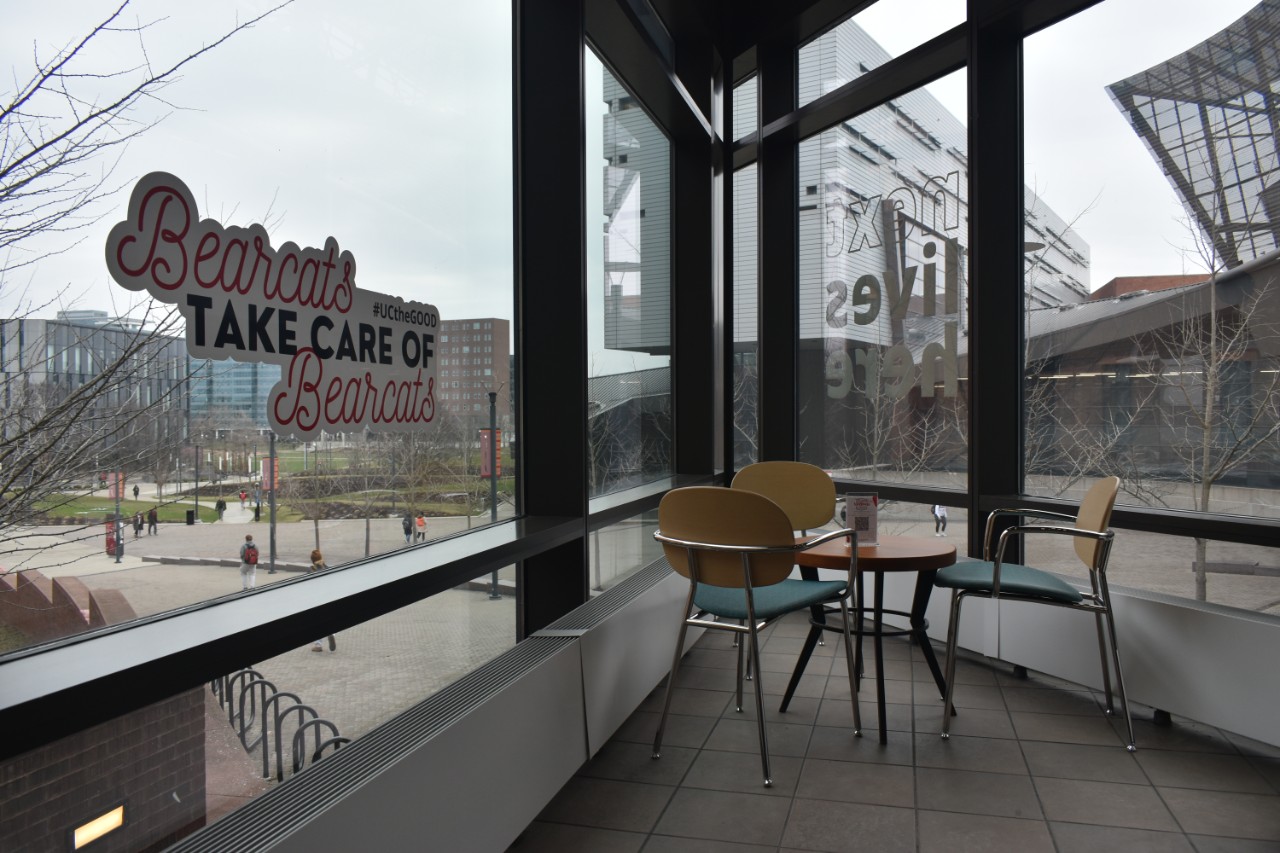 UC celebrates grand opening of Student Wellness Center
New multi-level space gives students multiple pathways to focus on mental well-being
The University of Cincinnati's new and expanded Student Wellness Center space, which opened to students last fall, celebrated its grand opening earlier this month. The team, who work to empower students to make informed decisions regarding their health and wellness through evidence-based education, inclusive resources and non-judgmental support, have seen an almost immediate impact: 96% of visitors said their overall well-being was improved after visiting the space and 75% of visitors indicated their visit made them feel less lonely.
The vision for the center's larger space with expanded services was developed following a 2019 charge from President Neville Pinto to further advance mental health support services for students. In early 2020, a group of students engaged in a "Mental Health Sprint" to brainstorm possible solutions. The students led the planning and development of the new space, and the group's vision was realized when the new center opened on MainStreet in October. "It's exciting to see the Student Wellness Center expand the services that we provide to students," shared Director Dr. Brandy Reeves Doyle. "We can provide so many more workshops and initiatives to help support student mental and overall well-being. These were dreams we had years ago and now get to put them into action."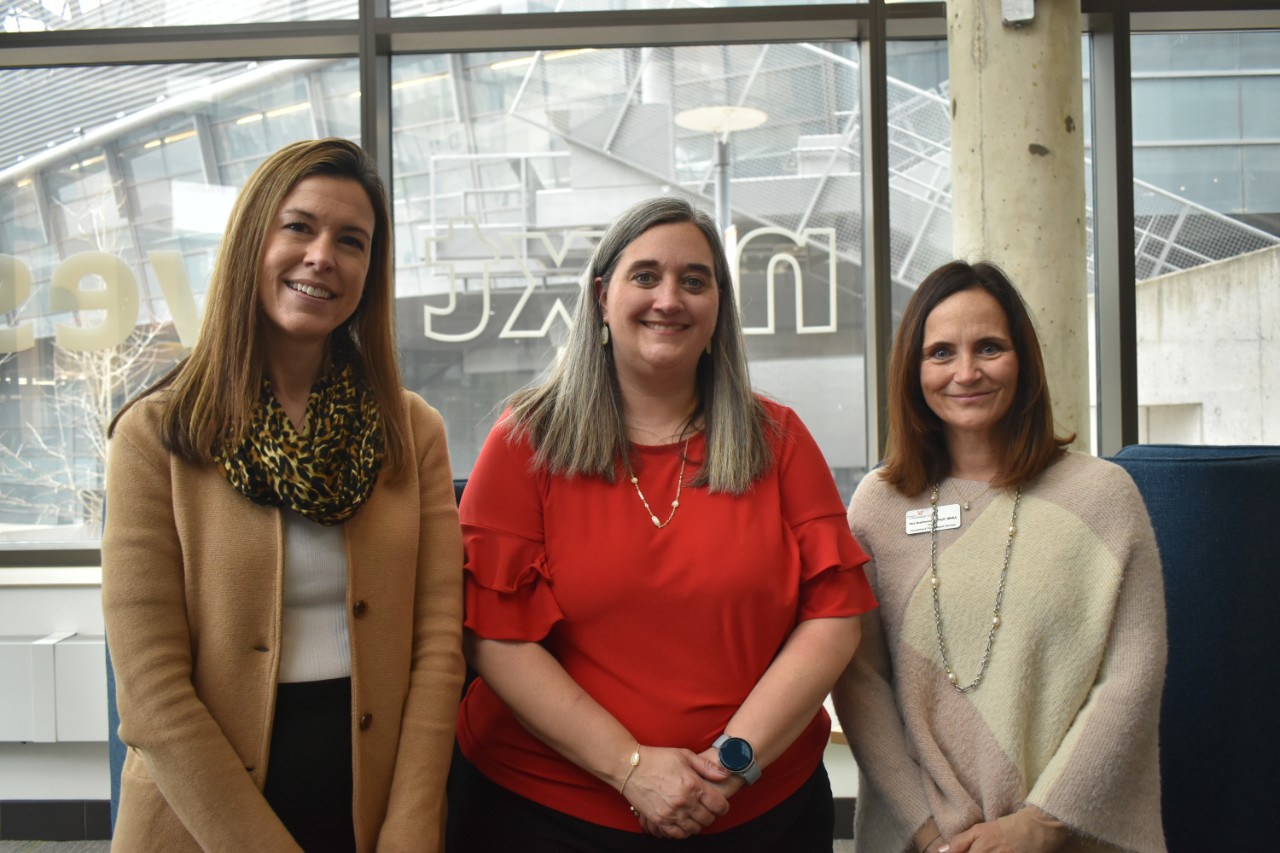 While the space has been serving students for several months, the university celebrated the official grand opening of the new location on March 9. The ceremony featured remarks by Dr. Reeves Doyle, First Lady Dr. Jennifer Pinto, Undergraduate Student Body President April Gable and Undergraduate Student Body President-Elect Isaac Smitherman. Dr. Jennifer Pinto reflected on the meaning of "standing in this space knowing it was a student-driven idea and knowing just how much impact it could have on our UC community."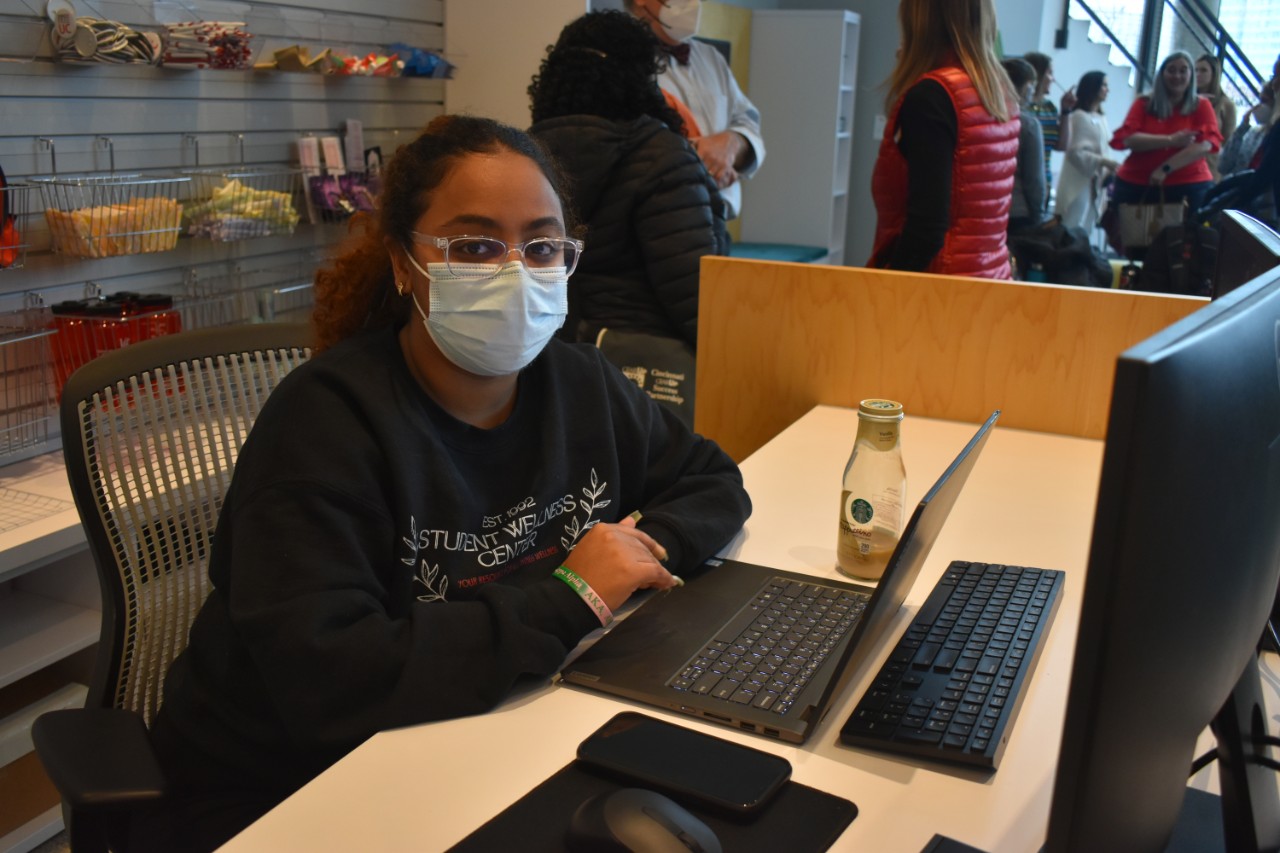 Grand opening guests explored the new multi-level space, which offers free health products, games and activities, event space and quiet reflection space. Trained student peer educators provide education and help visitors find appropriate resources. A student favorite of the new space is the bean bag chair area where one comfortable Bearcat already proclaimed he took "the best nap of his life."

The Student Wellness Center is open 10 a.m.-8 p.m. Monday through Friday. All students, staff and faculty are welcome to visit anytime at 480 Steger Student Life Center.
1
UC and GE partner to introduce high schoolers to engineering
September 21, 2023
Rising 9th and 10th graders experienced a free, weeklong, immersive engineering camp at the University of Cincinnati as part of GE's Next Engineers program. Students completed hands-on engineering design challenges while being mentored by GE Aerospace volunteers, industry professionals and current College of Engineering and Applied Science (CEAS) students.
2
UC ranked by National Academy of Inventors
September 21, 2023
The University of Cincinnati has been recognized as one of the top universities that advance innovation and invention in the United States by the National Academy of Inventors (NAI). The newest ranking list from the NAI, "Top 100 U.S. Universities Granted U.S. Utility Patents," used data provided by the United States Patent and Trademark Office to highlight the top American universities that generated utility patents. UC was ranked No. 72.
Debug
Query for this