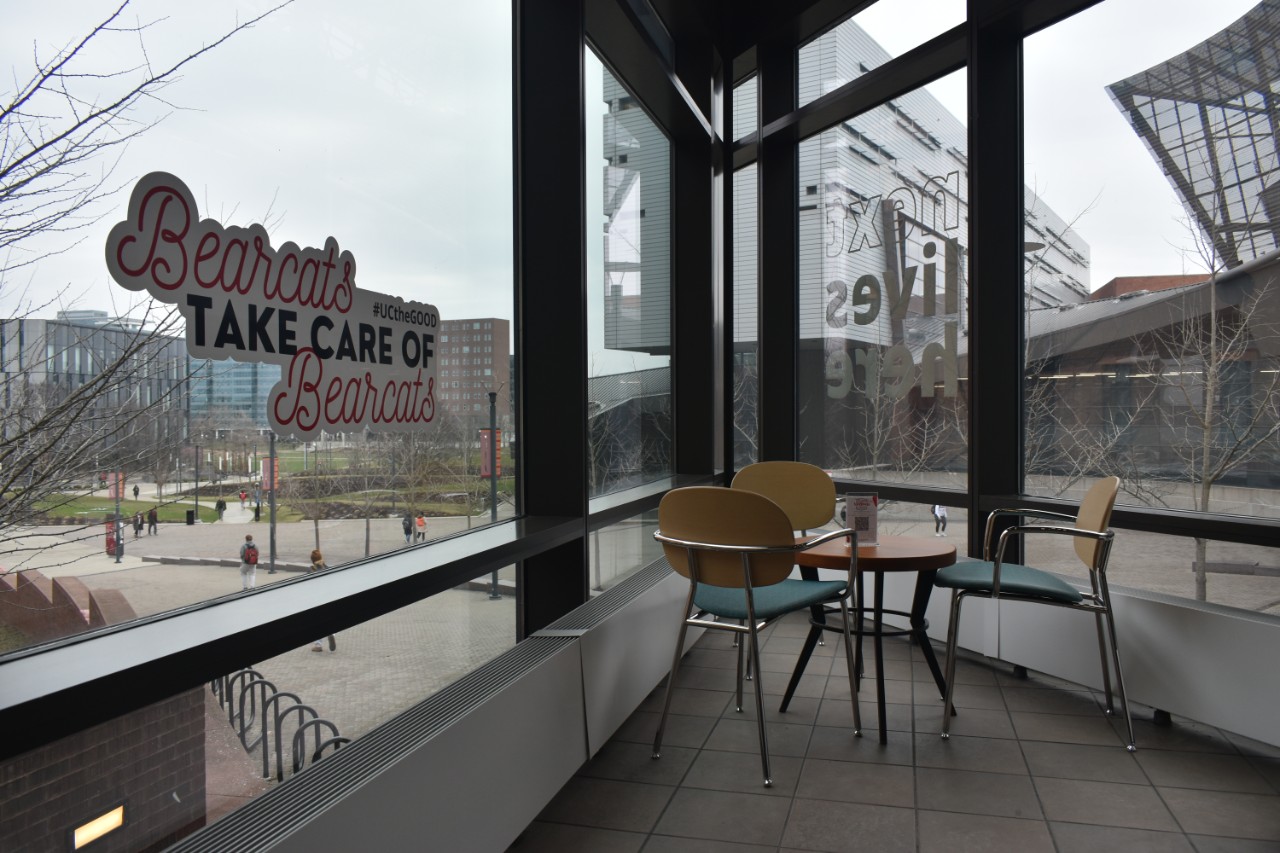 UC celebrates grand opening of Student Wellness Center
New multi-level space gives students multiple pathways to focus on mental well-being
The University of Cincinnati's new and expanded Student Wellness Center space, which opened to students last fall, celebrated its grand opening earlier this month. The team, who work to empower students to make informed decisions regarding their health and wellness through evidence-based education, inclusive resources and non-judgmental support, have seen an almost immediate impact: 96% of visitors said their overall well-being was improved after visiting the space and 75% of visitors indicated their visit made them feel less lonely.
The vision for the center's larger space with expanded services was developed following a 2019 charge from President Neville Pinto to further advance mental health support services for students. In early 2020, a group of students engaged in a "Mental Health Sprint" to brainstorm possible solutions. The students led the planning and development of the new space, and the group's vision was realized when the new center opened on MainStreet in October. "It's exciting to see the Student Wellness Center expand the services that we provide to students," shared Director Dr. Brandy Reeves Doyle. "We can provide so many more workshops and initiatives to help support student mental and overall well-being. These were dreams we had years ago and now get to put them into action."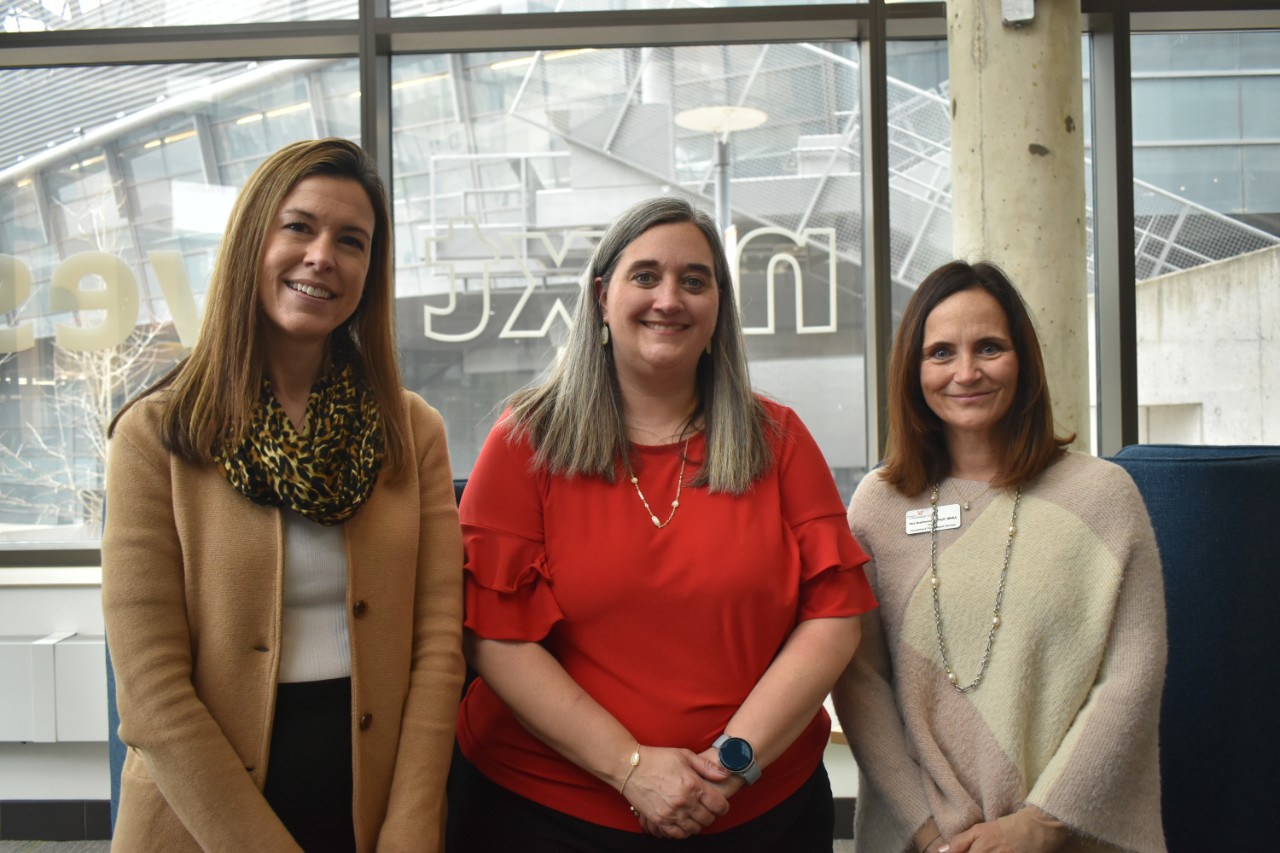 While the space has been serving students for several months, the university celebrated the official grand opening of the new location on March 9. The ceremony featured remarks by Dr. Reeves Doyle, First Lady Dr. Jennifer Pinto, Undergraduate Student Body President April Gable and Undergraduate Student Body President-Elect Isaac Smitherman. Dr. Jennifer Pinto reflected on the meaning of "standing in this space knowing it was a student-driven idea and knowing just how much impact it could have on our UC community."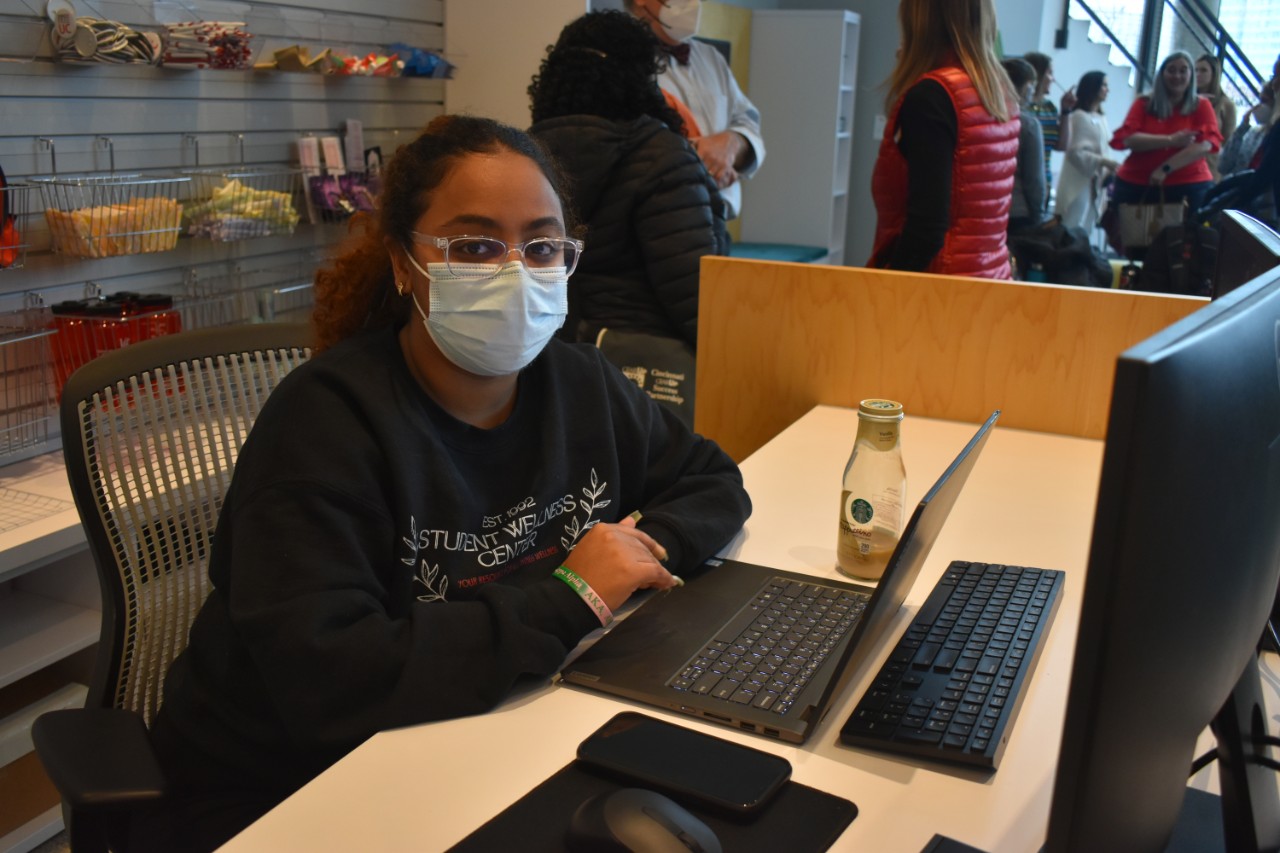 Grand opening guests explored the new multi-level space, which offers free health products, games and activities, event space and quiet reflection space. Trained student peer educators provide education and help visitors find appropriate resources. A student favorite of the new space is the bean bag chair area where one comfortable Bearcat already proclaimed he took "the best nap of his life."

The Student Wellness Center is open 10 a.m.-8 p.m. Monday through Friday. All students, staff and faculty are welcome to visit anytime at 480 Steger Student Life Center.
1
Cincinnati Edition: U.S. joins a growing number of governments...
March 24, 2023
TikTok has 1.5 million users in the United States, and is currently under review by the U.S. congress. The Chinese company has been accused of aggregating data for nefarious purposes, as it is ultimately controlled by the Chinese Communist Party. Cyber security expert Richard Harknett was a guest speaker on "Cincinnati Edition" to discuss measures that might be, or should be, taken to protect Americans privacy and national security
2
Narrowing the digital divide for health care
March 24, 2023
Many parts of rural America with less access to health care also have limited broadband internet that could help them take advantage of increasingly popular online health services.
3
P&G alum revs up gaming scene in UC Esports Lab
March 24, 2023
In September 2021, Brad Walsh became the coordinator for the University of Cincinnati Esports Lab, which opened the following August inside the 1819 Innovation Hub. Prior to this role, Walsh had 30 years of experience in process development as a technical director managing intellectual property at Procter and Gamble.
Debug
Query for this