CCM shares 2022 alumni and distinguished service awards
The college recognizes alumni and community members for their achievements and support
UC's College-Conservatory of Music is proud to present alumni and distinguished service awards to outstanding members of our community at the end of each academic year. The 2022 awards are presented to five accomplished alumni and one dedicated patron in a private virtual event as well as during the CCM's Graduation Convocation Ceremony on Friday, April 29. 
Our newest graduates join a global network of more than 14,000 living CCM alumni. In addition to our newest degree recipients, CCM also acknowledges this year's alumni and distinguished service award recipients, read more about each award winner below:
Earl Rivers (DMA Choral Conducting, '76): A member of the CCM community since 1970 and a faculty member since 1973, Rivers retired from his longtime position as professor of music and director of choral studies in 2020. This year, he receives the Dean's Medal to honor his outstanding leadership, professional accomplishments and dedication to training the next generation of choral leaders.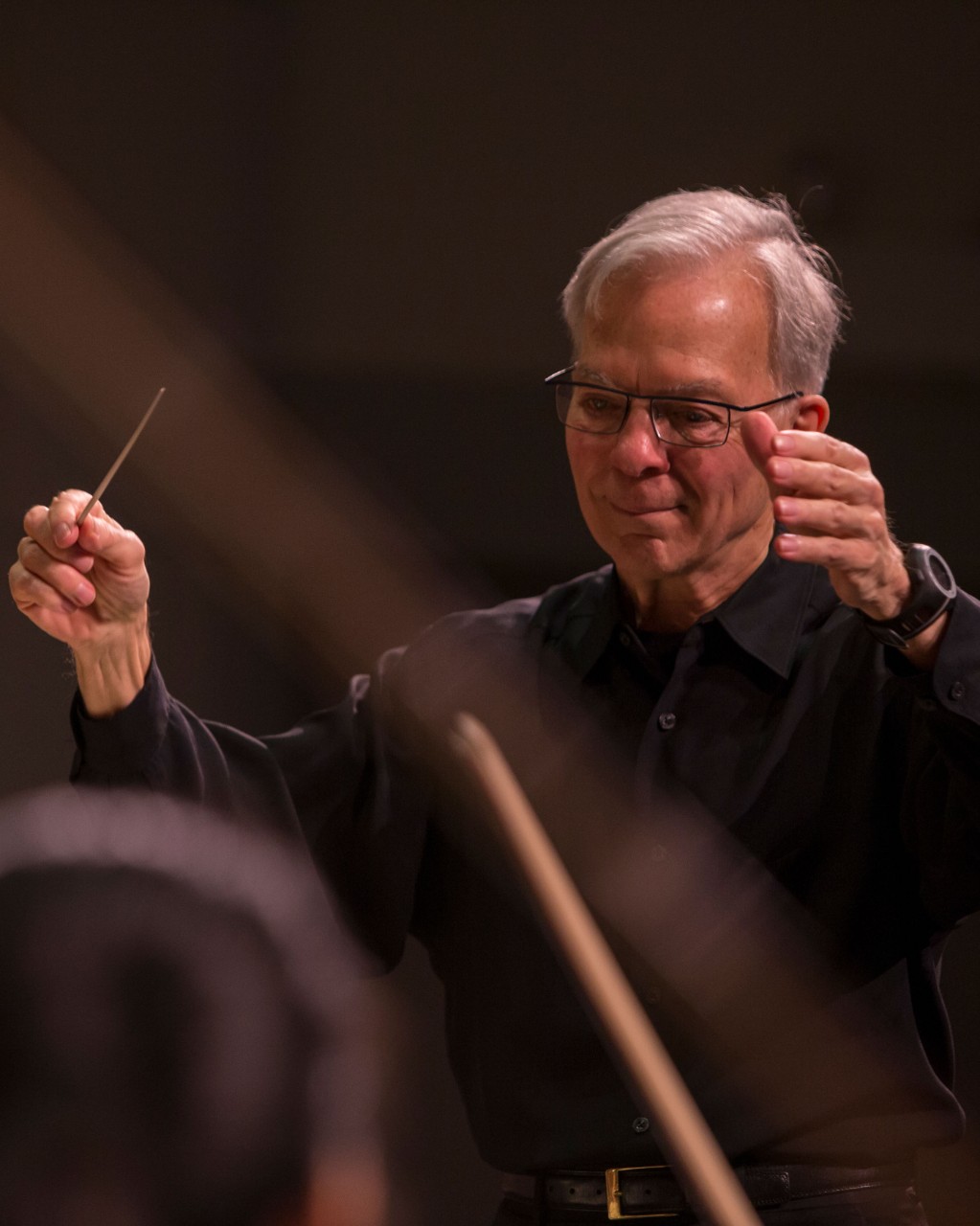 A CCM faculty member for 47 years until his retirement in 2020, Earl Rivers served as professor of music and director of choral studies, teaching over 300 master's and doctoral students and lifting the graduate conducting program to national renown. At the time of his retirement, he shared some of his favorite memories of CCM: 
"My favorite memories at CCM include the staged productions we accomplished of J.S. Bach's St. John Passion and St. Matthew Passion, and of Honegger's Joan of Arc at the Stake — all staged by talented student directors in CCM's Opera Stage Directing Artist Diploma Program. These productions prepared CCM's student singers, instrumentalists, conductors, and technical theatre majors to become leaders in the next generation of performers in staged productions of concert works and oratorios."
For 20 years he was Music Director and Conductor of Cincinnati's Vocal Arts Ensemble, and has been Director of Music at Knox Presbyterian Church since 1974. The recipient of many national awards hailing his lifetime of contributions to the choral arts, Earl has taught and conducted master classes on three continents, led numerous festivals at Carnegie Hall, and developed programs for conventions of the American Choral Directors Association. He was the Artistic Director for the 2012 World Choir Games. 
Earl is also featured on a new mural in Cincinnati commissioned by the UC Alumni Association for the 2022 alumni celebration. The new musical is painted on the side of a building at 1430 Vine Street and will remain on display through March 2023. Learn more on the UCAA website.
Distinguished Service Award
Sue Friedlander: Sue Friedlander and her late husband, Bill, were dedicated patrons of the arts in the Greater Cincinnati community, and Sue's leadership and philanthropy continue to influence the transformation of countless organizations. We recognize the tremendous impact of her generosity with this year's Distinguished Service Award.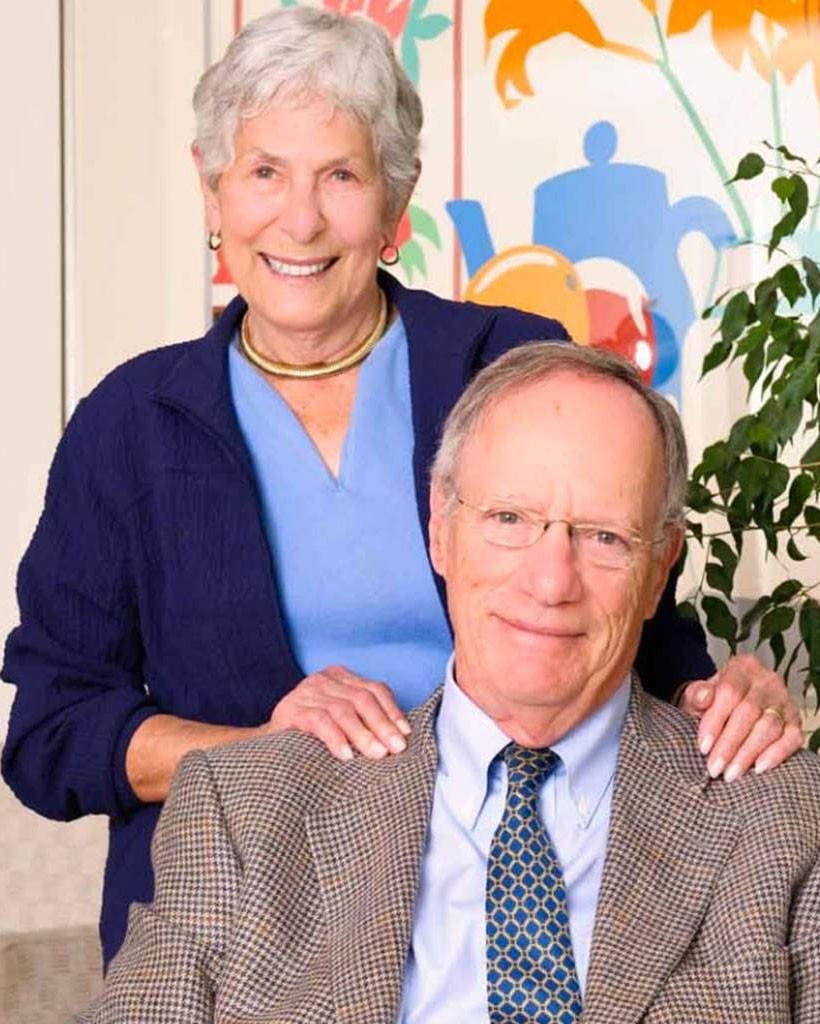 Sue Friedlander's love of chamber music began with the world-renowned LaSalle Quartet, CCM's storied string quartet-in-residence from 1953 to 1988. Over the years Sue and her husband, Bill, remained close to the Amernet Quartet and supported appearances of various chamber music groups. After hearing a remarkable young ensemble, the Ariel Quartet, their passion for chamber music was again reignited. Along with Evi and Walter Levine, Bill and Sue Friedlander drove the highly successful initiative to bring the Ariel Quartet to Cincinnati as CCM's string quartet-in-residence.
Never content simply to support programs for their own personal enjoyment, the Friedlanders sought to bring world-class musicians to CCM in order to share their love of music with a wider audience of all ages and interests. In addition to their many efforts on behalf of CCM, Sue and Bill were also dedicated patrons of the arts in the Greater Cincinnati community, leading a record-setting endowment campaign for the Cincinnati Symphony Orchestra. Following Bill Friedlander's passing in 2014, Sue's leadership and philanthropy continue to influence the transformation of countless organizations. The impact of her generosity is immeasurable.
Distinguished Alumni Award
Karen Olivo (BFA Musical Theatre, '21): Karen Olivo is an accomplished educator, advocate and performer. They have impressed Broadway audiences for decades, receiving numerous honors including a Tony Award. They are an outspoken advocate for equity, inclusivity and accountability within the theatre community and have created educational opportunities to foster the next generation of talent. We are honored to have KO as part of the CCM community and celebrate their outstanding contributions to the performing arts with this year's Distinguished Alumni Award.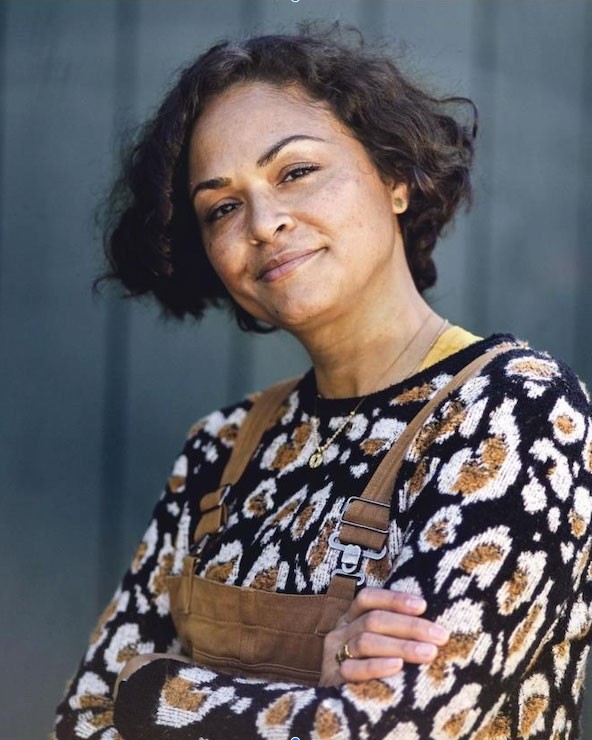 Karen Olivo (KO) began their studies at CCM in 1994, before an early departure to make their Broadway debut in Rent. KO also originated the role of Vanessa in Lin-Manuel Miranda's In the Heights, for which they received the 2009 Tony Award for Best Featured Actress in a Musical. KO returned to CCM to mentor the next generation of musical theatre stars and completed their BFA in 2021. Musical Theatre Professor Diane Lala nominated KO to receive the 2022 Distinguished Alumni award:
"All the performing is obviously impressive. But what is even more impressive is the way they have embraced giving and nurturing the next generation of artists," Lala wrote in her nomination. "KO is now focused on teaching. They have co-created Mosaic Training, a bi-annual 8 week workshop for young artists to build community and engage in training free of charge in partnership with Project Broadway and Broadway workshops. Their love for what they do and their care of our musical theatre students is very special."
CCM graduate student Jaime Sharp reached out to KO to ask about their experience at CCM and any advice they'd like to share for current students:
What advice for you have for current CCM students and for the class of 2022? 
KO: My advice for all students would be to be clear about how you want your work in the arts to be used. A lot of times we think we can only follow in other footsteps rather than paving a way that has yet to be illuminated. 
Share a favorite memory from your time at CCM. Was there a specific instructor, class or student who impacted you the most? 
KO: I fondly remember working with and adoring my Freshmxn acting teacher, Lucinda Holshue. She was kind, empathic, intense and overall encouraging. 
What are you currently working on? Are there any upcoming performances or projects that you are involved in that you would like to share?
KO: Currently, I am working at furthering my knowledge of Industrial Organizational Psychology, Systemic Oppression that is hidden in policies and how to organically foster community in the classroom.  
Isabella Byrd (BFA Lighting Design and Technology, '09): Isabella Byrd is an accomplished New York City-based Lighting Designer. Her fresh and creative vision has won her awards in the U.S. and in the U.K. Recent recognition of her designs include the 2020 Lucille Lortel Award for Heroes of the Fourth Turning, as well as a 2019 Obie for her work on Light Shining in Buckinghamshire. We are proud to recognize her accomplishments at CCM with this year's Young Alumni Award.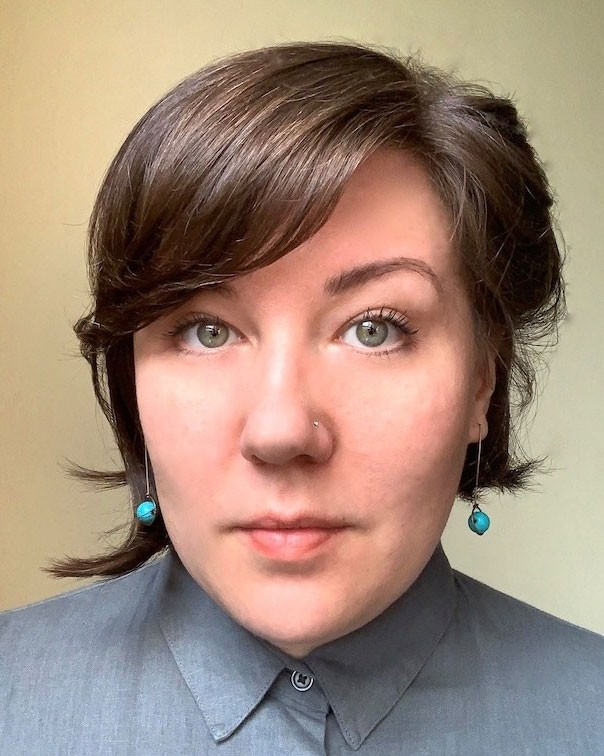 CCM Lighting Design and Technology Professor Sharon Huizinga nominated Isabella Byrd for the Young Alumni Award on account of her award-winning design work for the stage and beyond.
CCM graduate student Alexandra Doyle spoke with Isabella about her time at CCM, recent projects and advice for aspiring creative artists:
Share a favorite memory from your time at CCM. Was there a specific instructor, class or student who impacted you the most?
Isabella Byrd: My most potent memories from CCM are rooted in the camaraderie and friendships I gained while in school. Together, we had equal amounts of fun and learning experiences, and I relish this fact! 
What are your favorite projects you've worked on since your time at CCM?
Isabella Byrd: I've been able to work on a variety of projects both very small and quite big since graduating in 2009. When I was younger in NYC, I was able to assist in designing some plays, including the world premiere production of The Flick by Annie Baker, a production of Othello starring David Oyelowo and Daniel Craig, and The Hairy Ape. Many of those experiences paved the way for my own full design career, with favorites including close collaborations on many Will Arbery plays, such as Heroes of the Fourth Turning and PLANO. Most recently I had the surreal honor of lighting the latest revival of Cabaret in London's West End. A true dream job! My favorite jobs are the projects that have led to long, growing friendships.
What are you currently working on? Are there any upcoming performances or projects that you are involved in that you would like to share?

Isabella Byrd: I've had the luck of working on a few projects overseas in London recently. I just re-teched Cabaret and am currently designing the play DADDY by Jeremy O. Harris.  It's a production we did in 2019 in New York and, after pandemic pauses, are mounting here in London.
What advice do you have for current CCM students and for the class of 2022?
Isabella Byrd: Release competition and expectations from your creative process.  Easier said than done... but focusing on the work at hand and bringing your honest instincts and kindness to work will open up new avenues. And don't work for people who don't respect you on a human-to-human level. Every person contributing to a project deserves equal respect and patience. When making art, nothing is so critical that one should surpass kindness.
Evan Mack (MM Piano '05, DMA Piano, '08): Evan Mack's impressive career includes writing numerous original songs and operas. His works have been performed from coast to coast to rave reviews leading him to be named "2018 Professional of the Year" by Musical America. CCM recognizes Evan's achievements with this year's Young Alumni Award, and we look forward to seeing where his career will take him next.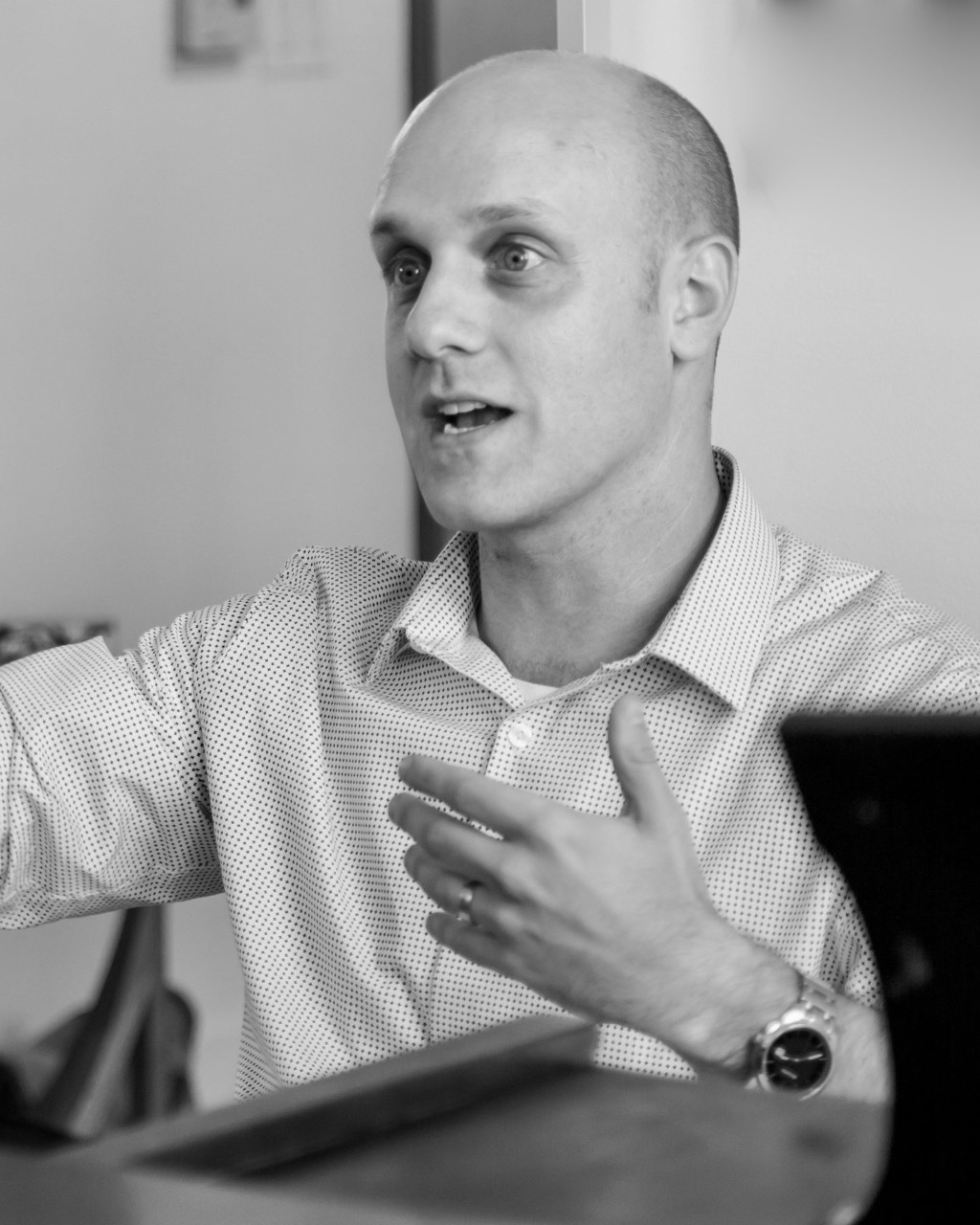 Nominated for the Young Alumni Award by Division Head of Keyboard Studies and CCM Piano Professor Michelle Conda, Evan Mack is an accomplished composer and pianist specializing in vocal music, including operas and choral works. His first opera, Angel of the Amazon, premiered in 2011 and Mack wrote not only the music but also the libretto. He has written numerous operas since then, often in partnership with librettist Joshua McGuire and is a senior teaching professor at Skidmore College.
CCM graduate student Alexandra Doyle chatted with Mack about his time at CCM and his life as an in-demand composer.
Share a favorite memory from your time at CCM. Was there a specific instructor, class or student who impacted you the most?
Evan Mack: Two instructors were crucial during my time at CCM. Michael Chertock has been a mentor since day one. He continues to give me great advice and certainly helped me a ton as I was starting out my career. Michelle Conda was such a great guide in how to teach students of all levels and has been crucial in shaping the way I teach today.
As for a favorite memory, it's the small ones. A great lesson with Michael Chertock, running into Donna Loewy in the hall and sharing a quick bit of the days happenings, laughing with Joshua McGuire before his guitar recital because he wore a tux and I wore a suit and was rightfully admonished, or taking an Alexander technique class with my then-fiancé, now wife, who was studying biology.
What are your favorite projects you've worked on since your time at CCM?
Evan Mack: At CCM, I studied piano performance, composition and music theory. While I was finishing my DMA in piano performance, I heard about Sr. Dorothy Stang and started diving into her story, which ultimately became my first opera, Angel of the Amazon. Since then, I've been fortunate to have five main stage operas written and produced. One highlight was a sold-out performance at the Palace Theatre for mine and Joshua McGuire's opera, Roscoe. It was an adaptation of Pulitzer Prize-winning author William Kennedy's novel, and the performance was an orchestral premiere with the Albany Symphony starring Deborah Voigt. Another would be my children's opera, Lucinda, which has been seen by close to 30,000 children — to witness them experience live theatre with such awe and wonder is thrilling.
What are you currently working on?
Evan Mack: Samford University has commissioned a new children's opera to premiere in 2023/24. My latest project to launch is the musical version of Yeltsin in Texas! It premiered as a one act opera but is now a 90-minute musical comedy. It's about Boris Yeltsin, a Soviet VIP, who made an unscheduled stop at a grocery store in Texas, and it changed the history of the world. He renounced communism in the parking lot because of the bounty in a common grocery store. In essence, it was Jello Pudding Pops that took down the USSR!
Also, my choral work "The Cure at Troy," a setting of the Seamus Heaney poem often quoted by President Biden, will receive a world premiere at Carnegie Hall on May 27.
What advice do you have for current CCM students and for the class of 2022?
Evan Mack: Utilize the talent around you, whether that's to collaborate, or try out a piece, or give you feedback. It creates long-lasting connections, and, as you grow in your career, they will continue to be your "go-to" people. I think about how José Rubio was in the keyboard skills class I was teaching as part of my assistantship under Michelle Conda. I asked him for his advice on a new aria I was writing, and he even presented some of the songs in their earliest form in front of a small crowd in Cincinnati. He went on to debut the male lead in the opera, tours with it yearly, and continues to be one of the first eyes on any music I write — with hopes of him singing it, or just as a talented, skilled friend giving honest feedback.
Felipe Morales-Torres (BM Bassoon and Music Education, '12; MM Music Education, '20): Felipe Morales-Torres is a performer and educator who has shared his talents with students and audiences locally and internationally. Felipe strives to engage diverse student musicians and make quality opportunities accessible to them. CCM applauds his dedication to the performing arts and is proud recognize his work with this year's Young Alumni Award.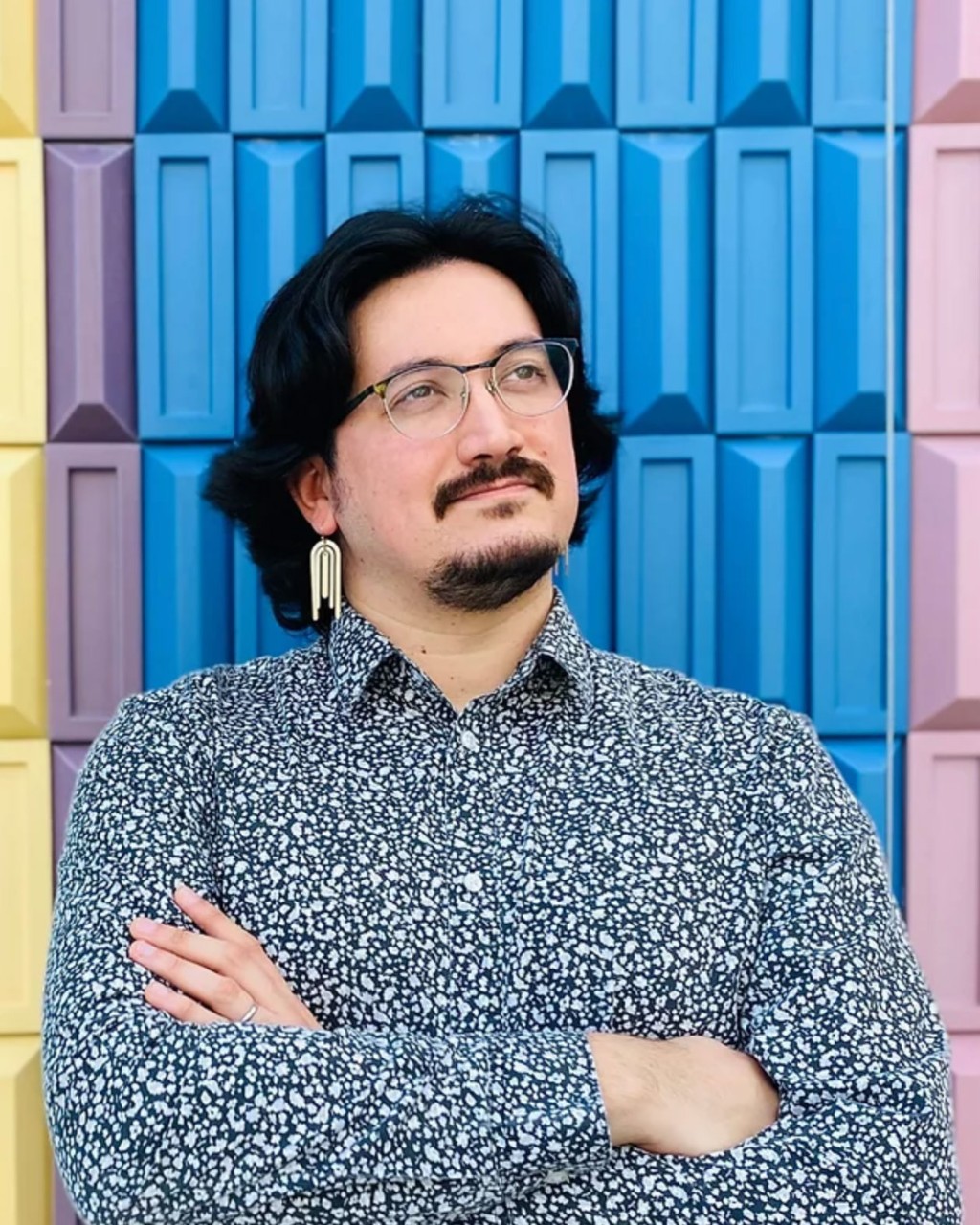 CCM alum Felipe Morales-Torres was nominated for the 2022 CCM Young Alumni award by CCM Professor Amy Beegle and Professor Betty-Anne Gottlieb. The orchestral conductor and educator currently leads the Cincinnati Youth Orchestras and the Louisville Youth Orchestra.
Following his undergraduate studies at CCM, Felipe earned the title of Ohio String Teachers Association's Young Teacher of the Year in 2014. In addition, he was awarded the district's Most Influential Teacher Award in 2015 and 2017. He has also appeared as a recent guest conductor for the National Symphony Orchestra of Chile.
"Mr. Morales-Torres is a shining example of CCM's best and brightest performers and educators who has served local and international communities," Professor Amy Beegle wrote in her nomination. "His dedication to diversity and social justice is strong...just one example is that he provided training in Spanish to professional string players in need of classroom teaching skills to provide music education opportunities in impoverished communities to San José, Costa Rica."
Felipe returned to CCM in 2017 to pursue a graduate degree in music education and orchestral conducting under Aik Khai Pung. He describes himself as a Latin-American teaching artist who, "is driven to engage diverse student musicians and to make quality opportunities accessible to them." Along with his current engagements, he has collaborated with Sphinx Virtuosi and several El Sistema outreach programs. 
"Felipe is a unique candidate for this honor due to his membership in multiple marginalized communities. He is thoughtful and honest in his approach and also strives to think in ways that challenge the norm and take social justice into account, doing so in a professional and engaging fashion," Professor Betty-Anne Goettlib wrote in her nomination. "Felipe is exactly the kind of CCM graduate we want to represent our programs, our college and our university."
Learn more about Felipe on his professional website.
Spotlight written by CCM graduate student Jaime Sharp.
The UC Alumni Association exists to serve the University of Cincinnati and its 327,000+ alumni across the United States and throughout the world. Whether you're just starting out in your career or you're an established professional looking to help out a new graduate, we offer a broad range of opportunities to Bearcat alumni.
Stay in touch and stay connected at alumni.uc.edu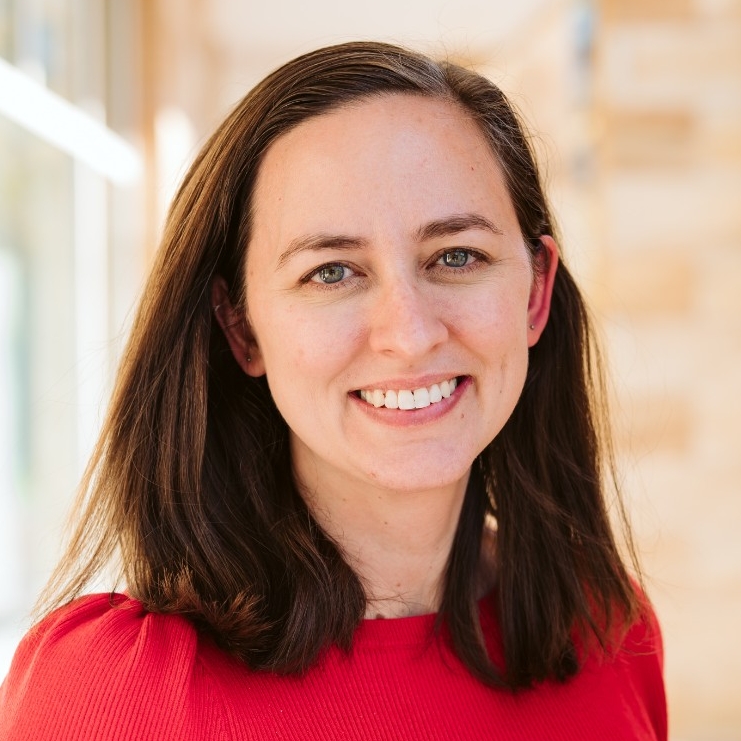 Ellen Stedtefeld
Program Director of Alumni & Donor Experience, College-Conservatory of Music and College of Design, Architecture, Art, and Planning
Featured image at the top: A mural in CCM's Mary Emery Hall.
1
Clifton Court Hall grand opening garners detailed media coverage
September 20, 2023
The University of Cincinnati celebrated the opening of Clifton Court Hall on Tuesday, Sept. 19, with a ribbon cutting, attended by approximately 200 administrators, faculty, staff and students. The event was covered by multiple media outlets.
2
'Sweet Charity' musical rom-com runs Sept. 28-30 at CCM
Event: September 28, 2023 12:00 AM
University of Cincinnati College-Conservatory of Music (CCM) Musical Theatre opens its 2023-24 season with Sweet Charity, a zany romp through the ups-and-downs of the life of a dance hall hostess in New York City. The musical, which premiered on Broadway in 1966 and was later adapted into a movie starring Shirley MacLaine, runs September 28-30 in the Patricia Corbett Theater. Tickets are on sale now through the CCM Box Office.
3
Ariel Quartet opens season with chamber favorites on Sept. 26
Event: September 26, 2023 7:30 PM
The UC College-Conservatory of Music's resident professional ensemble, the Ariel Quartet, opens their 2023-24 season with a jovial evening of long-standing fan favorites at 7:30 p.m. on September 26 in Robert J. Werner Recital Hall. Get your tickets now through the CCM Box Office!
Debug
Query for this