New sites available now on Bearcats Landing
Visit the new sites launched on Bearcats Landing at my.uc.edu (UC login required)
What is Bearcats Landing?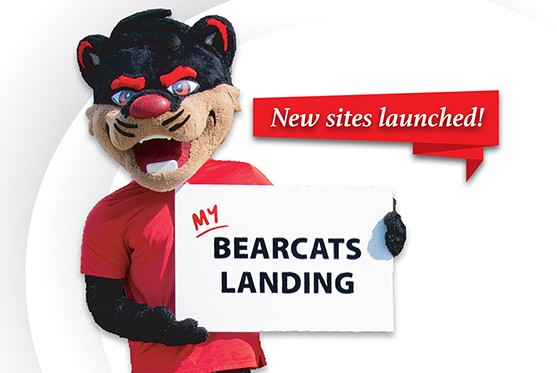 Bearcats Landing is a desktop and mobile-friendly platform that develops and strengthens university-wide partnerships to support our future-facing evolution. It provides UC faculty and staff with the role-based tools and resources they need to increase communication and engagement.
Bearcats Landing is UC's employee home base to read news and announcements, discover events and workshops, and find information essential to keeping the university running smoothly. It works to strengthen our professional community and capitalizes on our workplace diversity to empower individuals to be leaders in workplace. Even as our community grows more remote, we are still connected through the information-sharing and collaboration that takes place on Bearcats Landing.