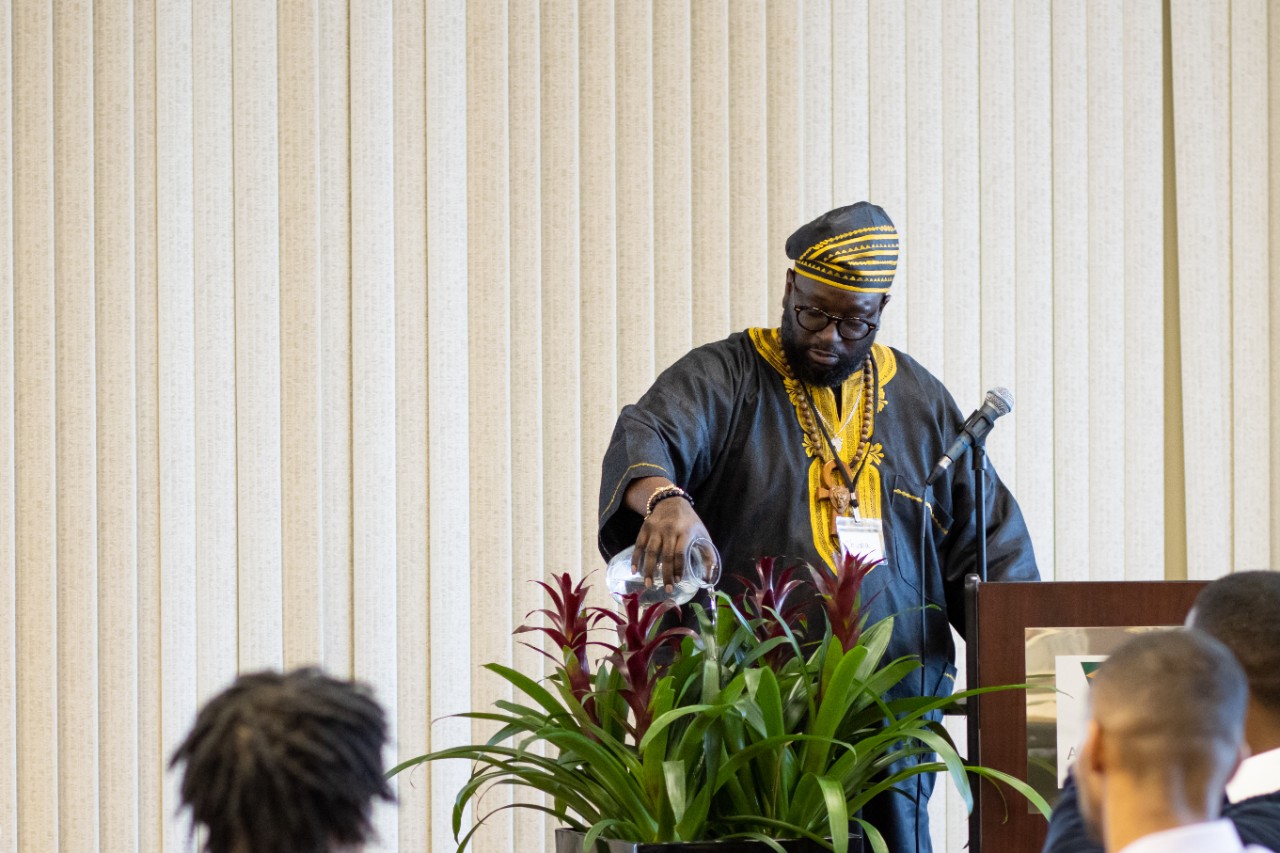 WLWT: UC's African-American/Black Male Staff Organization hosts daylong summit to discuss challenges in higher education
Summit activities held at the African-American Cultural and Resource Center
The African-American/Black Male Staff Organization hosted a daylong summit Saturday, April 2 to address issues Black men are facing in higher education. A keynote address discussed the power of organization and unity. Workshops tackled topics ranging from leadership, growth and development to mental health and awareness. More than 100 participants were part of the day's activities in the African American Cultural and Resource Center on UC's Uptown campus. A panel of experts also offered lessons in leadership for attendees. This was the AABMS organization's inaugural summit.
Introductory speakers included Vernon Rawls of the Cincinnati Pan-African Coalition, UC Student Body President Isaac Smitherman and Justin Gibson of the UC Foundation. The keynote address was delivered by Kenneth Simonson. The leadership panel included UC Trustee J. Phillip Hollman; Laurence Jones of RiskVersity; James Mack, PhD, associate dean of the UC College of Arts and Sciences; and Todd Pettiford, assistant dean of the UC College-Conservatory of Music.
Workshops were lead by Rawls along with Guy Whembolua, PhD, UC Department of Africana Studies; Christian Bradley of TriHealth; W. Ricky Pleasant, UC Blue Ash College, Abdine Lewis, UC College of Engineering & Applied Sciences; and Mike House of Fifth Third Bank.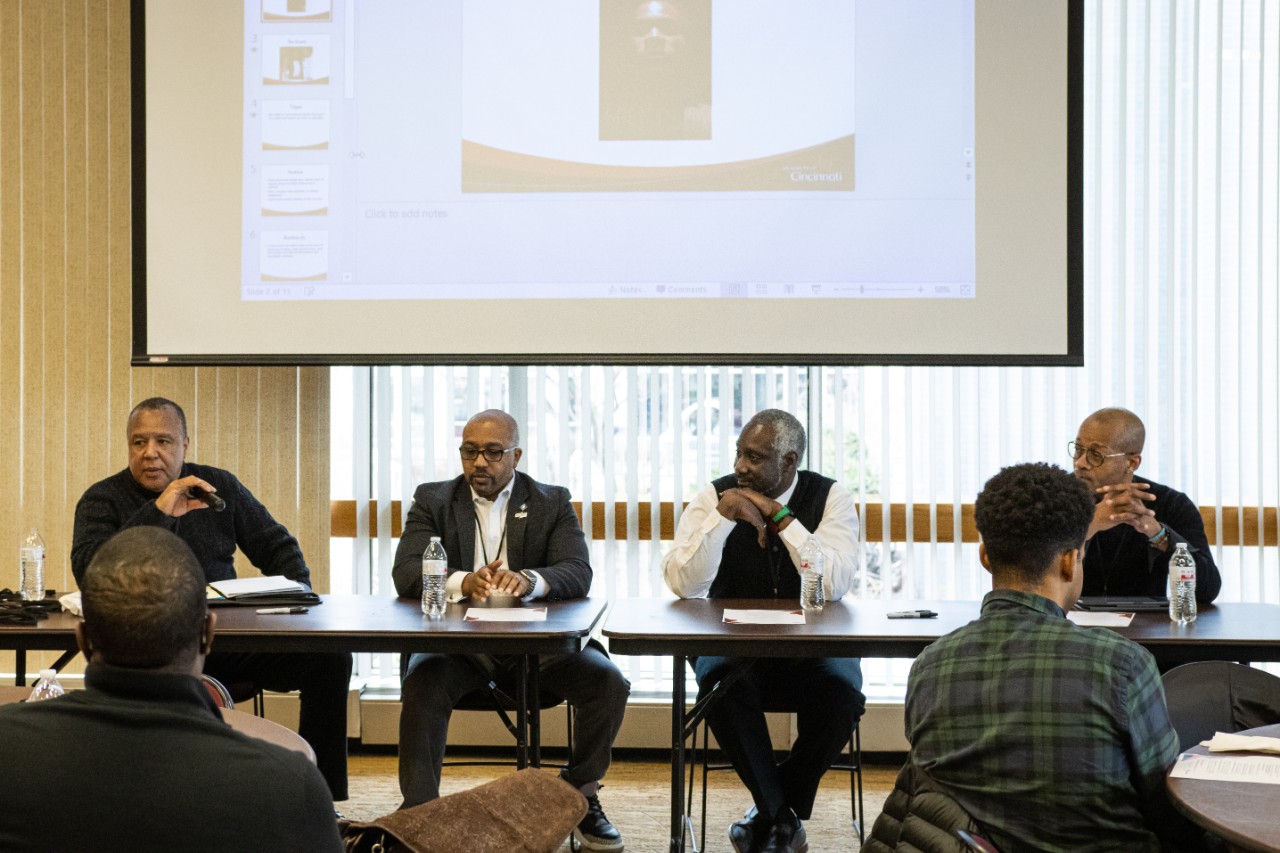 "Our mission with the summit was to identify and help bridge substantial gaps such as social opportunities, innovations, and professional development relating to Black males within UC and the community," explains Kalen Butcher, vice president of the African-American/Black Male Staff Organization at the University of Cincinnati.
"Each year, we plan to look for new ways to expand upon topics that were previously discussed or add new topics that may be more fitting or relatable on a yearly basis," says Butcher, a senior clinical research professional in the UC College of Medicine. "The UC AABMS Black Male Summit gives students, staff, and faculty an opportunity to unify and contribute personal perspectives all under one roof."
View WLWT-Channel 5 coverage of the event online.
Learn more about UC African-American Black Male Staff Organization online.
Featured image of Vernon Rawls of the Cincinnati Pan-African Coalition courtesy of Mike Mitchum.
2
Making pancreatic cancer treatments more effective
February 7, 2023
The National Cancer Institute (NCI) has announced an intent to fund research from the University of Cincinnati's Andrew Waters, PhD, to better understand how to overcome treatment resistance and develop better treatments for KRAS-mutated pancreatic cancer.
3
The future of work: How should we view work-life balance?
February 7, 2023
The COVID-19 pandemic, an increase in remote work and other disruptions to the way people work have led many employers and employees to reconsider issues surrounding work-life balance. Two professors and a staff member from the University of Cincinnati's Carl H. Lindner College of Business discuss how employees and employers can take steps to improve work-life balance, how paid time off should be handled and the potential for a four-day workweek.
Debug
Query for this