UC Foundation names Outstanding Philanthropic Volunteer Award winners
President's Award for Excellence honors the late Greg Wolf
The University of Cincinnati Foundation recognized its Outstanding Philanthropic Volunteer Award honorees at the George Rieveschl Recognition Dinner in April 2022. This was the first time in two years the event has been held.

These individuals received the Foundation's highest accolades for their extraordinary philanthropic and volunteer commitments to UC and UC Health. Honorees are: Richard (Dick) E., Bus '74, Hon '09, and Cornelia Thornburgh; Shakila Tanveer Ahmad, A&S '82; Joseph P. Broderick, MD '82; Chicagoans for Cincy!; and Grace Hertlein, A&S, DAAP '20.
"It was a privilege to celebrate our honorees in person," said UC Foundation President Peter E. Landgren. "Each embodies the spirit of George Rieveschl and his impact through their own philanthropic contributions and volunteerism."
George Rieveschl, known widely as the inventor of the antihistamine Benadryl, is one of UC's philanthropic founders.  
"The contributions of this group are inspiring," said UC Foundation Board of Trustees Chair Rae Mang. "They are changing lives through scholarships, medicine, civic leadership and hours of service to UC and UC Health."
UC President Neville G. Pinto honored Gregory C. Wolf, BBA '92, posthumously with the President's Award for Excellence. This is the highest honor UC's president can bestow and is given to those who have made a significant contribution to the purposes and ideals of the university. In Pinto's five years as president, he has only given the award twice. 

"Greg's sheer joy at being among his fellow Bearcats was apparent the first time I met him," said Pinto. "His energy and optimism — were infectious. His humility — humbling. His authenticity and his humanity — endearing."
President's Award for Excellence — Greg Wolf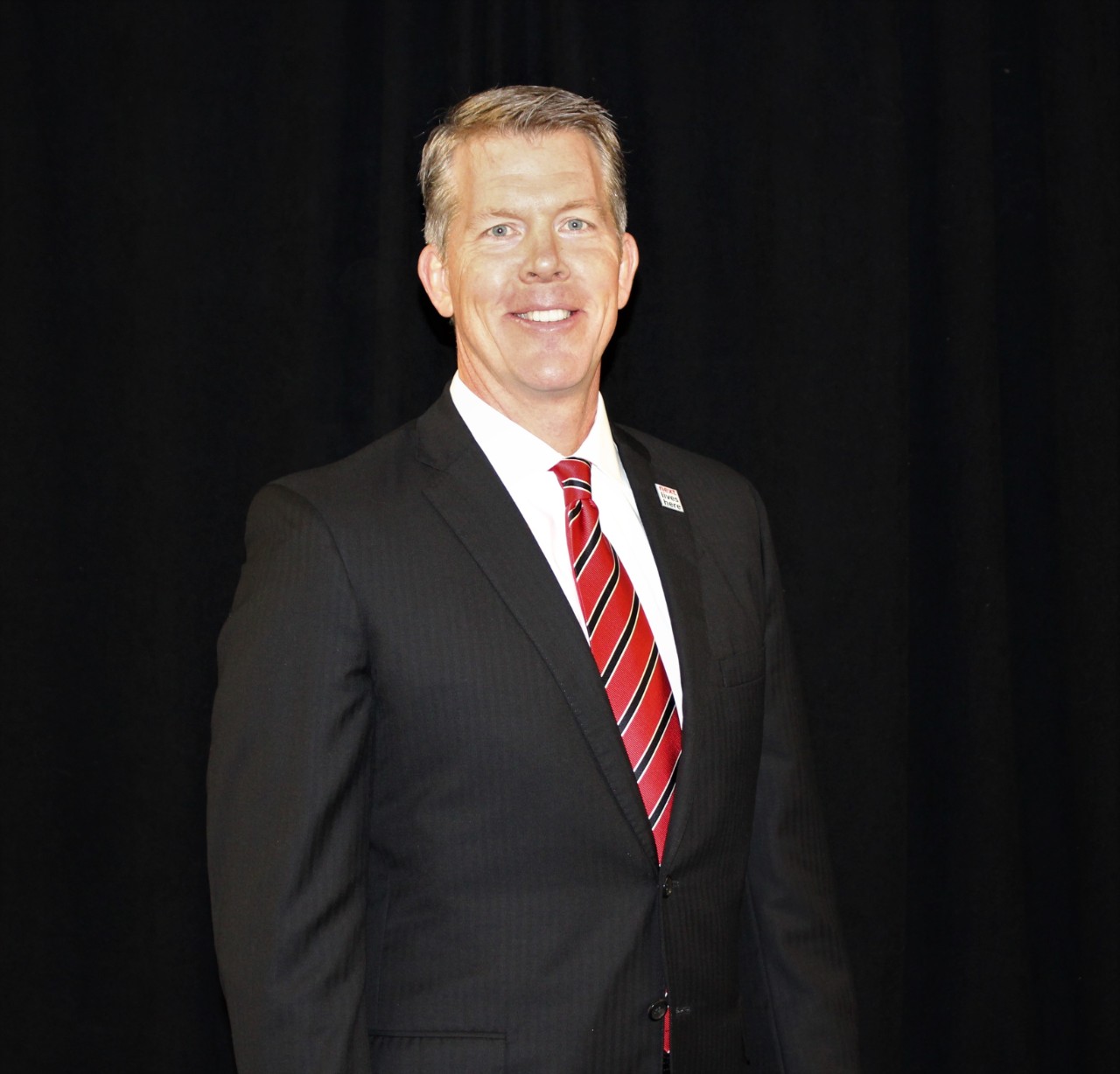 Wolf's leadership and passion for UC was expressed in numerous ways as a student and the following decades as a dedicated alumnus. As a former student-athlete on the UC football team, he championed the cause of Bearcats Athletics while making a difference in the lives of fellow alumni, coaches, staff and students. He and his wife, Christie, offered support to remake Nippert Stadium, bring new life to Fifth Third Arena and to champion multiple athletics scholarship funds. As vice chair of the UC Foundation, Greg lived the organizational mission of "igniting passion to transform lives." His devotion to UC served as a bridge by which alumni and donors of multiple generations crossed to their alma mater.
Chairman's Award — Dick and Cornelia Thornburgh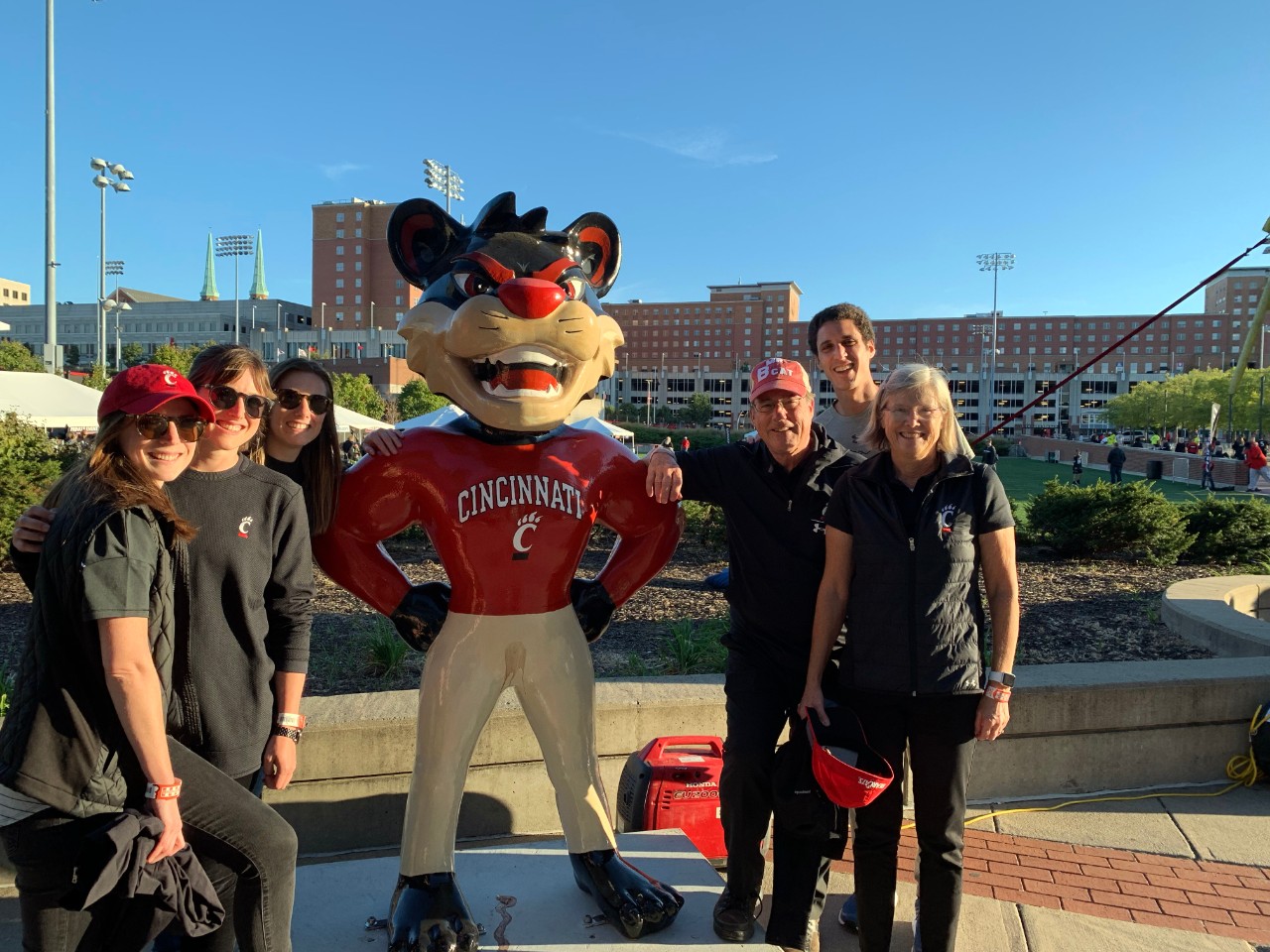 The Chairman's Award is the UC Foundation's highest recognition for a volunteer who has made a noteworthy, institution-wide philanthropic impact. The Thornburghs' incredible generosity spans four decades and includes a recent transformative $9 million gift designated to support diversity and equity efforts in athletics, as well as scholarships for the honors and Business Fellows programs at the Carl H. Lindner College of Business. The Thornburghs are campaign champions for Next, Now: The Campaign for Cincinnati. Dick has served on several UC boards and committees, including the UC Foundation Board of Trustees.
While at UC, Dick pledged a fraternity, played on the men's soccer team, served as student body vice president, and was a Bearcat mascot. After graduation, he began his career in investment banking, holding several senior leadership roles in Credit Suisse Group. Today, he serves in executive advisory positions with Corsair and Repay Holdings Corporation. Cornelia is a graduate of Trinity College and Columbia Business School. She began her career as a financial analyst at First Boston Corporation and later as an account supervisor at J. Walter Thompson. She serves as a director or trustee on several nonprofit boards. 
Trustees' Award — Shakila Tanveer Ahmad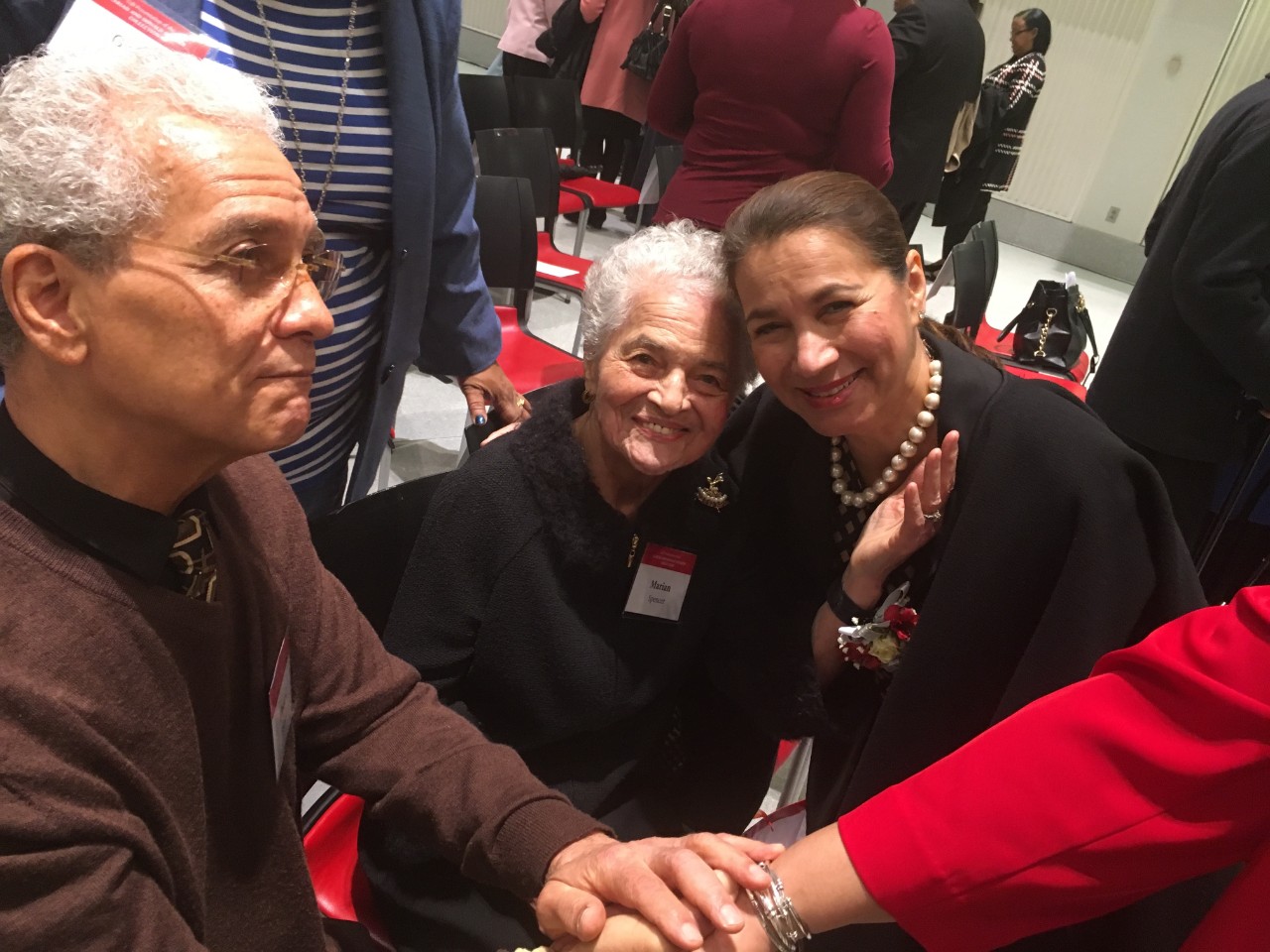 The UC Foundation Trustees' Award recognizes a volunteer's contribution to advance philanthropy for UC Health or a specific UC college or unit. Ahmad has served her alma matter as a UC Foundation trustee since 2015. She was also a member of the UC Bicentennial Community Connections Committee and was instrumental in helping to establish the Inayat and Ishrat Malik Professorship in Islamic Studies in the College of Arts & Sciences. Ahmad is the first woman to serve as president and board chair of the Islamic Center of Greater Cincinnati. She is the business director with the Allergy and Asthma Specialty Center.  
Group Philanthropy Award — Chicagoans for Cincy!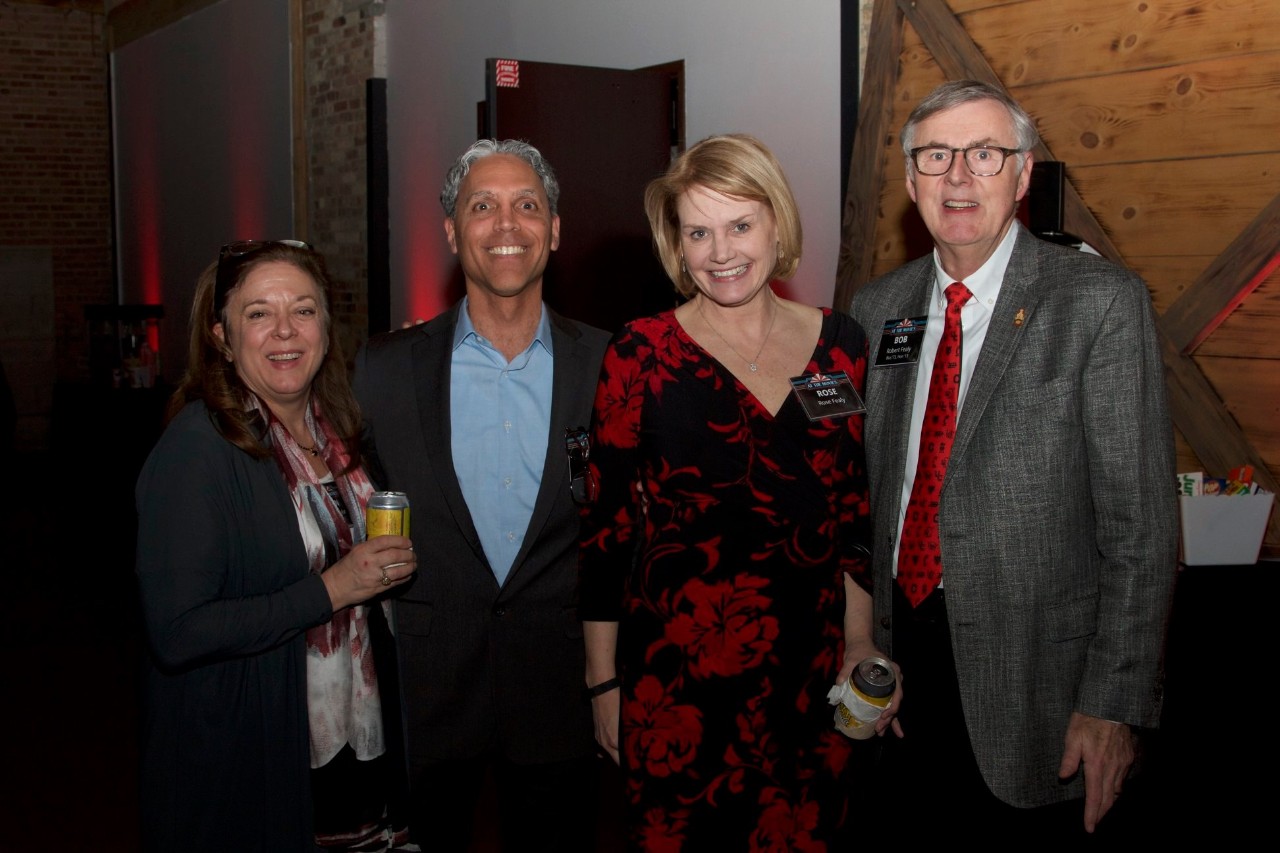 The Group Philanthropy Award highlights a group that has been highly engaged in philanthropic activities at UC Health or UC and has made a significant positive impact. The Chicagoans for Cincy! alumni group has created an extraordinary base of philanthropic support for UC students. It encourages local students to attend UC and promotes Chicago as a job destination for UC graduates. Since 2014, it has awarded UC scholarships to six students and grown the Chicagoans for Cincy! Alumni Scholarship Fund to nearly $130,000. 
Staff Award of Merit —Joseph P. Broderick, MD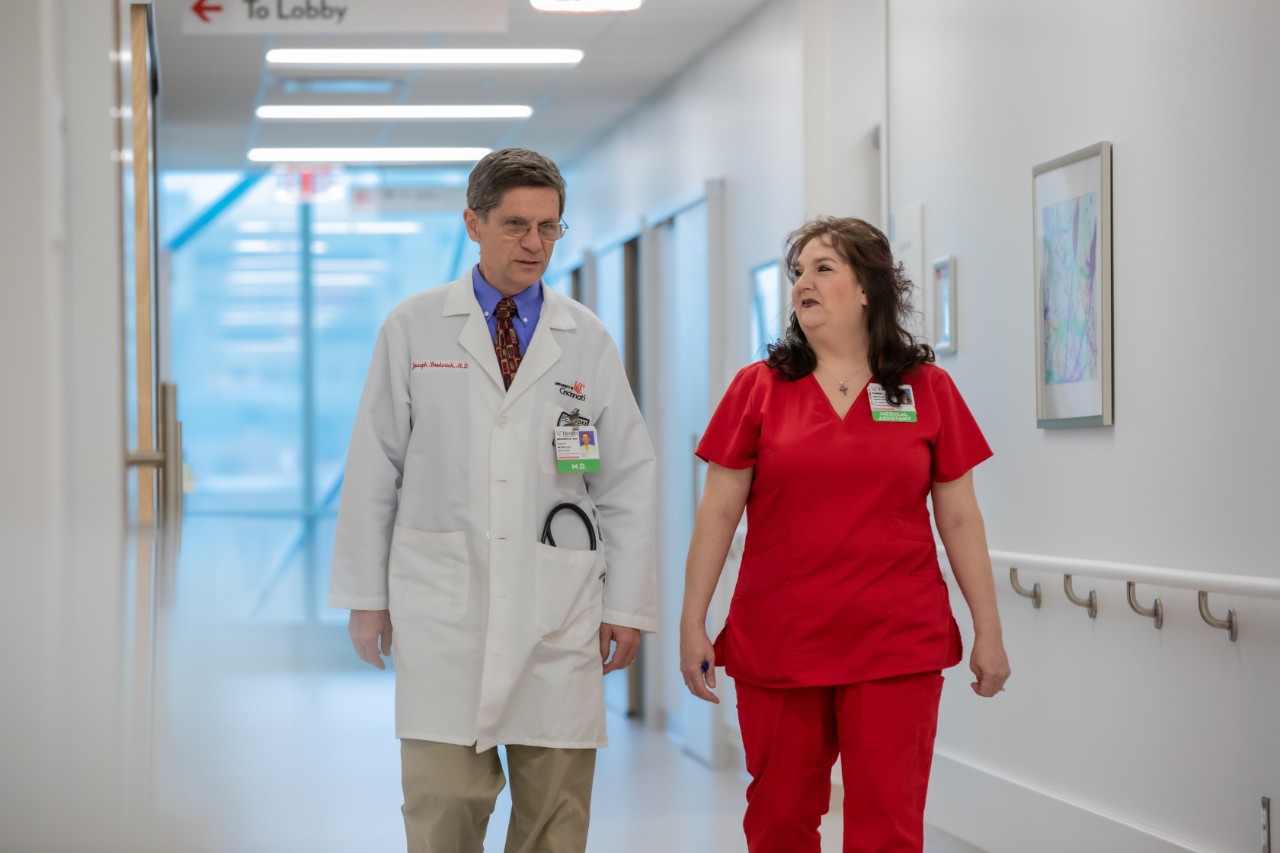 The Staff Award of Merit is given to an individual who embraces the spirit of George Rieveschl. Joseph P. Broderick, MD, director of the UC Gardner Neuroscience Institute, has devoted his life and career to improving the lives of others through patient care, education, and research, as well as fostering a culture of philanthropy in neuroscience. Under his leadership, the institute has become a prominent institution offering the best neurologic care. Dr. Broderick was a leader in developing the only FDA-approved treatment for acute ischemic stroke. The generous donations from he and his wife, Donna, support innovative research, state-of-the-art facilities and the next generation of clinicians. 
Student Philanthropy Award — Grace Hertlein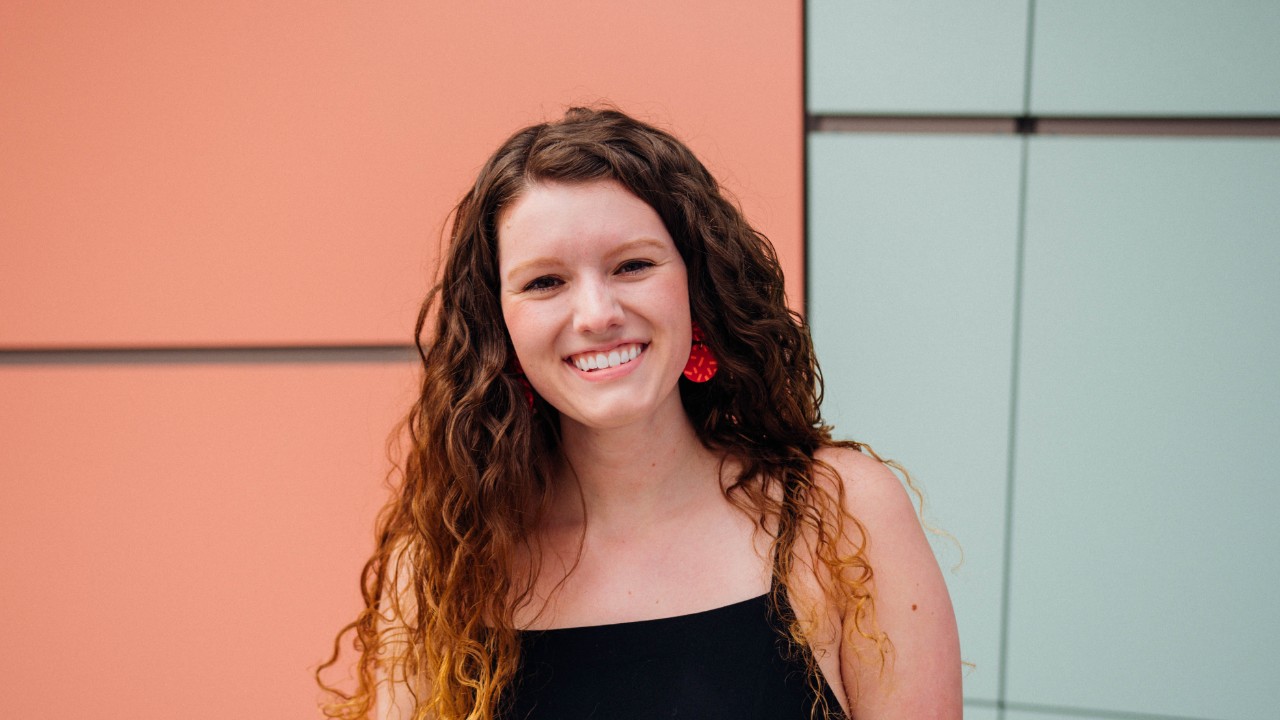 The Student Philanthropy Award recognizes a student who has been highly engaged in philanthropic activities on the UC campus. Grace Hertlein, A&S, DAAP '20, made an impact as a student on UC's campus. She served as Homecoming Design Chair with the Student Alumni Council and gave countless hours of her time to provide design expertise for causes she cared most about. Hertlein was a member of the University Honors Program and studied graphic communications design and Spanish language. She is presently a designer manager at Procter & Gamble.
The event also recognized donors reaching new giving levels of the Tower of Strength Society, as well as those in the Herman Schneider Legacy Society, donors who contribute to the future of UC and UC Health through an estate gift.
Featured image at top: Cornelia and Dick Thornburgh. Photo/Provided.
Next, Now
With its focus on innovation and impact, Next, Now: The Campaign for Cincinnati is where ambition meets action. At the University of Cincinnati and UC Health, we're driven by next; thinking bolder and dreaming bigger to create the tomorrow we envision, today. Learn more at nextnow.uc.edu. 
1
WVXU: UC study examines hesitancy to treat childhood anxiety...
February 3, 2023
The University of Cincinnati's Jeffrey Strawn and Jeffrey Mills and Cincinnati Children's Hospital Medical Center's Angela Scott joined WVXU's Cincinnati Edition to discuss a recent study examining hesitancy to treat childhood anxiety with medication.
3
New species of voiceless frog discovered in Tanzania
February 2, 2023
University of Cincinnati researchers discovered a new species of frog in Africa that has an unusual trait: it's completely silent. The Ukaguru spiny-throated reed frog does not croak, sing or ribbit. It is among the few frogs that do not vocalize to other frogs.
Debug
Query for this