UC business grad goes viral on TikTok
John Eringman provides financial education for more than 1 million followers
Jeff Bezos' $165 million purchase of a Los Angeles-area mansion and TikTok helped University of Cincinnati alumnus John Eringman kick-start his career as a full-time content creator.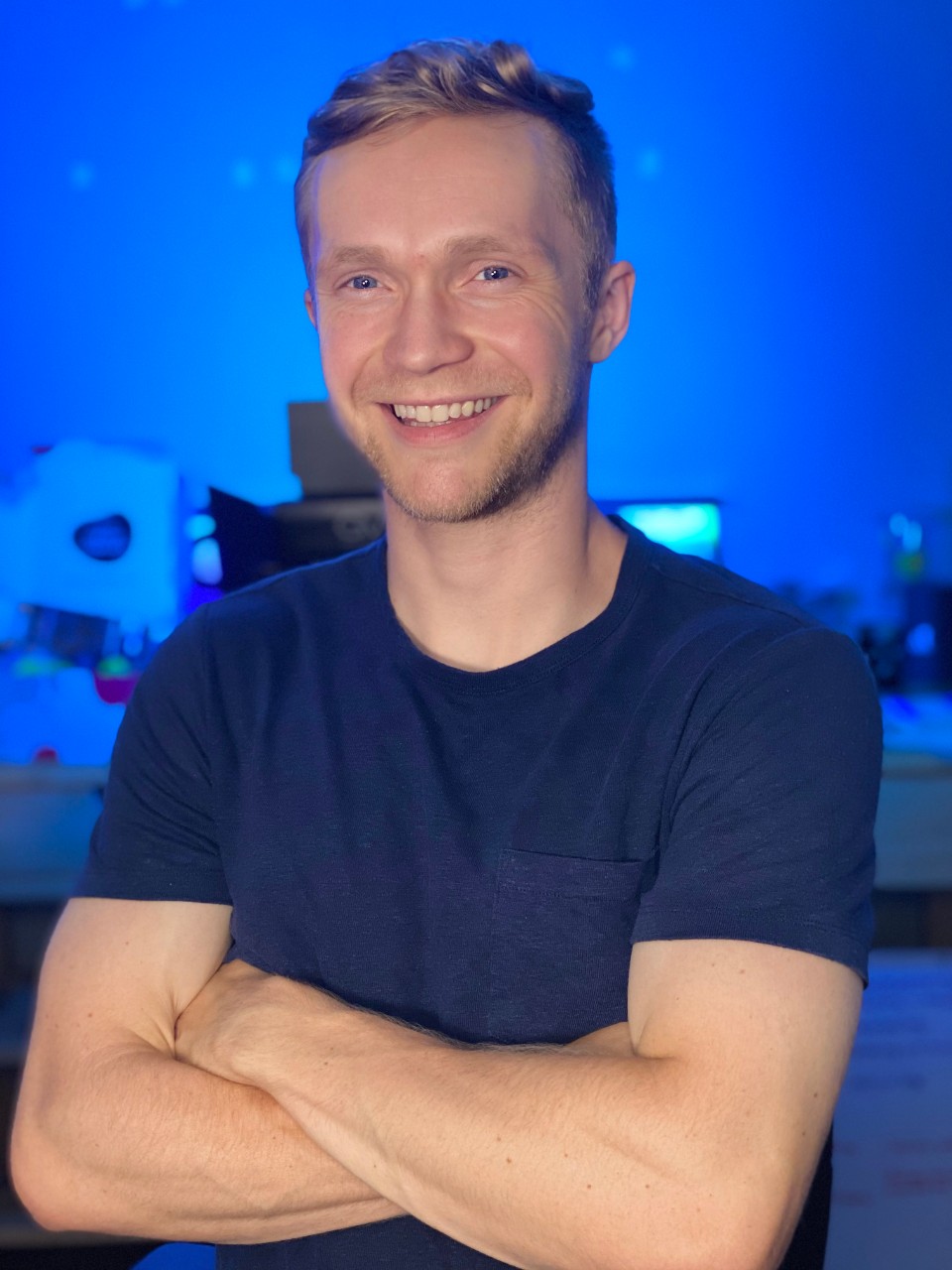 Eringman, who graduated with a finance degree from the Carl H. Lindner College of Business in December 2018, has 1.3 million followers on TikTok, which he uses to provide financial education in an entertaining and informative manner. His goal is to teach people, largely those around college age, about personal finance and to help them make better decisions about their money.
"These are the kind of people who really need to learn about money before they make those big mistakes," he said.
The 26-year-old's videos routinely get tens of thousands of views, and his most popular videos are viewed millions of times. In March he was a guest on "The Drew Barrymore Show" and shared some of his money-saving tips.
"It just kind of blew my mind, the opportunities that were presented to me," he said. "The reach of social media is just insane."
Bezos, the founder of Amazon and the second-richest person in the world, bought his mansion in Beverly Hills, California, in February 2020. It was the most money ever paid for a home in the state's history, breaking the previous record by $15 million.
At that time, Eringman had been posting videos to TikTok for a couple of months from his parents' basement in Columbus, Ohio. Those early videos averaged a couple thousand views.
His video about Bezos, however, was viewed more than 845,000 times.
"I opened my phone, and there were thousands of notifications," Eringman said. "I was like, 'Oh, my gosh! Mom and Dad, this video is blowing up!'"
From there, his account grew in popularity. His videos now regularly receive tens of thousands of views and many have been viewed millions of times.
"The scalability of social media is just so powerful," he said. "Rather than talking to one person or one friend, I can make one video, and it can reach millions of people."
Like his rise in popularity on social media, Eringman's interest in personal finance began with a house.
"I asked my parents how much our house cost, and they told me, but they told me not to tell anyone else," Eringman said, recalling a memory from his childhood. "That's kind of the narrative I grew up with: We don't talk about money. It's not talked about with friends or family. It's not really talked about at school that much. We just don't talk about personal finance or money management."
Eringman wants to break that taboo and encourages people to speak more openly about money with their friends and families.
"They are uncomfortable conversations, but if we don't talk about it, we're never going to learn," he said. "And if we don't learn about money, we're not going to make those informed decisions."
In December 2019, a year after he graduated from UC, Eringman created his @johnefinance TikTok account.
The social media application, which now has more than a billion users worldwide, was growing quickly at that time. It largely featured users lip-syncing or performing viral dances, much different than Eringman's style.
"It was only lip-syncing and dancing," he said. "I remember when I got on TikTok, there was only one other person talking about personal finance from what I found."
Even though financial lessons weren't prominent on TikTok, Eringman saw a massive opportunity. He likened the early days of the app to the early days of YouTube, which has grown into a go-to source of educational information for people worldwide.
"When you start to put yourself out there online, it's scary, it's vulnerable. But by doing that you find some of your best relationships, closest friends and smartest people to hang around with," the UC graduate said.
Eringman was active on TikTok for a year and a half, collecting millions of views, before he made money through the app.
In May 2021, a company offered him $5,000 a month to create content. That partnership allowed him to quit his accounting job that had paid him $3,000 a month and become a full-time social media content creator.
The Cincinnati resident posts on other social media sites including Instagram, Twitter and YouTube, but none come close to his reach on TikTok.
"TikTok has just been phenomenal with organic reach," Eringman said. "I've put zero money into any type of paid advertising or anything like that. [I] just made some videos that went viral that were seen by millions of people. They like the message."
Financial tips for college students from John Eringman
Eringman encourages students to attend a regional campus, such as UC Blue Ash College or UC Clermont College, to begin their college careers. His brother saved approximately $9,000 by attending a state university's regional campus for two semesters.
"If you can get those general education classes done at the branch college, you can save thousands of dollars by doing that your first few semesters and then transferring over to main campus when you take your core classes."
Eringman encourages students to become a resident adviser. Resident advisers can receive housing scholarships and save on room and board.
"You get free housing if you become an RA. That can save you a couple grand each semester that you do that."
Eringman encourages students to take advantage of co-ops and internships. He had two paid internships while at UC, and his girlfriend had a valuable co-op experience.
"She was able to earn money — and earn a lot of money — by working full time that semester. And what's crazy, she was given a housing stipend, and she found housing that was less than that housing stipend."
Eringman encourages students to start building their credit while they're in school. By using a credit card for small expenses like food or gas, students can build credit that will help them buy a house or car.
"Get a credit card with no annual fee, put small expenses on it and pay it off every single month, and you're inevitably going to build your credit score that way."
Featured image at top: John Eringman, right, graduated from the University of Cincinnati in December 2018. He is pictured with his parents, Jim Eringman and Jaqi Eringman. Photo/John Eringman
1
Cincinnati Law hosts Clinics & Externship Week
Event: January 30, 2023 12:10 PM
University of Cincinnati College of Law will host the Clinics and Externships Week, a five day event to expose students to the clinic and externship program.
3
Why we still need Black History Month
January 26, 2023
While Black History Month is an opportunity for all Americans to consider concepts central to the founding of the nation — democracy, freedom and equality — the University of Cincinnati propels the diversity, equity and equality momentum by honoring Black Americans' extraordinary impact through engaging lectures, open classes, food, galas and off-campus activities.
Debug
Query for this