New UC nursing grad joins mom in Children's OR
Alumnae Maddie Bell, '22, and her mom, Cary Bell, '19, will share another professional experience
A mother-daughter nursing alumnae duo is coming soon to a Cincinnati operating room.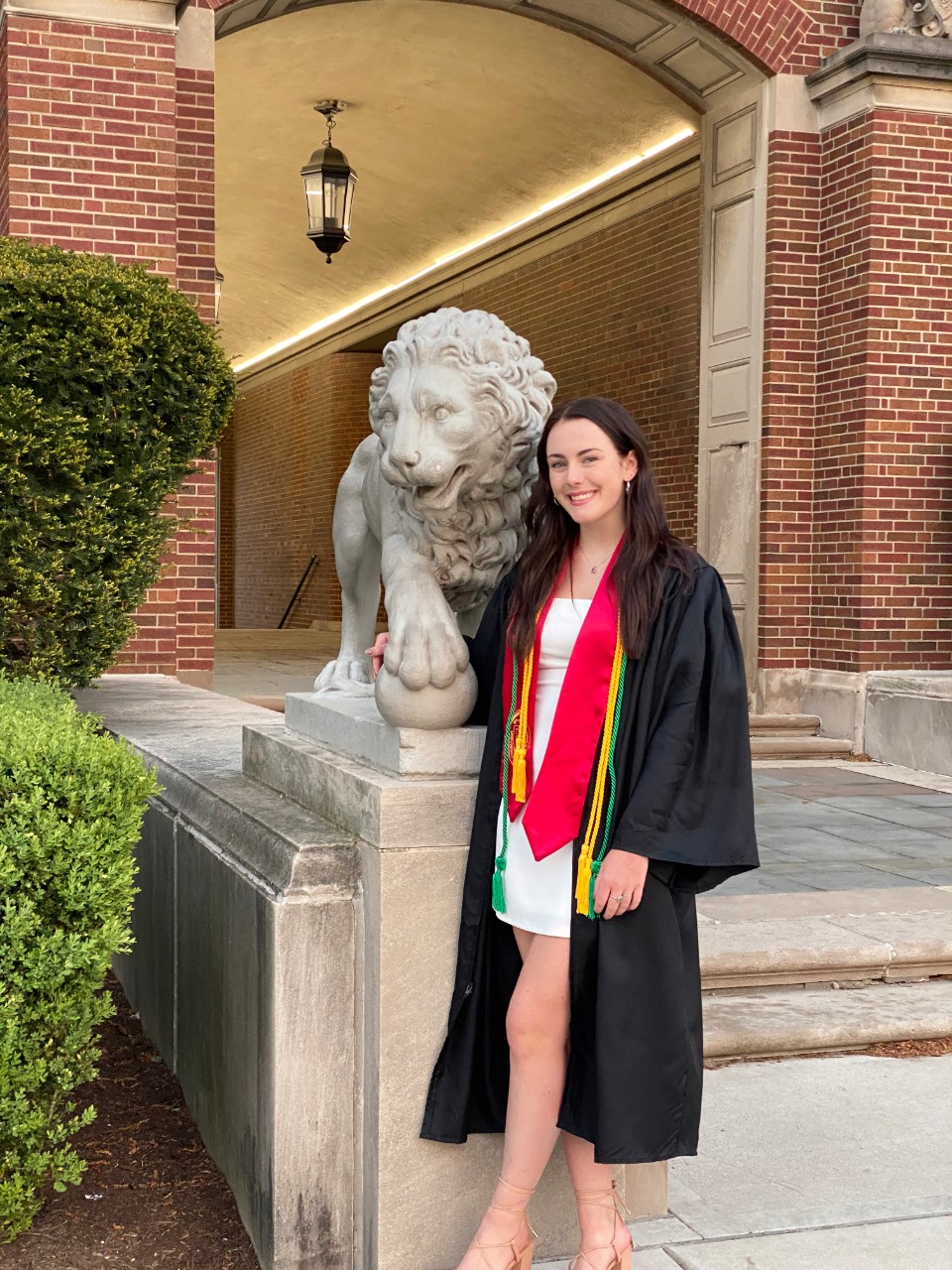 Maddie Bell, who graduated April 29 from the University of Cincinnati with a bachelor's in nursing, officially will join her mom, Cary Bell, in the Cincinnati Children's operating room where Cary has worked for more than 25 years.
"They call her 'Mini Cary' and, you know, I'm 'Maddie's Mom,'" says Cary, BSN, RN, CPN, who works as a perioperative coordinator for the hospital.
Maddie has worked at Cincinnati Children's with Cary for three years. Maddie started as a patient transporter and, after her first nursing clinical experience, became a patient care assistant in the OR. This past year, as part of her degree, Maddie completed a required 200-hour role transition, or final clinical experience, in the operating room.
Cary, who coordinates airway, head, neck, ear, nose and throat surgeries and staffs the operating rooms, tried to avoid scheduling Maddie to work at the same time whenever possible, but on occasion, they found themselves together on a shift.
"And it's fun," Cary says.
Both women grew up with a mother in the nursing profession who, ultimately, inspired their career choice. Maddie's grandmother worked for years on the night shift in the emergency department at University Hospital, now UC Medical Center, which makes Maddie a third-generation nurse in her family.
"It was really cool to have a parent who always knew what to do," Maddie says. "So, I wanted to be that person, too — that person people in the neighborhood would go to for help."
"And I felt the same way," Cary adds. "I think working in a trauma center and being in that kind of intense environment makes you an outgoing and confident person. My mom had this electric personality that everybody wanted to be around and as a kid, I thought to myself I want to be like that when I grow up."

Their shared professional inspiration and experiences stretch even further. In 2018, Maddie and Cary both were enrolled as students at the College of Nursing — Maddie as a freshman in the traditional Bachelor of Science in Nursing program and Cary in the RN-BSN online program, a baccalaureate degree completion program for nurses with an associate degree or diploma.
"It was terrifying going back to school," Cary says, "but once I got into a groove, I actually enjoyed it." With a few online-learning training sessions and paper-formatting tutorials from Maddie, Cary graduated in 2019 and now serves as an adjunct clinical instructor for the college.
Maddie chose UC College of Nursing for her degree because of its direct-admission policy and proximity to many hospitals and health systems. As a new graduate, she appreciates the many ways she has been prepared for the nursing workforce.
"I feel blessed to have the clinical experiences that I've had, and it's so cool that UC has so many great hospitals around the corner. I think I was at four different hospitals, which is crazy, because at a lot of other schools you would have one hospital option," Maddie says.
When she begins working in her new role at Cincinnati Children's on May 9, Maddie will enter the operating room to many familiar faces and with confidence.
"My role transition in the OR helped a lot because I was actually with the circulating nurse when I was there most days of the week, charting and doing IVs."
And, Cary can't wait to continue working with her daughter. "I feel blessed she'll be with us in our operating room, because now I get to see her," she says. "A lot of parents don't get to see their kid every day."
In the future, Maddie hopes to gain experience in an intensive care unit and return to school to become a Certified Registered Nurse Anesthetist. Cary eventually looks to retire and teach in UC's nursing skills laboratory. But, at this moment, they are excited to share another professional chapter in their lives.
"We're buddies," Cary says.
"We are," Maddie says.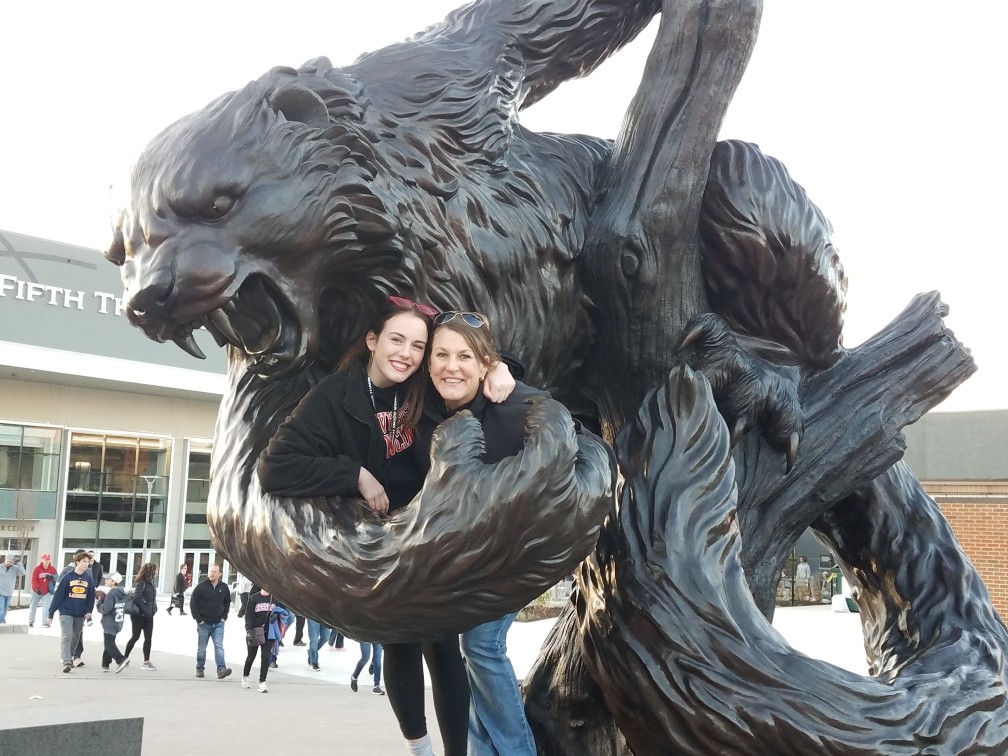 Featured image at top: Cary (left) and Maddie Bell dressed in scrubs at Cincinnati Children's where the two will work together, starting in May. Photo/Submitted