Working at the University of Cincinnati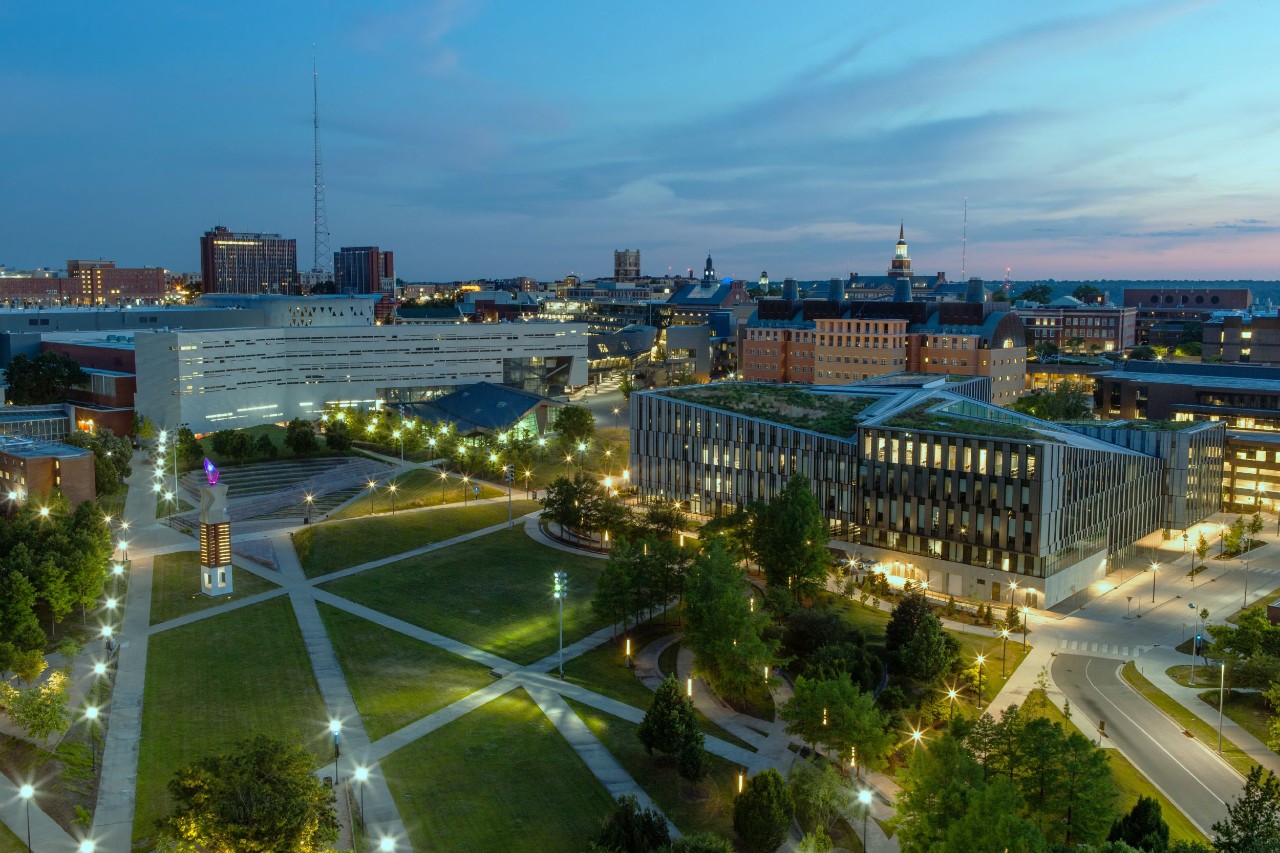 The University of Cincinnati is a premier, public urban research university with an enrollment of more than 46,000 students and over 10,500 faculty and staff across four distinct campuses. Our faculty are intentionally recognized for innovative teaching and research, especially in the practical applications of their discoveries.
Let's grow together.
We're committed to attracting the best and brightest faculty and staff through a culture of diversity, innovation and collaboration. If you're ready to take the next step in your career, and create real impact, UC is the place for you.
Learn more about why employees love working at the University of Cincinnati:

The university has a 200-year history as a research pioneer, with a culture strongly emphasizing collaboration. From the invention of cooperative education to the creation of the first antihistamine and oral polio vaccine, our DNA is rooted in innovation and discovering what's next. We realize the impact our teaching, research and service can have on our community and the world. As the leading Research 1 University in the region, UC has been placed among the top 40 of America's public research universities and has been named among the world's top 100 most-innovative universities.
Shaping tomorrow through inclusive excellence
Diversity is one of our strengths. A key to our success, diversity and inclusion enriches our performance and makes us a great place to work and grow. A key pillar of our strategic plan, Inclusive Excellence works to bring out the best in our students, faculty and staff by valuing your unique backgrounds, experiences and perspectives. We aim to instill in our community a sense of belonging, a sense of agency, enhanced cultural competency and a culture of accountability.
Our strategic vision: Next Lives Here
The University of Cincinnati has pioneered bold change for over 200 years. Our strategic direction, Next Lives Here, is meant to disrupt academia's conventional ways of thinking and doing, to define our next 200 years. We intend to use this vision to ignite the curiosity of our students, inspire our faculty and staff and unleash ingenuity to create an inclusive environment that provides freedom to learn, explore and innovate.
The bedrock of our mission is our commitment to student success. To accelerate success and graduate impact-driven leaders, we must attract, invest in and celebrate the people who comprise UC.
The University of Cincinnati's well-being is inherently linked with the physical, social and economic health of our community and city. Our focus on Urban Impact, through collaborations and partnerships with external counterparts, seeks to improve the human condition and advance the institution, city, state and world.
We are dedicated to pushing limits and challenging minds by providing the space and opportunity for people from different backgrounds to connect, imagine and discover.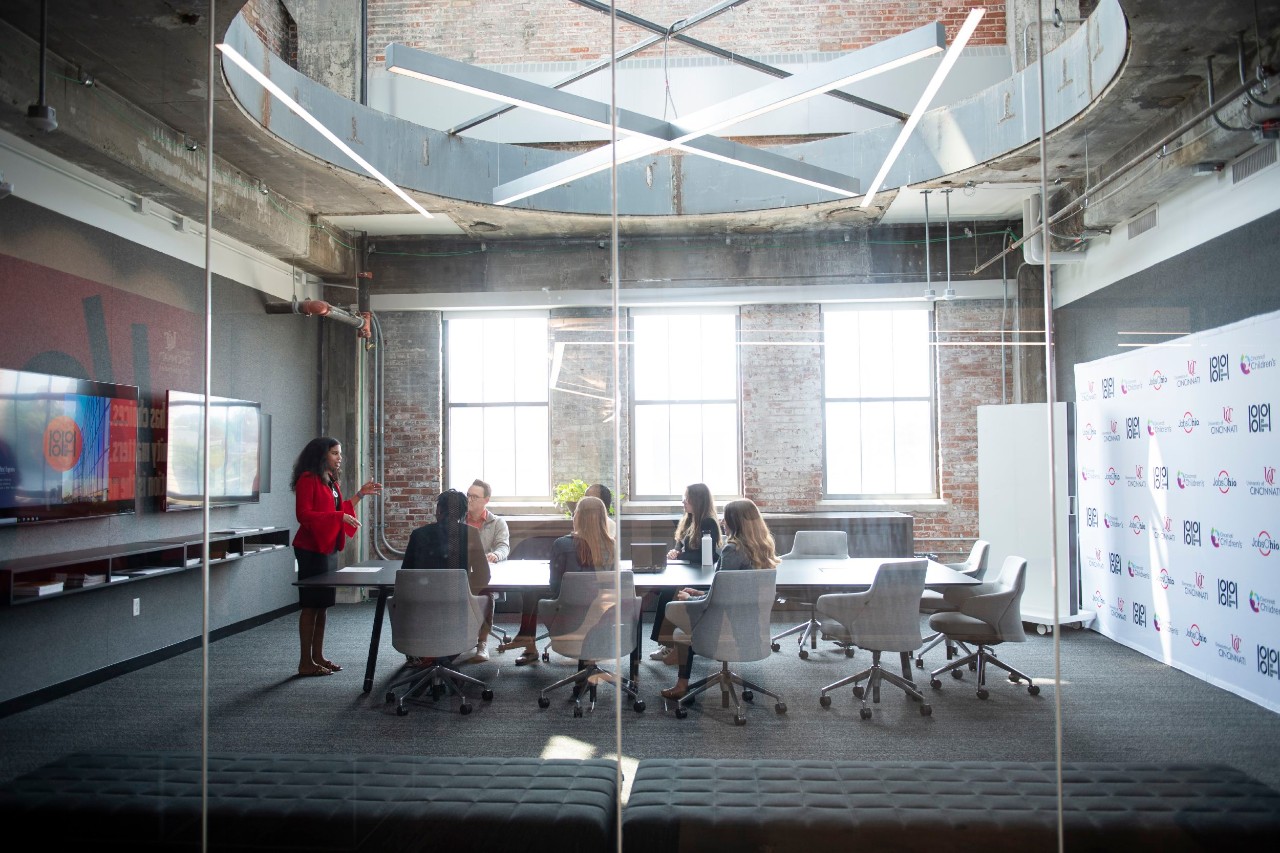 Comprehensive benefits and lifelong learning
UC is committed to offering competitive benefits plans that maximize our ability to recruit, retain, reward and motivate highly qualified faculty and staff. We offer a wide array of complementary and affordable benefit options, to meet the financial, educational, health and wellness needs of you and your family.
UC faculty and staff also have access to become lifelong learners. Our tuition remission program helps you build new skills and grow in your career, while keeping our faculty and staff at the front line of innovative thinking. Employees and their dependents are eligible for tuition remission.
Among the world's most beautiful campuses
With multiple campus locations, each with a unique feel of their own, it's no wonder UC is recognized for our unique style. Our main Uptown campus has been named one of the world's most beautiful campuses by Forbes and Delta Sky magazines. With jaw-dropping architecture that The New York Times called "the most ambitious campus design program in the country," you will feel inspired every time you set foot on campus.
Featured image at top of campus/Andrew Higley/UC Creative + Brand
Join our team
Make your mark at the leading Research 1 university in the region and help us continue to lead urban public universities into a new era of innovation and impact.
Our momentum has never been stronger. Explore open positions.