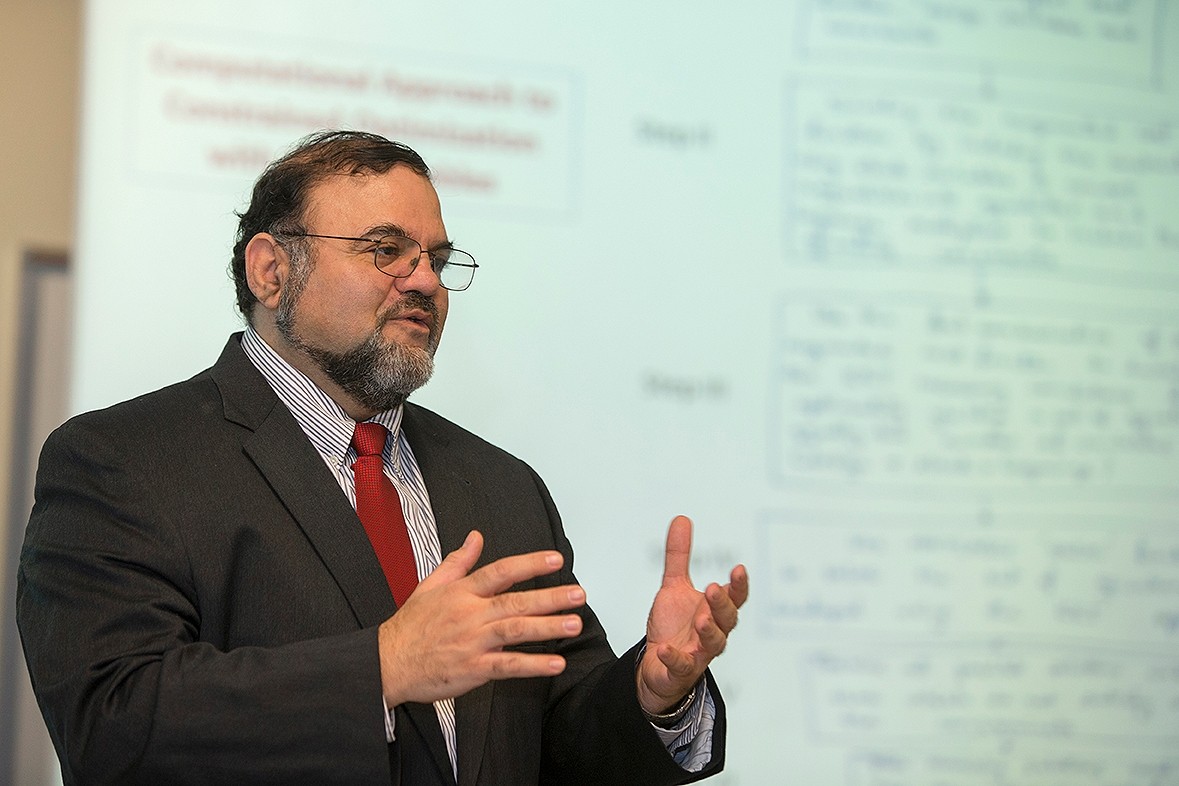 Aerospace engineering professor honored with Provost Faculty Career Award
Kelly Cohen was honored in the UC faculty awards celebration for the second consecutive year
University of Cincinnati aerospace engineering professor Kelly Cohen, Ph.D., exemplifies excellence in teaching, research and service — the tenets of the UC Faculty Career Award for which he is being honored.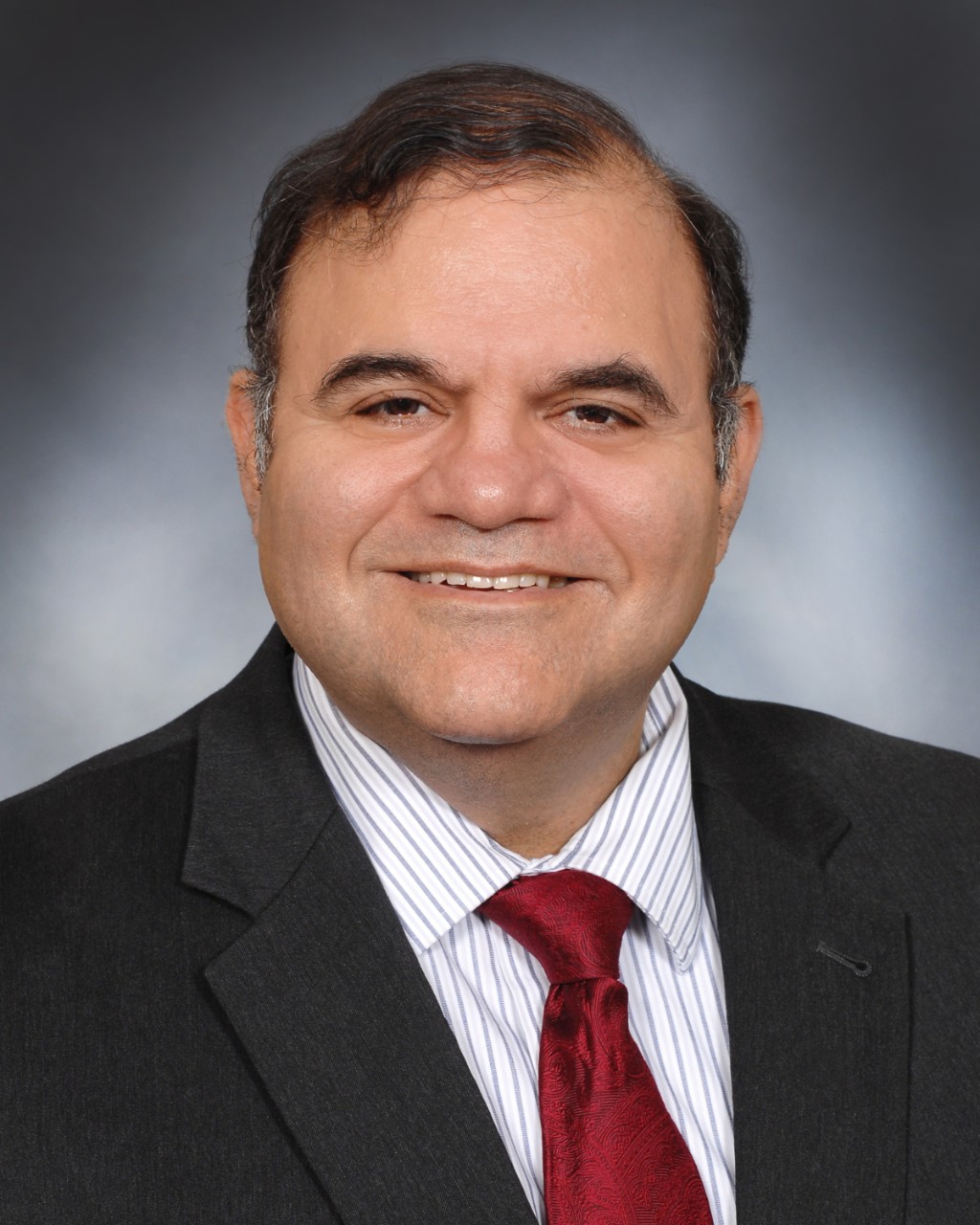 In his 15-plus years as a professor, Cohen has made an indelible impact on the university, students, and within the professional community. He is the Brian H. Rowe Endowed Chair and was the interim head of the Department of Aerospace Engineering and Engineering Mechanics from 2017-2021. As head, Cohen cultivated growth in the department through faculty development, course additions and lab enhancements, including the addition of a state-of-the-art flight simulation lab.
"Anybody who has had the opportunity to interact with Dr. Cohen will be aware of his contagious enthusiasm for education and research, and his selfless devotion to UC," said aerospace engineering professors Prashant Khare, Shaaban Abdallah, and Ou Ma, in their nominating letter. 
That enthusiasm is especially evident to his students. Cohen finds deep purpose and joy in teaching and mentoring. He's graduated 10 Ph.D. students, 28 MS students, and mentored numerous undergraduate students in research. He is a tireless advocate for his students' success, guiding each of them to find their path and discover self-confidence to meet the challenges they face. 
Anybody who has had the opportunity to interact with Dr. Cohen will be aware of his contagious enthusiasm for education and research, and his selfless devotion to UC.
Professors Prashant Khare, Shaaban Abdallah and Ou Ma
He's received numerous awards — many of which showcase his impact as a teacher, mentor and researcher— including UC honors for faculty-student relations and excellence in teaching. He's developed and taught 17 undergraduate and graduate courses, including introducing nine new courses in AI, aerospace design, systems engineering, dynamics and control, and Unmanned Aerial Vehicles (UAVs). 
Prior to coming to UC in 2007, Cohen had a 22-year career as an engineer and researcher working with UAVs/drones when the technology was in its infancy. Transitioning to teaching and mentoring came naturally and he credits leadership training from prior roles and the influence of his educators. Cohen quite literally grew up at school — his father was vice principal of a private school in India and the family's home was located on school grounds. Cohen remains in close contact with his mentors from when he was a graduate student at the Technion, Israel, and he cherishes keeping in contact with his own former students from UC.
A prolific researcher — with many collaborations at UC and across the world — Cohen is a renowned expert in UAVs/drones, optimization, intelligent systems, and artificial intelligence. He's secured substantial research funding through his career at UC from federal agencies and industry. He has developed genetic fuzzy logic-based machine learning algorithms for control and decision-making applications for autonomous collaborating robotics, as well as predictive modeling for personalizing medical treatment in neurological disorders. Cohen is the co-founder of Genexia, a Cincinnati-based company that applies developments in AI.
2
UC partners with Thales on aerospace research
March 21, 2023
The University of Cincinnati signed a research agreement to work with one of the world's leading aerospace companies on national defense, space exploration and aeronautics.
3
Electrical engineering student encourages young women in STEM
March 21, 2023
For four years, University of Cincinnati doctoral student Brooke Campbell has been a graduate assistant in the UC Undergraduates Pursuing Research in Science and Engineering (UPRISE) program. After working for five years in the tech industry, she returned to school to pursue a graduate degree. Her research work focuses on using a process called electrospinning to create nanofibers loaded with medicine for targeted drug delivery. She was named Graduate Student Engineer of the Month by UC's College of Engineering and Applied Science.
Debug
Query for this