Lindner alum dives into the dumpster business
John Hollis founded HaHa Dumpsters prior to recent graduation
His future was set. John Hollis, BBA '22, would join Integrity Express Logistics full-time as a freight broker once he graduated following the spring 2022 semester with a marketing degree.
Hollis had already been interning for the Blue Ash-based company for nearly a year and was one of Integrity's first interns to land his own customers and accounts.
And then Hollis' father embarked on a golf trip that would change his son's life.
"The guy he was with started a dumpster company on the side and it ended up being extremely lucrative. My dad thought, 'Wow, that's interesting. That relates to what my son is doing right now with logistics,'" Hollis recalled. "[My dad] proposed the idea to me. Initially I was hesitant, because I didn't know enough about the industry.
"But when you look at it, the long-term game of being able to build something from the ground-up, and I can eventually do the same thing I'm doing — managing the trucks and the logistics."
Thus, HaHa Dumpsters was born.
Hollis officially launched his Cleveland-based dumpster company earlier in the spring, complete with new, freshly painted dumpsters. Haha offers 10-, 15- and 20-yard dumpster drop-off and pickup rentals for up to 10 days.
After a few months running Haha — a reference to a childhood nickname — as its sole full-time employee (for the time being), Hollis' mindset has shifted.
"When I was younger, all I wanted to do was make money, buy a big house, buy whatever I wanted and not have to worry about money. As soon as I started the business, it was, 'I just want to grow this business.' I don't care about putting any money in my pocket. I want all the money to go back into this business," Hollis said. "I want to build something and want it to be as efficient and as profitable as it can possibly be, in order to help more people.
"I don't know what it was. It turned from me, me, me to this business and my customers. I don't know if that's how every entrepreneur feels when they first start a business, but that was a dramatic shift for me."
Fortunately for Hollis, entrepreneurship is his blood. One of Hollis' older brothers — he has four siblings — founded Hollis Quality Details, a car detailing business, eventually passing that company on to John so he could start a tree removal business. John ran Hollis Quality Details for a few years before passing it on to his younger brother.
Hollis noted that he's experiencing the same early-days-running-a-new-small-business trials and tribulations his older brother went through.
"That's helped me significantly. He's right there to let me know what he went through," Hollis said. "It's not the same industry, but there's a lot of stuff that overlaps with small businesses. That's been extremely helpful."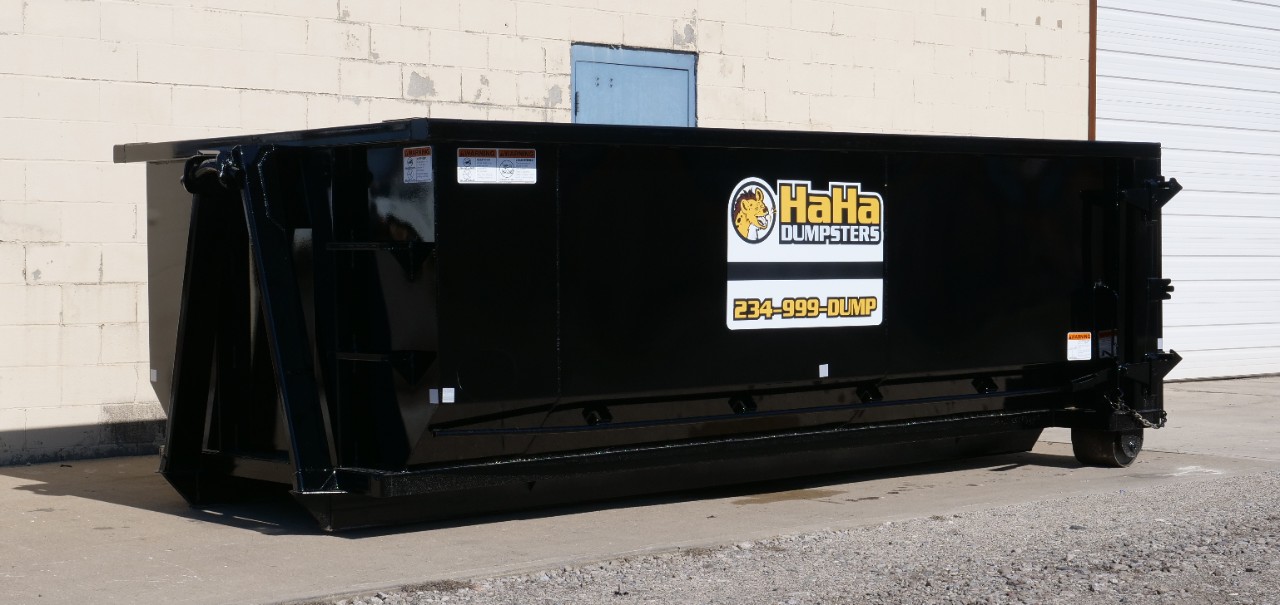 When Hollis was getting HaHa off the ground, assistance came from UC's Center for Entrepreneurship and its student entrepreneur-in-residence, Jaden Walton. Hollis met Walton in a finance class during the fall 2021 semester.
"He gave a presentation in class on the entrepreneurship program," Hollis said. "I've always had the thought that I was going to run my own business, I just didn't have the idea."
Walton, a triple major in entrepreneurship, finance and marketing, is involved with a start-up, Ripple. In the spring of 2021, his team won the UC-wide Innovation Quest Elevator Pitch Competition.
"When someone comes to me with an idea, I organize their thoughts and take them through steps to take that idea into a business. Step one would be they come to me with an idea, and I challenge them with encouragement. I always say, 'I'm going to try and poke holes in it. You're going to tell me why I'm wrong,'" Walton said. "I support as a pre-accelerator to the pre-accelerator almost, to get that idea ready to then execute on. Then, hopefully, I'm able to make a connection with these students and work with them as they progress. As they figure things out, hopefully they come back and encourage other students to do the same."
Walton took the "business side" and Hollis took the "idea side" when they met, and together they developed ideas for the following elements of HaHa Dumpsters to varying lengths:
Logo
Website
Marketing
Accounting sheet
Social media
Email lists
Competitor analysis
Potential target market
They talked about the various logistical elements of business: How do you transport the dumpsters efficiently? How much does it cost to maintain dumpsters? Where is the best place to store the dumpsters? Figuring out a way for Hollis and Haha to stand out physically (all-black dumpsters with a logo of a hyena laughing) and in operation (focusing best pricing and customer service) was another conversation point.
"Everyone that has started a business has started with, 'I don't know how to do it. I need to figure it out,'" Walton said. "I think the biggest resource I gave him was just seeing it from another perspective and seeing it from someone that has gone through the process."
Kate Harmon, El and Elaine Bourgraf Director of Entrepreneurship and the Center's executive director, said Hollis' success is a testament to his strong work ethic and "dedicated persistence in following through on his goals."
"We are excited to support John's entrepreneurial journey and look forward to watching HaHa Dumpsters' continued growth in the months and years ahead," Harmon said.
After spending months traveling back and forth between Cincinnati (to attend class) and Cleveland (to run HaHa), Hollis graduated in April and now is implementing Lindner's problem-solving-based curriculum to his business.
"I'm wearing 15 different hats, from marketing, sales, finance — applying everything I learned at [Lindner] right to this business," Hollis said. "It's pretty cool to see how that translated."
Featured image: John Hollis in one of HaHa Dumpsters' trucks. Photo provided by Hollis.
Explore Entrepreneurship at Lindner and UC
All UC students interested in entrepreneurship are in luck. The Center for Entrepreneurship promotes entrepreneurship to students in any program and the Cincinnati-area startup community through curriculum, research and programming. The entrepreneurship major at the Lindner College of Business emphasizes practical issues and interactions with individuals who work with or advise firms across individual, social and corporate entrepreneurship.