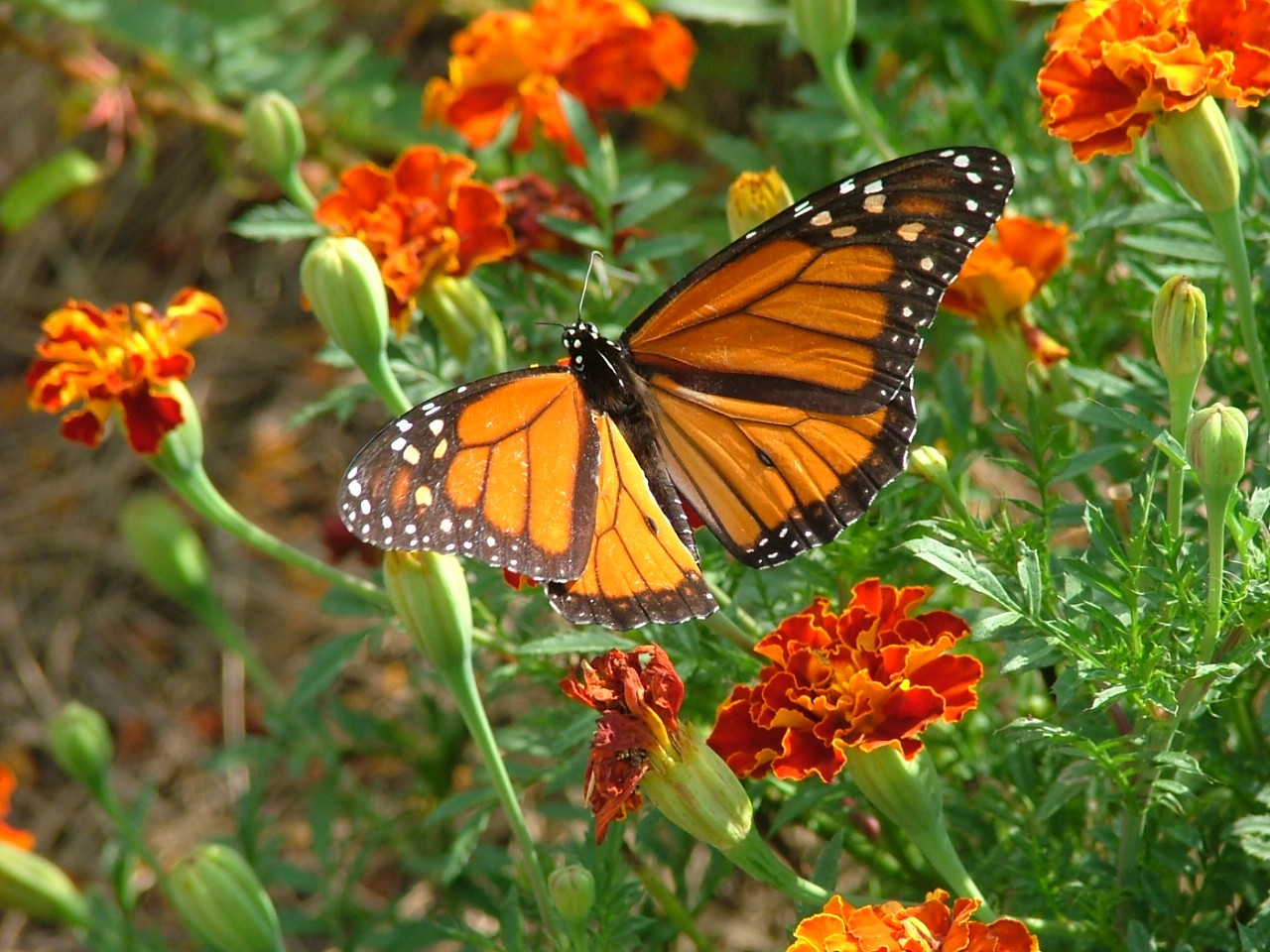 6ABC: Light pollution can interfere with monarch migration
UC's butterfly research attracts national media attention
ABC6 in Philadelphia highlighted biology research at the University of Cincinnati that found light pollution can affect the uncanny navigational ability of monarch butterflies.
UC College of Arts and Sciences assistant professor Patrick Guerra, former UC postdoctoral researcher Adam Parlin, now at SUNY-ESF, and UC graduate Samuel Stratton conducted experiments that showed how nighttime light pollution can throw off the butterfly's internal compass. Prolonged exposure to artificial light at night makes the butterflies think it's earlier or later in the day, which interferes with their ability to navigate accurately using the sun.
The study was published in the journal iScience.
Parlin, the study's lead author, said nighttime light pollution can affect people and wildlife in surprising ways.
"Nighttime light pollution has been on the radar for some time, but it is a big environmental problem," he said.
For its Big Talkers segment, 6ABC in Philadelphia shared UC's research. Monarchs migrate by the thousands through Pennsylvania and New Jersey during their fall migration to Mexico.
"It's an incredible sight, for those who have seen it, as these little insects that weigh less than a paperclip navigate the wind and the (Delaware Bay) to travel 100 miles per day using just their internal GPS," ABC6 reported.
Featured image at top: A monarch butterfly. Photo/Michael Miller
UC biology research in the news
1
Clean Earth Rovers cofounders named to Forbes 30 Under 30 list
November 30, 2023
A pair of graduates of the University of Cincinnati's Venture Lab program were recognized as being among the top entrepreneurs in North America as part of the 2024 Forbes 30 Under 30 list. Clean Earth Rovers cofounders Michael Arens and David Constantine were named to the 13th annual Forbes 30 Under 30 list in the energy category.
2
CNN Business: Best Buy's simple strategy for beating shoplifting
November 30, 2023
The Best Buy approach to thwart shoplifting is to increase staffing. It's a move that UC criminologist John Eck says, in a CNN Business article, that makes perfect sense. It's also a different approach at a time when most retailers are reducing staff.
3
National media highlight newest US World Heritage site
November 28, 2023
For nearly two decades, professor emeritus John Hancock helped lead a team of archaeologists, historians and Native American scholars, including staff at the National Park Service and Ohio History Connection, to have the Hopewell earthworks recognized on par with other World Heritage sites such as the Great Wall of China and Stonehenge.
Debug
Query for this