UC Clermont celebrates 50th anniversary
Alumni, faculty, staff and community to return 'home' to mark milestone this September
When M.E. Steele-Pierce walked through the doors of UC Clermont's single campus building in 1980, an overwhelming feeling immediately took hold.
"It felt like home," said Steele-Pierce. "It was intimate and easy to make friends with classmates and faculty."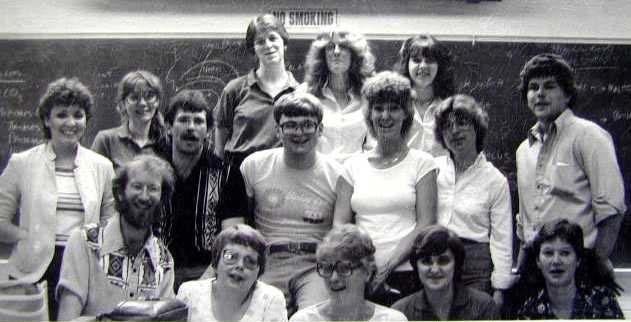 Like many UC Clermont students — both then and now — Steele-Pierce was the first in her family to attend college. She had two young children at home and had waited eight years for her military veteran husband to finish night school so she could start her college education. An English professor helped her find her passion — and major — in language; she gathered in the Student Lounge to study or chat with classmates.
"My heritage is Appalachian. It was a natural thing to come to UC Clermont where it felt safe — like a family," Steele-Pierce said.
As the college celebrates 50 years in 2022, Steele-Pierce is one of more than 100,000 students who have attended the idyllic University of Cincinnati campus set high on a wooded hilltop in Batavia, Ohio. The institution was born out of a need to serve students just like her.
In the late 1960s, Clermont County community founders and UC leaders envisioned economic growth along the Appalachian corridor — and a college to provide academic and technical training for residents. These early visionaries recognized the need for an educated workforce and partnerships between local business and education. They knew the community-based college needed to be an open-access institution, and that it must take an active role in removing social and financial barriers that would prevent students from enrolling.
On Sept. 25, 1972, Clermont General and Technical College opened its doors with 97 full-time and 184 part-time students. Five decades later, UC Clermont College (the name was officially changed in 1987) boasts more than 2,300 students and 60 academic programs, including associate, bachelor, certificate and transfer pathways. The college currently serves students in 41 states and six countries.
The college's 50th anniversary festivities will culminate in a celebration event on campus Sept. 22. In addition to alumni and community partners, faculty and staff (former and current) will be on hand to mark the milestone. Many describe the same familial pull to campus, especially in the early days.
"We were pretty much a movement at that time," laughed psychology Professor Ron Leslie, who joined the college in 1991. "Everyone knew everyone. We have grown over the years into an institution."
Leslie described bullpen-style faculty offices that fostered a collegial environment, a bustling campus and smoke-filled corridors, when the habit was still common.
"Campus was very alive," Leslie said. "It was small, intimate. You'd see people in the hallway and talk. Suddenly, 10 years had gone by. It becomes your professional home. For me, it's always been about the people."
Leslie also highlighted UC Clermont's strong ties to the western edge of Appalachia, and the college's role as a gateway to higher education and career opportunities for a historically underserved region.
"I hope the college is recognized for the historic impact we have had on this community and the growth of the university," Leslie said. "Our students can go anywhere. But they are underserved. That's why this institution is so important and why it needs to continue to grow and thrive in the future."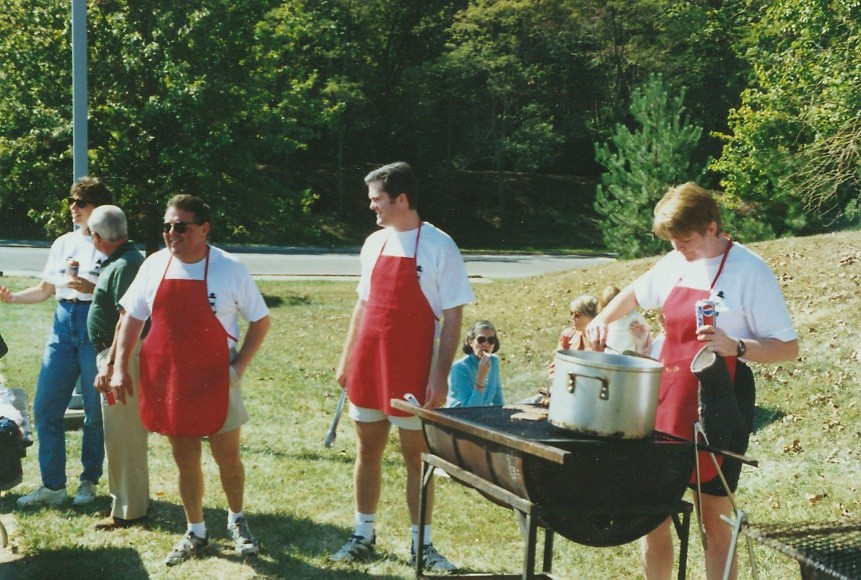 Current UC Clermont Dean Jeff Bauer is acutely aware of the profound impact the college has had and continues to have on the community. Bauer has served as dean since May 2015 and as a business faculty member for 27 years. The 50th anniversary theme — Then. Now. Next. — was chosen to recognize the institution's past accomplishments while celebrating its growth and future.
"For 50 years, UC Clermont has launched thousands of lives by staying true to the college's founding principle — put students first," Bauer said. "This singular mission is at the heart of all we do. We are thrilled to celebrate the college's success and all those individuals who have played a part in serving our students. At the same time, we are excited for our next chapter, too."
For 50 years, UC Clermont has launched thousands of lives by staying true to the college's founding principle — put students first. This singular mission is at the heart of all we do.
Jeff Bauer UC Clermont Dean
As for Steele-Pierce — like many UC Clermont students who launch from the college — she transferred to Northern Kentucky University, earned her teaching degree and, later, a master's from Xavier University and a doctorate at Antioch University. But she remained connected to UC Clermont, her first academic "home," and was named a Distinguished Alumna in 2012. Steele-Pierce even started a scholarship fund for students beginning their journey right where she did, all those years ago.
"I have so many deep friends who have roots at UC Clermont," said Steele-Pierce. "I stay involved because I have a commitment to this very close community that I care about professionally and personally. The college is literally where my career started."

UC Clermont 50th Anniversary Celebration
Thursday, Sept. 22, 2022
4:30 p.m. Cocktails and social hour
6:30 p.m.  Dinner and program
 
UC Clermont College
4200 Clermont College Drive
Batavia, OH 45103
 
The college is especially encouraging UC Clermont alumni, retired faculty and community members to attend. For more information and college memories, visit https://ucclermont.edu/50.html. 

1
WVXU: Tech CEOs talk AI with lawmakers
September 22, 2023
Professor Richard Harknett is a guest speaker on WVXU's Cincinnati Edition on the topic of AI and the need, or lack thereof, for government regulations. Professor Harknett is the head of UC's School of Public and International Affairs and is an often sought out media resource on technology, cybersecurity and governmental affairs.
2
UC and GE partner to introduce high schoolers to engineering
September 21, 2023
Rising 9th and 10th graders experienced a free, weeklong, immersive engineering camp at the University of Cincinnati as part of GE's Next Engineers program. Students completed hands-on engineering design challenges while being mentored by GE Aerospace volunteers, industry professionals and current College of Engineering and Applied Science (CEAS) students.
3
UC ranked by National Academy of Inventors
September 21, 2023
The University of Cincinnati has been recognized as one of the top universities that advance innovation and invention in the United States by the National Academy of Inventors (NAI). The newest ranking list from the NAI, "Top 100 U.S. Universities Granted U.S. Utility Patents," used data provided by the United States Patent and Trademark Office to highlight the top American universities that generated utility patents. UC was ranked No. 72.
Debug
Query for this