UC research institute hosts first annual festival of sensing
Interdisciplinary expo explores sensing research through sciences and humanities
The University of Cincinnati's Institute for Research in Sensing hosts its first annual Expo & Festival of Sensing this month to convene an interdisciplinary conference exploring the topic of sensing in all its forms, from the sciences to the humanities.
The event will be held on May 25 and 26 in Tangeman University Center, 2600 Clifton Ave., and is open to faculty, staff, students and the public. Register here.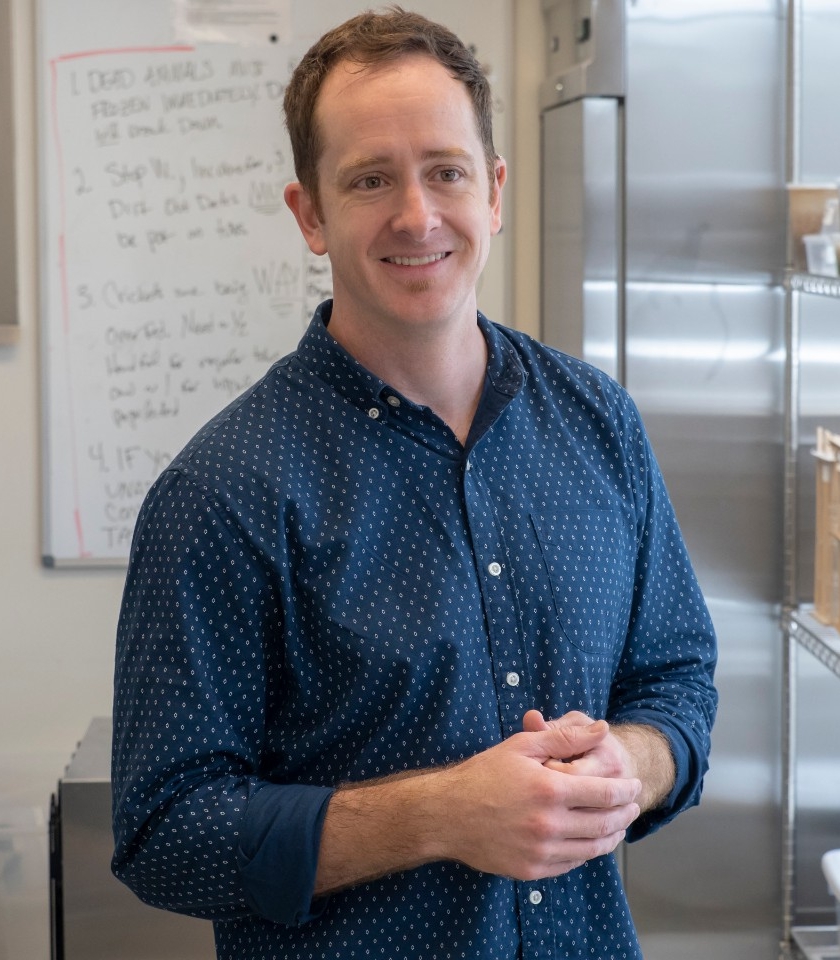 The conference brings together representatives across disciplines — from engineering, biology, ethics, the humanities, performing arts and more — to explore sensing through a variety of lenses, says institute director and associate professor of biology Nathan Morehouse.

"We hope the event raises awareness of the amazing breadth of work happening on sensing at UC, while at the same time stimulating new conversations between the sciences, engineering, the arts and humanities," he said.
Launched in 2021, the institute is dedicated to exploring innovation in sensing research and technology, brought together by collaborators in UC's Colleges of Arts and Sciences and Engineering and Applied Science. It is sponsored in part by UC's Office of Research 2030 initiative. Researchers in both colleges are advancing sensor study in areas such as disease diagnosis and mobile applications including drones, robots and self-driving cars.
In its first year, the institute hosted the Alloy Discussion series, which brought together academics, researchers and the public for talks exploring topics such as taste, smell and memory; hallucinations and the nature of perception, and ethical frontiers in sensing.
This sense of intellectual adventure and discovery is really what IRiS is about.
Nathan Morehouse, Director of UC's Institute for Research in Sensing
"The Alloy Series has shown us both the benefits of and appetite for this kind of interdisciplinary community-building here in Cincinnati," Morehouse said. "One thing that has struck me in particular from the Alloy Series is this sense of people coming alive in the presence of new ideas. People who join our events often walk away invigorated, with their heads swimming in new ideas.
"It's not unusual to hear from someone several days later that they are still thinking about what was discussed … this sense of intellectual adventure and discovery is really what IRiS is about, so it's been incredibly rewarding to feel this happen in real life and real time."

Keynote speakers for the Ignite event include Gymama Slaughter, executive director of the Frank Reidy Research Center for Bioelectrics at Old Dominion University, who will talk about next-generation implantable glucose sensors for people with diabetes. Slaughter is the recipient of the National Science Foundation's Career Award for outstanding research, education, and the integration of education and research.

Also speaking is Misha Sra, director of the Perceptual Engineering Lab in the computer science department at the University of California Santa Barbara, whose talk "Human Augmentation" will cover how technology can be used to break through traditional limitations of perception and cognition.

In addition to the keynote addresses, the event will include a program of 15-minute lectures, a poster session, an art exhibit and short performances.

General admission tickets for the two-day event are $25, $10 for students, and include free refreshment breaks and meal tickets for food truck lunches on May 25. Registration is required for all attendees.
Register here for UC's IRiS Ignite event.
Featured image at top: Abstract image of an eye. 
1
UC students visit Ghana and learn how engineering crosses...
May 30, 2023
Each year, the University of Cincinnati sends more than 1,000 students to countries around the world. Over spring break, UC international facilitated a trip for 13 students — 11 from the College of Engineering and Applied Science (CEAS) one from the Lindner College of Business and one from the School of Information Technology — to explore Ghana, be immersed in the culture and venture outside of their comfort zones. Students were led by Cedrick Kwuimy and co-led by Nora Honken, faculty in UC's Department of Engineering and Computing Education.
3
WVXU: Ron DeSantis 2024 run, the debt ceiling divide and more
May 25, 2023
For a full hour of all things political, David Niven, associate professor of political science in UC's School of Public and International Affairs, is a guest on WVXU's Cincinnati edition. The topics range from the debt ceiling negotiations to the 2024 presidential race.
Debug
Query for this