How to give a hippo an ultrasound
UC biology student works as veterinarian with a passion for wildlife
How do you perform an ultrasound on a hippopotamus? Carefully.
University of Cincinnati student Julie Barnes said it's really no different from treating any other expectant mother.
Barnes is a veterinarian pursuing a master's degree in biology in UC's College of Arts and Sciences. Simultaneously, she's working on a postdoctoral fellowship at the Cincinnati Zoo & Botanical Garden where she's assigned to the big cat team at the zoo's Lindner Center for Conservation and Research of Endangered Wildlife or CREW.
At the zoo, she's performed ultrasounds on snow leopards and Amur tigers. When it was time to check the progress of Bibi, the zoo's pregnant hippo, Barnes volunteered her expertise.
Bibi is the mother of Fiona, a hippo born six weeks premature in 2017 who captured people's hearts and attention. The tiny hippo's outsized personality won fans around the world. Soon Fiona will have a bouncing baby brother or sister.
"Ultrasounding of hippos isn't commonly done in zoos," Barnes said. "It's the biggest animal I have worked with. I've done ultrasounds on tigers, but they were under anesthesia."
Hippos are big, so keepers have barriers between themselves and the animals. But Bibi is trained to stand next to an opening where staff can safely work with her, Barnes said.
It's not always easy to get a good sonogram of an animal that can grow to more than four tons. 
"That's why we try to get between the mammary glands since it has the least amount of tissue between us and the fetus," she said. "We were able to get a pretty good view of his or her feet and get a glimpse of a heart beating."
The zoo posted the ultrasound Barnes captured on social media, attracting 14,000 likes and hundreds of well wishes.
After getting her veterinary license at the University of Tennessee, Barnes said she came to UC to get more experience in conducting research that will help her with her career in animal sciences.
Her adviser, assistant professor Elizabeth Hobson, said UC students often get a chance to work with the area's esteemed institutions, including the zoo, the Cincinnati Museum Center and the Cincinnati Observatory.
"Having the zoo within walking distance from campus is an incredible resource for the biology department at UC," Hobson said. "We are constantly working to build more connections between UC and the Cincinnati Zoo to increase educational and training opportunities for our students."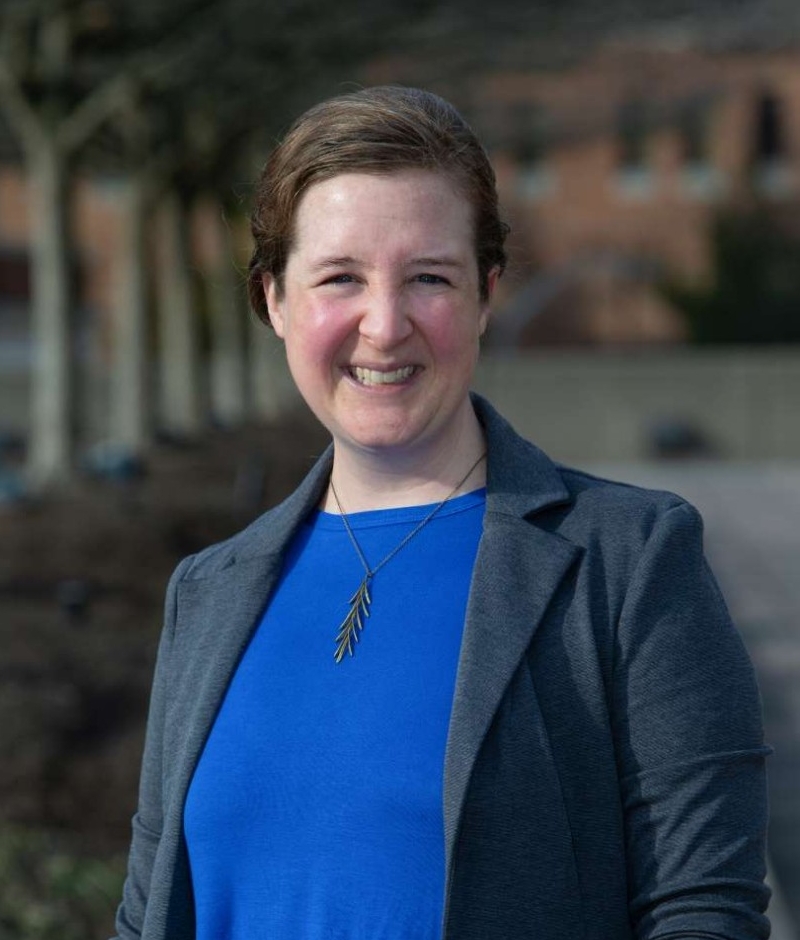 UC students helped the zoo study its little blue penguins, designed enrichment devices for tigers and other animals and examined the extraordinary infrasonic hearing of elephants, among other projects.
UC biology graduates have a wealth of career options, Hobson said.
"There are more opportunities in biology than ever before. Professors recognize that we're not training grad students exclusively for an academic track," Hobson said. "As a mentor, it's my job to train students to reach their goals whatever they are."
Barnes said she would like to continue working with wildlife conservation. While she is getting experience with the zoo's exotic animals, her master's thesis examines common household ones. She is studying ways to improve the welfare of cats in animal shelters.
"I really enjoy it. No two days are alike," she said.
"You feel passionate because you do want to make a big difference," she said. "Sometimes it's humbling because you know it's a small difference in a big pond. But with everyone making a small difference, it makes a big change."
Featured image at top: UC student Julie Barnes performs an ultrasound on a hippo at the Cincinnati Zoo & Botanical Garden. Photo/Provided
Next Lives Here
The University of Cincinnati is leading public urban universities into a new era of innovation and impact. Our faculty, staff and students are saving lives, changing outcomes and bending the future in our city's direction. Next Lives Here.