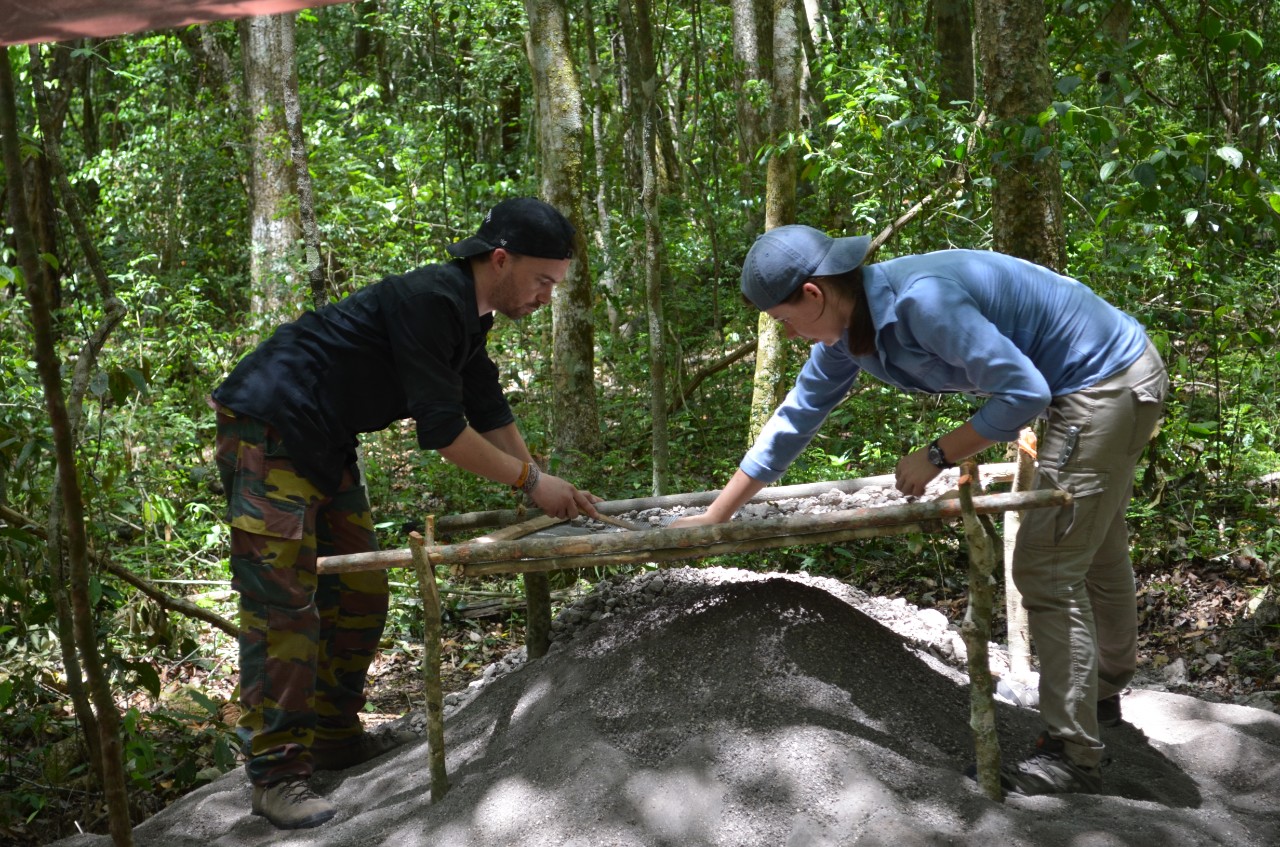 Ancient Maya used sustainable farming, forestry for millennia
Researchers use new tools to examine wild and cultivated plants grown at ancient Maya city
University of Cincinnati researchers found evidence of sustainable agriculture and forestry spanning a millennia in one ancient Maya city.
UC researchers used genetic and pollen analyses to provide the most detailed examination to date of the wild and cultivated plants found in the ancient Maya city Yaxnohcah, which was occupied between 1,800 and 3,000 years ago in what is now Mexico's Yucatan Peninsula.
A multidisciplinary team of biologists, anthropologists, geneticists and geographers across North America collected and analyzed 38 soil samples, finding evidence of wild trees and plants growing near the city. The research suggests the ancient Maya left much of the rainforest intact. But in other areas, researchers found evidence that the rainforest had given way to savanna dominated by pine trees that persisted for 1,000 years, perhaps from repeated slash-and-burn agriculture or from soil conducive to their growth.
Researchers also found a large diversity of plants the ancient Maya grew for food, fuel, medicine and construction, including maize, chili peppers, squash, manioc (a tuber) and cotton. Along the city's former stone-faced garden terraces, created to take advantage of rainfall, they discovered evidence of a wide variety of crops including avocados, hog plums, fruits called sapotes matasanos and squash.
"All of these observations are indications that the Maya modified their Neotropical landscape, but nevertheless managed their fields and forests prudently enough to sustain themselves over the many centuries they occupied Yaxnohcah," researchers concluded.
The study was published in the journal Frontiers in Ecology and Evolution.
The ancient Maya civilization stretched across portions of Mesoamerica, a region spanning Mexico and Central America. The oldest evidence of the Maya civilization dates back to 1800 B.C., but most cities flourished between 250 and 900 A.D. By the time Spanish ships arrived in the 1500s, some of the biggest cities were deserted.
At Yaxnohcah, they had some sense of conservation. They didn't cut down the entire forest.
David Lentz, UC biology professor
UC professor David Lentz, the study's lead author, said researchers have found evidence of sustainable forestry and agriculture at Tikal and other parts of ancient Mesoamerica.
"At Yaxnohcah, they had some sense of conservation. They didn't cut down the entire forest," Lentz said. "There was valuable food and medicinal plants. And they had an ongoing need for fuel, so they managed the forest carefully."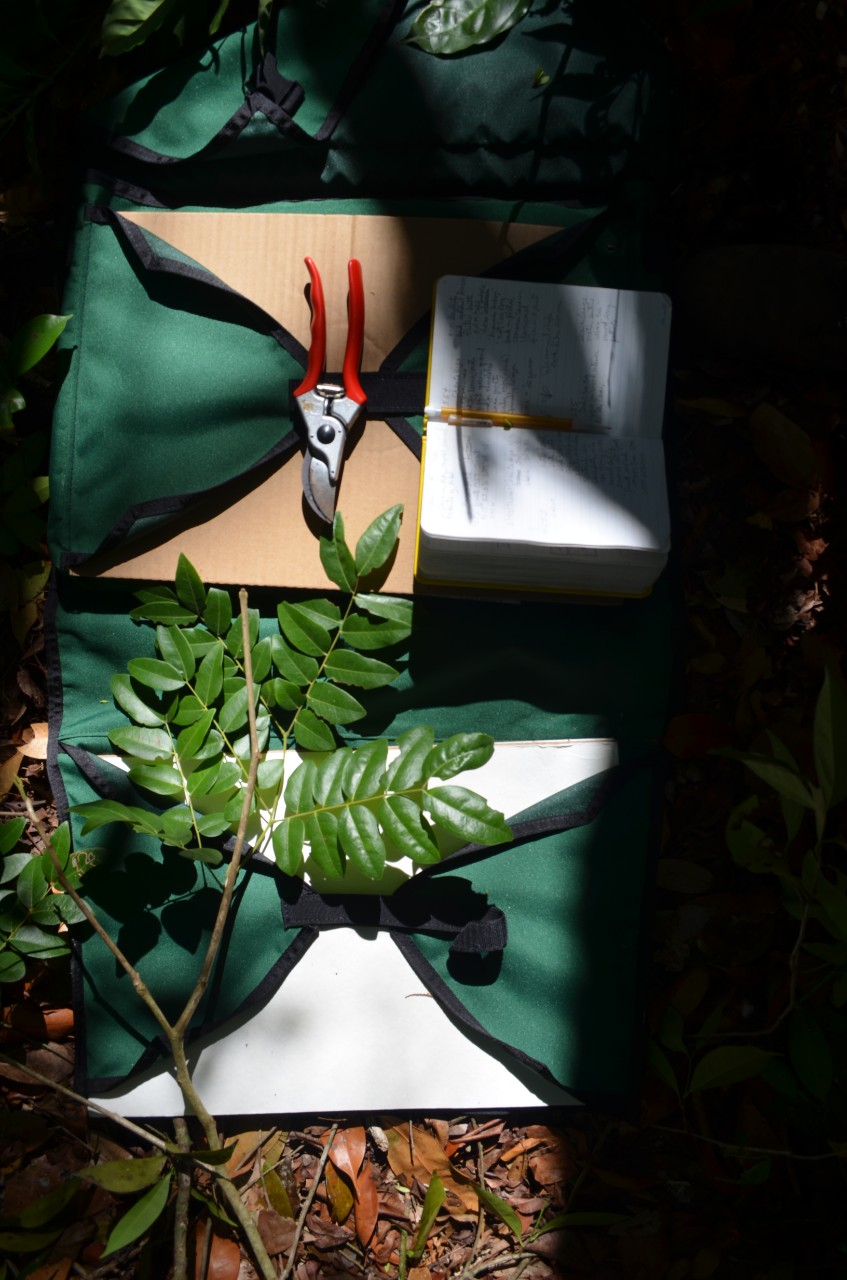 Researchers theorized that the pine savanna was a byproduct of the ancient Maya's slash-and-burn agriculture. Or perhaps the Maya might have cultivated pine for use as fuel that could be used or traded. Fuel would have been a useful commodity at the far bigger nearby Maya city of Calakmul, Lentz said.
Some foods favored by the Maya, particularly beans, had to be boiled to remove toxins and make them palatable.
"Fuel was very important to them. They cooked their food every day. That required a lot of wood for the hearths," Lentz said.
The study concluded that deforested parts of the rainforest quickly recovered, showing the resilience of the ecosystem over time. This could have implications for other deforested rainforests around the world. 
"If our study offers any consolation to the observed dilemma, it is that tropical forests do harbor great resilience as seen in the modern return of robust tropical deciduous forest to the lands around Yaxnohcah," the study found.
UC geography professor Nicholas Dunning, who has spent his career studying ancient civilizations, said the study suggests the ancient Maya were deliberate about sustaining their sources of food, fuel, medicine and construction materials over time.
"The findings mirror those we found at Tikal and paint a picture of the ancient Maya as fairly conscientious forest managers," Dunning said. "But we also found evidence of periods and places of environmental degradation in the form of accelerated soil erosion."
Dunning noted that Yaxnohcah was occupied for more than 2,000 years and no doubt faced intermittent natural disasters such as droughts or manmade ones like the depletion of resources that required resilience and creative solutions.
"Its inhabitants likely ran into environmental problems at different times — problems that likely included periods of insufficient forest resources or unsustainable soil loss," Dunning said. "However, these people sought to solve these problems as well, including through construction of soil conservation terraces as well as through forest management."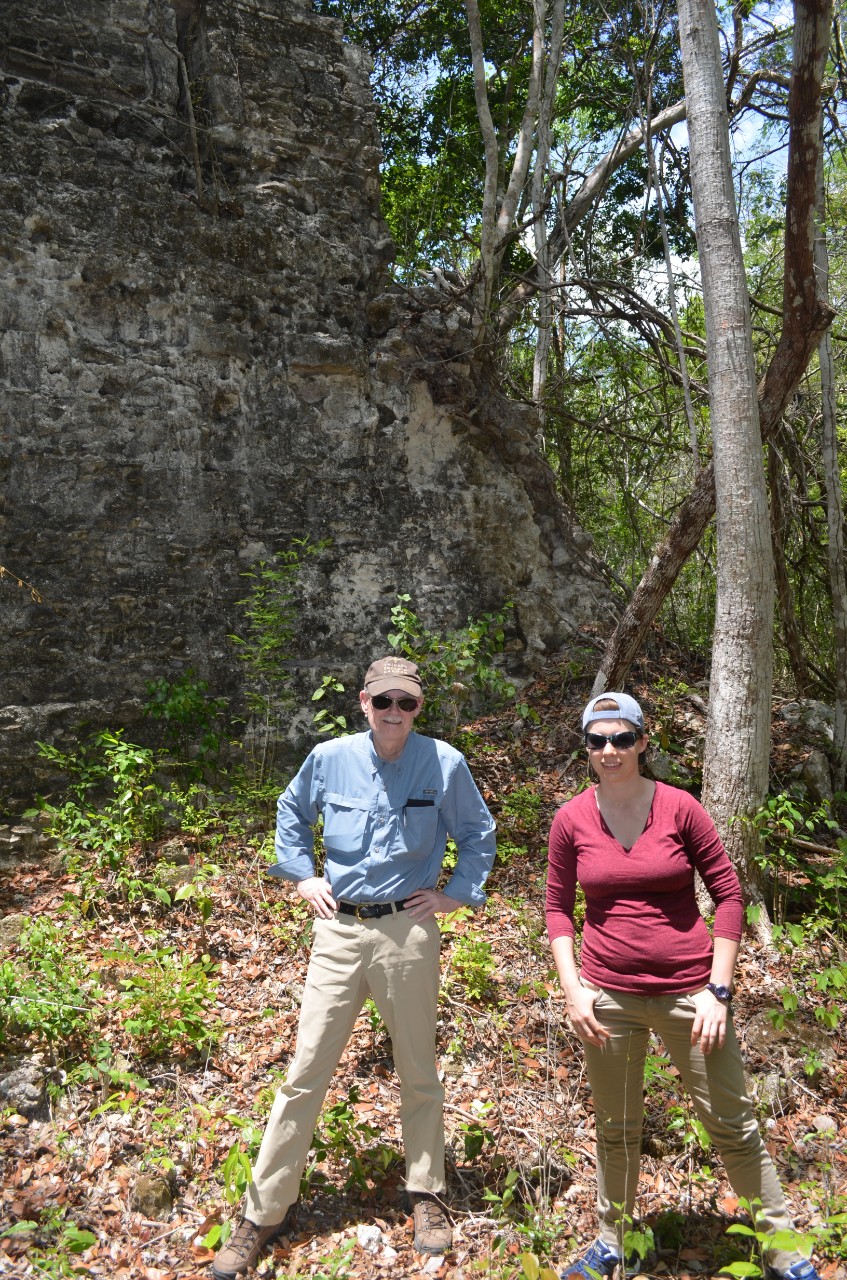 The study analyzed environmental DNA in combination with pollen and the collected remains of plants and other organic material.
Researchers turned to Alison Weiss, a professor of molecular genetics in UC's College of Medicine, for her expertise in unlocking secrets of ancient DNA.
"Pollen analysis only can occur with specific plants at specific times of the year," Weiss said. "DNA does not suffer from those limitations."
Lentz said environmental DNA analysis helps fill in gaps left behind in traditional pollen analysis.
"Environmental DNA is a very powerful tool," Lentz said. "A lot of important trees don't produce much pollen. If they're insect pollinated, they make just a few sticky pollen grains that don't get dispersed except by insects. So they don't often show up in a pollen profile. So DNA analysis is invaluable in filling the gaps."
Dunning said researchers are turning to a variety of tools in combination to create a better understanding of ancient civilizations.
"Environmental DNA offers a new window into ancient vegetation and organic products," he said. "Each tool can give you insights, but none can give you a perfect picture of the ancient organic world. The more proxies you can use, the more complete a picture you can get."
UC's analysis also identified ancient paper and ink, which was used in a variety of Maya products, including clothing, adornments and ancient manuscripts known as a codex. These artifacts quickly decompose in the tropical climate, Dunning said, so environmental DNA analysis is useful in identifying it.
"The Maya used dyed paper cloth in adornments as well as in headpieces. They also used special paper in ceremonies, for example, to absorb blood, then burned as an offering to various gods," Dunning said.
The project was a collaboration between UC and the University of Calgary, the Universidad Autónoma de Campeche and the Universidad Nacional Autónoma de México. It was supported by the National Science Foundation, the Social Sciences and Humanities Research Council of Canada, a University of Calgary seed grant, the Universidad Autónoma de Campeche and the University of Cincinnati Intellectual Property Fund.
Featured image at top: University of Cincinnati students sift through dirt excavated at the ancient Maya city of Yaxnohcah. Photo/David Lentz
Next Lives Here
The University of Cincinnati is leading public urban universities into a new era of innovation and impact. Our faculty, staff and students are saving lives, changing outcomes and bending the future in our city's direction. Next Lives Here.
1
Times Reporter: Ohio Gov. Mike DeWine wants to ban flavored...
October 2, 2023
A ban of flavored nicotine is under discussion in the Ohio state house, but legislators cannot agree on which — or all — flavors to ban. UC political scientist David Niven talks to the Times Reporter about whether legislators can come to an agreement.
2
Touchdown for sustainability
October 2, 2023
In an ongoing pursuit to maintain an eco-friendlier campus and stadium, UC Sustainability is rallying as much fan support as possible to properly dispose of the mass of bottle and can recyclables too often left behind inside and around Nippert Stadium.
Debug
Query for this