Lori Harris named interim dean and university librarian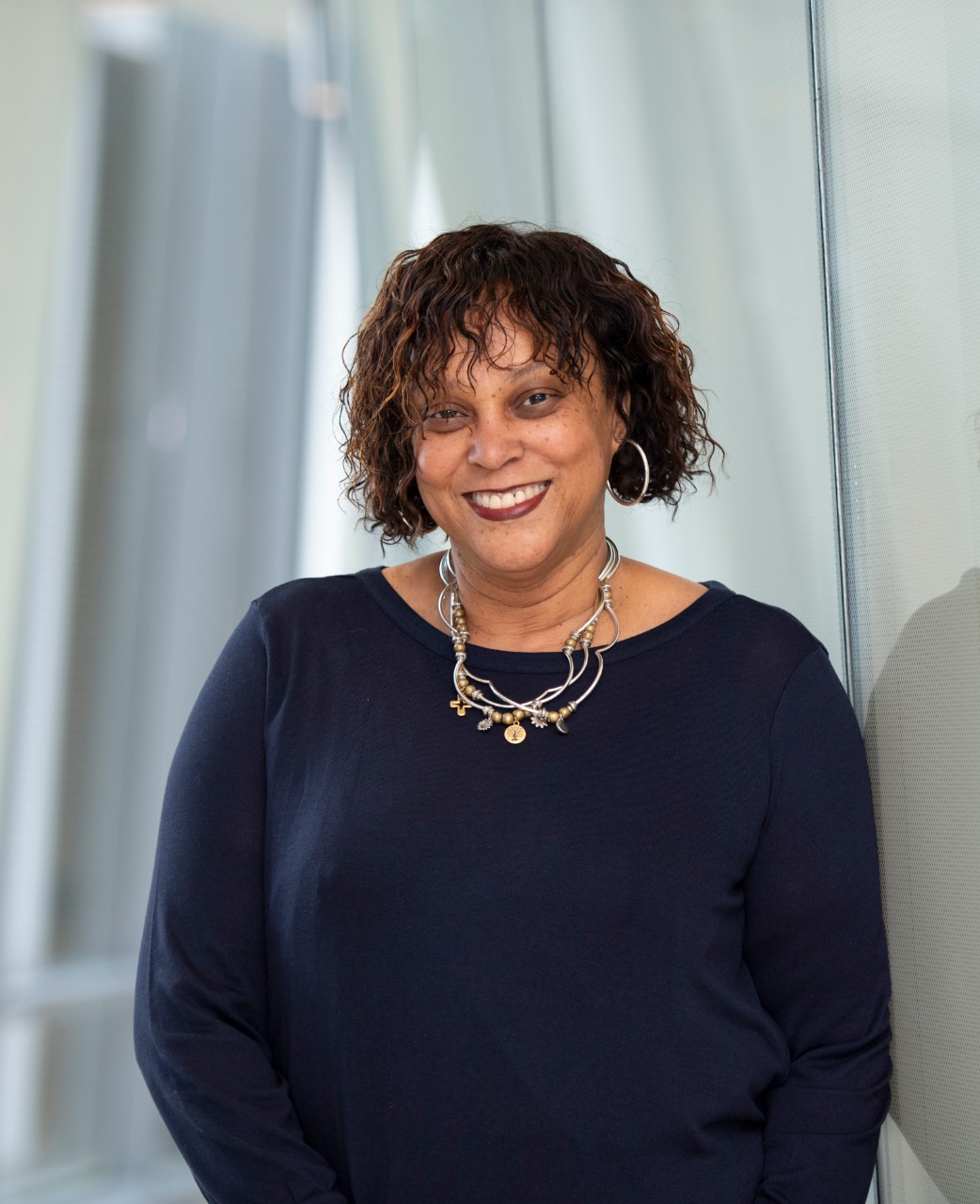 Lori E. Harris has been named interim dean and university librarian of the University of Cincinnati Libraries effective July 1, 2022. Harris initially joined the Libraries in 2015 as an associate fellow from the National Institutes of Health/National Library of Medicine (NIH/NLM). She permanently joined the University of Cincinnati Libraries in 2016. 
Harris previously served as assistant dean and director of the Donald C. Harrison Health Sciences Library and the Henry R. Winkler Center for the History of the Health Professions. More recently, she co-led the development of the Libraries' strategic framework NEXT Directions, which outlines the Libraries' Guiding Principles and Pathways to operational excellence with special emphasis on initiatives relating to research, diversity, equity and inclusion and aligns with the University's Next Lives Here framework. She has helped to support the College of Medicine's LCME process by serving as a member of the reaccreditation committee and she currently sits on the College of Medicine's Education Committee representing the Health Sciences Library.
Harris has worked tirelessly to build external relationships for the University of Cincinnati Libraries. Recently, she worked with Dr. Phil Diller, College of Medicine and the Henry R. Winkler Center Board, to bring to the university campus the six-part lecture series and exhibits that examined the work of Andreas Vesalius. Building upon her continued relationship and collaborations with colleagues from NIH/NLM, Harris helped bring to the Health Sciences Library the Native Voices traveling exhibition and lecture series, which honored the native tradition of oral history.
"I look forward to working with my University of Cincinnati Libraries colleagues in this new capacity," said Harris. "Our recently completed Strategic Framework will provide the guiding principles and pathways for us to continue to advance our mission and realize our vision."
Harris obtained her M.A. MSLS from the University of North Carolina at Chapel Hill and her B.A. in American studies, museum studies and archives from Smith College, Northampton, Massachusetts.
In her new role, Harris will provide leadership and coordination for the daily operations of the University of Cincinnati Libraries, working collaboratively with the library leadership of UC Blue Ash, UC Clermont and Law Libraries. Harris will continue to work directly with UC Libraries' senior leadership, faculty and staff to ensure that continuity, growth and development of the University of Cincinnati Libraries is maintained throughout her tenure as interim dean and university librarian.
1
UC Serves 2023 underscores university's commitment to Cincinnati...
April 27, 2023
This year, the university is celebrating the return of UC Serves – a day for staff and faculty to share the experience of intentional, focused service to the communities surrounding the University of Cincinnati campuses and beyond. The day of service helps connect UC with community neighbors and build stronger connections among university employees. UC Serves brings staff and faculty to the front lines in supporting UC's institutional commitment to service and community impact in support of our local non-profit partners.
2
Honors students go where few have gone before, to view UC's...
April 26, 2023
Honors seminar "Collecting the World" takes UC honors students throughout campus to see collections of art and artifacts gathered from the university's beginnings. The University Honors Program comprises students academically in the top 7% of UC undergraduates, nearly 1,500 in total across all nine undergraduate colleges.
Debug
Query for this